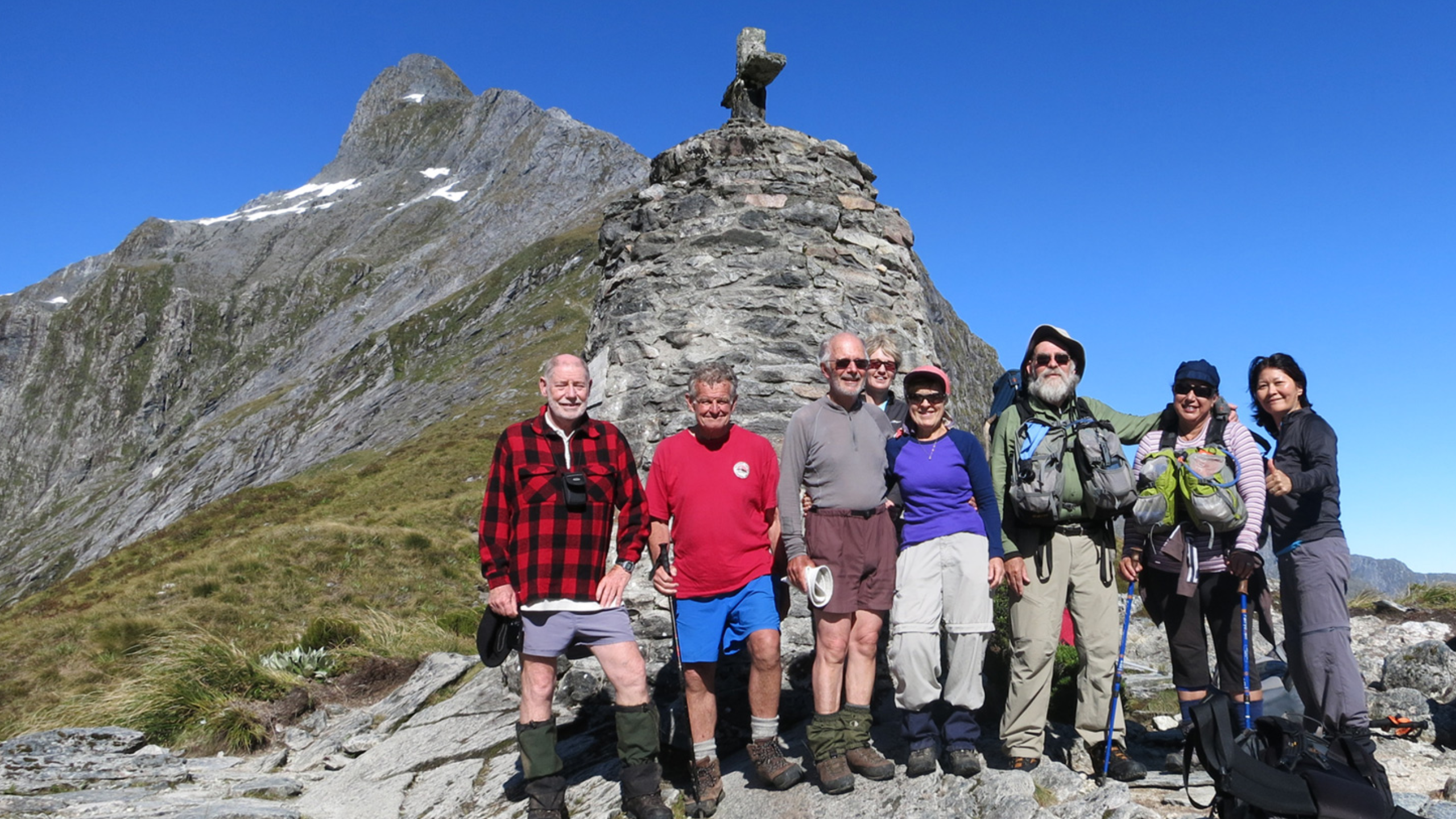 2019 is a milestone year for the Auckland Baptist Tramping Club. A book about the club will be out soon, and a 40th anniversary reunion will be held on the 13th to 15th September at Ngāruawāhia.
Starting from an outdoors youth activity at Sandringham Baptist Church, the tramping group was first convened in the 1970s by John Collins. A constitution was agreed upon in 1979 and, with Auckland Baptist Association support, the Auckland Baptist Tramping Club was incorporated and affiliated with Federated Mountain Clubs of New Zealand.
Tramps occur most weekends and are overnight, day or half day. The club caters for people of different fitness levels, for families, singles and folk of all ages. Extended tramps occur over long weekends and after Christmas, in the South Island and elsewhere. Overnight tramping is not always as hard as it sounds and is extremely rewarding. It takes us to unimaginably beautiful, remote places and it also has the excitement of planning, sharing, and encountering all kinds of weather! Dusky Sound, Ball Pass, mountain peaks... there are so many places we have been.
Club social nights and training days are well attended and members have travelled together overseas for tramping in Australia, North America, Nepal and the UK.
The club's executive members are committed Christians and club objectives include fostering tramping, conservation, Christian fellowship and witnessing to the Christian faith. Every tramp starts with prayer and each day a club member leads us in a devotion.
Among our 125 members there are many who are unfamiliar with the Christian faith. They love sharing and being part of our Christian family. Further, the club is an opportunity for people who have suffered loss, grief, trouble or depression to enjoy God's wonderful creation and the friendship of others. Worry and stress fade as we talk with Christian friends in natural surroundings. It is wonderfully healing. Some have found marriage partners through the club too!
For more information about the Auckland Baptist Tramping Club's activities or the reunion, visit our website.
Story: Paul Ungemuth