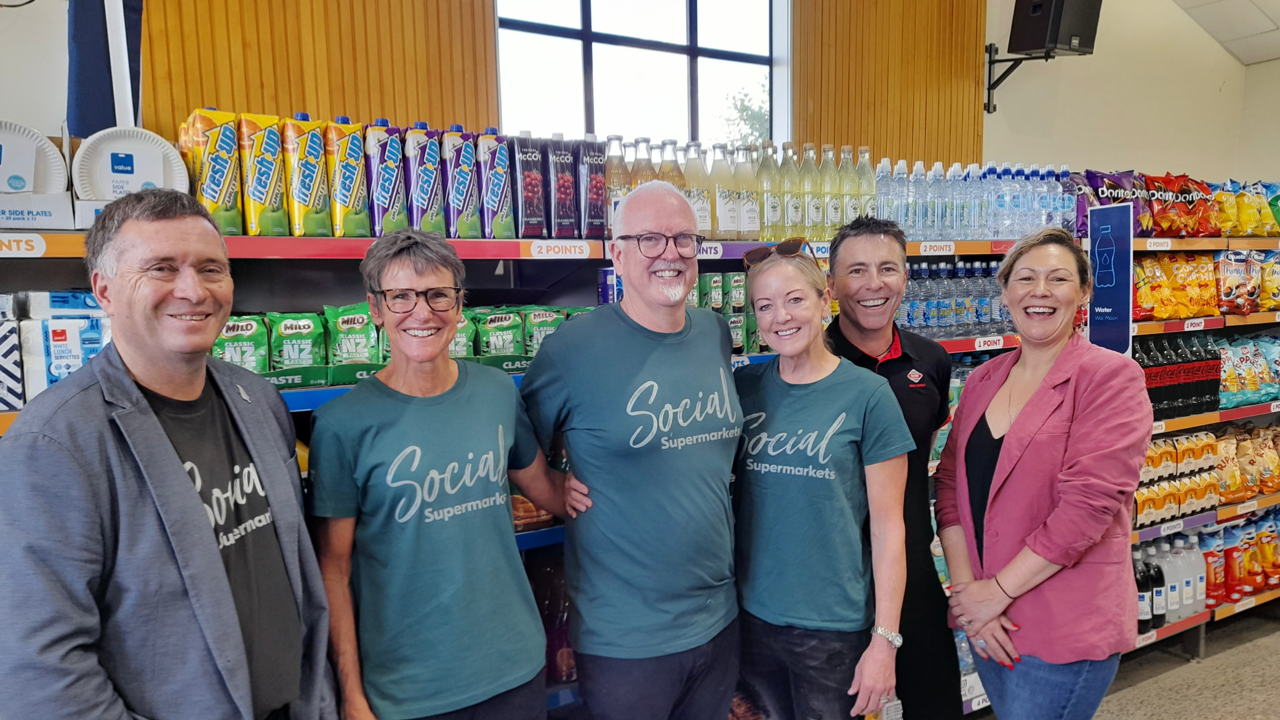 A social supermarket has sprung at Otumoetai Baptist Church. Senior Pastor, Scott Muspratt, tells us all about it.
At the National Baptist Hui, we heard the words of the prophet Isaiah:
See, I am doing a new thing!
Now it springs up; do you not perceive it?
I am making a way in the wilderness
and streams in the wasteland. (Isaiah 43:19 NIV)
This month we have seen something new spring up at Otumoetai Baptist Church – a social supermarket.
At the Otumoetai social supermarket, local shoppers can buy their weekly groceries for a fraction of the price they would usually pay. It's not a food bank, and it's not a supermarket in the traditional sense, but perhaps it is somewhere in between. The social supermarket looks a bit like a superette. It's bigger than a dairy or a pātaka kai, but it's certainly more like a Four Square than a PAK'nSAVE. And while it still has that supermarket smell, everything is 'priced' in 'points.'
$20 - $50 provides a shopper with 50 to 100 points which can be used to buy around $100 to $200 worth of groceries. It is not rescued, surplus, damaged or close-dated food. It is fresh, new, and in perfect condition food. It is not preselected for shoppers. They can choose anything on the shelves up to the point limit they have been allocated.
I know that sounds a bit like a Ponzi scheme. However, the initial fit-out and setup costs were covered by Foodstuffs. Continued support from Foodstuffs and the generosity of suppliers and donors will meet ongoing expenses.
Local community organisations like schools, doctors, and marae refer shoppers to the social supermarket. They are given vouchers and can book a timeslot to come and do their shopping. These referral agencies know the members of our community and understand their needs. The social supermarket can help when a sudden cost comes up or for those extra things that are hard to cover, like school camps, joining a sports team or buying a new school uniform.
The whakataukī, "Nāu te rourou, nāku te rourou, ka ora ai nga iwi" - with your food basket and my food basket the people will thrive, has been a guiding principle, along with Michael Rhodes' catch cry "It's a potluck, not a soup kitchen." We believe everyone has something of value to bring to the table, including the shoppers, suppliers, donors, referral agencies, volunteers, and the church.
Around 18 months ago, as a church, we began exploring how we might engage missionally with our local community. (Yes, Charles' "Neighbourhood" webinars did have an impact!) As we began to explore the needs and potential opportunities within our local area of missional concern, a providential moment saw a member of our local community have a crucial conversation with a member of our church about establishing a social supermarket.
Was this the thing God was calling us to? It would require us to sacrifice the use of our church hall, the second largest of our three main spaces in our church complex, on a full-time basis. Everything we used to do in the hall would need to find a new home or be re-imagined. We had a church meeting – if we could sort out the non-trivial aspects of how it might work and how it could be paid for, would we support using the church hall to demonstrate the love of God to our community through a social supermarket? It was a special church meeting in every possible way. Many people spoke, and even more sensed the Spirit of God speaking through the words of our church members. We voted overwhelmingly in favour of 'giving it a go,' knowing that there were hurdles to overcome but also recognising that the same God who had somehow led us to this point has an exceptionally good track record of faithfulness.
The opening included CEOs, MPs, a City Commissioner, local Principals and even a few Pastors. (Foodstuffs need to get some PR for their money, after all). But the most impressive things for me have been:
the steady stream of people coming through receiving food with dignity and respect
the opportunities for volunteers from our church community to walk through the supermarket with shoppers, sit with them, have a cup of tea, talk to them and get to know them
the number of people who have just shown up wanting to help
Ours is not the first social supermarket to launch in New Zealand, but it is the first to launch in a church, and it doesn't have to be the last.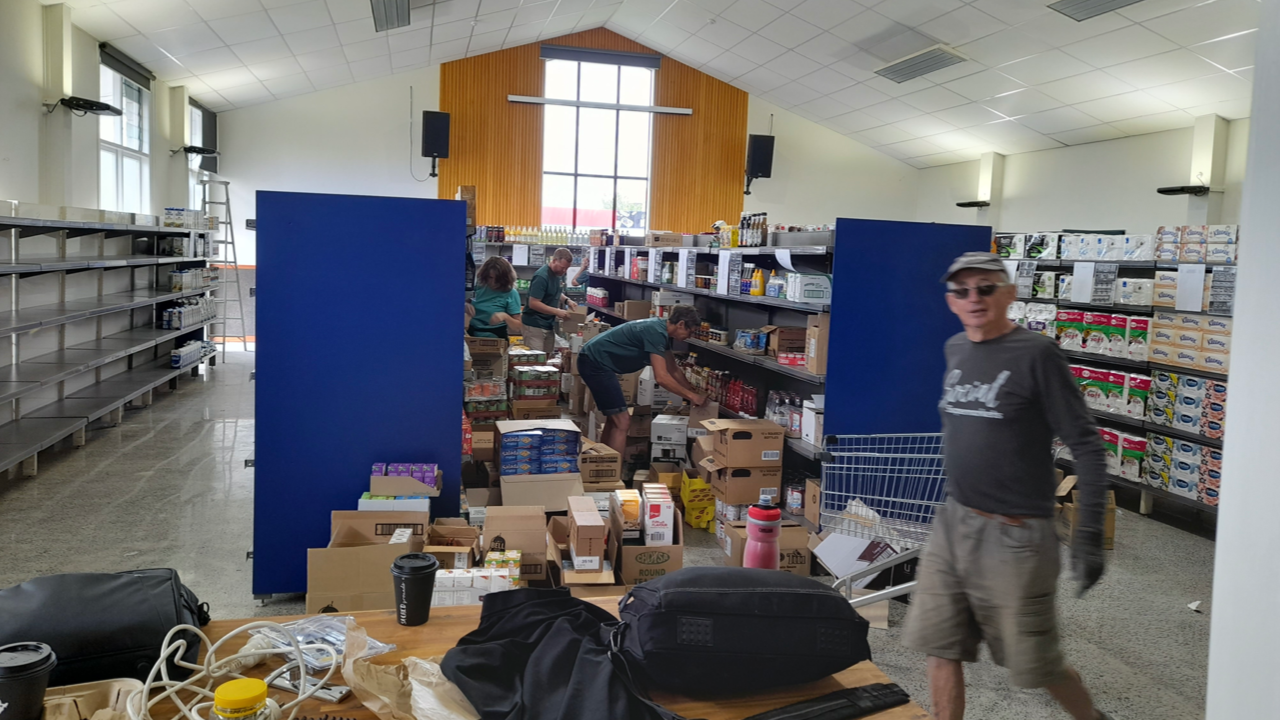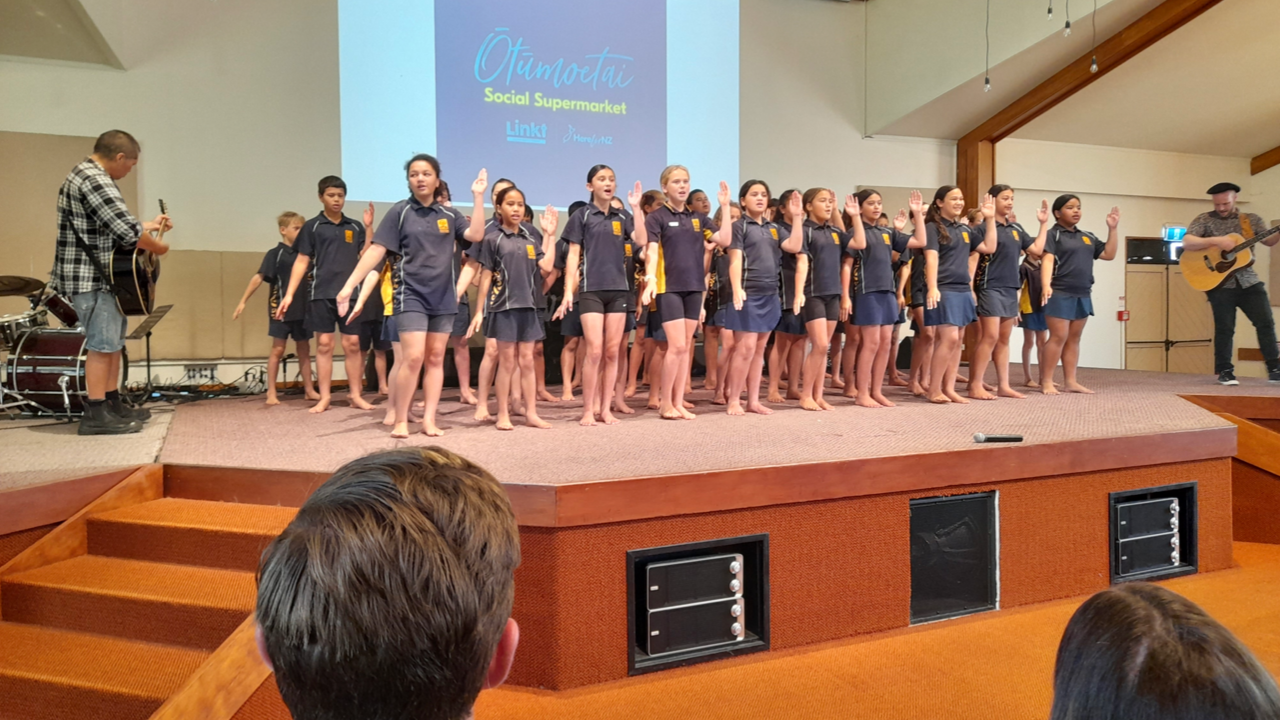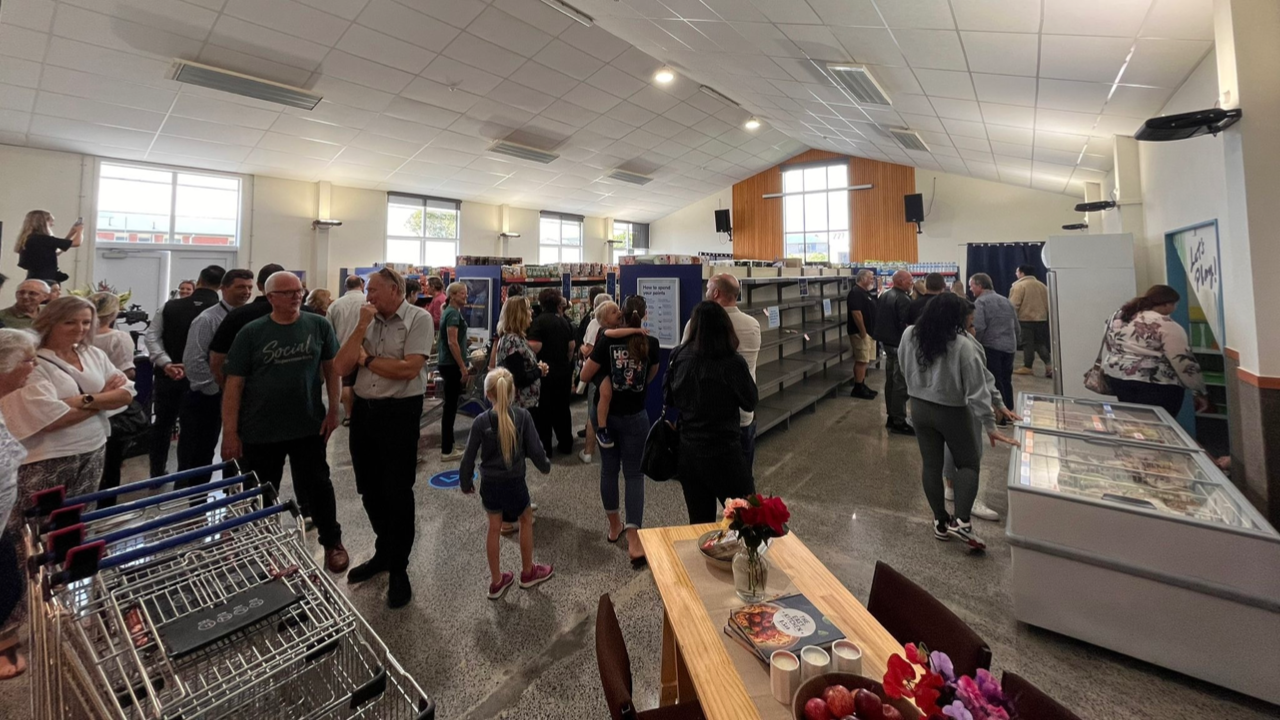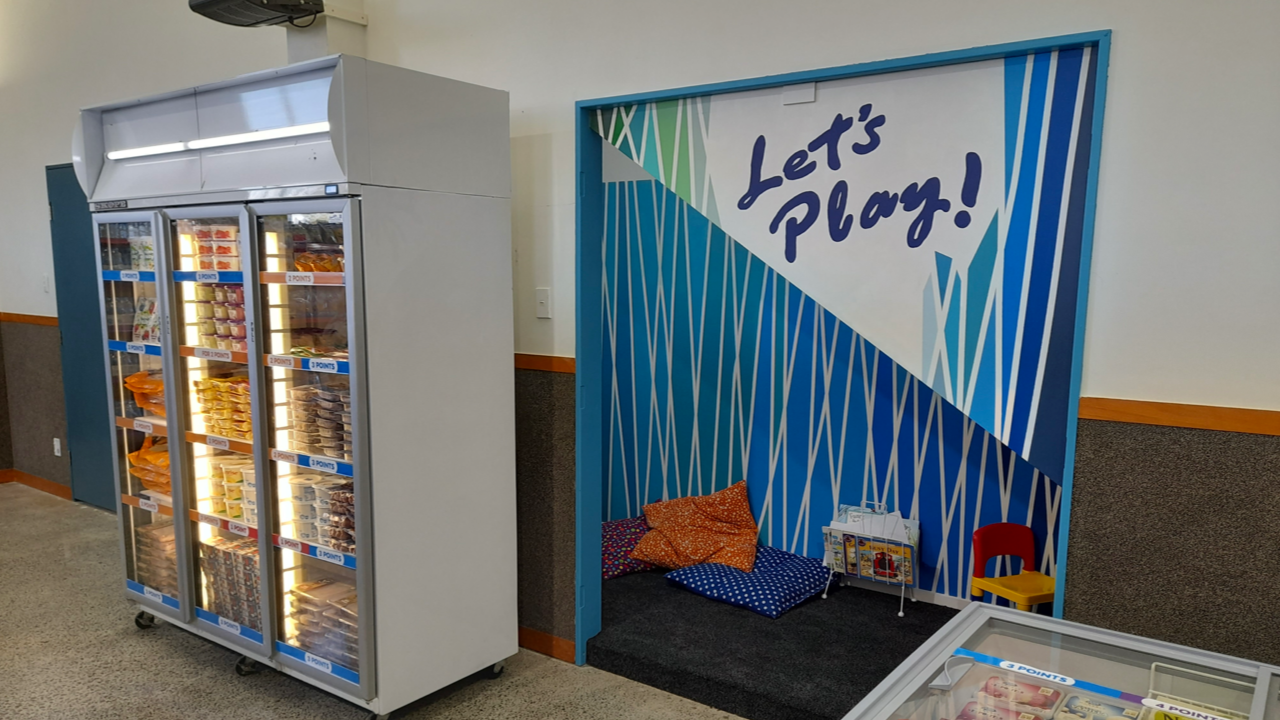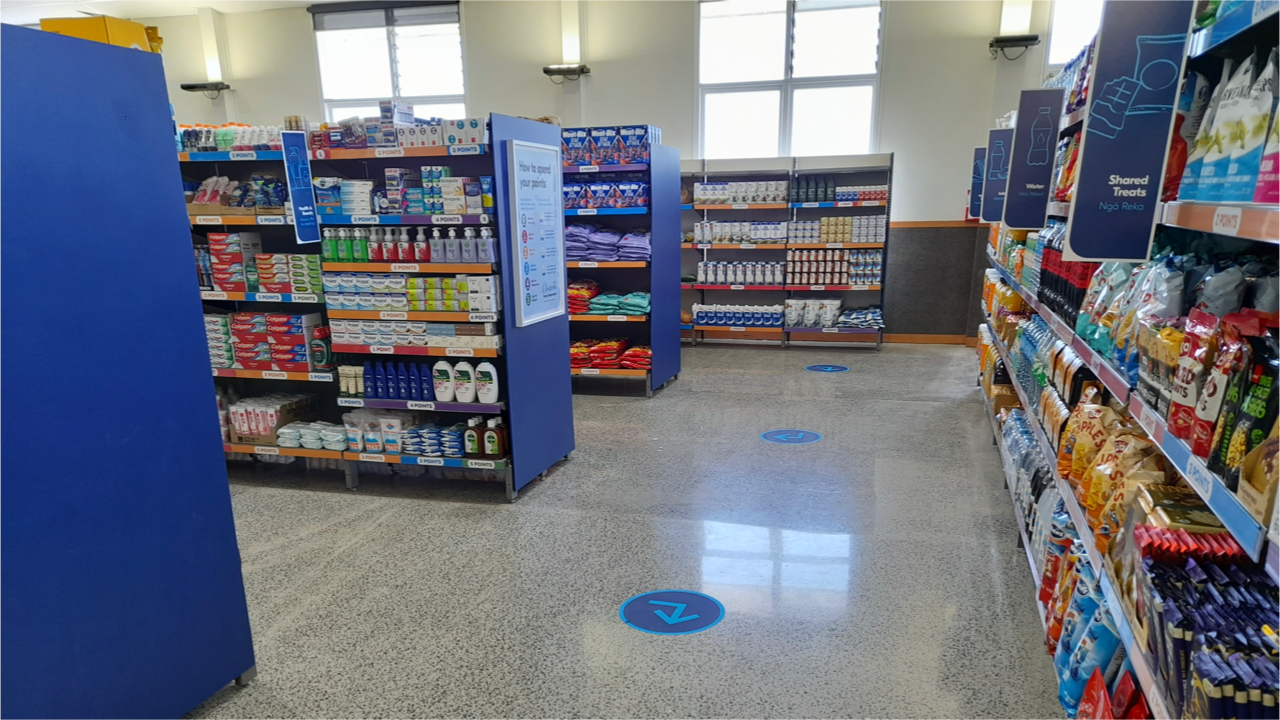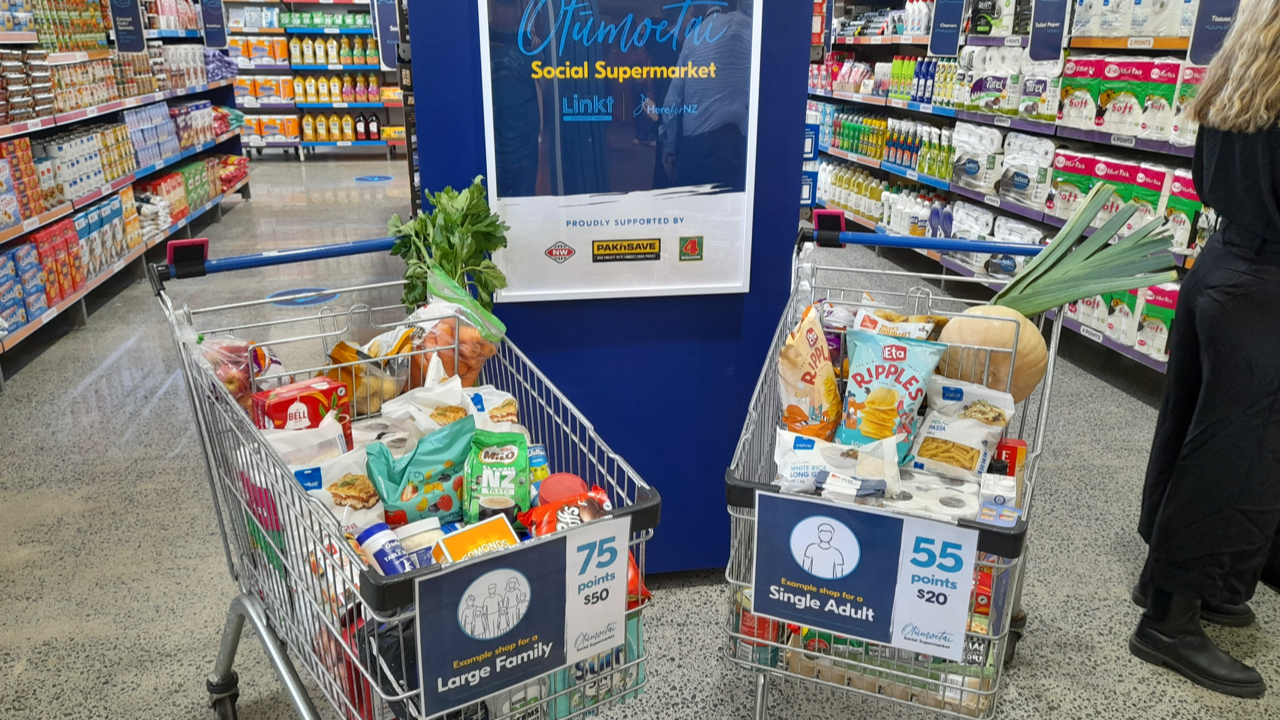 Photos: supplied by Scott Muspratt.