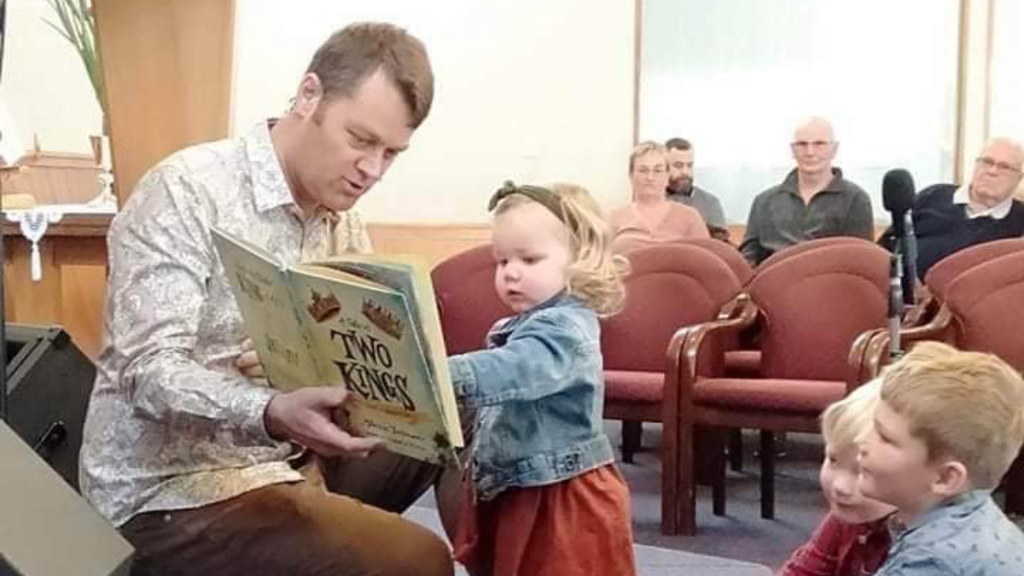 Martin Baldwin is pastor at Feilding Baptist Church.
Two years ago at Feilding Baptist Church we were looking for a fresh angle for Advent. It was time for a change and to bring in some new ideas. Advent is a season within the traditional church year that can help us focus on the expectant waiting and preparation for both the celebration of the birth of Christ, and also the return of Christ. It is framed around the four Sundays before Christmas day. This year Advent begins on 27 November (2022).
During a conversation with Bruce Morriss from the aid and development charity CBM NZ (Christian Blind Mission) a plan formed, and later that year came a fresh, new four-week Advent resource from CBM for use by churches in New Zealand. The resource is based on the typical Advent themes of Hope, Peace, Joy and Love – one for each Sunday leading up to Christmas day.
For each of the last two years at Feilding Baptist Church we've incorporated this amazing resource into our services through the four weeks of Advent.
The resource includes weekly reading, reflection, prayer, stories and video a church service curator or organiser can choose from to give an Advent focus and opportunity to engage. Congregation members have found the content great and of a high quality. The short impactful videos are outstanding. Last year the local Boys' Brigade ICONZ group also watched one of the videos at their final night – prompting them to support the life-changing ministry of CBM NZ which have as their mission: fighting to end the cycle of poverty and disability.
A Nigerian member of the congregation was especially excited to see that one of the videos was shot in their home country.
Over the last two years we've found the Advent series from CBM to be a great reflective and meaningful resource. I recommend checking them out if you're looking for something to aid your preparation for Advent this year.
This FREE resource for churches is available now by contacting CBM at [email protected]
In addition, CBM has created "Advent at Home" with online resources to share with family, friends and neighbours. Go to advent.org.nz to find out more and register.
Photo supplied by Martin Baldwin with permission to use from the children's parents.