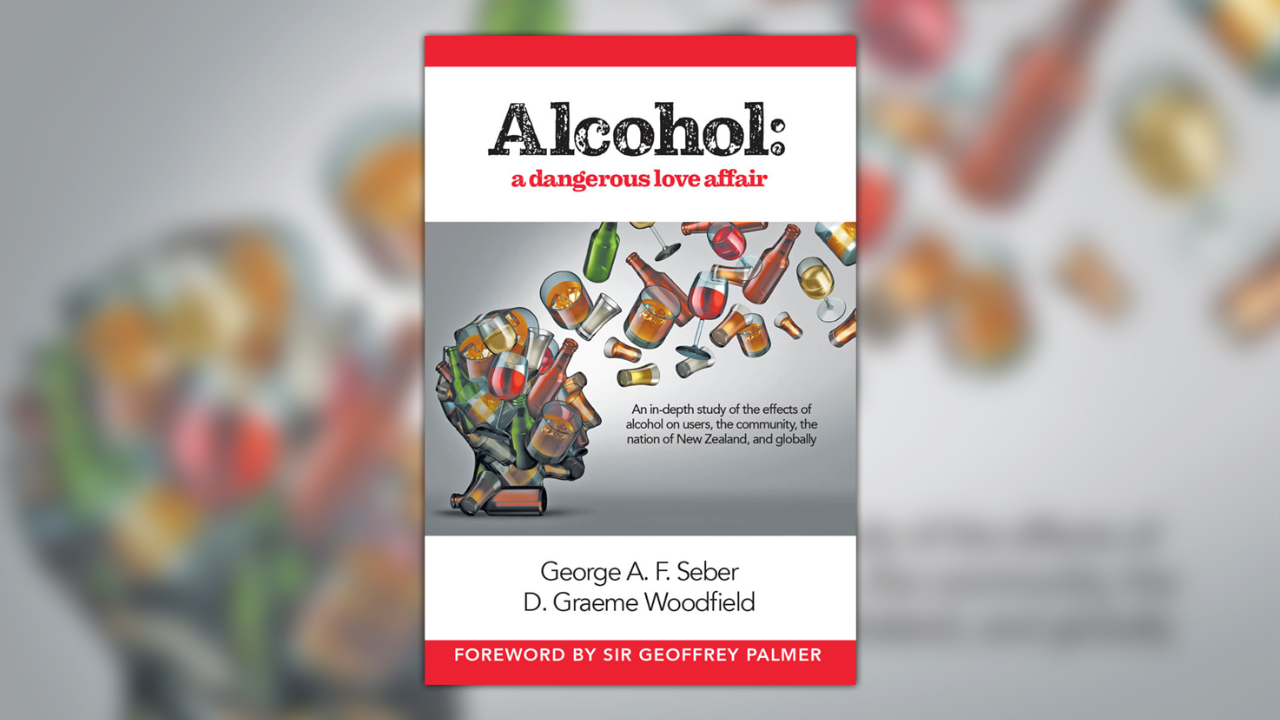 George A F Seber and Dr Graeme Woodfield. Wild Side Publishing, 2020. (p. 230)
ISBN13: 978-0-473-50321-5.
Alcohol: A Dangerous Love Affair is clearly written by academics, with their respective academic giftings being showcased in a quite captivating way.
George Seber is an Emeritus Professor of Statistics at Auckland University, while Graeme Woodfield is Associate Professor in the Department of Molecular Medicine and Pathology, also at Auckland University.
It used to be that, as a distinctive, a Baptist was a teetotaller who loved pot luck lunch casseroles and lasagne, while voting on absolutely everything. Obviously time has changed some things, while others have stayed the same. We have, hopefully, become a more enlightened and progressive movement over the years
We hope to have learned to embrace the important, while casting off the irrelevant. So yes, the casseroles and lasagne have survived! However, obvious issues of our day receive scant regard. Among Christians, the place of alcohol seems to have gone from a grudging tolerance to an embracing acceptance. When was the last time you heard a sermon on the topic?
This book is, well, sobering. Sorry, I couldn't think of anything else to write, but it is true! It chronicles the many aspects of the alcohol industry in our country and on our whānau. The background and statistics bring a stark reality to this powerful vice.
The links to mental health conditions highlight the negative effects of alcohol, while also being a specific health hazard at multiple levels. There are 10,000 sexual assaults and 62,000 physical assaults per year in New Zealand involving a perpetrator under the influence of alcohol.1 These are just the reported ones. As a youth worker for over 35 years, I can honestly say that I never saw the family that alcohol has helped or put back together.
The book digs into the place alcohol has in our country, pointing out how successive governments, in attempting to deal with it, have brought tokenism, rather than change. The opportunities to lessen the pain and carnage have not been taken. The alcohol industry has proven to be the most powerful and skilled lobbyist in our country by far, and they have been for years. Their mantra that the majority of people safely enjoy drinking, while there is just a small group who are problem drinkers, is clearly not supported by the facts.
In 2018 the NZ Alcohol Beverages Council was formed—an admitted lobby group, "which aims to 'balance the discussion' against people who 'want to ban and stop for the sake of it'".2 The goat is looking after the cabbage patch here. I'm writing this in mid-March 2020, as New Zealand faces a referendum in September on the use of recreational cannabis. In looking at the damage that is caused, the cannabis debate is the barking dog at the door of the house, while alcohol is the angry bear, loose inside the house, already causing havoc.
This book positively disturbed me, especially as a pastor of a church. My inner mind asks me: "What am I going to do with this knowledge, considering I shepherd my flock and love and care for them?"
This book is worth purchasing and devouring. If you need to understand our New Zealand culture, reading this is essential. It is, at times, a tough academic book to get through (for me at least), but it will both enlighten and provoke a response.
Reviewer: Ross Banbury
References:
Connor, Jennie & You, Ryan & Casswell, Sally, "Alcohol-Related Harm to Others: A Survey of Physical and Sexual Assault in New Zealand," The New Zealand Medical Journal 122 (2009):10-20.
Dan Satherly, "Alcohol industry vows to take on health lobby's 'hammer'", Newshub, 19 March 2018, newshub.co.nz/home/health/2018/03/alcohol-industry-vows-to-take-on-health-lobby-s-hammer.html.