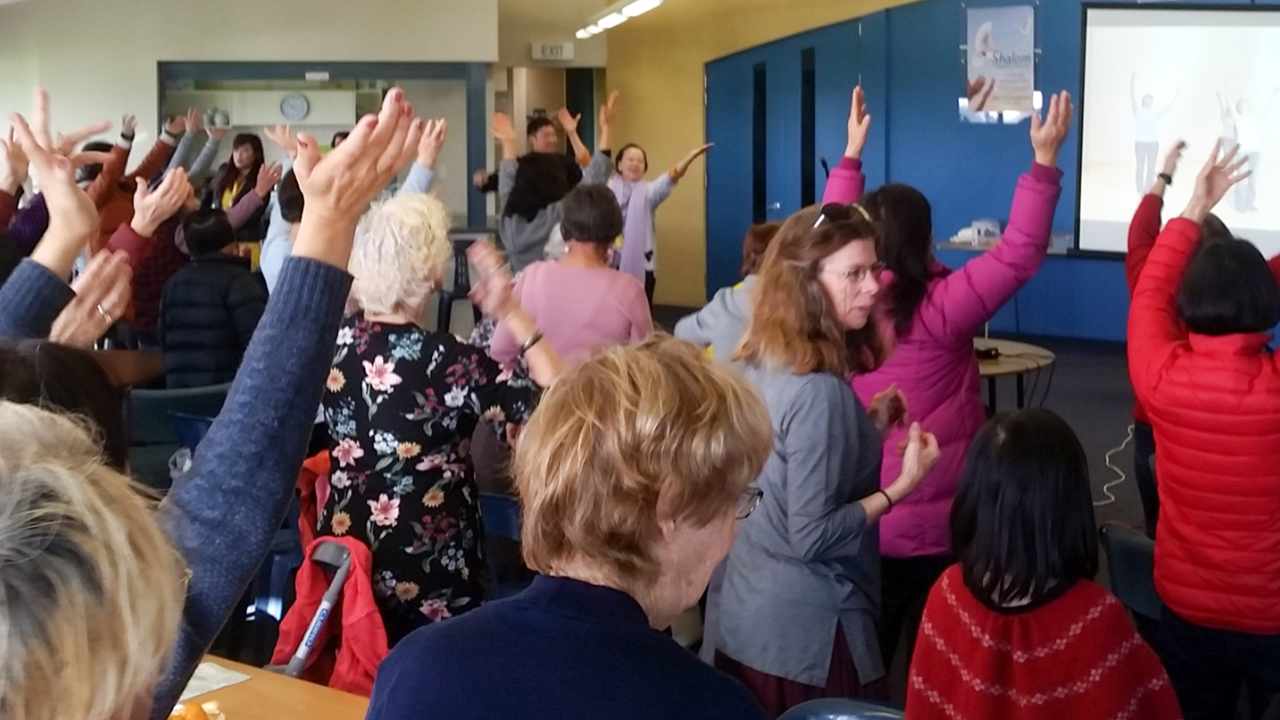 Amazing Friendship Group is an outreach ministry at Pakuranga Baptist Church. It began after God stirred Christine Yik's heart about 'enlarging the tent'.
Christine has been a Christian for 29 years and for the past two decades has opened up her home for fellowship wherever she has lived. When she returned to New Zealand from Malaysia in 2014, she approached her pastor, Andrew Brown of Pakuranga Baptist Church, about her ideas for an outreach ministry. From that, Amazing Friendship Group (AFG) was born.
AFG is held four times a year, timed around Easter and Christmas and also key Chinese celebrations like the Moon Festival in September. Although any age and nationality are welcome, the church is located in an area with a high ethnic Chinese population, so the ministry is conducted in English with a Mandarin translation.
The programme is a mix of YouTube videos with worship songs—often upbeat, with an exercise element to them—stories about Jesus, or testimonies of God's goodness. Social interaction, singing, a short gospel message from Andrew, prayer and a meal follow.
"Seventy-three people, including 24 newcomers, attended the first one in July 2018. A year later we had almost 100," says Christine. "Numbers are important when it is an evangelistic ministry, as the larger the numbers get the more likely that there will be unsaved people amongst them. To God be the glory, for he is Lord of the harvest!"
Christine now has a team of 30 people helping her and last year she decided to give up secular work so she can concentrate on the ministry.
"Christine has set up a wonderful ministry and I have been delighted with its emphasis," says Andrew. "There are often people who are not Christians or who are church fringe contacts who come along and get to hear two life stories of how God changed someone's life, as well as the short evangelistic talk by myself. The volunteers do a wonderful job in setting up and bringing food. I think this shows that a wide variety of approaches to evangelism are possible in New Zealand today. It's people with get up and go like Christine who are leading the way."