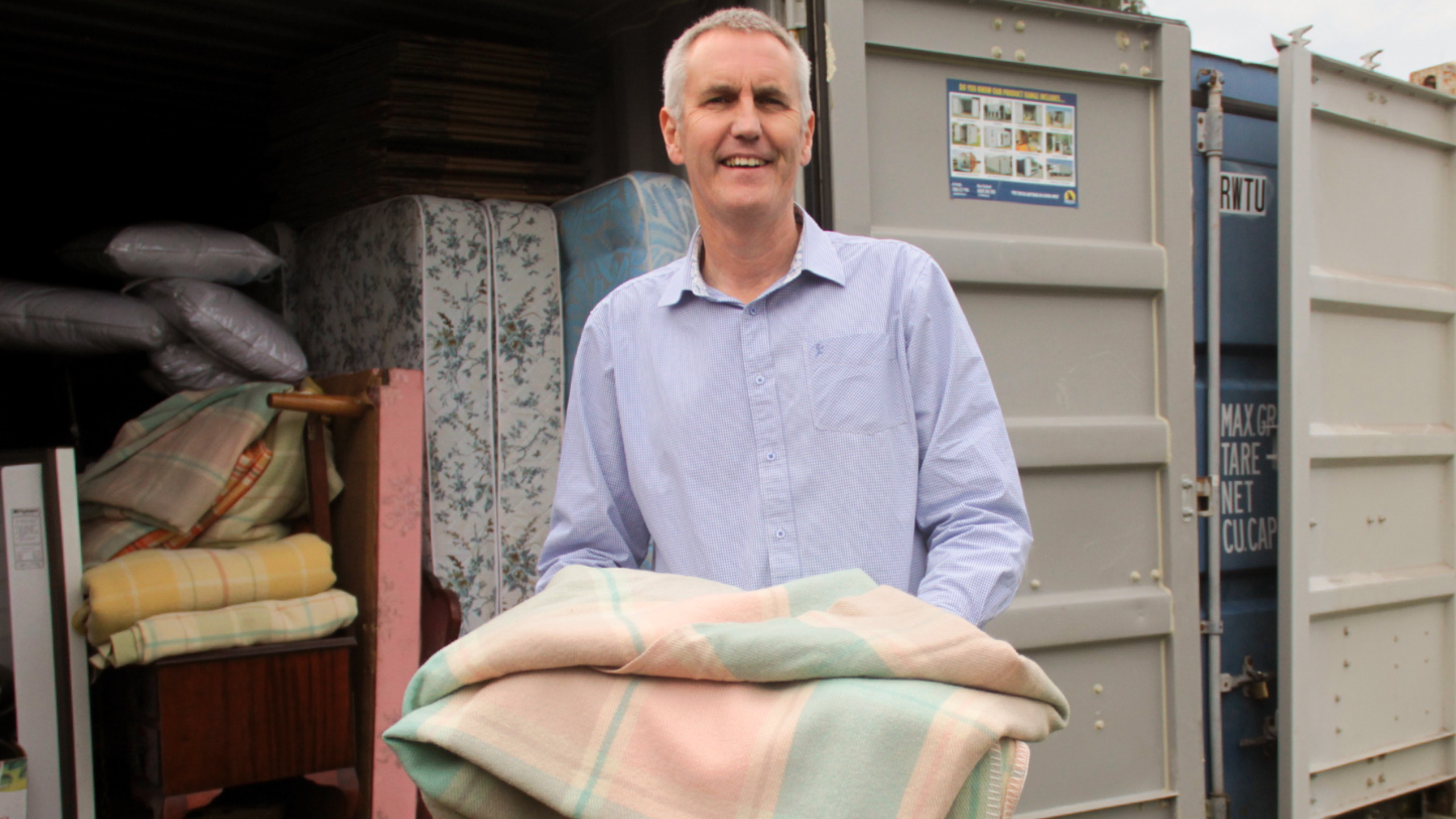 South West Baptist Church in Christchurch and Gleniti Baptist Church in Timaru are two of four community-based organisations chosen to sponsor refugee families in a pilot scheme.
The New Zealand Government introduced the Community Organisation Refugee Sponsorship (CORS) category in 2017. The intention is to provide an alternative form of admission for refugees to New Zealand, to complement the Government's annual quota.
South West Baptist is sponsoring three families and Gleniti Baptist one. Both churches aim to have helped these families become self-sufficient by mid-2020.
"This has been a long journey for us as a church," says South West Baptist's Senior Pastor, Alan Jamieson. "In 2012 we became aware of what was happening in Syria and several of us began praying regularly for the situation there. We petitioned the Government to increase the number of refugees it took, and we quickly applied to become a part of the community-based pilot scheme when it was announced."
It is estimated that there are 22.5 million refugees worldwide and that less than one per cent of them will get selected for government refugee quota programmes.1 Some countries have significantly reduced their quotas in recent years, for example the USA.
"In the first three months of this year, the USA took just 11 Syrian refugees, which is more than a 98% reduction in numbers compared with the same period in 2016. Effectively this means that two churches in Canterbury are taking more refugees than the whole of the USA in terms of intake this year!" says Alan.
"As a church, South West Baptist wants to be a catalyst for people in the community to help others and to become global citizens. We have been amazed at the interest and support locally for this programme. It is something in which everyone can contribute by being a good neighbour. Businesses have offered their services and employment opportunities. Individuals have donated household goods or offered to help with specific needs, like driver training or medical support."
Pastor Mark Pavelka of Gleniti Baptist Church says it was personal interaction with refugees from Afghanistan, Iran, Eritrea and Somalia being held in an Indonesian detention centre that spawned a deep concern in him for the plight of so many vulnerable people in our world today.
"It was an answer to prayer to return to New Zealand and see that our Government was initiating a community-based sponsorship programme where churches, among other organisations, could become part of the solution to this immense humanitarian crisis. Churches offer a network of skilled and caring people to facilitate the difficult transition of traumatised people into a totally new country and culture," says Mark.
"We are learning the ropes with one Syrian family this time. We have received an enthusiastic response from a variety of community organisations within our city of Timaru, who are happy to lend their skills to support the settlement process. Taking this step of sponsoring a refugee family has served to build bridges and credibility within our city."
If you would like to support these churches' work with refugees, contact Nick Regnault, South West Baptist's Project Coordinator or Mark Pavelka.
Amnesty International New Zealand are seeking to indicate community support for the extension of this pilot by obtaining 10,000 signatures on their iwelcome pledge. To sign the pledge go to I Welcome Pledge.
References:
"Why welcome?" I Welcome Pledge, iwelcome.org.nz/why-welcome.