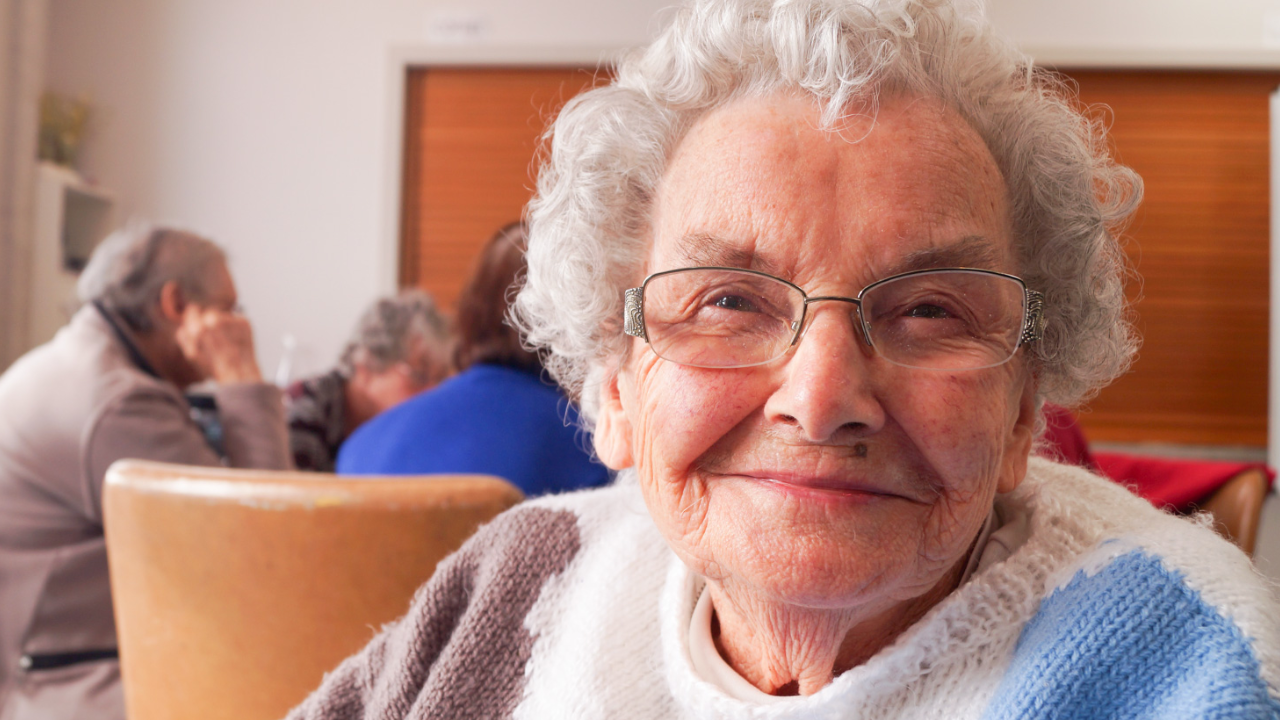 The International Day of the Older Person is marked on 1st October each year. Therefore, it seemed timely to highlight in this issue a Baptist church that recently celebrated 30 years of ministering to older people in its community. Andrew Sinclair tells us about the Levin Adult Day Club through the eyes of some of the team who run it.
Treva Wilson was recently retired when he was asked to be a driver for Levin Baptist Church's new Adult Day Club (ADC). He was caring for his own father at the time, so perhaps the idea of a place where older people could socialise while their carers had a break struck a chord with him.
So Treva began picking people up from their homes to come to the club and then dropping them back again in the afternoons. But as he got to know the regulars and heard their stories as they travelled, he became more engaged. It wasn't long before he stayed for morning tea with the guests and volunteers.
When his dad passed away, Treva prayed about where God would have him serve. He wanted to keep active. He'd noticed too many retired people who had no outside involvements and who had gone rapidly downhill as a result. But he also wanted to find somewhere where he could use his gifting as a helper.
The ADC seemed like a perfect fit. He made it his main commitment, serving not only as a driver and helper, but also on the committee. And that is how he continues to serve to this day, aged 92.
"I feel this is what God wants me to do," says Treva. "When I have asked whether I should remain on the committee, the other members say they appreciate my experience and have asked me to stay. I'll be here as long as the Lord leaves me here."
From carer to helper
Grace Young knows how beneficial the ADC is. She initially brought her husband there for care so she could go to work. She liked what she saw and, after her husband passed away, she was keen to be involved. She has been coming as a helper for the last eight years.
"I thoroughly enjoy it and enjoy the people. It's something for me to do rather than be home on my own," she says.
Challenge and rewards
Current ADC chair, Neil Walton, says the club's biggest problem for the future won't be in getting guests, because there are always people getting older, but in having sufficient volunteers.
"Until recently, among the group of volunteers, I was the youngest—and I'm 74!" he says, adding that it is a long day for those who stay for the full programme.
But the ADC team know their hard work is worth it. When guests come for the first time quite often they do so reluctantly because home is their safety spot. They're coming into a place where they don't know people. But after a couple of visits, they are "busting to get in the door," says Treva.
People who would otherwise be sitting at home, lonely, get the opportunity for interaction beyond their immediate circle of care, and it gives their caregivers much-needed down time for themselves.
"It brings a lot of people from different places and background together. It's really neat," says ADC guest Beryl Trail.
Story: Andrew Sinclair
Andrew is an associate pastor at Levin Baptist Church. He enjoys the variety of people with whom he gets to interact—from telling the kindy kids a story to sharing devotions with the elderly. He is married to Sophia and together they have two sons. Andrew enjoys going on adventures with his boys, cruising around Levin on his skateboard, and reading graphic novels.
Read more about the Levin Adult Day Club.
---
Levin Adult Day Club at a glance
Formed in June 1989 after a local research study showed there was urgent need in Levin for respite for family carers.
Can cater for up to 25 guests. The majority of current attendees qualify for funding from Mid Central Health.
The programme runs from 9.30am to 3pm two days a week and includes speakers and entertainers, indoor bowls, singing, quizzes, board games and other activities. However, people are free just to read or to have a snooze if they wish.
A hearty two-course lunch and morning and afternoon teas are provided.
Most days there is a short devotion time.
Has three paid staff (programme coordinator, cook and treasurer) and 20 regular volunteers.