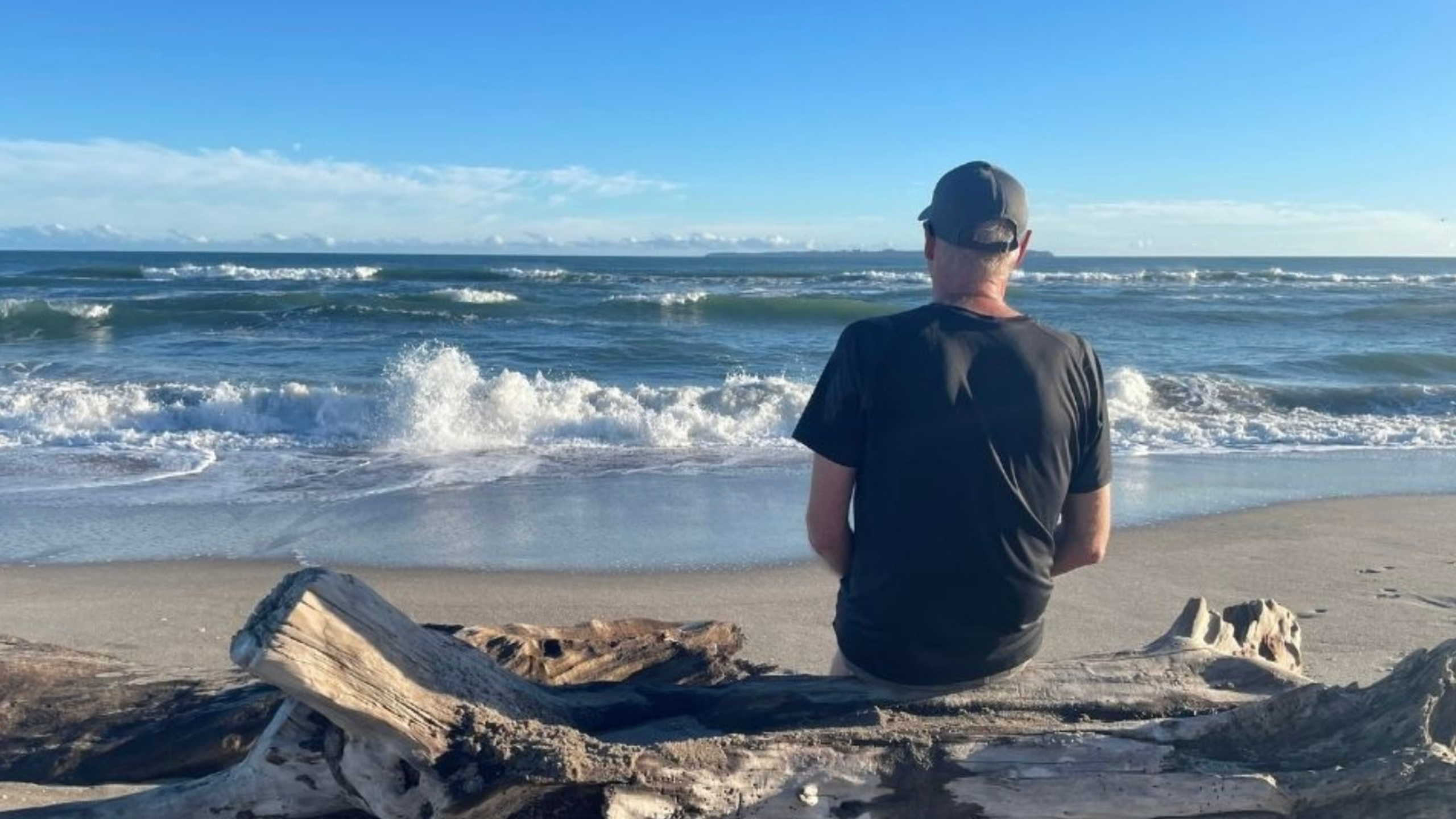 In this regular column, our Baptist National Leader, Charles Hewlett, keeps us posted on the happenings in Baptist faith communities across Aotearoa. The original Charles Mail is emailed out on a Friday, and reproduced here on the following Monday.
Kawepūrongo | News
My sabbatical was good—but it's great to be back at work!
Why I come to work
One of the first emails I clicked on was from Erik Schilperoort telling me that 18 people were baptised at Bethlehem Baptist Church on Sunday evening.
Oh my goodness—this is why I come to work! Kathryn investigated what's going on. Click here to watch Erik explain.
Then the 9am bell rings at the National Support Centre—it's time to gather for our daily prayers (our full team gathers for just 5 minutes each day in the middle of our admin area to pray for Baptist faith communities and their leaders). Ha, nice, someone prayed especially for me :)
Then our Baptist President Ravi Musuku knocked on my door—it was time for our regular catch-up. The best part is when he prays for me (see photo). Wow—he gave thanks to God for me! He prayed for my family. And then he prayed for God's grace, wisdom, and strength to be evident in my leadership within the Baptist family.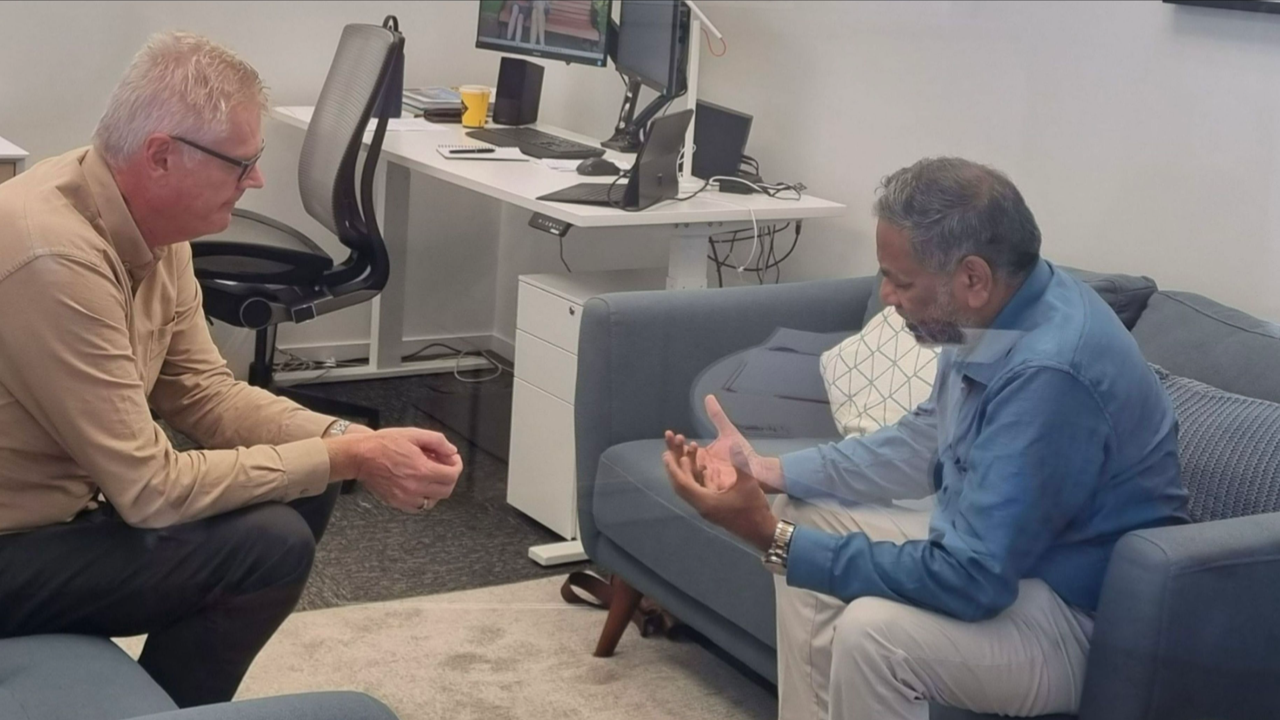 And then I bumped into some of my Arotahi colleagues (photo below) down the other end of the building. Annie, Grace, Niki, and Ruth invited me to sit down for a few moments in their funky new lounge area. They asked me about my time away and took the time to say it was good to have me back.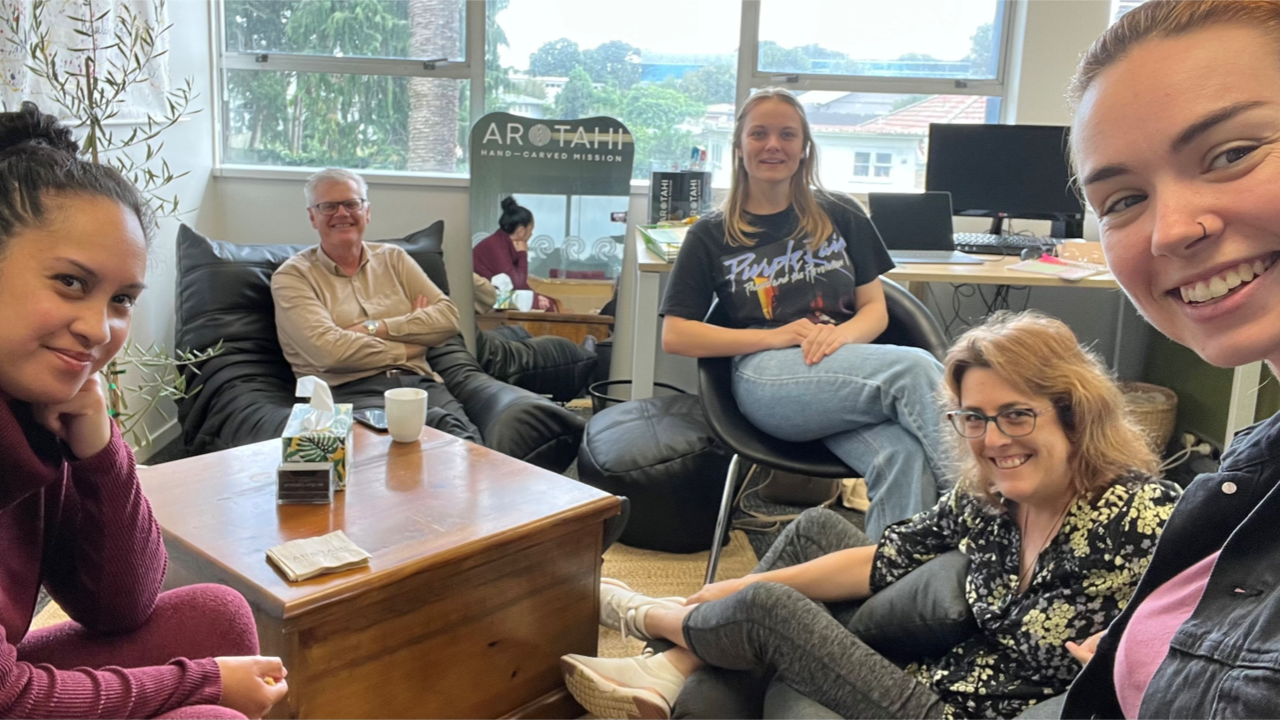 It's not even lunch time and I am feeling so blessed. The things above are so important to me—regular reminders our God is alive and active and working in the lives of people (thanks Bethlehem Baptist), calling out to God in prayer acknowledging our dependence upon him (thanks Support Centre team), soaking my own leadership and family in prayer (thank you Ravi), and surrounding myself with colleagues who are not only fun-loving—but passionate about serving Jesus (thank you Arotahi).
Hanmer Retreat 2023
But God hadn't finished with my week just yet! Last Wednesday morning I jumped on the plane to Christchurch, picked up a car and drove to Hanmer for the Hanmer Retreat 2023. What an absolutely beautiful event. Baptist leaders being ministered to by the very Spirit of God, and often through the ministry of their peers and colleagues.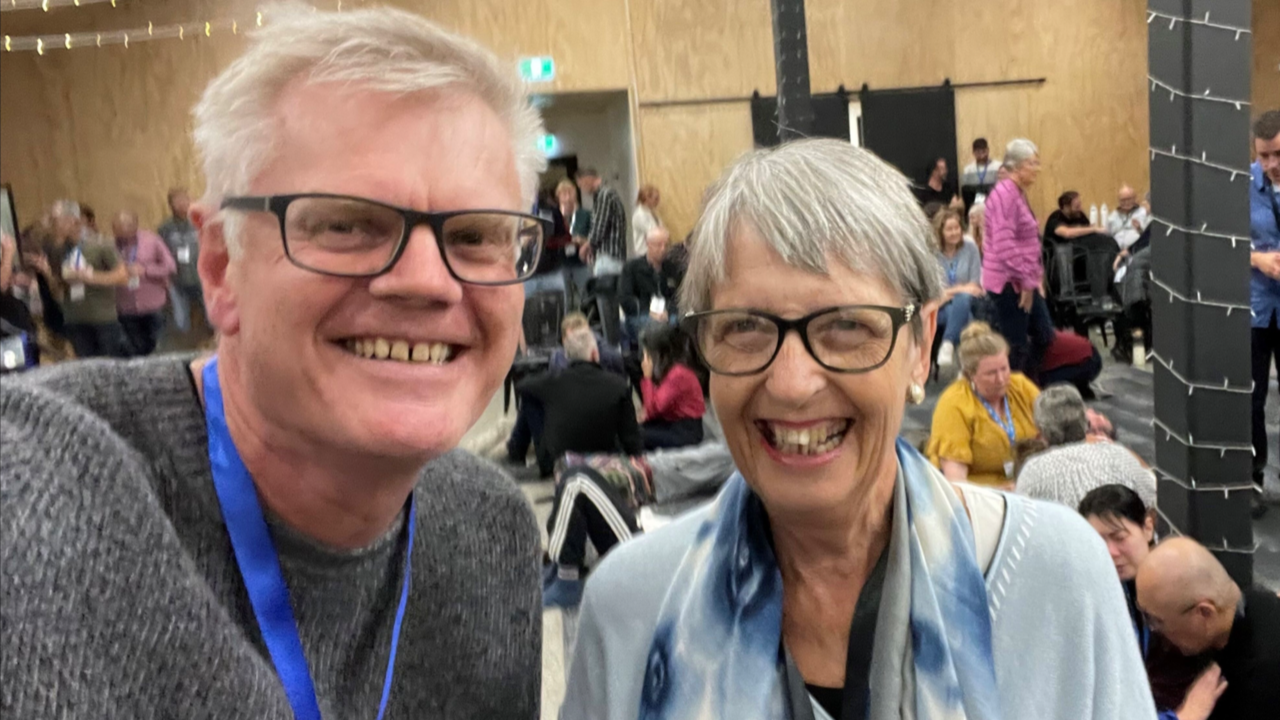 It was so good to catch up with Miriam Atkinson (picture above). Her late husband Maurice founded this Retreat. He would be filled with much joy to see his dream continuing to be outworked. A massive thanks to Greg Morris (here with me, Gary Coville and John Tucker) and your team for your service of NZ Baptists through this Retreat. Talk about eyes being firmly fixed on Jesus!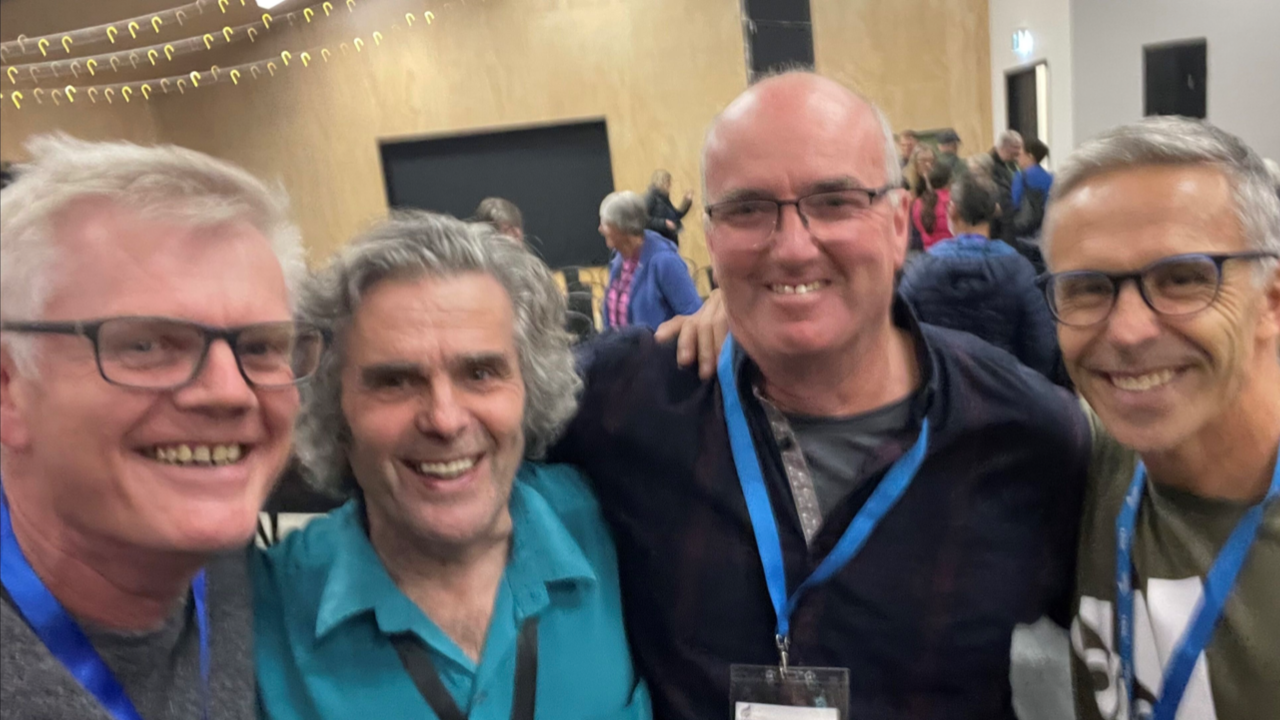 Regional Leaders Retreat and The Way of the Raukura—A Parihaka Musical
On Wednesday to Friday this week, the Regional Leaders and Lead Team -along with Alan Jamieson, our Assembly Council Chair, and our Association Chairs - are meeting together for a retreat. Please pray for us as we meet together to explore ways we might better support Baptist faith communities for the purpose of Gospel Renewal.
As part of our Retreat we are all heading to the Bruce Mason Theatre in Takapuna for the opening night (the 18th) of The Way of the Raukura—A Parihaka Musical created and co-directed by Steve Worsley, Baptist Pastor (nō Taranaki) and Sarah Tahere (nō Ngāti Raukawa me Ngāti Toa Rangatira).
I would love to encourage those in the north to attend—this is a story of great historical importance to us all. Why not grab a few tickets online and take your elders and pastoral team for a good night out. See you there!
Thank you Easter Camp heroes!
Being on sabbatical I didn't get the chance to thank our Easter Camp Directors, and all our Youth Pastors and Leaders, and the many many volunteers who made Easter Camps such a success. Thank you so much for bringing Gospel Renewal to the lives of so many people.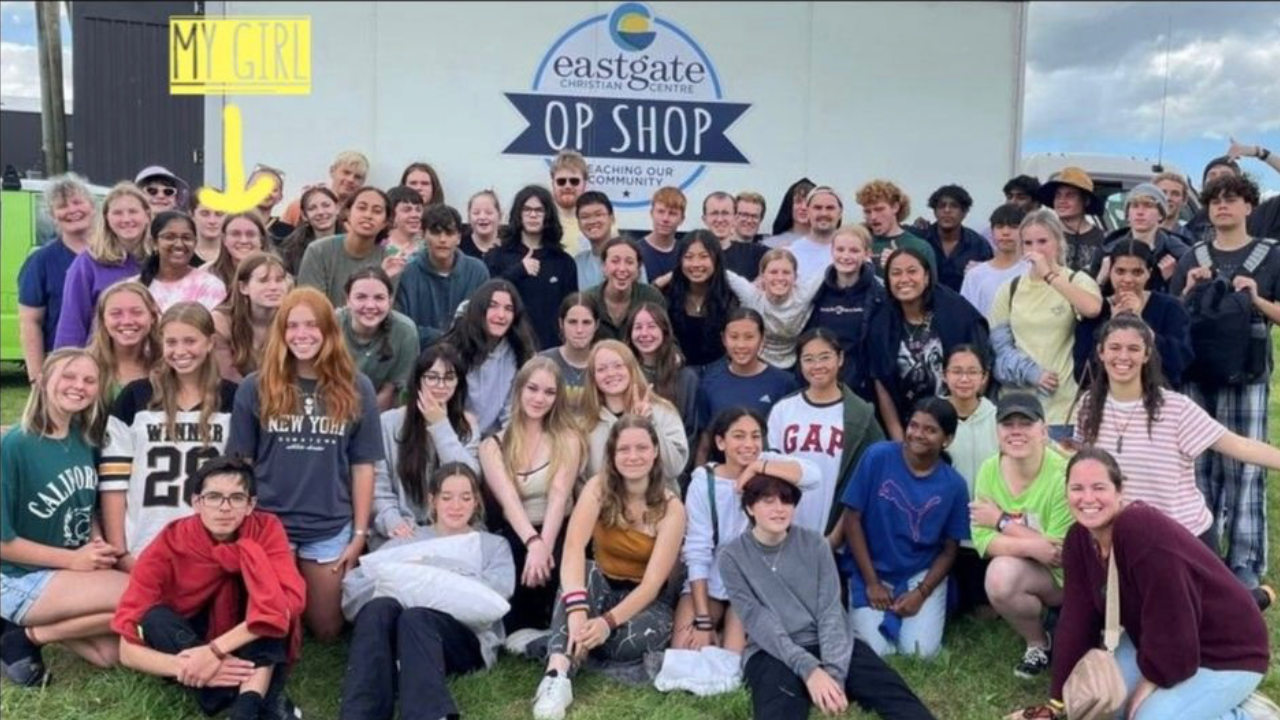 Ha, my daughter came home raving about camp—she made me include this photo of her youth group at Mystery Creek—go Eastgate Christian Centre!!
Most played song
I get asked lots of questions. A text last week, "Hey Charles. One time before you told us your most played song on your Spotify. Just wondering what it is now." Ha, I do love listening to music. This week it would have to be a song by Elevation Worship—'Trust in God'. I love the link it has to the hymn Blessed Assurance, but the chorus has become a bit of a mantra for me the past few weeks:
I trust in God, my Saviour
The one who will never fail
He will never fail
I trust in God.
Kupu o te wiki | Word of the week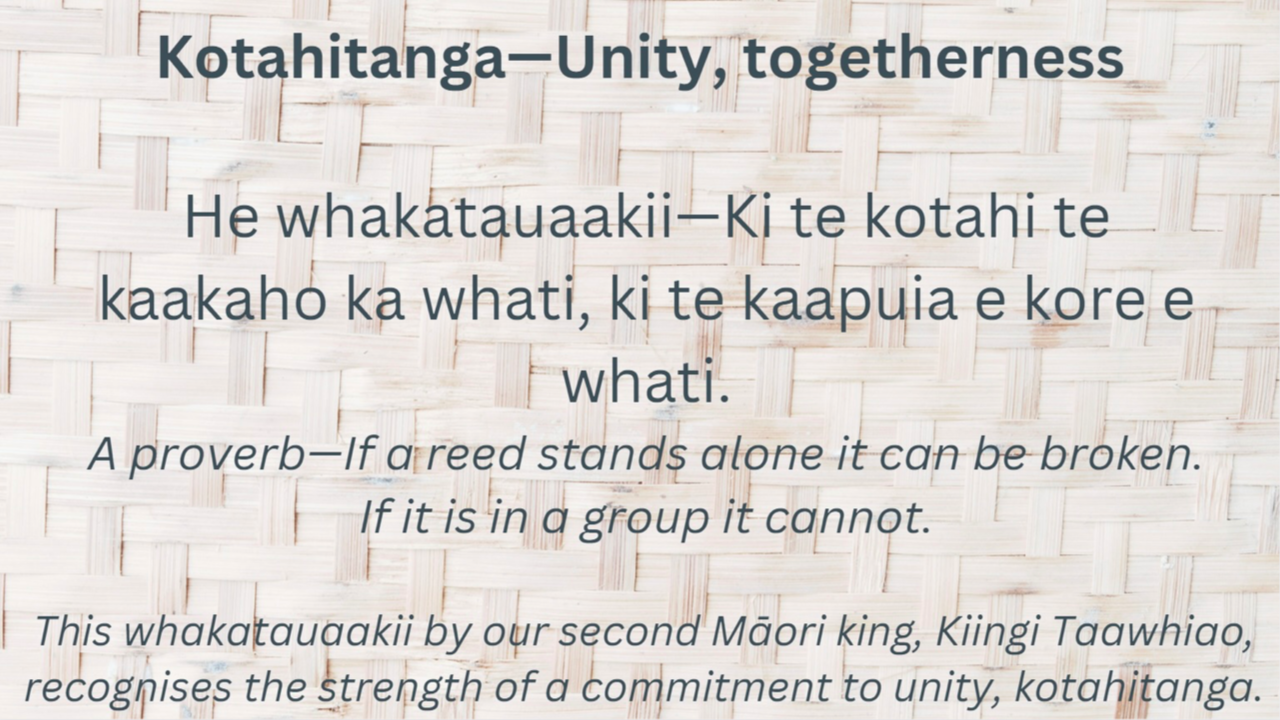 Matawhaiaro | Personal
Dear Baptist Whānau
I really loved attending the Hanmer Retreat last week.
It was so encouraging for me to see the Spirit of God so active in the lives of Baptist leaders. As National Leader, it brought me much joy to see our leaders, pastors, and chaplains eager to worship God, and to have him minister in supernatural ways. And he did.
And within this, what brought me enormous joy, was the way the fruit of the Spirit was so visible in the way people related to one another. It was actually quite beautiful – the room was filled with love, joy, peace, forbearance, kindness, goodness, faithfulness, gentleness, and self-control. This was being Baptist at its best – despite the differences people were going out of their way to care for one another through prayer, support and encouragement. Thank you everyone for giving me a delightful glimpse of the Kingdom.


I wonder how things are going for you? Please be assured you are all constantly in my thoughts. Thank you for all the work you do.
May God bless you heaps
Charles
Karakia | Prayer
Dear Lord,
Thank you for the way that you love us. Thank you for your promise in Jeremiah 31:3-6, I've never quit loving you and never will. Expect love, love, and more love!
Lord teach us how to love as you love us. If there was only one thing that we could reflect of your character Lord, it would be love.
For you have loved us with an everlasting love. You never quit loving us and you never will. What can we expect from you Lord? It is love, love and more love.
I pray for us all today that our lives would be a reflection of your love. That in accepting your love into our hearts, we the church would emanate that love in everything we do—in our personal relationships, in our places of worship, in our areas of service, in our workplaces, in our communities and beyond.
I pray that the communities of which we serve would come to expect love, love and more love from us the church.
May that be our mark.
Amen.
Pikita o wiki | Photo of the week
How did you watch the coronation?