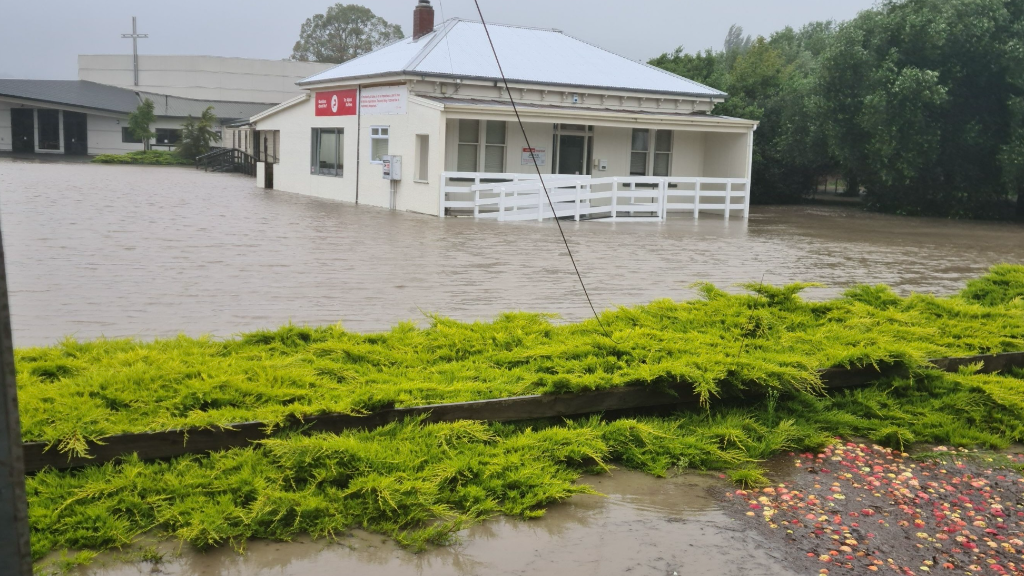 Here's what we've heard from churches within the Bay of Plenty & Eastland Baptist Association concerning Cyclone Gabrielle's impact.
Village Baptist Church (Havelock North)
The church building got some flooding, including the septic system and pump shed. There is no church this Sunday until we can ensure that any contamination issues are resolved. – Pastor Cameron Jones.
Gill Stewart, Administrator at Village Baptist Church:
"The loss of lives is the hardest thing, and the pain of loss for our community, homes, and businesses. Ps. Cameron has been amazing, cutting his sabbatical short to connect with and pastorally care for members of our church family. No cell phones or internet in lots of areas means that we are making door-to-door visits. We have a skip arriving today and will start the process of mitigating further loss. Insurance claim in process. Through the storm, God has been present, our church family are resilient because of our love and care for each other, not just in the good times. We value your prayers."
Flaxmere Baptist Church (Hastings)
We are doing ok. Impacts are secondary ones, e.g., people having displaced relatives staying with them. The total impact on Hawkes Bay will be major and long-lasting. Nothing is needed at the moment, but there may be something later. – Pastor Andrew Reyngoud.
Hastings Baptist Church
Church buildings had a few leaks but all good. Some of our people were precautionarily evacuated but are back home safe. A number have been without power, but that's progressively coming back. So all up, Hastings Baptist people are doing ok. – Pastor Paul Davison.
Pray
Over 10,000 people have been displaced within the Eastland region. Please continue praying for our faith communities as they recover and support those impacted, as well as for the wider region and the recovery efforts.
Perhaps we could set aside some time in our Sunday gatherings this weekend to pray together through the devastation of the last week due to Cyclone Gabrielle.
Give
Donations towards a relief fund can be given to the following account managed by the Lower North Island Baptist Association:
03-0502-0169949-000
Include "Cyclone Relief" in the reference.
If you require a receipt please email [email protected] with your donation reference details.
Image supplied: Village Baptist Church building during flood.