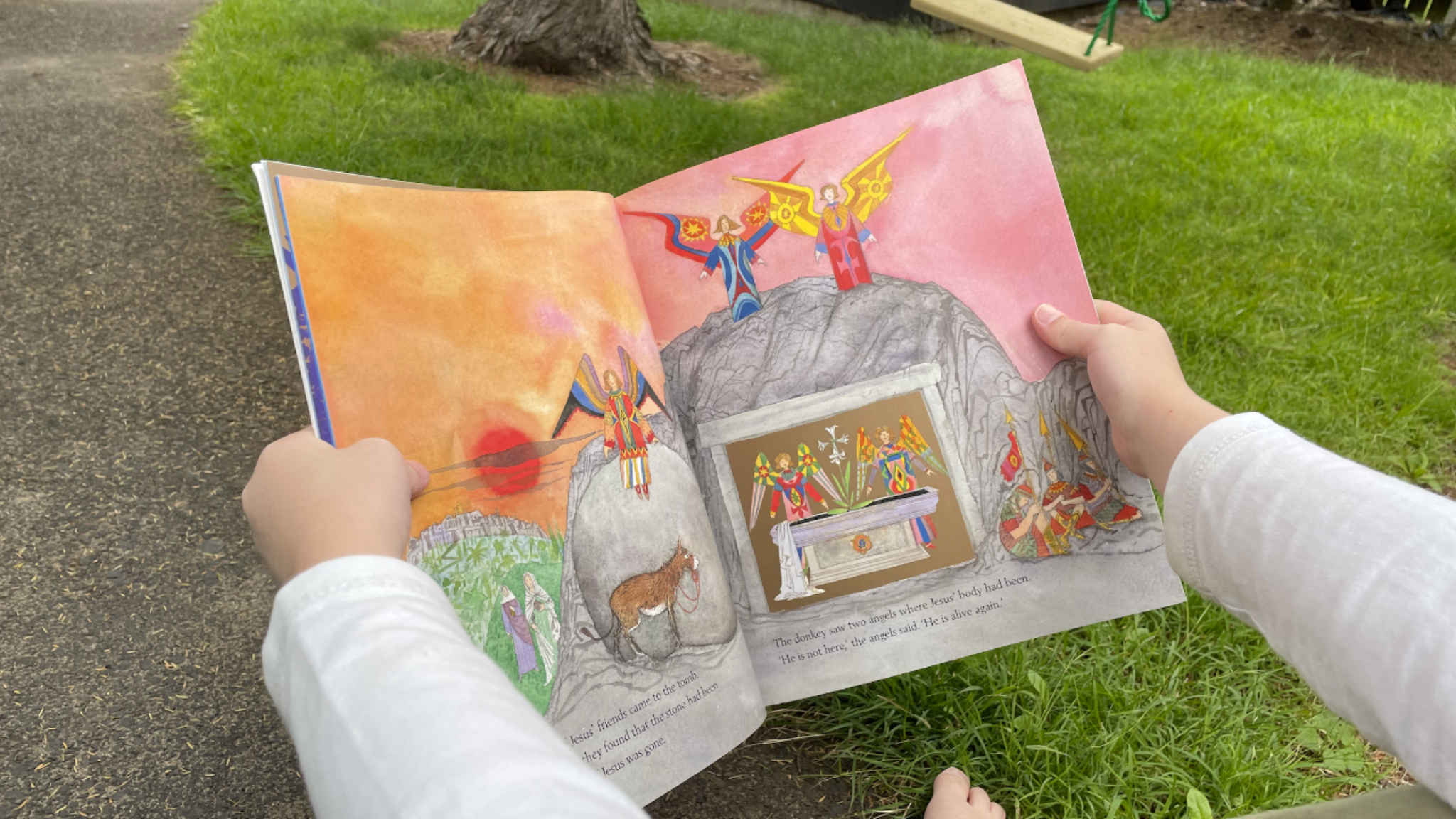 He is risen!!
Today a multitude of people around the world will recognise the coming back to life of Jesus Christ. Read about what a few Baptist churches in New Zealand are doing for Easter Sunday:
Today at Papanui Baptist Church
With pastor Colleen Hutchinson:
Mindful of the diversity of people God has been bringing into our church whānau over the last few months, this Easter Sunday, we want the full message of God's good news to all creation to be available to all despite language, culture, age, or stage of quest. So, in our all-in service, through song, animation, a mime version of the gospel in chairs, and fellowship with food, we will remember and celebrate the extravagant love of God, expressed in the risen Christ, made available to all.
Today at Grace Baptist Church, Palmerston North
With pastor Tha Boe Kyaw:
We, Grace Baptist are having an annual combined camp this Easter weekend with other Burmese churches at the Foxton Bible Camp. Therefore, instead of celebrating Easter Sunday by ourselves, we will be celebrating it together with our brothers and sisters from Auckland, Wellington and Nelson. It is going to be great!
Our focus or theme is: "COME TO ME" quoting from Matthew 11:28. A few of us will be speaking at the camp on that. When I speak on this topic, my opening words will be:
"Are you tired? Are you carrying heavy loads? Are you feeling like giving up? COME to JESUS, there is FREEDOM and REST."
Today at Matua Community Baptist Church
With pastors Sue and Roger Wilks:
We will begin our celebration with a party. Ice cream, donuts (aka hill, empty tomb) and chocolate eggs (aka the stone that was rolled away). Our invitation is for our friends to hear how the resurrection of Jesus has secured our hope that the very best is yet to come. It will be refreshing to locate ourselves in the story… multiple expressions of grief, disillusionment and hurt are evident amongst Jesus' followers in the wake of the torture and death of their Rabbi and friend. On 'celebration Sunday' we watch as the clouds begin to lift as they each encounter our overcoming Saviour. Their transformation can be ours. As we 'fix our eyes on Jesus', and contemplate the significance of His declaration that "IT IS FINISHED", we can be certain that every challenge that seeks to block us has already been defeated. Our confidence is anchored in the knowledge that "Christ is risen indeed!"
Today at Richmond Baptist Church
With assistant pastor Tom Gower:
We will be reflecting on Jesus' redemptive work on the cross and celebrating his resurrection. We will be thinking about how we might walk in God's grace and how we can be confident participants in the newness of life offered by accepting and aligning ourselves with Jesus' sacrifice and victory over death. (Romans 6)
Photo credit: Mike Crudge, photo of child reading The Easter Story book by Brian Wildsmith, 1993.