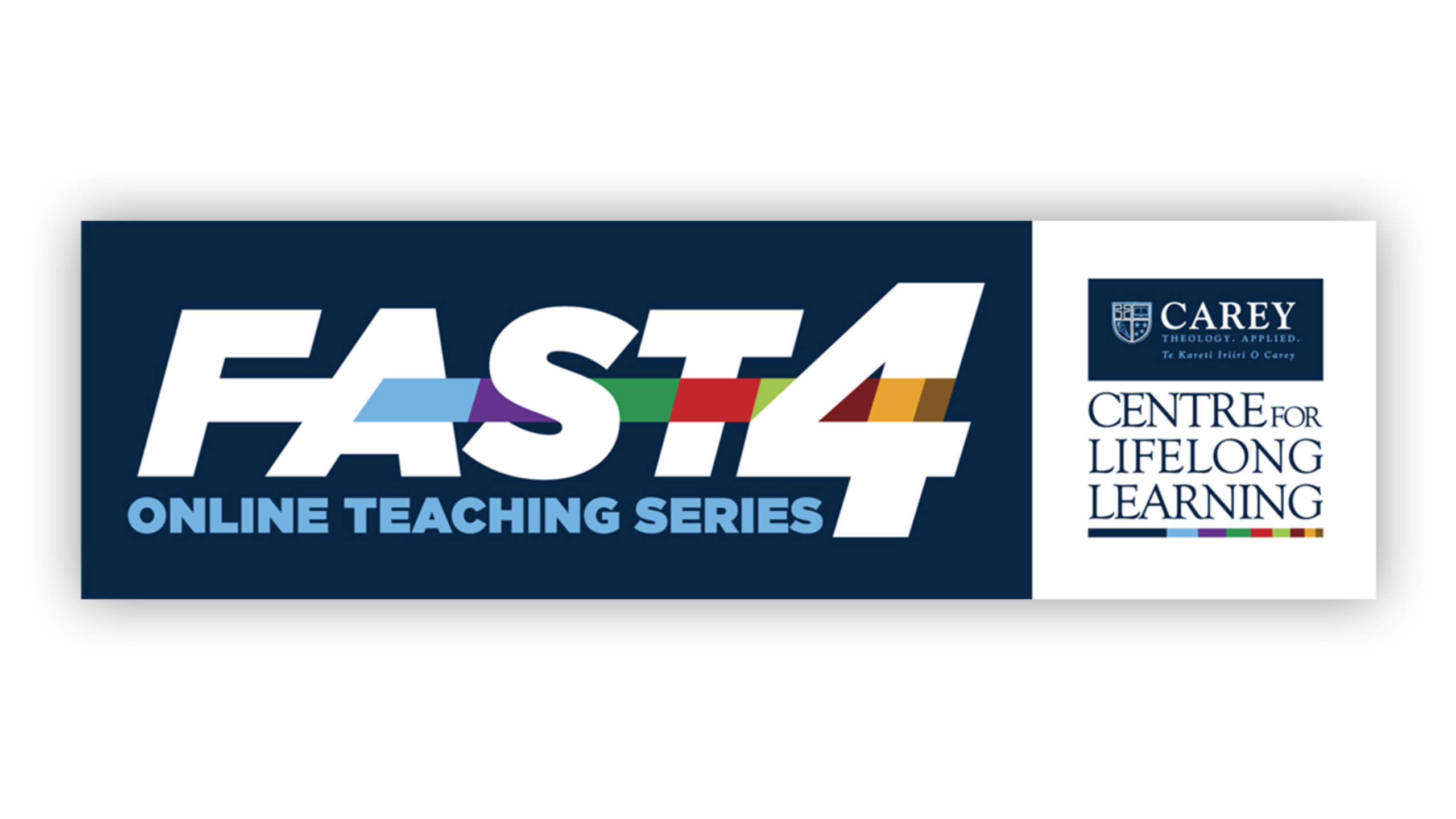 In 2020 Carey Baptist College will offer a new way of learning. Called the Fast4 Online Teaching Series, it is something anyone can do to go a little deeper in a range of topics, with some specifically for pastors' ongoing learning and development.
Each Fast4 runs over four weeks, with a one-hour live and interactive webinar for each of those weeks. Four readings are provided as well. It's this grouping of four things that the name Fast4 came from.
"Carey's biggest 'classroom' in 2019 was our Focus webinar series, with people right across the country learning in groups or on their own," says Mike Crudge of the Carey Centre for Lifelong Learning.
"Fast4 is another exciting way we're offering learning opportunities to our people wherever they are. The series will provide overviews or more in‑depth looks at various topics to do with Bible study, theology, mission and practice. The teachers are all high-calibre, research-active Carey lecturers or other experts in their field."
Topics in 2020 will be: Life in Christ: A Journey through Romans Chapters 5-8 with New Testament lecturer Dr Sarah Harris; Knowing the Story that You Are Part of: Te Tiriti O Waitangi with David Moko and Dr Alistair Reese; Introduction to Preaching with Dr John Tucker; Taking Your Children's Ministry from Good to Great with Karen Warner; Conflict Resolution for Church Leaders with John Peachey; and Organisational Leadership for Church Leaders with Mark Powell.
Go to lifelonglearning.nz/fast4 for more information and to register.