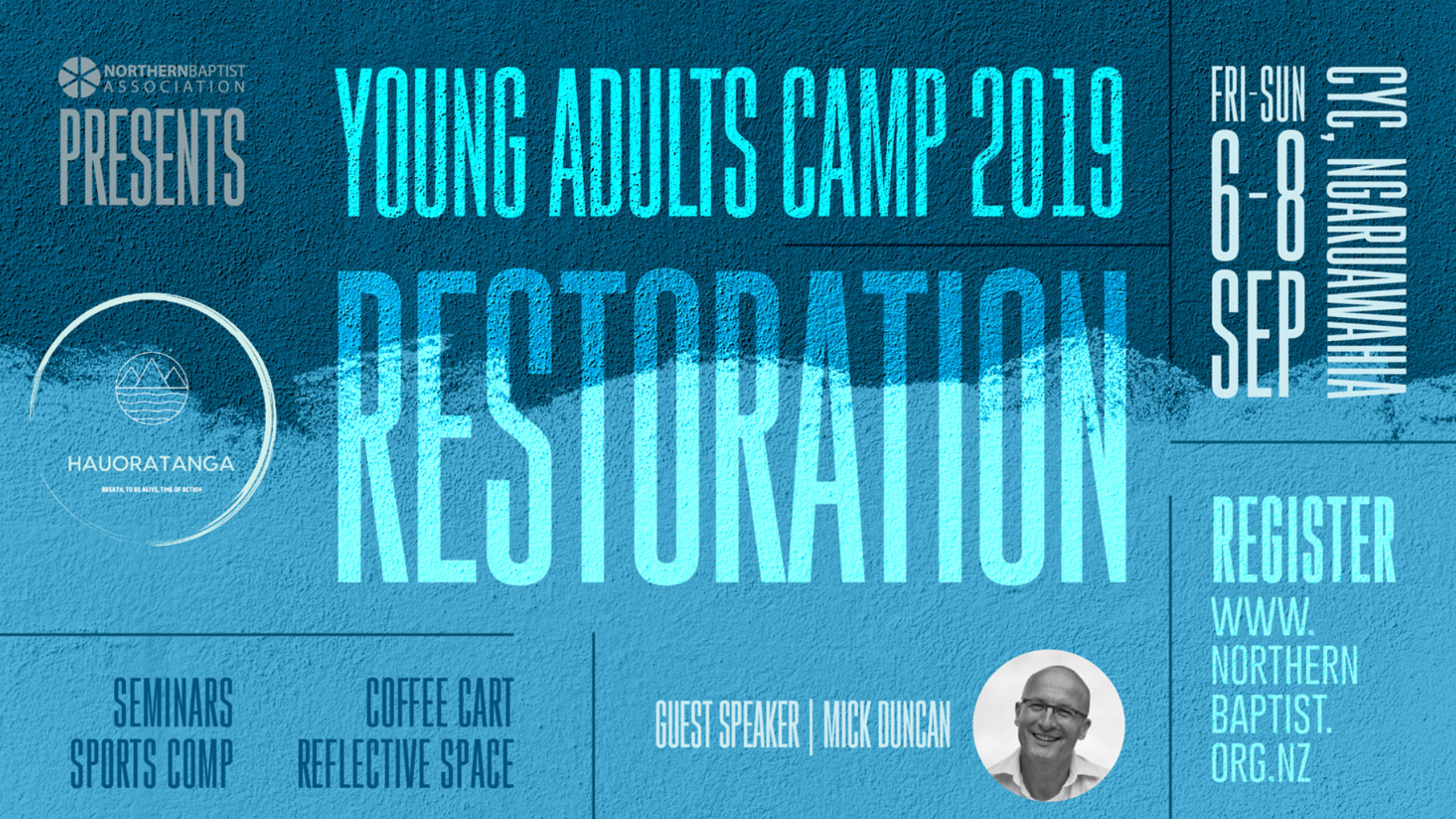 Young adults, millennials, generation Z—they are a generation full of passion and vision. They love to be heard and involved and to make a difference. They love a good protest too! Young adults are making their voices heard for change, whether in the Me Too movement, in action against climate change, or in choosing to support companies and brands that are leaving the world a better place.
Imagine if we the church could capture the heart of this generation and see those passions and involvement applied to our local churches? It will require churches to think differently about how this generation might serve, and to have an openness to change. The benefit will be the heart of this generation impacting the Kingdom of God.
Hauoratanga Camp
The Northern Baptist Association is running a young adults camp this September, called Hauoratanga. Our vision for Hauoratanga is that young adults will come and be refreshed in spirit, have passions birthed, and that they will go back to their local church and find their place.
Our prayer is that the camp, which is open to all regions, will help our young adults meet others and see their importance in the church, and that it will be a platform for future events, community building and vision casting.
Where do we hope to see young adults in five years' time? My hope is that we hear of young adults as a generation having a voice and being given space to serve in churches, on eldership teams, and helping to make decisions in our Baptist movement. Their voice is vital to the future of our churches. So let's put some feet on this and get moving. We are starting with our camp!
For those closer to Foxton, make sure to check out the Wellington Association's camp, Imagine. And for those closer to Ngāruawāhia, Hauroratanga will be run at the CYC camp there.
This could be the start of something truly beautiful for young adults and for God's Kingdom.
See the Northern Baptist Association website for more information. To advertise the camp in your church services, here is the promo graphic.
Story: Melissa Wilson, Young Adult Coach, Northern Baptist Association