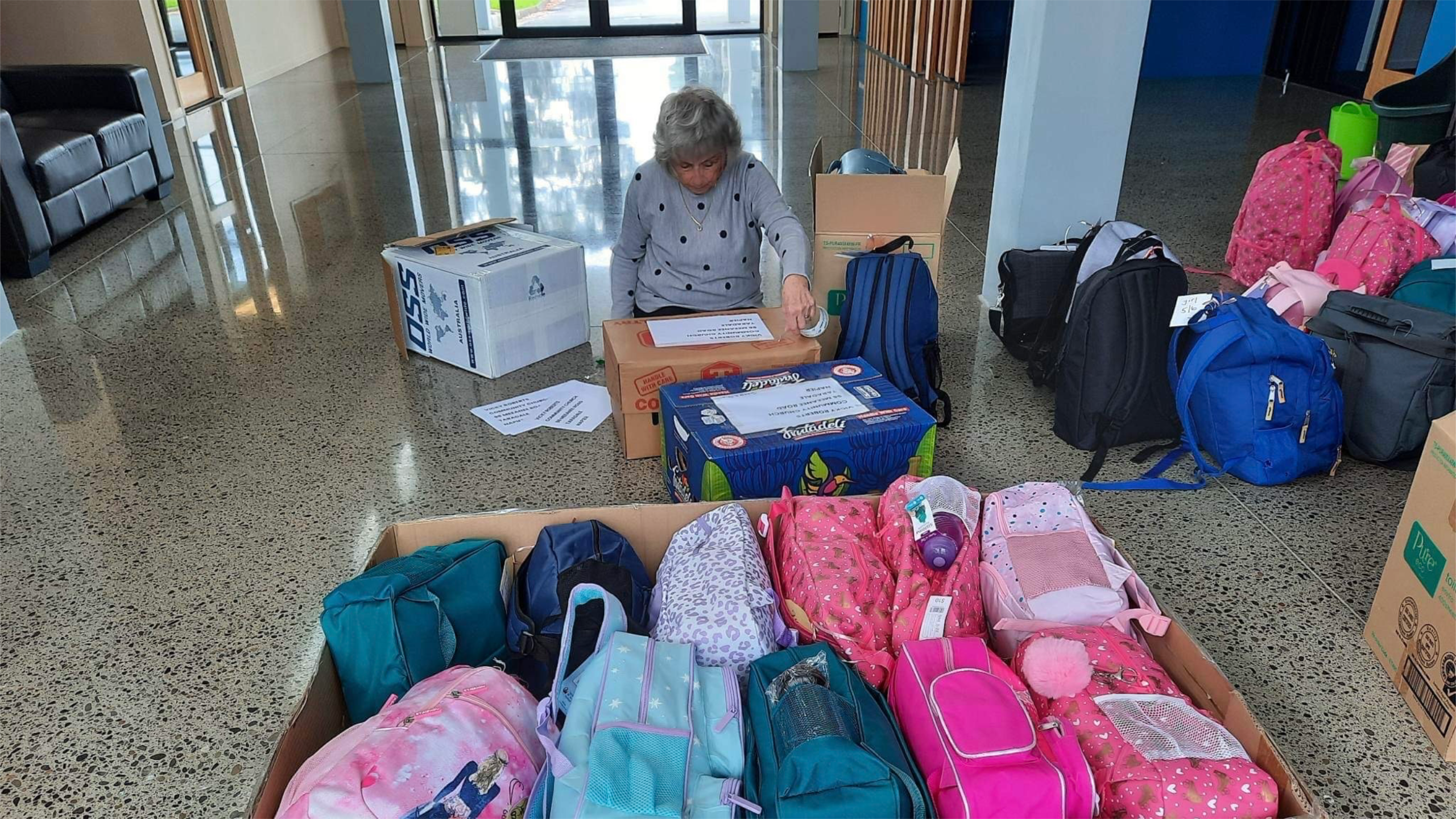 Gloria Hakkens coordinates a women's ministry outreach at Waikanae Baptist Church, Kapiti Coast. She started the group, now called Thursday Craft Angels, in the 1980s with Ruth Bucknell. Gloria shares the story of their recent 'ladies assemble!' to support displaced children in the Hawkes Bay region following Cyclone Gabrielle.
Thursday Craft Angels is a community craft group that meets every Thursday morning to craft and fellowship together. Approximately 40 ladies regularly attend out of a group of 70 plus. Each week we share a Bible-based challenge or testimony and acknowledge special occasions. We do all sorts of crafts, cardmaking, fabric, embroidery, knitting, toys, and quilts.
Many items are made for our "Kapiti Boxes of Love". These are Christmas Gift bags or boxes for children supported by Birthright, Foster Hope or in response to personal requests. This year each of our 50 ladies took a new school bag home to fill with new school supplies, sports equipment, beach towels, sweet treats, toys and suitable crafted items throughout the year.
However, our plans suddenly changed when we were confronted with the images of the East Coast/Hawke's Bay floods. We decided to ask our church family and community friends to urgently fill the backpacks for a chosen gender and age group and have them delivered to displaced children.
The support and donations were overwhelming! On the 23rd of February, we filled 147 "Kapiti Schoolbags of Love", all brand new bags and contents. Thankfully we secured a local van and willing driver, who delivered to pastors Vicky and Gareth at Napier Christian Fellowship.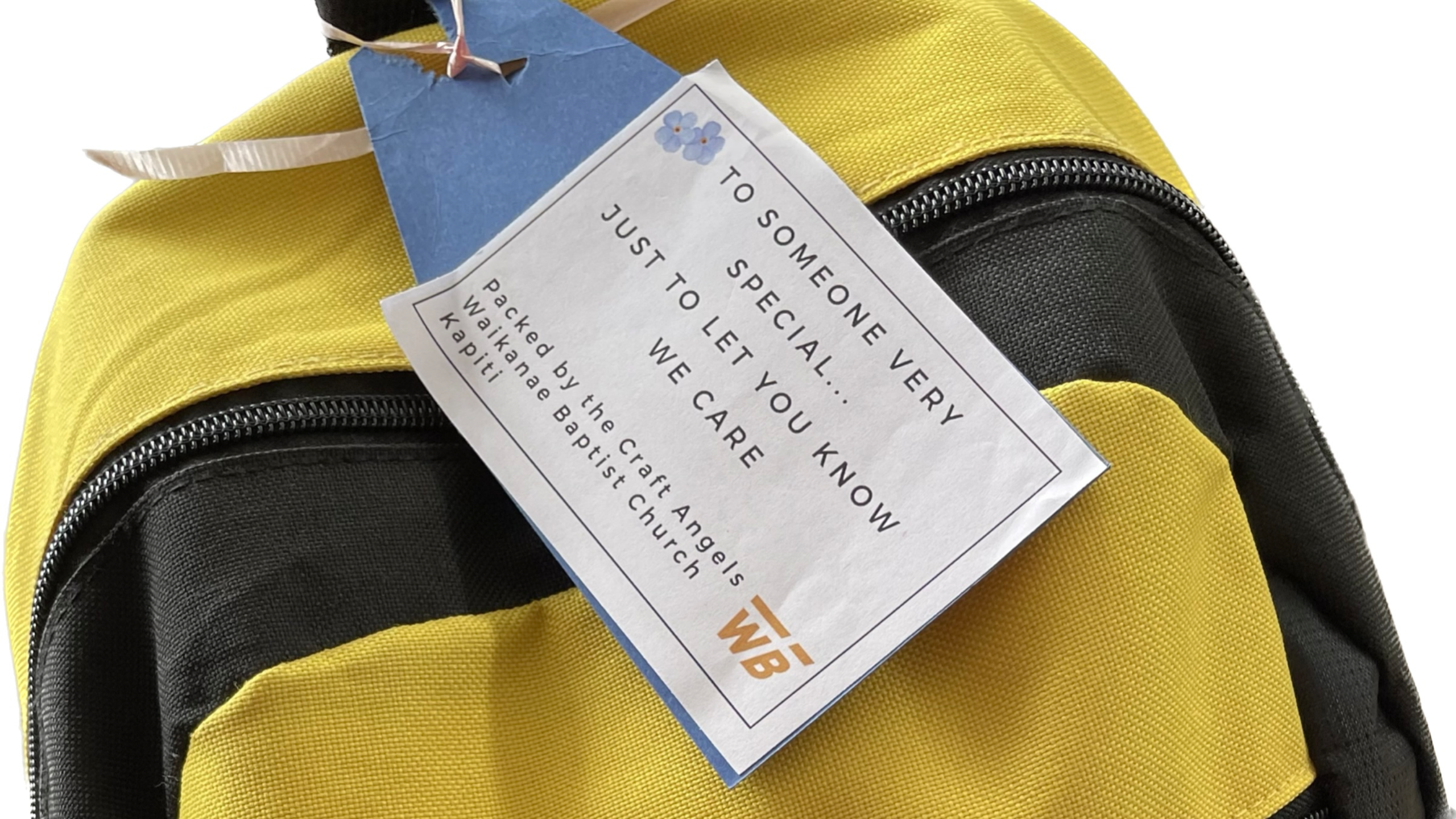 The following is a letter of response:
Hi Gloria
Please pass on my enormous gratitude to your church and the group of ladies that put together those bags.They are absolutely incredible! I was so impressed with them, and am super excited to get them into the hands of the children.
...we added in a flyer mentioning your church's name but also our local church details to offer any additional support or care that is needed.
Such a tragic event has hit this city, but believing for opportunities where our God can turn it around for good, with the ultimate goal of salvation in families!
- you have made a difference. Thank you!
Gareth & Vicky Roberts
(Lead pastors - Napier Christian Fellowship)
Photos: Supplied by Gloria Hakkens