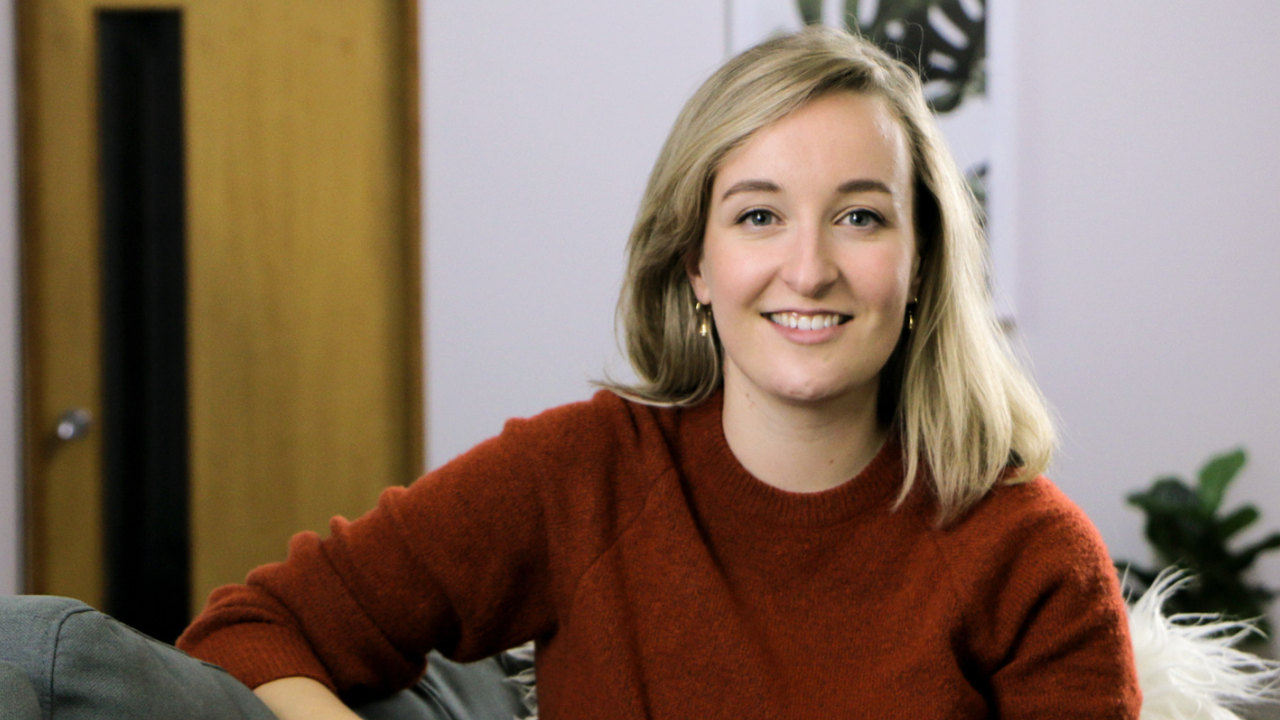 Elesha Gordon attends Hills Church (Hillsborough Baptist). A former journalist, Elesha now manages Media Chaplaincy New Zealand, an organisation that supports people working in mainstream media. This is her story.
Tell us a bit about your journalism background
My career has been focused predominantly in print journalism. My first job was as a junior reporter at the New Zealand Herald. It was a big gig straight out of university and I definitely felt thrown into the deep end. I was then offered a job at the Sunday Star Times and later moved into Stuff's Auckland newsroom, reporting on Police and emergency services.
What challenges have you faced as a Christian working in mainstream media?
Our media personnel work under the constant glare of public scrutiny, while—like all of us—juggling the complexities of their personal lives. A key challenge for Christians is ultimately feeling isolated in all of it. It can be difficult feeling like the only one in a newsroom who has a faith while also balancing the challenge of trying to report accurately and fairly from a Christian world view. Some of the hardest stories I have written have been when I have had to report on Christians or the church.
Beyond this, when it comes to news there is a lot of negativity to digest each day. I was tasked with listening to a police scanner for eight hours a day. It soon wore me down listening to reports of family violence and car accidents while still waiting for something 'big' to happen. It was hard to process this when my friends and family couldn't envisage the situations I was in.
Is there anyone out there supporting Christians working in media?
Yes! I recently left Stuff to work with the Christian Broadcasting Association (CBA) whose mission is to share the heart of the Christian faith in mainstream media. We run an organisation called Salt, which is a network for Christians working in mainstream media. As I found, Christians can find the media isolating, so we aim to support, encourage and inspire these influential people to remain faithful in their places of work. Sometimes simply recognising a workmate at a Salt event can go a long way in encouraging a Christian to stay working in the media.
Can you tell us a bit more about your new role?
I manage Media Chaplaincy New Zealand, which was founded to offer chaplaincy support to anyone within New Zealand's media. Our team includes Rev Frank Ritchie and Petra Bagust, and works to establish relationships with New Zealand's media personnel.
The concept of media chaplaincy really took off following last year's Christchurch mosque shootings. Frank was the sole chaplain at the time, and flew down to the scene to support journalists who were working on the front lines. Many of the journalists had thrown themselves into danger, yet, in all of it, maintained their professionalism while also extending care to those who were suffering unimaginable losses. It was a huge privilege to walk alongside these journalists and really highlighted the need for chaplains in the industry.
In my short time with Media Chaplaincy, it has been incredible to see opportunities opening simply because a few Christians were willing to support and encourage our media. From praying with top media executives, to being interviewed by most media outlets during lockdown. We also hear many stories of how a conversation with a chaplain has changed the way a journalist has approached a story about the Christian faith.
Tell us about Media Prayer Day
The mass media helps to shape the dominant ideas and values of our culture and it's easy to criticise, yet how often do we stop and pray? Media Prayer Day was established as a reminder to pray for our media. With more than 700 churches taking part, our message to Christians and churches is: please see the media as people, and please pray for those people. The event is held every two years, with the most recent being in July 2020. Please join with us in 2022!