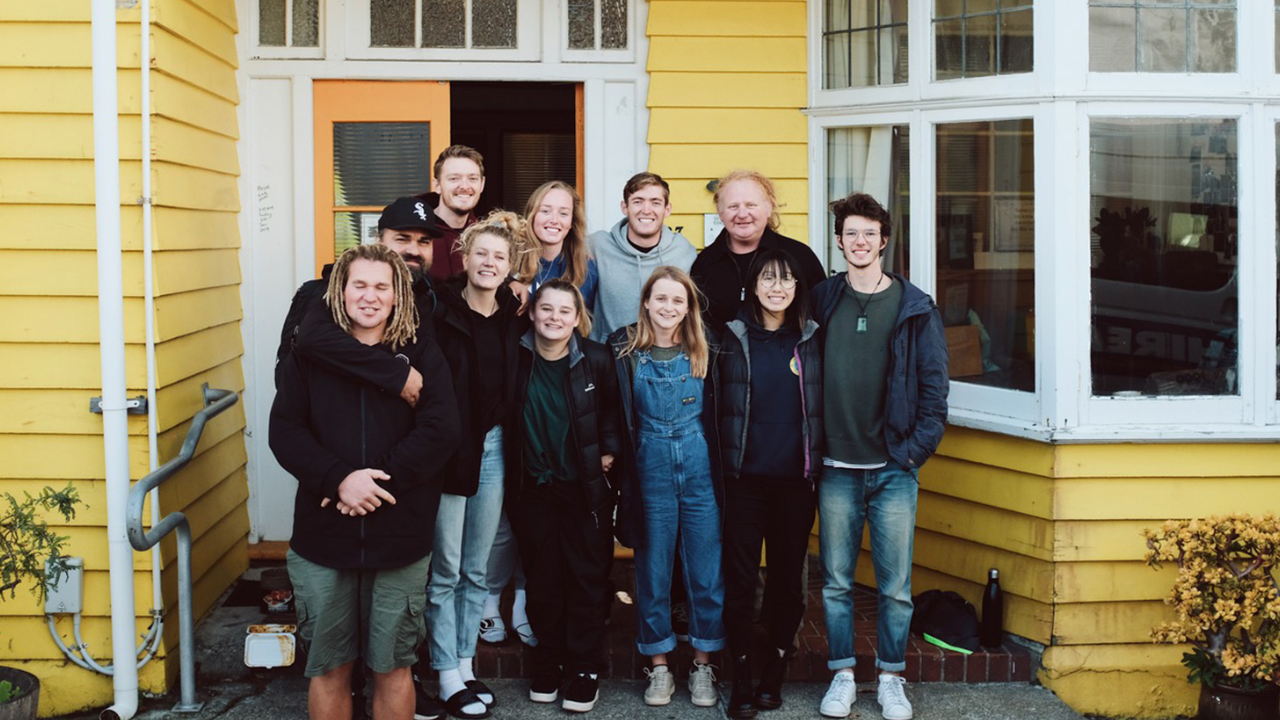 During the July 2019 semester break, nine students from Carey Baptist College, along with an extra friend, toured with Dave Tims of Urban Neighbours of Hope on a week-long mission van crawl.
The trip was made possible with the input of the Northern Baptist Association and was intended to show the students examples of mission 'on the margins'. They visited around 10 groups, from youth workers to missional communities and monasteries, mainly in the Whanganui-Wellington region.
"There's a whole lot of really good stuff that is happening but it is not known about because it is not central in terms of church," says Dave. "However, it's central in terms of neighbourhood, community and justice. The groups we visited were quite different but they all carried the same DNA—hospitality, rhythms of prayer, creating spaces for belonging, and a focus on those on the margins."
Carey student Helen Erceg agrees that, among the various speakers the group listened to throughout the mission van crawl trip, prayer was a standout central theme.
"Many we listened to would describe one of the most important reasons for having rhythms of daily prayer was not so much for when it was easy to pray but for times when it was hard. And when it gets hard, prayer together becomes their centering rock," she says.
"Another thing that stood out to me as we listened and drunk a lot of tea was how everyone we met on the trip said they didn't feel they had given up that much to live in such a way. To me it looked like they had sacrificed a lot, but what they offered to us in their generous hospitality only showed that they truly have so much, and so much more to give."
You can watch a video clip about the trip here:
https://youtu.be/lswYOJONuZs