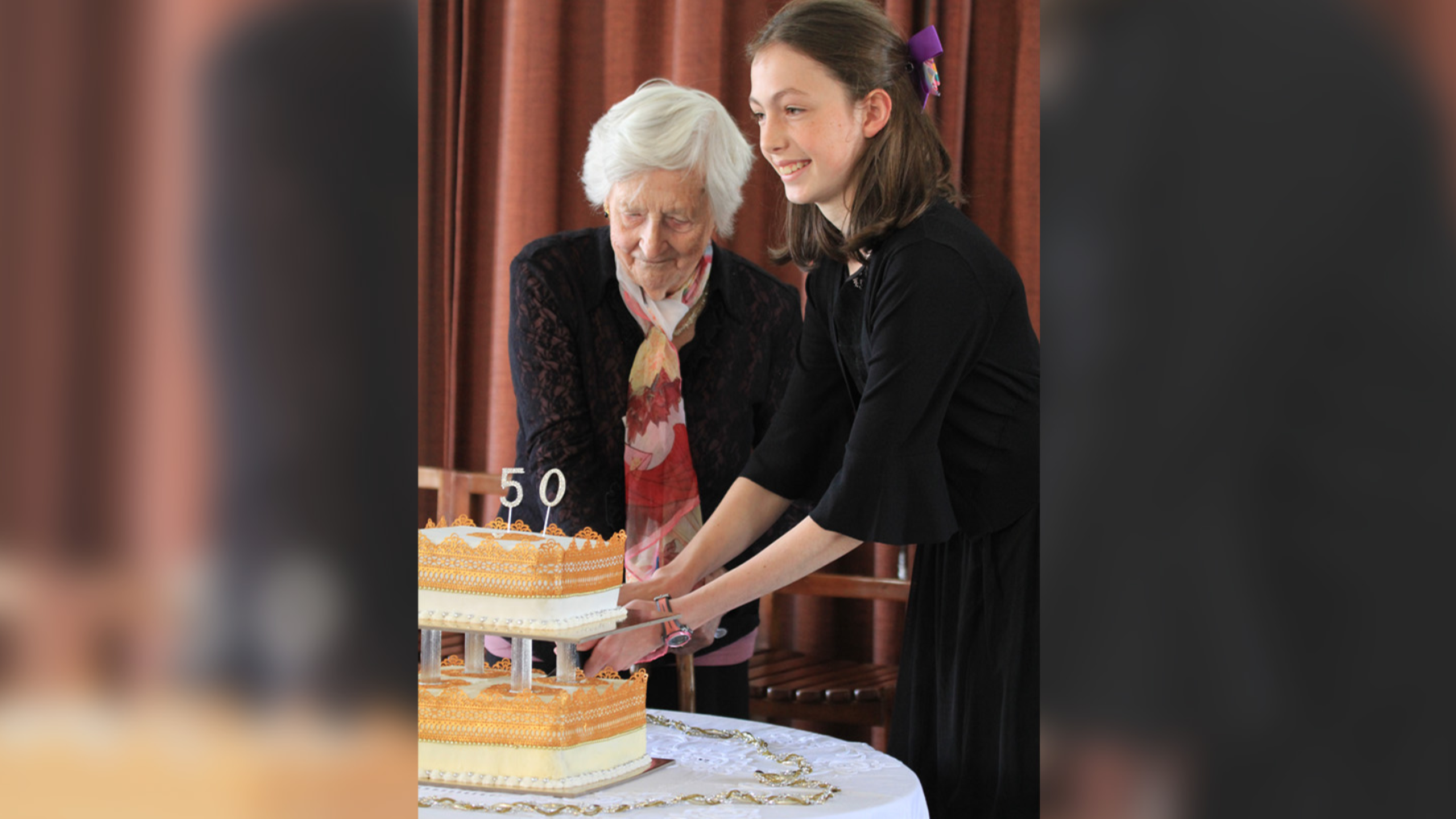 On the weekend of 18th and 19th August 2018 we celebrated the 50th anniversary of the establishment of Newlands Baptist Church in north Wellington. We wanted to celebrate the milestone and also to honour the founding members who worked hard to establish the church and set it on a good foundation in 1968.
On Saturday afternoon a panel of pastors, past and present—Jim Skett, Dennis Long, Glenn Edmonds, Andrew Riordan and Chris Finlay—shared memories of the church and community. Founding members Eileen Blackburn and Gordon McPherson also recalled the early days. Later Eileen cut a 50th anniversary cake, along with 12-year-old Molly Fraser, representing both the earliest days of Newlands Baptist, and its future.
Chris Lam Sam was MC at the dinner. Chris was a past member of the youth group and is a grandson of one our founding members, Laurie Martin. The evening included a video clip of the 40th anniversary, a quiz and lots of catching up with old friends.
Jim Skett (pastor in the 1970s) preached at the Sunday service. We then shared lunch before saying our farewells. It was a weekend to remember: a time to look back and celebrate, and a time to look forward to the next years of worship and service.
For Newlands Baptist it is indeed a season of milestones and new beginnings. Having marked the passage of 50 years, we are now getting ready to welcome a new senior pastor and see where God will guide us as we enter a new time in our church life.
Story: Phil McQueen