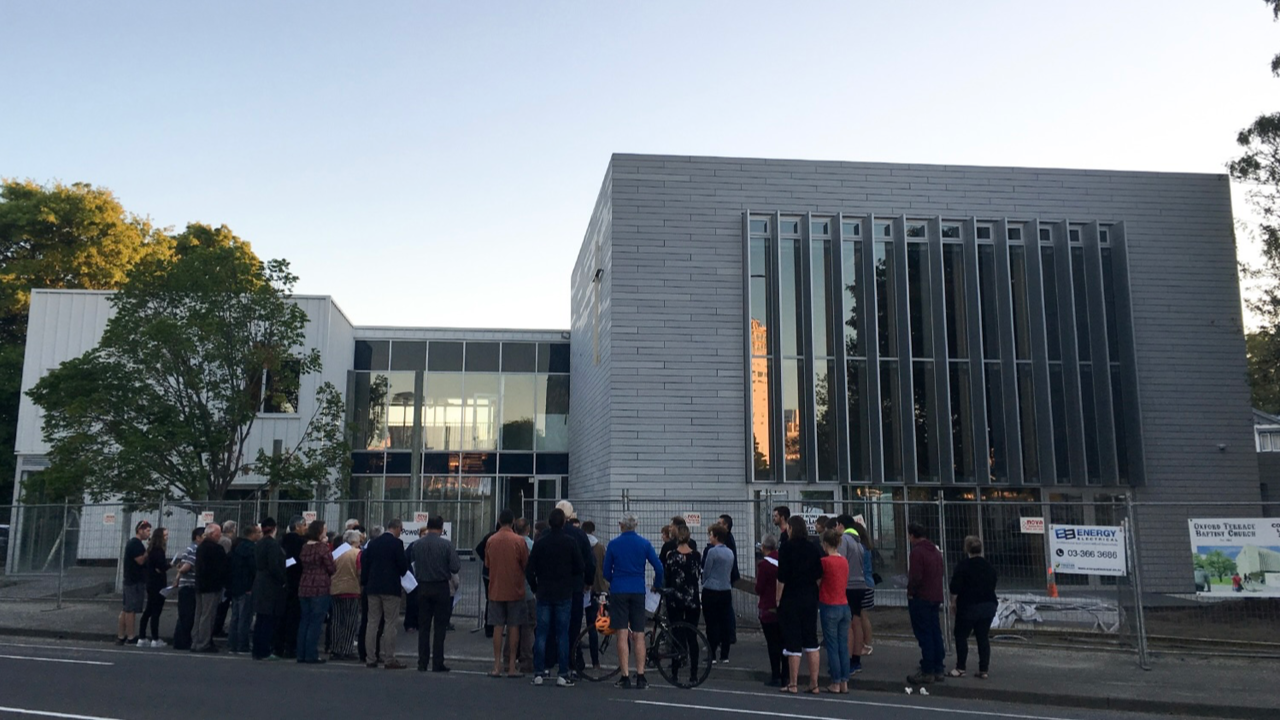 On Christmas Eve 2017, Oxford Terrace Baptist Church (OTBC) held its first worship services in their new facilities. The rebuild took about 13 months, after three years' work on the design with architect Dr Andrew Barrie of Auckland. Insurance money, fundraising and a mortgage have financed it.
After the earthquakes of 2010-2011, which destroyed numerous heritage church buildings in central Christchurch and caused mayhem across the region, the church was faced with plenty of challenges. What was the purpose of Oxford Terrace? What was God doing in the centre of Christchurch that OTBC might join in on? As the city recovered, what might be different to before?
Slowly, some ideas started to rise to the surface. Maybe the church could rebuild, in a style that the architect eventually described as a 'modern-day-monastery'. This was his reaction to the brief, which asked for a versatile facility where people "work, worship and live, all on the same patch."
The new build is different to the old imposing 1881 building, but has managed to retain some items from the past. Salvaged earthquake-scarred columns from the old building stand at the entrance, giving a sense of walking 'through history'. The pipe organ has been restored and enhanced with digital additions, making it one of the best of its kind in the country. The baptismal area will include an artistic reflection on Hebrews 12:1, linking the 'cloud of witnesses' with the whakapapa of the church. Office space has been included, leased to like-minded charitable organisations. Stage two will commence mid‑2018—a development of up to 15 apartments, with mixed uses in mind.
A special dawn blessing of the new buildings was led by Manatū Iriiri Māori in late November 2017. A full weekend of opening events is planned for 23-25 February 2018, seven years and a day since the major earthquake of 22 February 2011.
Senior Pastor Chris Chamberlain says, "It's taken seven years to rebuild. It's not all been fun but many people in the church, when asked, end up saying that God is good and that we have learnt a lot about being 'the church' in this local context, especially when there are no buildings. It's been good for us."
Story: Chris Chamberlain, Senior Pastor, Oxford Terrace Baptist Church
Scripture: Unless otherwise specified, Scripture quotations are from New Revised Standard Version Bible, copyright © 1989 National Council of the Churches of Christ in the United States of America. Used by permission. All rights reserved.