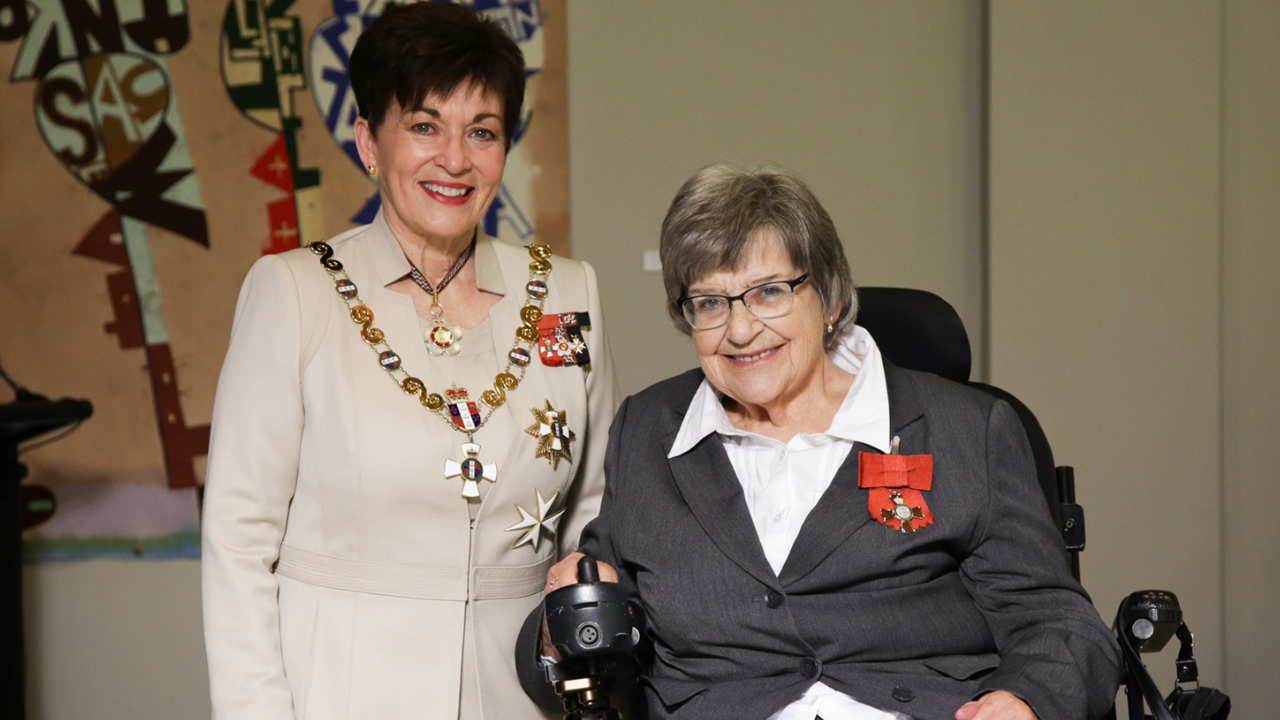 Pauline Stansfield received an MNZM (Member of the New Zealand Order of Merit) award at an investiture ceremony on 21st July 2020, for her services to people with disabilities.
Pauline, who was born on the North Shore in Auckland and who currently attends Northcote Baptist Church, was paralysed in a minivan accident while on holiday in Russia in 1969.
"I planned to be in Russia for two to three days but I ended up there for two months, in hospital," says Pauline. At the time of her accident, Pauline was on leave from her job as a nurse tutor at Royal Free Hospital in London. After a long recuperation, and now in a wheelchair, she returned to tutoring there for a further year.
Back in New Zealand, Pauline continued teaching nursing, both in Auckland and later in Wellington. When she moved back to Auckland some ten years later, she became a piano teacher. She also became a JP, serving her community in this way for about 30 years. In 2018 she published a book about her accident and recuperation, called Russia Changed My Life.
Her MNZM award recognises her involvement with organisations such as the Otara Spinal Unit, Elevate and the Disabled Persons' Assembly, in everything from governance, administration, mentoring newly paralysed people, and acting as nurse at one of Elevate's annual national camps.
Read an interview of Pauline Stansfield with the Devonport Flagstaff newspaper.