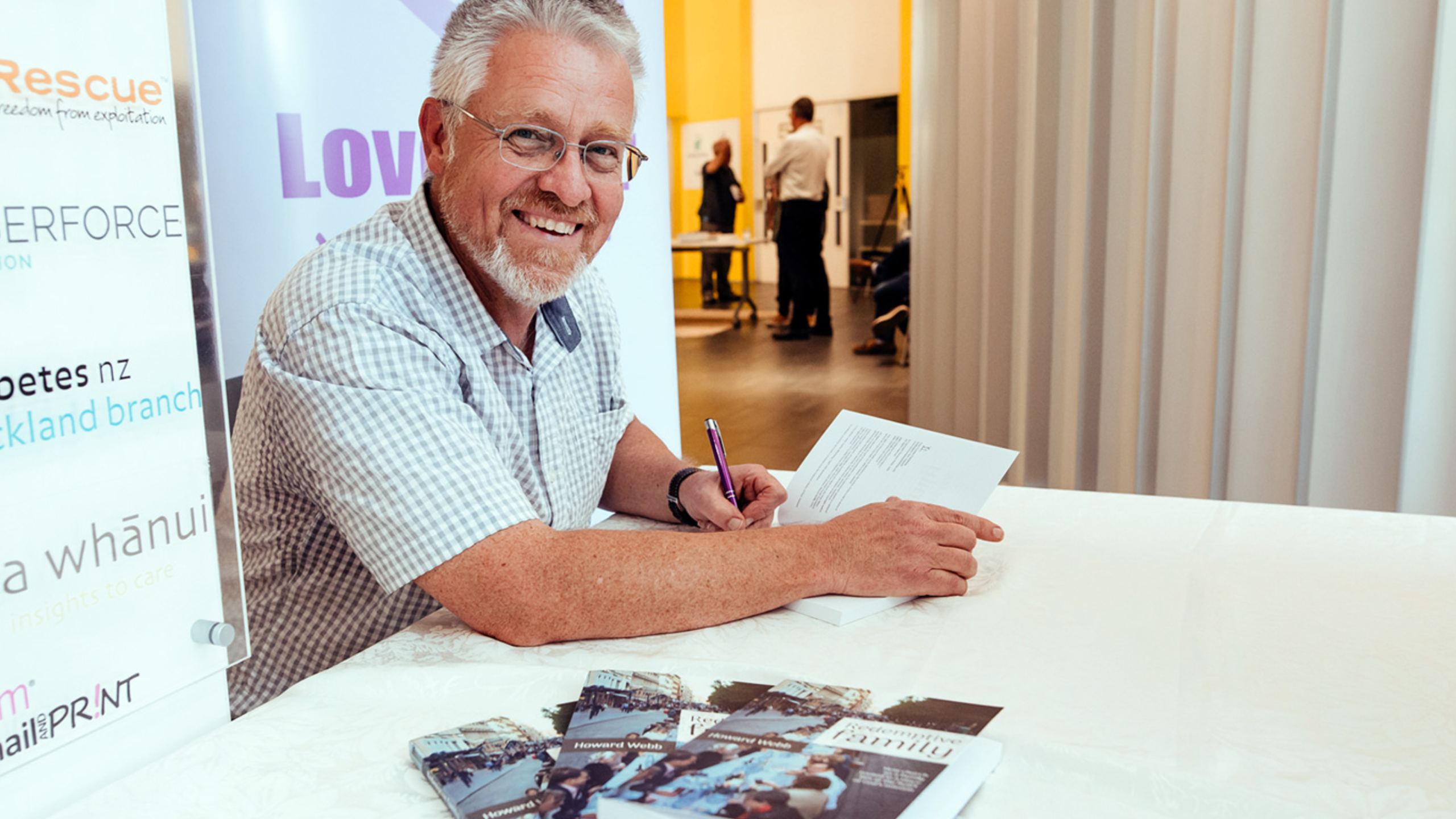 Howard Webb, founder of the ministry Love Your Neighbour and co-leader of church@onetwosix, a Baptist church plant in Pt Chevalier, recently launched his first book, Redemptive Family.
Asked what motivated him to write it, Howard says he and his wife Lynette have faithfully served the church all their lives but have felt a disconnect.
"If the church exists to make disciples, on mission with God to bring all things under the lordship of Christ, does what we do on Sunday mornings get the job done? It is this toughest of questions that I grapple with in this book. I try and show how we can use Sunday as a springboard for a lifestyle of mission for everyone," says Howard.
He adds he wrote the book not to 'stick it to the establishment', but out of pastoral concern and love for the church.
"I traverse some pretty big ideas and could not possibly do full justice to them. But I trust it will be a conversation-starter, and I look forward to iron sharpening iron as we all seek to gain focus and clarity on the place of God's church in the world."
He draws attention to the cover of Redemptive Family, which depicts a real event that happened in Helsinki. A line of banquet tables runs down the main street, as far as the eye can see, with happy people gathered to eat and drink.
"For me it is a glimpse of what God's shalom might look like when all things are brought under the lordship of Christ. Everything in balance and right relationship: God, people, creation. For me this sums up God's mission in the world, and the mission of his church."
For more info about the book visit loveyourneighbour.nz.