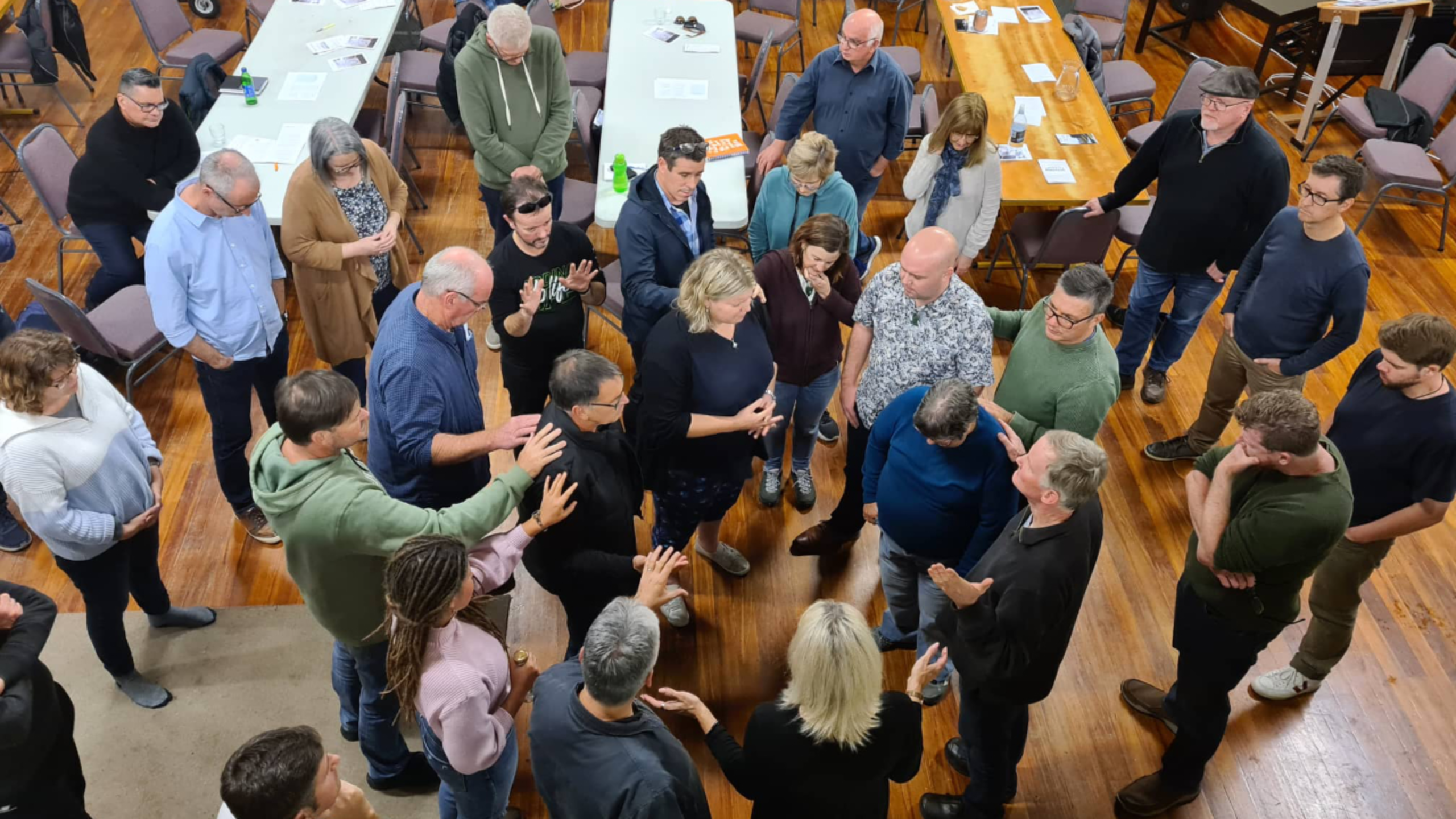 Julie Chamberlain shares some highlights from the Regional Hui held at Glenroy Lodge Baptist Camp, Canterbury 25-26 May 2022.
I'm a big fan of Regional Hui. One of the dynamics I enjoy is the National:Local team ratio. At the Canterbury Westland Baptist Association (CWBA) Regional Hui last week, conversations and collaborations were really energised by the synergy that was felt between those who have a national role and support those of us with a local role towards Gospel renewal.
Over two days, national and local leaders teamed up to present on topics such as vision, associating and mission, developing leadership, and resourcing, and to lead us in bicultural devotions. Their approach highlighted reciprocity as a value and necessity for Gospel renewal, such as Jeremiah outlined in ch. 29 v 5-7:
5 "Build houses and settle down; plant gardens and eat what they produce. 6 Marry and have sons and daughters; find wives for your sons and give your daughters in marriage, so that they too may have sons and daughters. Increase in number there; do not decrease. 7 Also, seek the peace and prosperity of the city to which I have carried you into exile. Pray to the Lord for it, because if it prospers, you too will prosper."
Reciprocity was echoed as we welcomed friends from the Top of the South among us whilst acknowledging that we whakapapa to Nelson Baptist Church, and as we heard the motivations and aspirations of our regional staff who serve the work of our churches.
As we concluded with poroporoaki, the words "Renew together" captured my reflection on our time. Though the phrase is the new name for Tranzsend's annual Prayer & Self Denial, it captures a movement of brothers and sisters who value watching out for one another as we seek to be and to grow disciples of Jesus Christ.
The karakia, waiata, words, tears, kai and laughter that we shared renewed us as, together, we were sent out to serve Baptist faith communities in our region and land.
Julie Chamberlain is a 3rd year Pastoral Leadership student at Carey Baptist College, lives in Ōtautahi Christchurch, and is part of Oxford Terrace Baptist Church where she loves to share food and the love of Jesus.