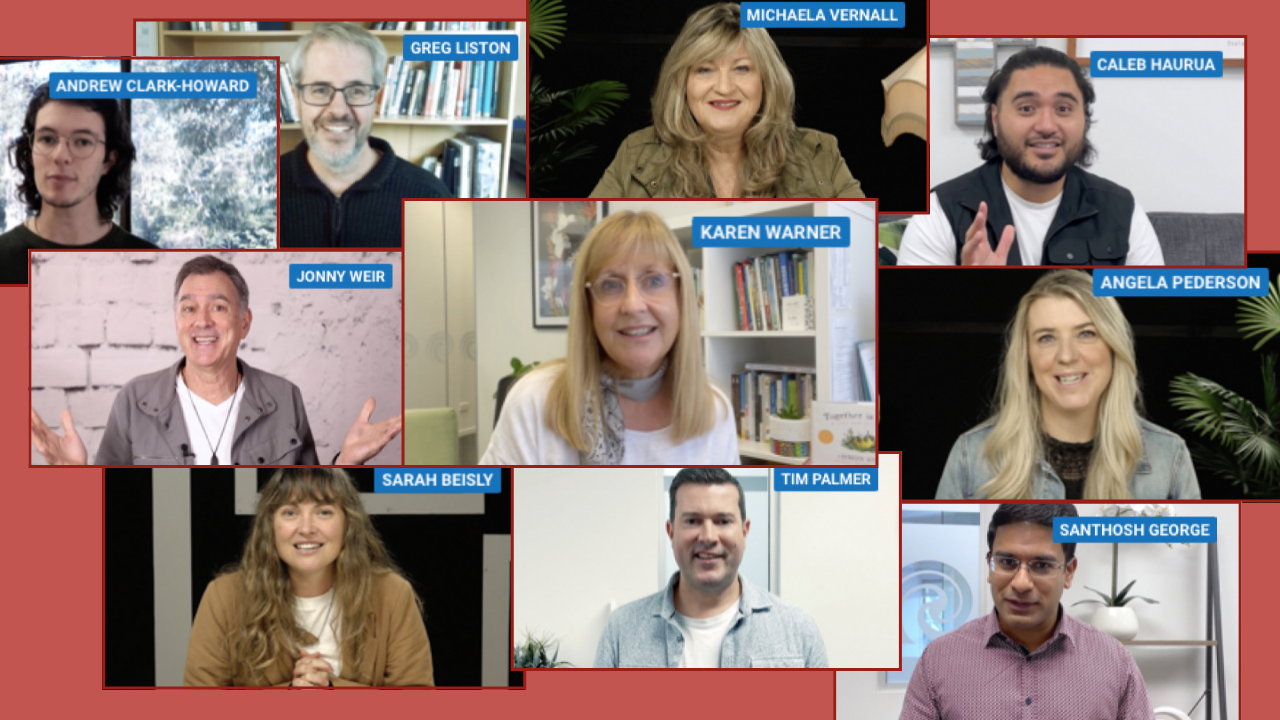 An update from our Leadership Co-ordination Director, Karen Warner, for 2022.
Within the Baptist Union of New Zealand we have some excellent leadership training and development resources—a focus on growing our leaders is in our DNA. My role in this is to have a big-picture oversight of all our leadership areas, with an eye to co-ordinate the various things we have going on as a movement in this space.
I work with our National Leader, Charles Hewlett, alongside our Regional Leaders, to ensure excellence in the way that we prepare, select, sustain, develop, and farewell pastors and leaders within our churches and faith communities. These leadership phases have input from a number of highly skilled and experienced leaders in our various training departments and wider networks, including Carey's Ministry Training Programme, and the Centre for Lifelong Learning. This networking, planning, and much one-on-one time with leaders and our leaders- in-the-making is an energising use of my time. It also helps me to gain a current understanding of the leadership needs across our collective of faith communities so that I can help shape the training and resourcing we offer.
This past year has seen the completion of a massive process that we invited our entire team of 40,000 Baptists into: the review of our Baptist Leaders' Registration process. It had been a decade since this 25 year-old framework had been reviewed and after 18 months of work and consultation, in August our Assembly Council presented the new-look Baptist Registration. The purpose of Baptist Registration, is simple: to ensure that those who minister in, or on behalf of the Baptist Union of New Zealand do so in response to the call of the Holy Spirit and actively seek to maintain their:
own holistic well-being
personal, relational and professional integrity and accountability
ongoing growth and learning
organisational safety
and ongoing connection with the wider Baptist movement/whānau
Thank you to the many people who participated in the review of this often behind-the-scenes benefit of being Baptist in Aotearoa New Zealand.
A new resource was launched called the Leadership Hub (leadership. baptist.nz). This is a live resource that will grow and morph over timeresponding to need. It is specifically designed for pastors and leaders (stipended or volunteer), as well as local church Elders and governing boards: for example, check out the Resources and Training page within the Elders' section, currently with 13 sections of resources and tools.
In October the Leadership Hub launched the Robust Leadership Training course: leadership.baptist. nz/series/robust-leadership-training This covers ten areas that we believe are the markers of a robust leader. Each module is facilitated by a different Baptist leader and can be used by anyone in leadership in a church, faith community, or associated entity.
On a personal note, my year ended up looking very different to what I expected, with the need for open heart surgery in July. Praise God for highly qualified, experienced (and registered!) medical practitioners who have now seen more of my heart than anyone else!
This update is from the 2022 Annual Report of the Baptist Churches of New Zealand, which you can view here.