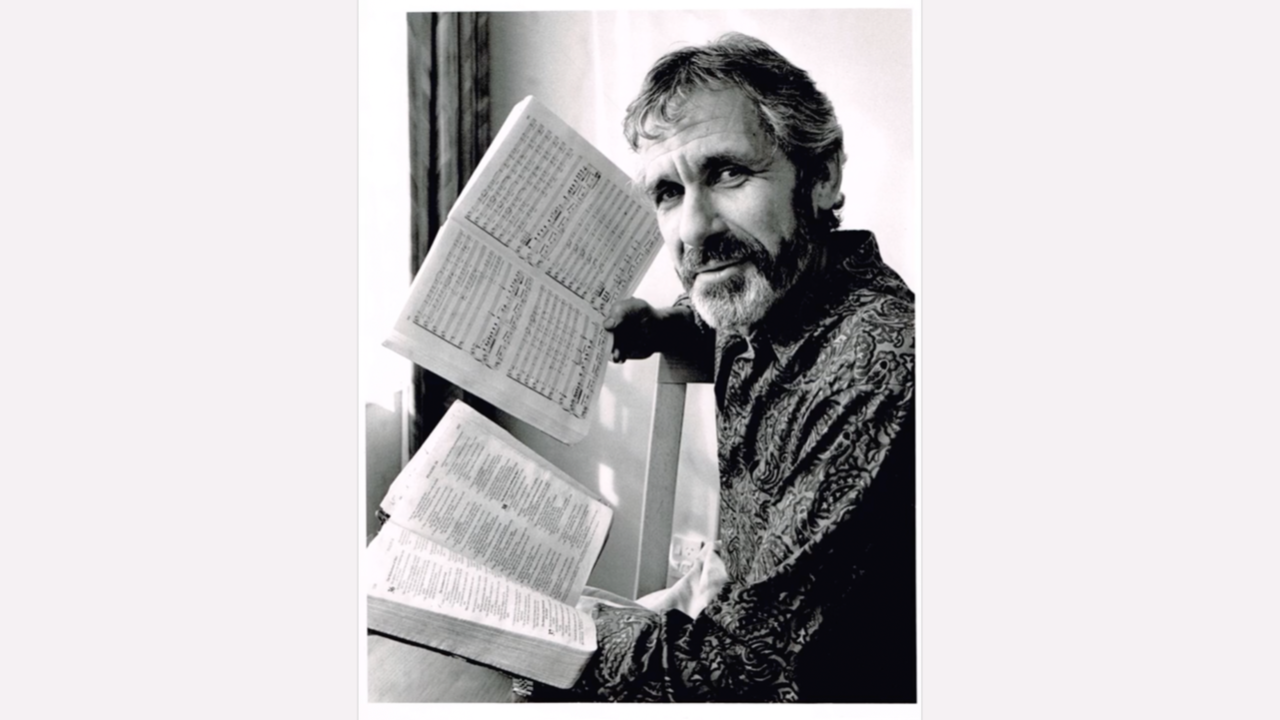 Alan Jamieson is the Director of Arotahi (NZBMS) and once co-pastored with Rodney Macann. On behalf of the Baptist Churches of New Zealand, Alan gave a tribute at Rodney's funeral service on 30 January 2023 in Wellington. This is a transcript of that tribute.
Lorna, Rachel, Katharine, Stuart and Robert, I bring Charles Hewlett, our present Baptist Leader's care, prayers, and love for you. As all of us here present, we hope that our words, presence, and prayers will support you and hold you in this time.
Kia ora. I met Rodney in 1997. He came to talk to me about a job at Wellington Central Baptist Church, where he was the Senior Pastor. I immediately thought I liked this man, and I respected this man. Twenty-five years later, my appreciation and respect are only growing. In that conversation, he asked me, what sort of music do you like? I said Joey Cocker, Eric Clapton, Leonard Cohen. He didn't seem to know them, so I said do you like music? I mentioned that because Rodney obviously was a global-class, world-class singer. But he was more than that. He was always bio-vocational and had that rare extraordinary ability to be world-class in both.
Rodney started pastoring by training at Spurgeon's College in London for three years alongside his music career. In 1990 he came to Wellington with Lorna and the family and became Pastor at Wellington Central Baptist Church for 16 years through to 2006. All through that time, he was a pastor and musician. But he was more than that. He took on the job of the Wellington Baptist Regional Consultant from 2003 to 2013. He was in charge of the whole region as well as the church, as well as singing. Then in 2005, he was our National President. So he cut the cakes and the ribbons and did all that presidential stuff – probably ate the cakes. Then he became our Baptist National Leader from 2007 to 2011. He did it all.
Rodney was world-class as a pastor and a pastoral leader. What I mean by world-class, I mean he cared for people. He was a genuine pastor who saw those who were at the bottom, in need and struggling, and moved towards them with care and compassion. He moved easily among many different groups and sectors of society. He was a leader. I spoke to various people last week about Rodney's leadership. One of the people, Jill, who worked with him in the Baptist office, said, "he was the man of the day, totally right for the job, the right person, exactly who the union needed at the time".
He was a spiritual giant in my eyes. So calm and capable, so caring. I have great respect for him. He was very wise and a very Godly man.
So he cared, but he also had foresight. In Rodney's time leading at Wellington Central Baptist Church, he was in charge of leading the church's redevelopment. He had the foresight to buy a car park seven or eight storeys high in the middle of Wellington city and then to build a group of flats on top of that car park.
Not only did he have foresight, but he also had courage. I remember once there was a doctor in the city here who cared for people living rough. Rodney had the idea that it would be good to buy a house and set up a clinic for this person. And so, with four other people, he bought a house. Then he went to the church meeting and said, well, maybe the church would like to buy the house off the people who had purchased it (in the hope that the church would buy it), and they agreed. They did up the house so that it would be as beautiful a clinic as any in Karori, Remuera, Cashmere, or anywhere else, and it still continues today.
Rodney had courage in another setting, maybe much more than I would ever have. At Wellington Central Baptist Church, there were organ pipes at the front of the church. The church organ had been replaced by an electric one many years ago, but the pipes remained. Rodney, with great foresight, saw that the church could use the space to create a couple of meeting rooms. So seeing with foresight and vision that forgiveness was easier to receive than permission, he decided that four of us would go early one Saturday morning and gut the pipes. We'd empty the area behind where the pipe organ was and dump the lot before anyone found out. The other accomplices are here today – they can verify it. Rodney stood up the next Sunday morning with a great gaping hole behind him and said, some of you might notice that the pipes have gone. We want to start creating some meeting rooms and greater spaces for the church, so we thought we'd get underway. I know the pipes are really important to some of you, so we've kept a few small ones so you can take one home as a memento. Courageous leadership. More courage than I think I would have.
Rodney and I met for coffee last November, and like always, the conversation was about many things. One thing was his enjoyment of his time in different leadership roles in the Baptist movement and how much he valued that time. He valued the contribution he could bring but also what he gained from that time. The other thing he talked about was family. Always family. He was immensely proud of his kids and the different journeys they've gone on. In his bigness and generosity, he never judged them. He just said I'm learning from my kids. The other thing that stood out in that conversation was his bigness towards me. See, technically, he was my boss for three years, then he gave me the reigns, and I was his boss for six years. I don't know anyone else who could do that as well as he did, with great generosity and great bigness of heart.
We talked about a book, and we talked about writing, about what happens in a church that no one could ever believe, and the funny stories that will never get written. We decided it couldn't get written for a few more decades yet. But Rodney would have had a few entries in that book. It's been mentioned here today about him playing in John the Baptist. Rodney decided one day that it would be a good idea for the children's talk, to bring in the head they'd made of his head and show the kids, to the horror of one pre-schooler who ran off terrified.
Rodney came back from summer holiday one day, and he said he had booked the campsite, but he hadn't taken too much notice where it had said "clothes optional". He'd taken a teenage family member with him who wasn't keen to go to the tennis court.
See, Rodney was really human, he was down to earth and he was willing to take a joke on himself. And he was the same in his faith. I read an article last week about how he described the decision to move away from the opera in Europe to Wellington Central Baptist Church. He said: "it just seemed like the right thing to do, and in my Christian faith, if something seems like the right thing to do, well you should follow it." That's who he was.
One story to finish. When Rodney came from the UK to New Zealand, he wasn't sure how you do funerals in New Zealand so he asked one of the staff members, who was there then, and it wasn't me. The person said in New Zealand, at the end of the funeral, you lead the family down to the crematorium, where all the action happens. So Rodney did it. He led the family down the tunnel to where the crematorium was, to the horror of the crematorium staff, who quickly ushered the family out a side exit. He told that story. You may think that's not a great story to tell here. I tell it for two reasons. One, I spoke with the sister of the man who had died there. Thirty-four years later, do you know what stood out to her? Not that they were led down to the crematorium, but Rodney's tremendous care, his love and his compassion.
The other reason I mention this story is that Rodney wasn't scared of dying. He knew where he was going. He lived a good life, a full life. But he knew this life was mortal and perishable, and there was more to come. I remember him coming back from Waikanae one weekend and talking about how beautiful the beach was. How he sat at the family dinner and watched his adult kids talking, and how much he delighted in just watching them interact. He was angry that this life had to end, and then he said it must be so good in the next one.
Rodney knew the perishableness, the mortality of this life. But he held onto the hope of what is to come. He said as an opera singer or as a preacher, he was just the middle man who opened up and made available the score or the text. On podium or pulpit, through sermon or song, he wanted to be faithful to the composer and to open up what they intended. His life and words opened up his deep belief that this life is not all, that one day God will dwell with his people, and there will be no more grieving, no more pain, no more tears. God will say the old has passed and make everything new.
Image from Rodney Macann's funeral video recording which you can view here.