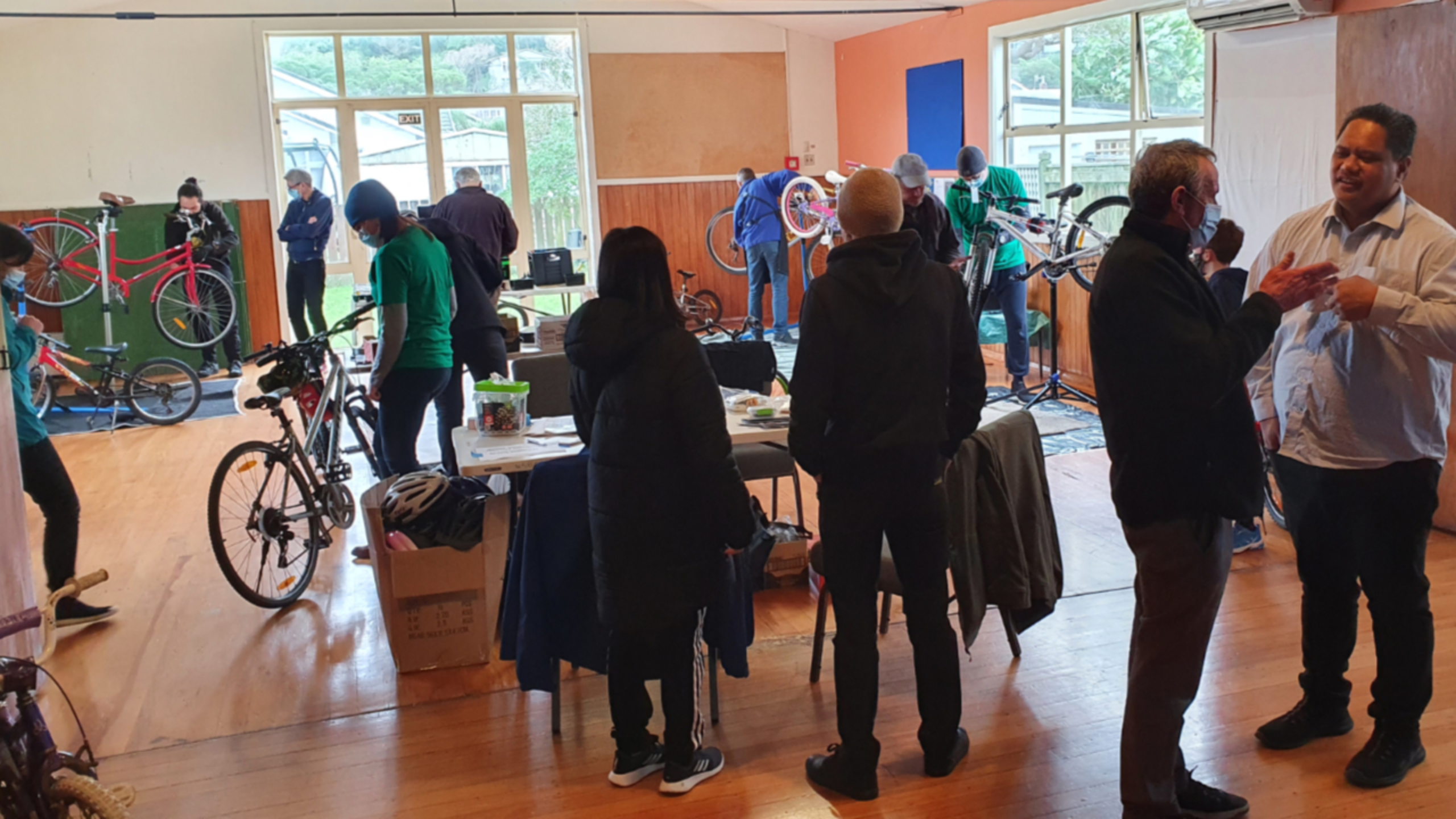 At Wellington South Baptist Church we've been imagining new ways to engage with our local community, to share something of God's amazing reconciling vision for the world. This past Sunday, we partnered with a local charity, EkeRua/ReBicycle, a charity "which 'upcycles' donated second-hand bikes into safe, practical commuter bikes to gift or loan to people who need them, starting with newly settled refugees in Wellington."
Together we hosted a 'Free Bike Fix Up/Repair/Swap' event. After a shorter 'normal' service on the Sunday morning, we transitioned into a space of welcome for whoever was going to attend, including the bike workshop, a morning tea spread, and a place for kids to hang out while their (or their parent's) bikes were getting fixed up!
Despite a stronger than typical Wellington gale, we had a great turn out and had at least 12 bikes donated, 14 bikes tuned up, and 8 people received a free bike! This was all thanks to 15 EkeRua/ReBicycle volunteers and the amazing community of Wellington South Baptist Church.
We don't know how God will use the space we created together, but are excited about the opportunity to connect with our neighbourhood in an area of shared passion. You can check out a quick 34 second video tour of the day here on our church Facebook page.
I'd love to hear what other churches are doing!
You can share your stories here on Baptist NZ – email [email protected]