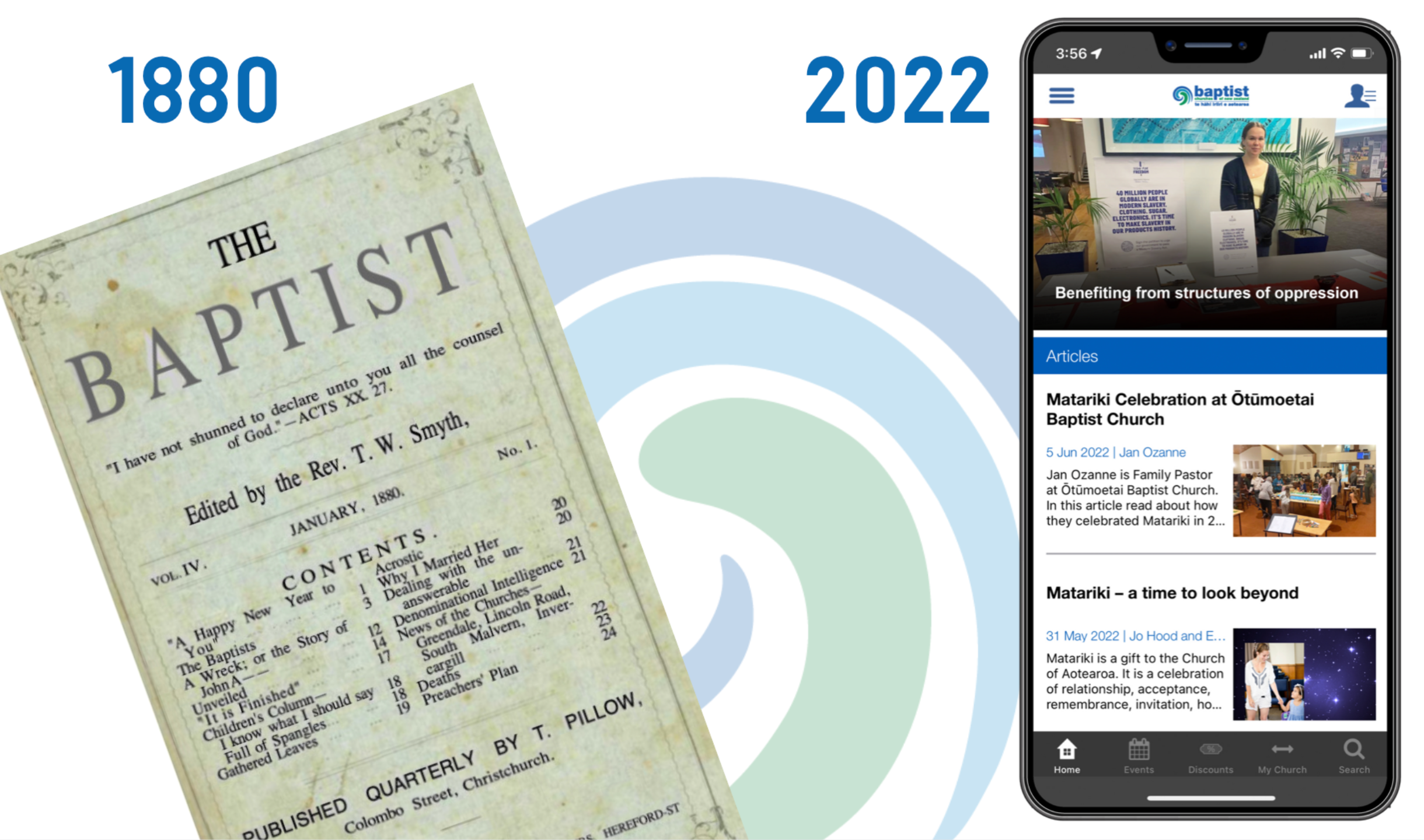 Have you heard about Baptist NZ's new app? It's a hub for churches across NZ to connect, encourage and resource one another through the sharing of stories, articles, podcasts and news throughout the week. The app replaces the printed Baptist magazine, creating more opportunities for our whānau throughout the country to access and take part in stories of gospel renewal in Aotearoa. This app begins a brand-new chapter in the 146-year history of New Zealand Baptists connecting.
There is so much creativity, knowledge and powerful testimony to be discovered in our Baptist 'tribe' of 40,000. In developing this app, we hope to grow our network of writers, storytellers, journalists, photographers and artists. The Baptist NZ app provides a platform for creatives to share their gifts to 'build each other up' and voice topics relevant to the church today. If you or someone in your church has skills in any of these areas and would love to use them to share our collective gospel renewal experience, please get in touch with our Comms Director, Mike Crudge.
Already some of our family have contributed inspiring articles and podcasts. Download the Baptist NZ app and discover them today:
For those who don't use devices, or prefer emails, or need to read from paper, there will also be a printable email every two months full of content from the app. People can sign up for this newsletter at baptist.nz and we will send this to churches to print out for those wanting hard copies of Baptist NZ content.
An app for your local church content
Christchurch company, EzyStream has developed our app as a companion to their existing EzyChurch app which several Baptist churches are using locally for newsletters, notifications, sermon recordings, events, etc. The Baptist NZ app can toggle between local church content and national content. We're in the process of arranging a very good deal for Baptist churches to use the EzyChurch app. In the meantime, you can learn about the app features for a local church on the EzyStream website.