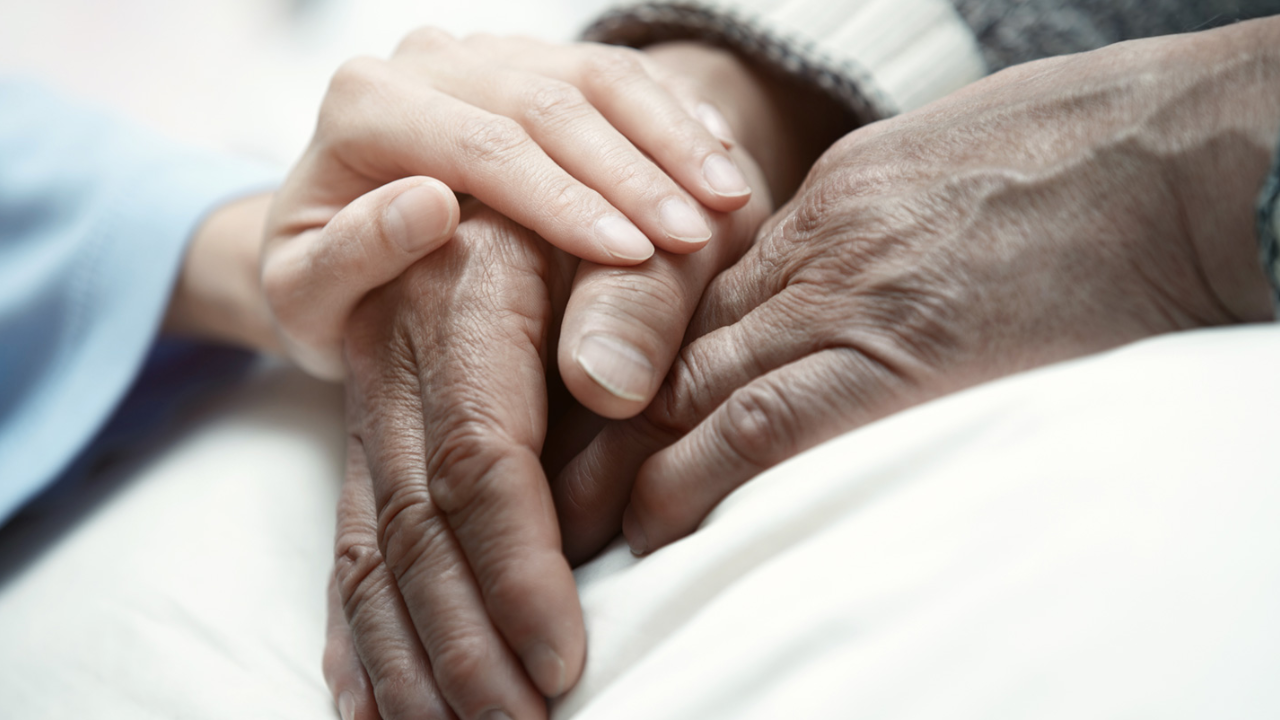 A hallmark of chaplaincy is trust and privilege—privilege to go from complete stranger to trusted confidante of another's story. In hospice ministry especially, those stories can be painful to hear, as people bring to speech their regrets, past experiences and guilt, as well as their hopes. Donna Denmead tells us about her role as a chaplain at Waipuna Hospice in Tauranga.
Suppressing my introversion, I introduce myself: "Hi, I'm Donna, one of the hospice chaplains." I am taking a step into the unknown—will I be received or rejected? Will the potential recipient of my care be sufficiently made at ease to begin a therapeutic relationship that is at the heart of chaplaincy?
Fourteen years into this ministry and I am still anxious about the first meetings, but few can tell. I have often thought that we are the best actors, those of us who speak in public or who enter into brave spaces with others.
Rapport, not rescue
Within the Baptist movement chaplains are recognised as those who minister outside the confines of the local church. Yet our missional work comes from being at home in a local church where we are nurtured, fed and challenged. Sometimes our work prevents us from being there on a Sunday, so being part of a life group is lifegiving and sustaining for me.
My work is hard at times. Due to confidentiality, few know of the conversations that challenge me and find me desperately searching for an appropriate response until I realise I am not there to fix or rescue the other, but to sit with them in the mystery and allow the Spirit to minister with or without me.
But not all the work is intense. Sometimes folk need respite from deep and meaningful conversations. That's when humour and sharing a light moment can be every bit as therapeutic as the profoundly serious.
Models of care in hospice chaplaincy
Most of my work is based in the community, visiting the homes of hospice patients under our care. These come via a referral system when another hospice healthcare professional, or the patient, or whānau themselves, identify a need for chaplaincy support. Tailoring each encounter to the presented need is important.
When I did my ministry training in the early 1980s, part of the definition of pastoral visiting included a Bible reading and prayer. Admittedly I was young and comfortable sticking to a formula, but I wonder whether the needs of those visited would have been much better served had I been taught a different model.
Sometimes I have slipped back into thinking that someone would want us to open the scriptures together, but a couple of retired pastors early in my hospice ministry taught me otherwise. One said he just wanted me to sit with him, which I did in silence, providing presence and companionship.
We have an inpatient unit at Waipuna Hospice, which is situated beside the Wairoa Awa, west of Tauranga. Patients come there to have their symptoms managed or to provide their carers with some respite, and others come to die. The model of care is holistic and the chaplains are part of the inter-disciplinary team where we bring the spiritual perspective to the discussions and care planning. Spiritual care is not the sole domain of the chaplain, as the expectation is that we all can provide it. However, chaplains provide the specialist service and leadership, which includes training and educating staff and volunteers.
I love this work and am thankful that God led me into it as it fits with who I am, the person I have become, along with personal struggles with anxiety, depression and low self-esteem. Without my story, I couldn't enter into another's story.
As Henri Nouwen said, "Compassion asks us to go where it hurts, to enter into the places of pain, to share in brokenness, fear, confusion, and anguish."1
Time to leave
The following encounter occurred 10 hours into COVID-19 alert level one and I share it as an example of the privilege of pastoral care in hospice work. (I have permission from the family involved to share it.)
Mary (not her real name) lay dressed in the hospital bed that seemed to occupy and dominate the small bedroom that was flooded with morning light, warm and bright. Her husband told me I would need to speak up, as she was hard of hearing. "Pull the chair up to wherever you want," he said. I did, close to the bed, aware that social distancing was a memory of yesterday and not needed today.
We talked. I listened mostly, only understanding a little of what Mary said, but enough to know there was something sitting there that needed to be moved. When she told me about this 'thing', her hand rested on her stomach. This thing that needed to go was felt in the pit of her stomach, reminding me that long before we talked of the heart as being the home of the soul, ancient literature housed it in the bowels.
It wasn't for me to know everything she said; it was for me to hold the space, to provide a brave space for her to talk, to verbalise what needed to be said. Mary wanted me to ask her questions, as she was ready to talk, ready to tell.
She wanted prayer, for herself and for those she didn't want to leave. Her eyes remained closed, and after a while of sitting in the silence, her face reddened and she turned her head away. I asked if I could touch her arm. She agreed. Then her hand moved to the side of her body seeking mine. I took it and for the first time in many weeks I allowed my touch to connect, to comfort, to hold and be held. It was a sacred moment as I watched and then closed my eyes to honour the mystery unfolding before me. When I opened them, I saw tears escaping the corners of her eyes.
Moments passed and then we heard footsteps and an enquiring voice, noticing the tears, commented on how peaceful she looked. Mary said it was the first time she had cried. The visitor left not wanting to interrupt. After more silence she said, "I'm ready now." I knew then it was time for me to leave.
Contributor: Donna Denmead
Donna and her husband Jeremy live in Welcome Bay, Tauranga, where Jeremy leads the team at Welcome Bay Baptist Church, which has been their home church for over 20 years. They have three grown children and three beautiful mokopuna. Donna is the president of the New Zealand Healthcare Chaplains' Association, which is the professional association and registration body for chaplains and chaplaincy assistants working within public and private healthcare settings in Aotearoa New Zealand.
---
Healthcare chaplaincy—does this sound like you?
Has anyone ever said to you "Thank you for listening" or "Thank you for being here with me" or "I feel like I can talk to you about anything"?
What's it like for you when people tell you their stories? Are you naturally curious and want to know more?
What has brought you comfort when you have experienced loss, grief, loneliness, health scares and dark times? What was most helpful in those times, and what was least helpful?
Are you ever drawn to the possibilities of partnering with the Holy Spirit to bring relief and comfort to those who suffer?
Are hospitals, aged care facilities and hospices places you willingly go to visit a friend or family member, or do you shy away from them?
Within our hospitals and healthcare settings, we are often looking for both trained and lay ministers and volunteers to join our teams and come alongside people who benefit from a compassionate presence and a listening ear. Those who minister in healthcare talk about it being a privilege, and deeply fulfilling and meaningful. However, it is not for the faint‑hearted but for the courageous and those willing to be stretched and greatly used by God. If you want to know more, send me an email as I'd love to hear how God is calling you and how you are discerning his call.
---
Reference:
Donald P McNeill, Douglas A Morrison and Henri J M Nouwen, Compassion: A Reflection on the Christian Life (Doubleday, 1982), 3.