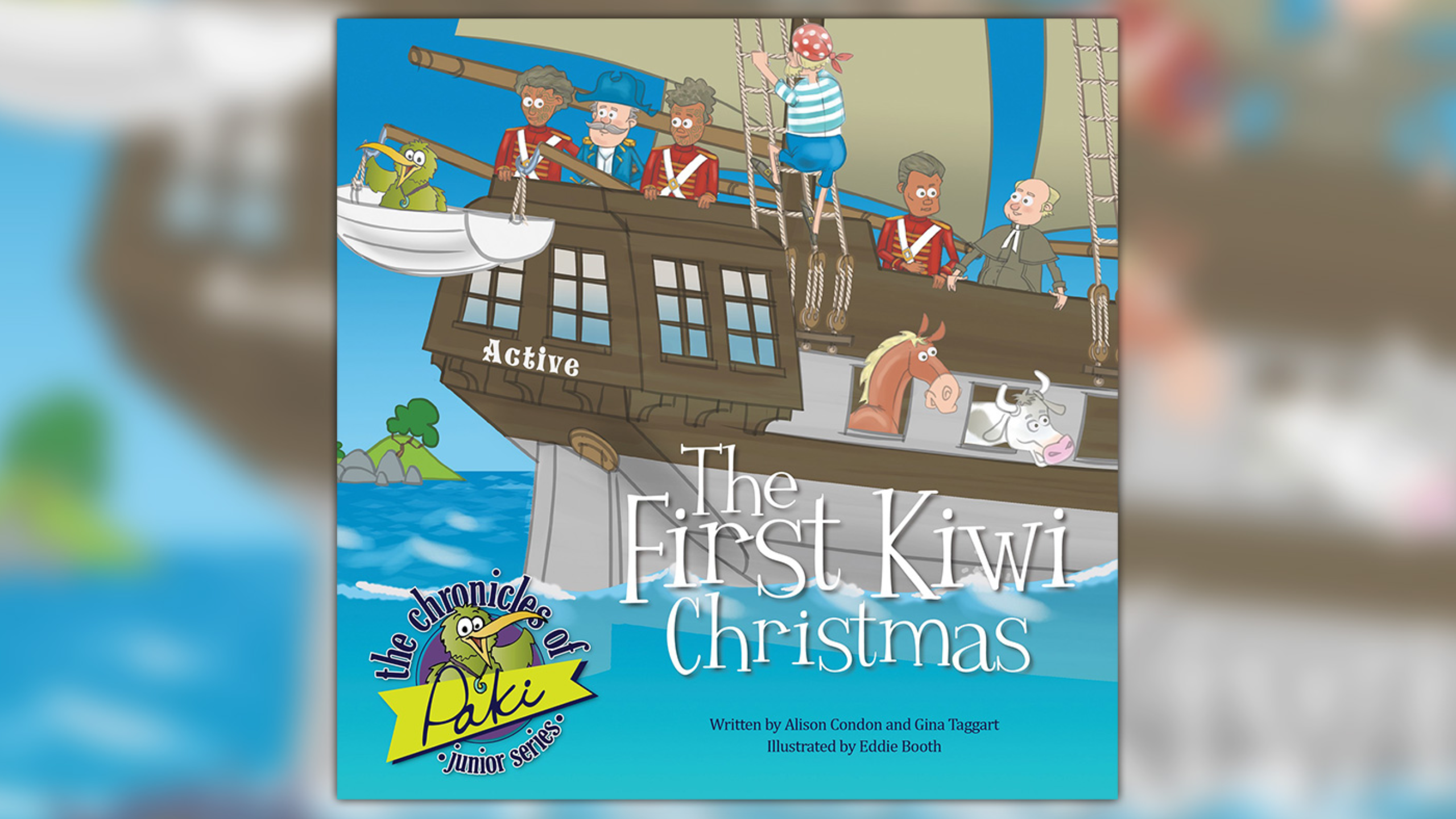 Alison Condon and Gina Taggart (authors); Eddie Booth (illustrator); Big Book Publishing, 2019, (p40)
ISBN 978-0-9941396-3-4.
Paki, a kiwi (the bird), is the narrator of this story about the first Christmas service held at Oihi Bay in Northland, New Zealand. Written in rhyming couplets, it tells the story of how a Māori chief called Te Pahi and his sons sailed to Australia. They met the Reverend Samuel Marsden there, heard and believed the Christian story, and asked him to come to New Zealand to tell their whānau about 'this different way'.
Before he could come, Marsden heard that Te Pahi had died, so he invited his kinsman, Chief Ruatara, to come to Australia so they could plan what to do. When Ruatara arrived, he told Marsden that they would welcome him in New Zealand; they both arrived in Northland in December 1814.
They story continues by telling what happened leading up to the first Christmas service and how the large crowd present listened in silence as Marsden told the Christmas message. He began with the birth of Jesus and told of the hope and joy he brings to people everywhere.
The last two pages of the book are headed 'Paki's Info Page'. This is where the authors have added extra information (listed under page number) that flesh out some of the people and events mentioned briefly in the story's text.
The book is colourfully and skilfully illustrated and is a delight to look at. It is aimed at children aged from four to seven. A nice touch is that Paki asks the children to look for him hidden on every page. I found it quite tricky to find him sometimes as he was well hidden.
The First Kiwi Christmas is easy to read and would make an excellent Christmas present for grandparents or parents to give a child—as I intend to. This book is one book from two series of five children's books entitled The Chronicles of Paki that tell the untold historical stories of New Zealand.
Review: Janette Busch