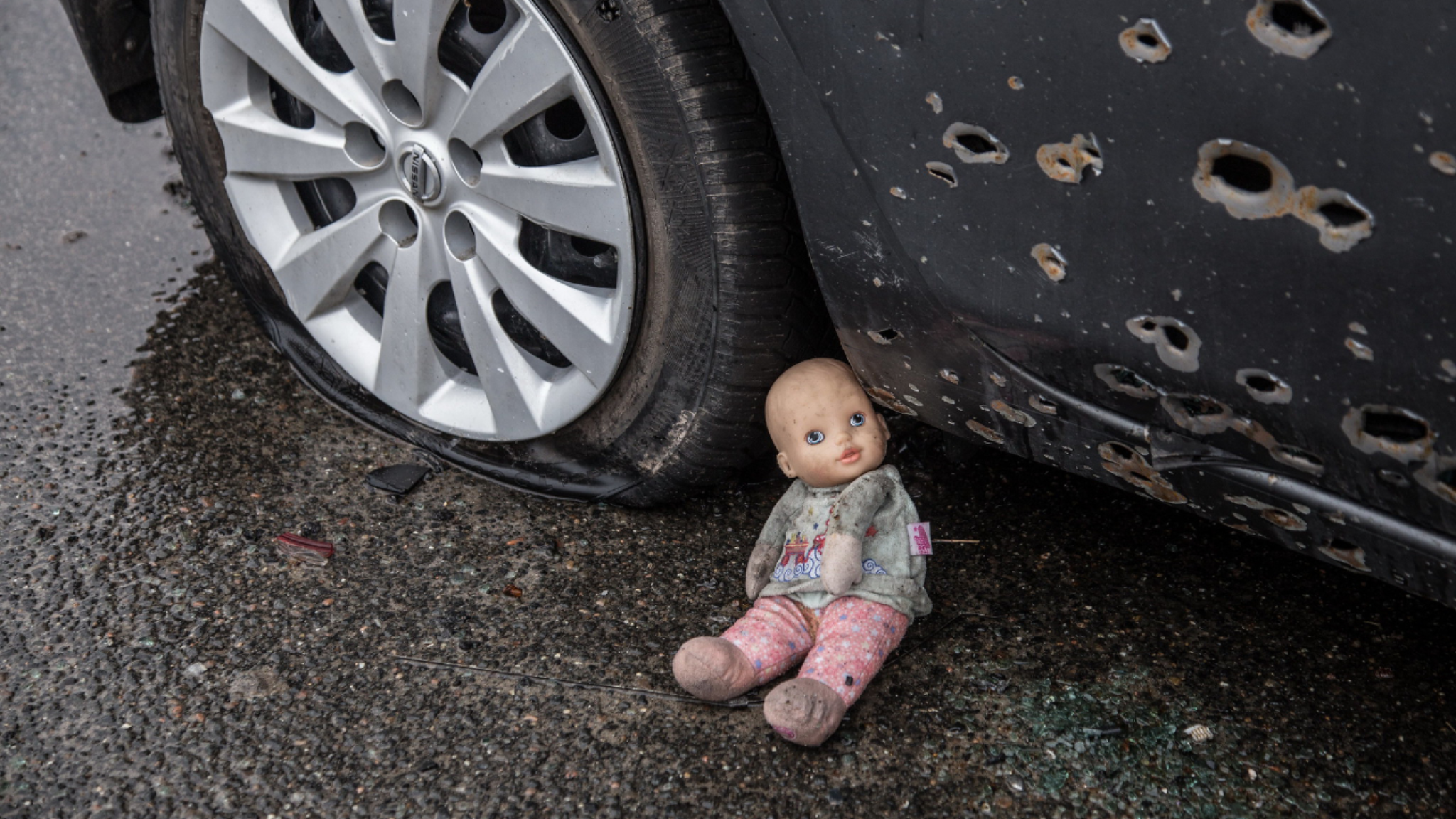 Today marks the one-year anniversary of Russia's announcement of a "special military operation" effectively advancing further into Ukraine in a major escalation of the Russo-Ukrainian War that began in 2014. This escalation over the last 12 months has caused tens of thousands of deaths on both sides and instigated the largest refugee crisis in Europe since World War II. More than 8 million Ukrainians have been displaced within their country, and more than 8 million have fled as refugees.
The Baptist World Alliance (BWA) have prepared a global prayer service which will be broadcast at 3am Saturday 25 Feb (NZDT), and then be made available on demand to watch later – see their website here: https://baptistworld.org/ukraine/
During this week's European Baptist Federation monthly online prayer gathering for Ukraine, participants heard this update:
--> The Ukraine Baptist Union has seen over 3000 baptisms in the last 6 months
--> They've lost several hundred church buildings in Russian occupied areas
--> They are seeing new church plants arising out of Baptist relief work around Ukraine
--> There are tens of thousands of extra people in Ukraine Baptist churches compared to 1 year ago
--> The Ukraine Baptist Union is now the biggest Aid agency in Ukraine
--> The Ukraine Baptist Union's vision is for every Ukraine Baptist church to become a centre of Heat and Hope, shining light in the darkness of the war – and global aid has enabled payment of utility bills and the purchasing of generators for hundreds of churches throughout Ukraine
--> The Ukraine Baptist Union was the first Baptist Union to offer support after the Turkey and Syria earthquakes
--> Poland is seeing many new Ukraine Baptist church plants – at least 4 now officially constituted and others are in the process
For this anniversary, in our times of personal and communal prayer, the European Baptist Federation have crafted a prayer for us (set out below). Perhaps this could be prayed in your Sunday gatherings this weekend and shared on your church social media:
Let us pray
Lord God, we come before you again, like we have countless times over the past year, interceding on behalf of our brothers and sisters in Ukraine. Lord, we look back and reflect on a year of pain and grief and loss. We remember and we grieve.
For loved ones who have been killed or gone missing.
For millions who have been displaced from their homes and whose security has been robbed from them.
For families separated and who have not seen loved ones for months.
For churches destroyed, captured by occupying forces, and forced to shut.
For pastors and church members and volunteers who have worked tirelessly to care for those displaced.
For the millions who continue to try and carry on with their lives through the trauma and weight of war.
And for the millions around the world whose lives have been made more difficult and painful as a consequence of the war.
God we cry out to you for mercy, for peace, and for your Spirit to be upon our brothers and sisters in Ukraine. Continue to give them the strength to endure through the end of this conflict.
Lord, we give thanks for the ministry and witness of our brothers and sisters in Ukraine, in the neighbouring countries, and across Europe and Central Asia. We ask that your name continue to be glorified in our actions. We know that you, Lord Jesus, are present in every act of care and mercy and peace. May the world know more of your goodness and saving love through our response to this tragedy.
Lord, we praise you for the thousands who have come to know you in the past year. For the tens of thousands that have come to your Church to seek comfort and who have met you. For those who have been baptised and saved, we praise your name Lord God. We pray that your Kingdom will continue to flourish in Ukraine.
Sovereign God, we pray for the end of this war. Lord, we know our prayers of peace are not lost in the dark. We know that you have heard us and continue to hear us. We trust that you, oh God, will work miracles of peace and justice in Ukraine.
Lord, hear our prayers.
Mike Crudge is Communications Director, Baptist National Support Centre, Auckland, New Zealand.
Photo: Irpin, Kyiv Oblast, Ukraine. 1 April 2022 by Oleksandr Ratushniak / UNDP Ukraine. From flickr.com Creative Commons.