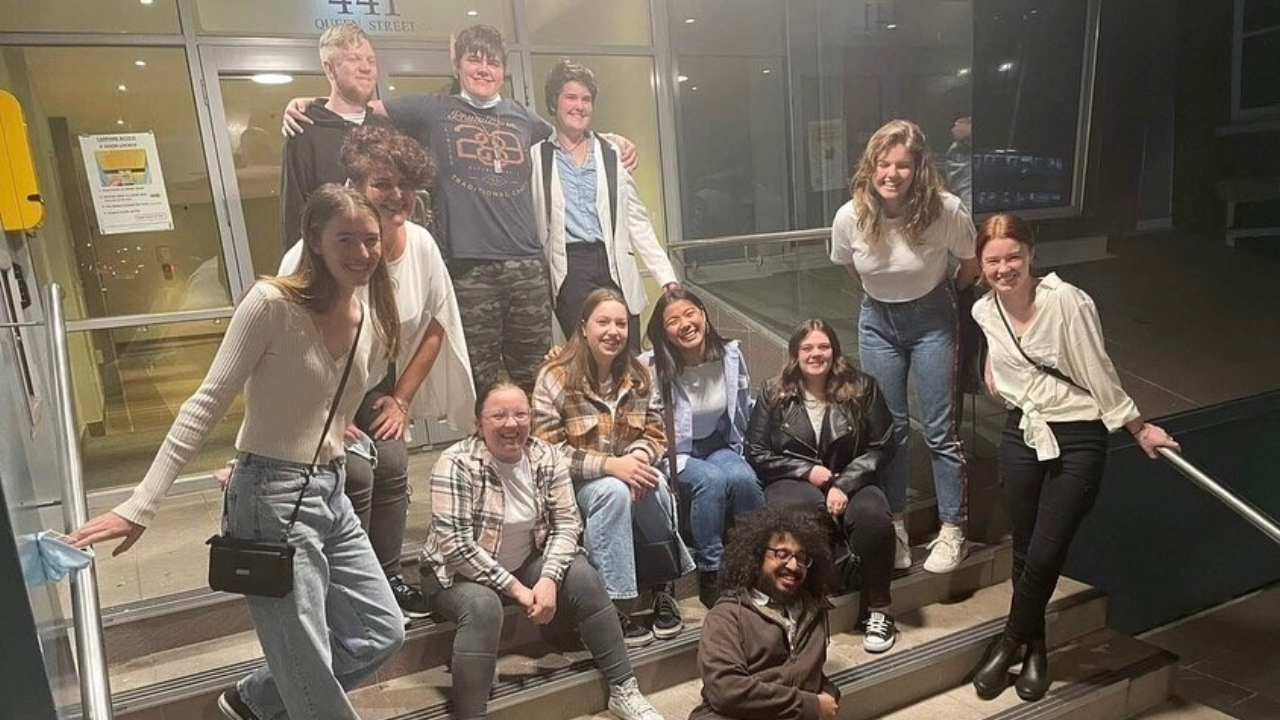 Did you know we have some super story-filled Baptist student hostels in New Zealand? We hear from three here:
Central House, Wellington
Central House in Wellington is a Christian student hostel hosting up to 27 students in the heart of the city. A story from the past year that is a real highlight comes from a fundraiser for Relay for Life. A second-year student approached me, wanting to form a fundraiser to support cancer survivors. They thought going through the Central House would be a good way to serve, build community and connect to something wider in the country. A small team of two students, myself and my husband, committed to shaving our heads to fundraise for Relay for Life. We called it "Chop the Mop". Over a few months, we raised just under $5k. A local hairdresser supported the event for free, and the whole house showed up to support the event. Two more students even joined on the night. It felt like a real Jesus moment of caring for those who suffer and building community.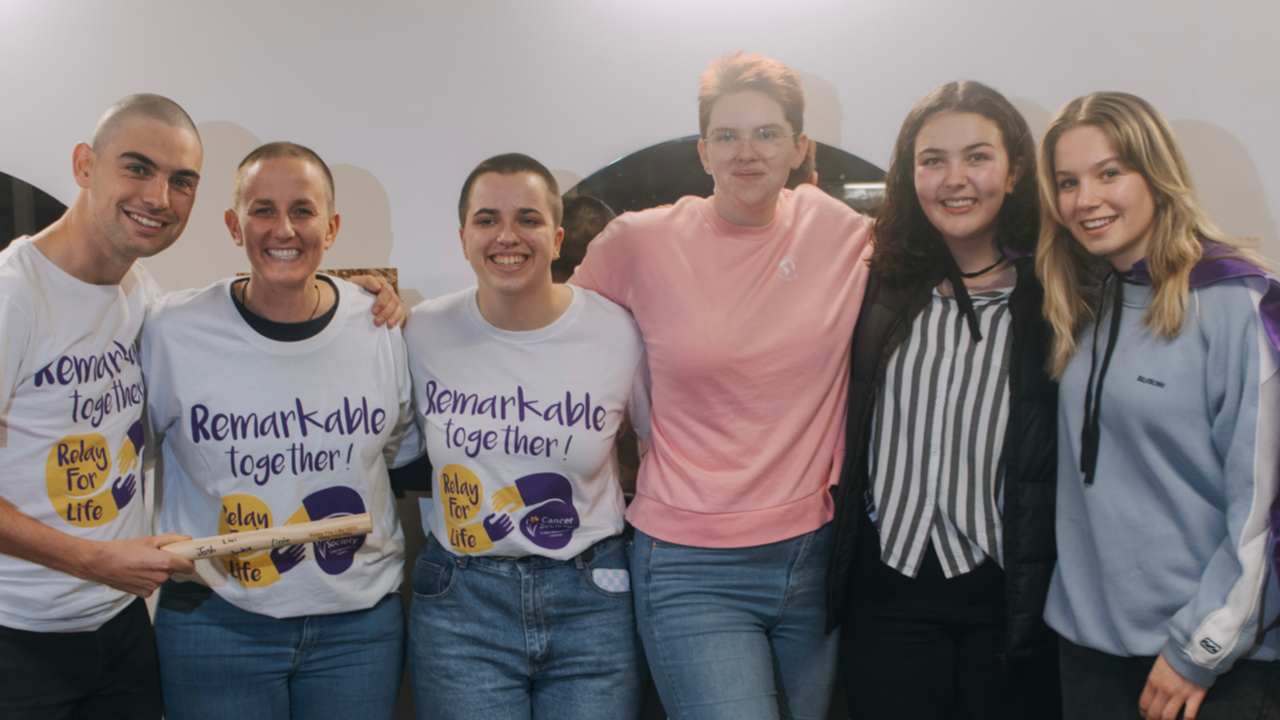 Kate Dunstan-Brown, Central House manager and Associate Pastor of Youth and Young Adults at Wellington Central Baptist Church
Find more info about Central House here.
Queen Street Student Apartments, Auckland
At the end of January 2022, I began my role as on-site pastor and manager at Queen Street Student Apartments (QSSA). I had read through the website and knew the rich history of the apartments (or Baptist Hostel as it was once known). For decades it had provided a safe space for students to live while they navigated life and faith away from home. For many of my students, it was their first year of study and most had only recently arrived in Auckland. As my three teenage kids and myself settled into our new home amongst the craziness of central Auckland, I didn't know what to expect, but I knew this was a door God had opened, and I was walking through it. I have seen friendships develop from awkward first introductions and watched while these amazing young adults have supported and loved each other through what has been a challenging year for many. My students – and I say 'mine' with affection and a strong sense of responsibility for their well-being – have asked big questions about identity, relationships and, for some, grief. It has been a privilege to journey with the young adults who call QSSA home. While some are returning for 2023, this marks the end of a season for others. I'm grateful for the laughter, food, conversations, and fun this year. I'm thankful for the prayer, the discussions, the questions, and the tears. Because that's what real life is. There is uncertainty and unknowing in life. Yet the space I hold is to remind others (and myself) that we are being held in the loving and secure arms of Jesus, even when life doesn't work out the way we expect.
Julie Polglaze, Queen Street Student Apartments Manager
Find more info about QSSA here.
Baptist Student Hostel, Palmerston North
Once I decided to study at UCOL, I applied to stay at the Baptist Student Hostel. I came to know about the hostel because my dad was in the hostel in '88, and my parents suggested it could be a good place for me. They were right. It's been such a great environment as a student.
It's important to us at BSH to promote a "home away from home" atmosphere and create an environment that fosters real friendships and a safe space that looks after physical and mental well-being.
Some of my favourite things about being in the hostel are the friends I've made here. All the adventures I've done with the people here - like going out to the beach for sunset, heading up to the windmills, late-night walks to different places. But mostly, it's the day-to-day things that make it a great place to live. The support from your friends in the hostel, with study or having someone there to talk to - It's a great first step out of home for any first-time student.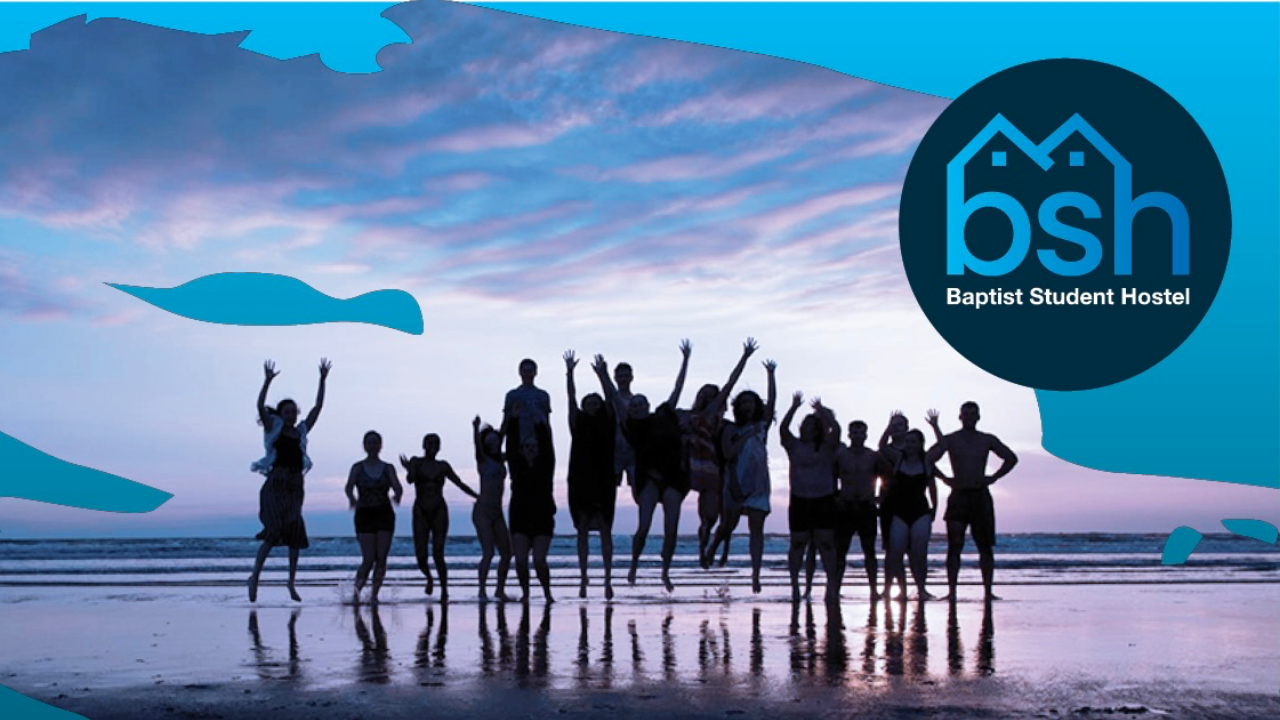 Grace Irwin, a resident of the Baptist Student Hostel in 2022.
Find more info about Baptist Student Hostel here.
Chester House, Christchurch
Chester House has operated as a ministry of Oxford Terrace Baptist Church in central Christchurch since 2011. Since then, it has offered a supportive Christian living environment to over forty students and young workers moving to Christchurch for their first year of flatting. Over this time, it has been a joy to watch new flat members nervously arrive and quickly form close friendships, building confidence to stand on their own two feet.
Let me tell you about Renee, who joined Chester House in January 2021 for a dive instruction course. Though she'd never even visited Christchurch before, she quickly built close relationships with flat members and other young adults living nearby. She enjoyed her experience so much that she wanted to stick around, serving as the live-in supervisor at Chester House this year. Not only this, Renee realised God had given her a heart for youth, so she enrolled in Praxis and was brought on as a youth worker in our church. Renee is a wonderful example of how Chester House helps young Christians to thrive in study, work and life! I'll give the last word to her,
"When I first moved to Christchurch, I knew no one and had no family there. Thanks to Chester House and the OTBC community, it soon felt like home. Glad to say I'm going to be sticking around for a while."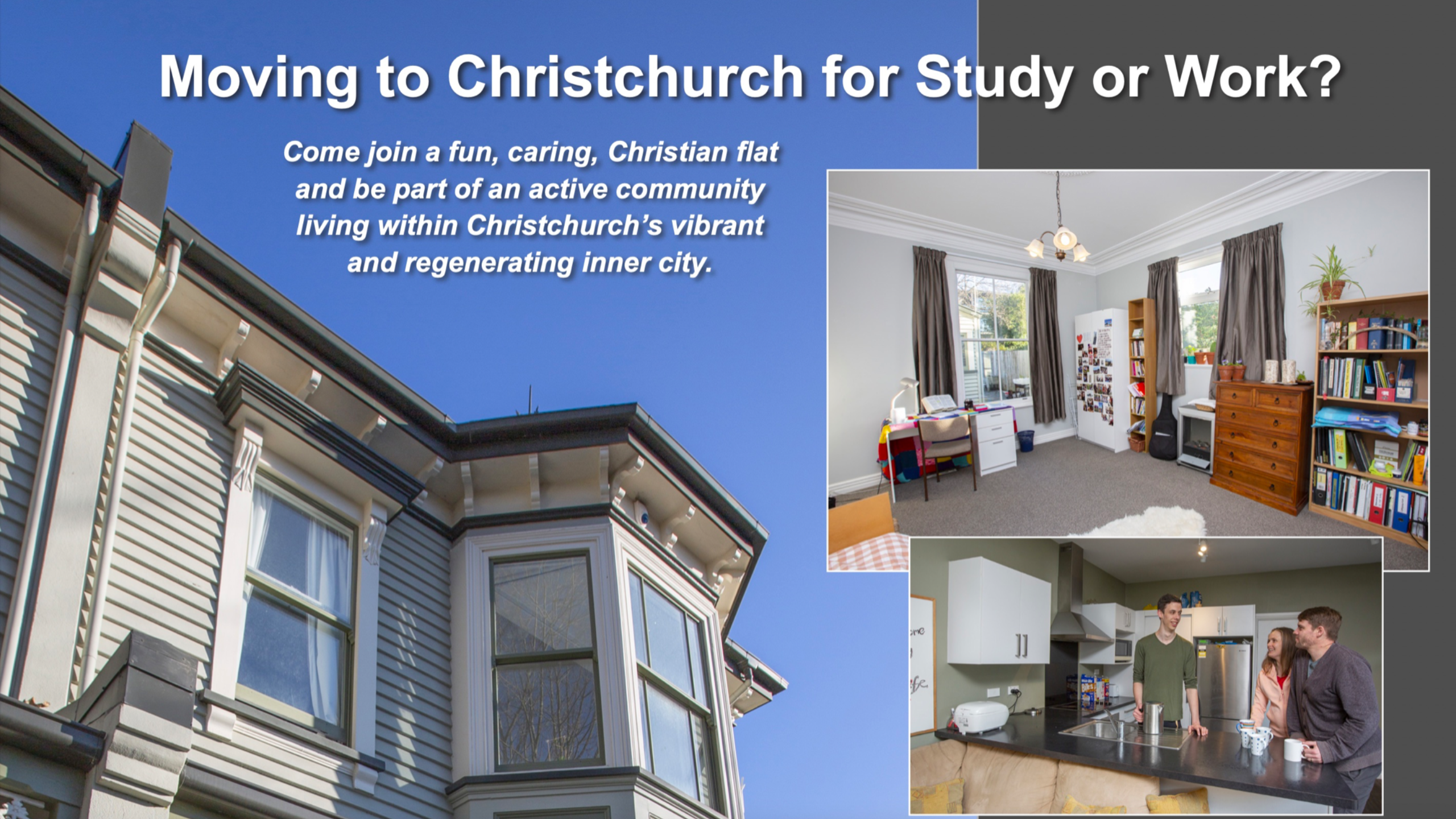 Andrew Meek, Assistant Minister, Oxford Terrace Baptist Church
Find more info about Chester House here.
Images supplied by Queen Street Student Apartments, Central House, Baptist Student Hostel and Chester House.
If your church provides student accommodation, let us know and we'll add one of your stories here :)