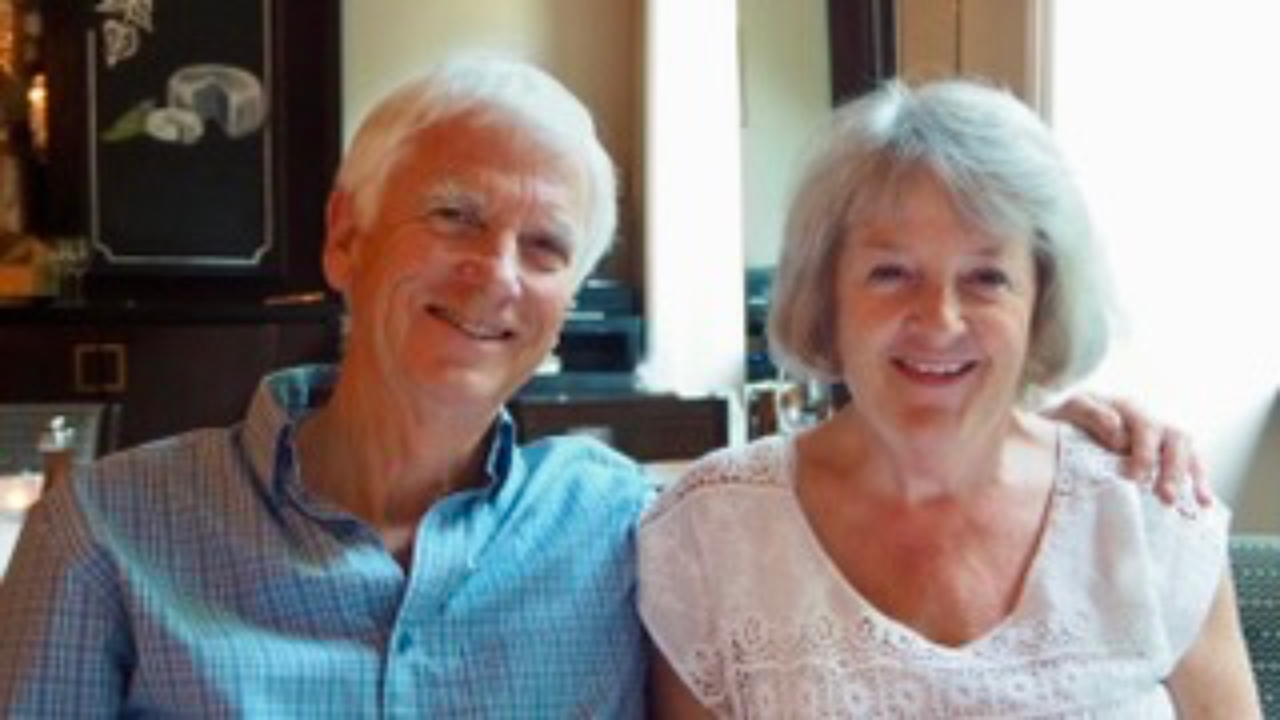 Anne Turley, an Australian and now a New Zealand citizen, was the first paid, full-time, woman Pastoral Assistant in the Wellington Baptist Association. That proved to be one of several preludes to her later demanding work as the first woman CEO of Melbourne City Mission.
Early Life and Training
Anne grew up in Melbourne where the family was active in their Baptist Church. Anne was the second child of five born to Geoff and Gladys Churcher, who, along with wider whanau, provided encouraging role models and foundations from which to learn and live. In 1971 as Secretary of the Baptist Youth Office of Victoria, Anne helped organise youth rallies, conferences and city-to-country and vice versa exchange weekends, including the Victorian contingent attending the Pan Australian Youth Conference in Rotorua in 1972.
She began theological studies part time in Melbourne in 1972 and transferred to the NZ Baptist Theological College in 1974, combining Deaconess Studies with the Social Work course. Anne graduated deaconess after the three years of study, while also continuing part-time secretarial and business work to help pay tuition and accommodation. She stayed in New Zealand for seven years.
Pastoral Assistant in Tawa-Linden
Following her ordination ceremony conducted by Rev. Stan Edgar, members of Tawa-Linden Baptist Church, Wellington, welcomed Anne as Pastoral Assistant to Rev Crawford, starting in January 1977, following temporary ministry by Margaret Motion. Anne became the first full-time paid woman Pastoral Assistant in the Wellington Association, and the first person, man or woman, employed as a full-time Assistant in the Tawa-Linden Baptist Church.
It was a tough start. The induction to the work was held on a Monday and on the Wednesday the 24-year-old was presiding over the funeral for a stillborn baby. 'I'm totally inexperienced,' she thought. 'How can I connect to this family in ways that communicate the love of God and His people as they cope with unspeakable loss and grief?
She comments now, 'I owe so much to the grace and patience and support of the Tawa-Linden Congregation. They were a special group and I made lifelong friends. Pastor Lloyd Crawford guided, a generous and remarkable mentor who often elaborated with his own ministry experiences. It helped that we had a similar sense of humour.'
The church was growing and so were its wider activities. Crawford handed over to Anne the church's three areas of community service—part-time chaplaincies at Arohata Girls' Borstal, Porirua Hospital, and the hostel of the Foundation for the Elderly Blind. A later Tawa Baptist history gives a congregational view.
Anne saw her job as counterpart to her senior minister, focusing on the needs of women and youth in the church and of the wider local community and, perhaps with some significance, held the title of Pastoral Assistant rather than Deaconess. The church expected her to be involved in all aspects of this community-minded church, except for preaching... Her church soon saw Anne as a 'gem'—reliable, devout, conscientious, discerning, and warm[1].
Members expressed their appreciation in their Annual Report. 'With Miss Churcher's appointment, the ministry has expanded... Her bright personality, thoughtfulness and contribution to the work of the church and community are valued attributes in the life of the church[2].'
Anne had been an assistant in Tawa for two and a half years when Crawford resigned. The members trusted Anne and requested her to take full pastoral responsibility while they recruited a senior minister. Labelled Associated Minister, she filled the position for about 15 months, wisely setting up a pastoral Care Committee to help. Often Anne led worship and visiting preachers brought the sermon. A time of sad trauma for all in the church came when three young men from the church, harriers, died from hypothermia in a run in the Remutaka Ranges.
One of Anne's favourite verses in pastoral care, and at times for herself, was 'Be still and know that I am God' (Psalm 46:10). She appreciated the reminder to feel God's presence and told herself the same verse when people came with significant issues. She felt out of her depth but also claimed the recognition voiced by Anne Lamott in her book 'Eventually Grace': 'God's grace meets us at our point of need, but does not leave us where it found us.' After Brent Smallbone arrived as senior pastor, Anne had a colleague to work with again, and she agreed to serve on the National Board of Christian Education[3].
Anne had stayed in New Zealand, partly through feeling obliged for her training, and mostly because she felt 'this is where God wants me to be.' Making regular trips to Melbourne to visit her family and friends, she served in Tawa for nearly five years. However, her life was moving along. She became friends with Bruce Turley who after ministry at Oxford Terrace Baptist Church went to California to gain a Doctor of Ministry. He returned to an appointment as Director of Christian Education for the Baptist Union of New Zealand and subsequently Director of the Churches Education Commission. After Anne and Bruce married in 1981, they moved to Australia where Bruce became minister of East Doncaster Baptist Church in Melbourne.
Specialising in Palliative Care
Anne worked initially in Melbourne as a Volunteer Counsellor with Doncare Community Counselling Centre and as a Chaplain at the Royal Melbourne Hospital. After attending a summer course with Bruce at the CG Jung Institute in Zurich in February 1984, she worked with Melbourne City Mission Hospice and Palliative Care service and became the Inter Church chaplain there, facilitating spiritual care across faiths and cultures.
Anne became deeply interested in palliative care, responding not just to medical needs, but to people's emotional, social, cultural and spiritual needs.
In 1988 Anne accepted an appointment as Director of the Melbourne City Mission Hospice and Palliative Care leading a team of oncologists, nurses, counsellors and volunteers in its in-patient unit and home care programme. She remembers with warmth those she learned from and worked with. 'The patients, families and colleagues taught me so much about caring for one another, listening to each other's stories, seeing the world from other people's perspective, embracing and celebrating difference and diversity as part of God's creation.'
During her 10 years of leadership there, Anne gained a Graduate Diploma in Organisational Behaviour and a Master in Business. When she turned her hand to writing, she co-edited with a close friend a textbook called The Creative Option of Palliative Care - a manual for health professionals. People received it so well that the publisher reprinted it five times.
Anne's leadership experience grew while she remained in that position for 12 years. She made it her goal to 'help people to die as well as well as possible.' It was a time when, in some contexts, palliative care was still a pioneering, new understanding of how to help terminally ill patients. Part of her work was to influence public and social policy and service provision across Aged and Palliative Care. She, along with a small group of others, successfully advocated to the Federal Government of Australia that Palliative Care should be funded through the Australian Medicare Incentive Levy and be available to all Australians.
CEO of Melbourne City Mission
In 2000 Anne accepted an even more demanding task—that of the first woman Chief Executive of the 150 year-old Melbourne City Mission, one of the largest health and welfare organisations in Victoria[4]. The organisation provided care and services to people needing Hospice and Aged Care, people living with disabilities, people experiencing homelessness, people exiting prison and offered education and training for young people experiencing unemployment. Anne was relating to Disability services, Justice, Education and Training and Youth Homelessness services along with Aged and Palliative Care. In the new position, she initiated internal organisational changes for new benchmarks in quality of service, governance structure and employee development programmes.
It was a busy and full life and sometimes it was hard going. Anne would remind herself to stay centered. She led community development initiatives and built partnerships across government, business, the philanthropic community, health, universities, churches and welfare groups to support disadvantaged people. She spear-headed support campaigns like the Melbourne City Mission's 'Winter Sleep-out and PJ Day' (33,000 participants) homelessness campaign', 'Light up a Life' remembrance & celebrations, and the establishment of a 'Youth Precinct' asking people to 'buy a brick' to help remodel an old nursing home into an education and support facility for homeless young people. She oversaw six multimillion-dollar capital works programmes expanding City Mission services and was a regular speaker at forums, conferences and events. She and Bruce were invited to contribute to the Leader-to-Leader Institute of New York's rewrite of a Peter F Drucker leadership book, The Five Most Important Questions an Organisation can Ask.
There were awards too: from the Australian Government Centenary of Federation for contribution to Australian Health, Welfare and Community sectors; Palliative Care Victoria Life Membership; Swinburne University Hall of Fame – Leadership & Management Award; Fellow of the Institute for Public Management in Victoria.
Return to New Zealand
When Anne and Bruce returned to New Zealand in 2011, they set up their own company called Expanding Horizons Consulting and Coaching. Anne continues her involvement with palliative care as a volunteer with Harbour Hospice on Auckland's North Shore.
They use their home as an anchor to return to from their many travels and a base to provide hospitality to friends and family from various parts of the globe. They continue in their faith journey, constantly learning more about the mystery, love and grace of God. They also appreciate being part of a small cell group of retired ministers and keep in touch with old friends and fellow students of Carey Baptist College 50 years after they studied there.
Anne reflects, 'Throughout my life I was blessed through family and the many people who have loved, cared, nurtured and given me opportunities to develop, learn and become. I am over 70 now and feel the solid foundation of the heritage I received. I am deeply grateful for God's gifts of grace in my life, for the faith of my parents and wider whanau, for the love, care and opportunities in the churches and organisations I have been privileged to work with. The "True North Principles" in the Christian Gospels continue to light up and guide my journey.'
Sources:
Anne Armstrong in Evening Post, January 1977.
Anne Churcher, New Zealand Baptist, 1979
David Wood, A Tale of Two Seasons, Tawa-Linden Baptist Church 1948-2000. Vol.1
Personal interview 1 June 2023
Photo supplied