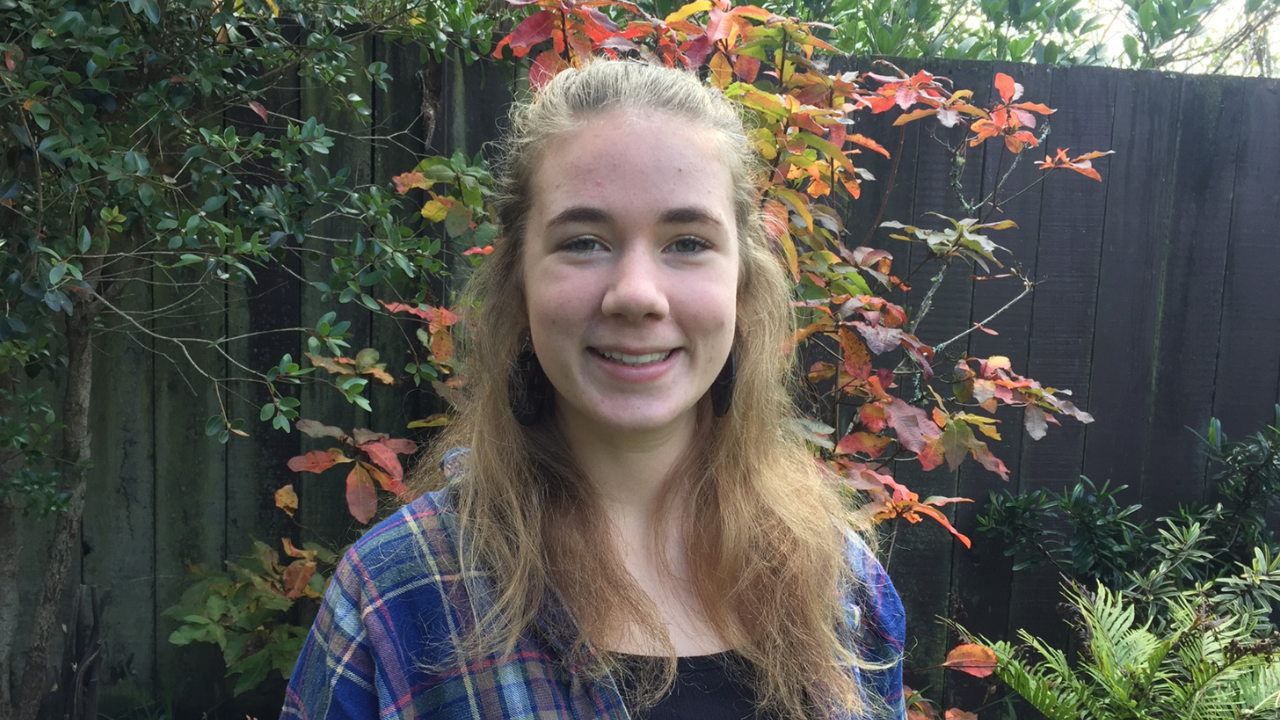 Mikayla Williams grew up in Hutt City Baptist Church. For the last two years she has volunteered with the Australia/New Zealand division of Dignity Freedom Network, whose mission is to prevent and combat human exploitation in India. This is her story.
What does DFN do?
The main focus of Dignity Freedom Network (DFN) is working with Dalits (those discriminated against by the caste system) and young women trapped in ritualised prostitution in the 'Jogini' practice.
As a worldwide network, we support the Good Shepherd schools throughout India, providing education to those at risk of exploitation. Our teams travel to villages preventing dedications of young girls into prostitution, and providing alternatives. Rescued and rehabilitated Joginis often lead these teams, providing education, legal aid, safe housing, economic empowerment and medical camps, all undergirded by the hope of the gospel.
Those of us working in New Zealand help facilitate the fundraising activities here, as well as spreading the word about the story of the Dalits and what Kiwis can do to help.
What is your role?
My main role is facilitating the Auckland prayer meeting. For the past two years I have manned a stall at Festival One, providing information to people about what Dignity Freedom Network is doing in India, as well as at various churches and fundraising events. At the time of writing, I am organising a fundraising clothes swap event in Auckland that will take place when it is safe for gatherings again. I have also been helping the Melbourne team with administration to facilitate the work being done to combat COVID-19 for marginalised groups in India.
What got you involved initially?
I had just come back from a mission trip in India when the CEO of DFN came to speak at my church about the organisation and their life-changing work in India. When I heard her speak about the injustice that the Dalits face in India, I knew that I wanted to do something to help. I decided to sponsor a child in one of the schools. I also approached the CEO and offered to start running prayer meetings from Auckland. As time went on, I was able to help with organising other projects to fundraise and spread the word.
Have you visited any of the projects?
I haven't visited any DFN projects yet (hopefully later on this year). However, I have travelled around India and Nepal, and witnessed many of the injustices that DFN are trying to tackle. A particular issue for me is the prevalence of human trafficking in that region, which is why I love what DFN do to reach out to vulnerable girls in their villages, prevent them from being exploited, get them out if they really need to leave, and provide them shelter and opportunities.
What keeps you motivated?
I think many times when I am working with DFN, I get more out of it than what I give. This might sound strange, but I think this is often what happens when our hearts are really invested in the work we are doing. I often don't feel like going out to lead prayer meetings and stand at tables for hours on end, but every time I do, I am amazed at the people I have met, connected with, prayed with, and the collective passion we share for India. The ways God has moved in my own heart as well as in the work itself is what drives me to stay motivated in this role.
How can people find out more about Dignity Freedom Network and its work?
I would love for people to reach out if they have any more questions. For more information visit dfn.org.au or email [email protected]. We invite you to follow our campaign on Facebook / Instagram.