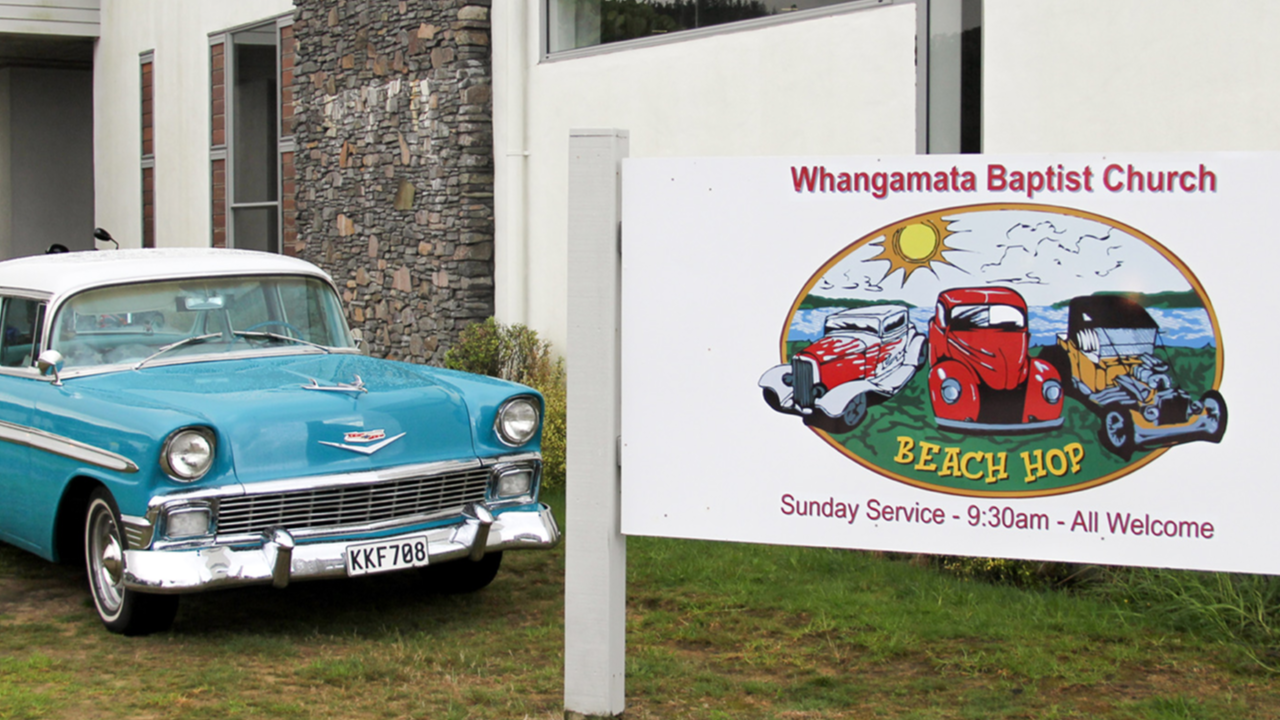 Each year on the last weekend of March, the Whangamata community of 4,000 swells to a population of 100,000 for Beach Hop, a rock 'n' roll festival of music, cars, retro caravans and '50s fashion.
Since 2006 we as a church have run a Sunday rock 'n' roll service as a bridge to present the message of Jesus Christ. This year, with the theme of 'Identity: received not achieved' we saw more than 250 folk engaging in an evangelistic, fun and challenging time together. With around 50% of the gathering not followers of Jesus, this gives us an incredible opportunity to demonstrate the love of Christ through an engaging environment, a specific music genre, dance and message. We are privileged to host the Redeemed Motorcycle Club, which gives rides to the kids and the kids at heart as part of the morning.
Both locals and guests respond with enthusiastic comments such as, "If this is what church is then I'm coming back!" We have people who have now been a number of years and our faith conversations continue and deepen. Many family members state, "This service has opened the door for us to have faith conversations with other family members who were closed to any discussion to this point."
For church members this has been a journey of acceptance as a legitimate event to engage in as a church community. It is often as they have witnessed what happens that there is a dawning realisation that the message of Jesus is not compromised or watered down. As the church of the 1800s used gas lamps as the attraction to host evening services for evangelistic opportunity, so we use Beach Hop here in Whangamata.
A summation of this year's rock 'n' roll service came from a gentleman of the more 'bogan' variety. He explicitly conveyed, minus the expletives, that it was a long time since he had been to church and that "this was the best conclusion to Beach Hop and I will be back next year."
Our prayer is that the ongoing journey we have with this community will lead to more people knowing Christ Jesus as Saviour and Lord and experiencing life with him.
Story: Greg Hollier, Pastor of Whangamata Baptist Church