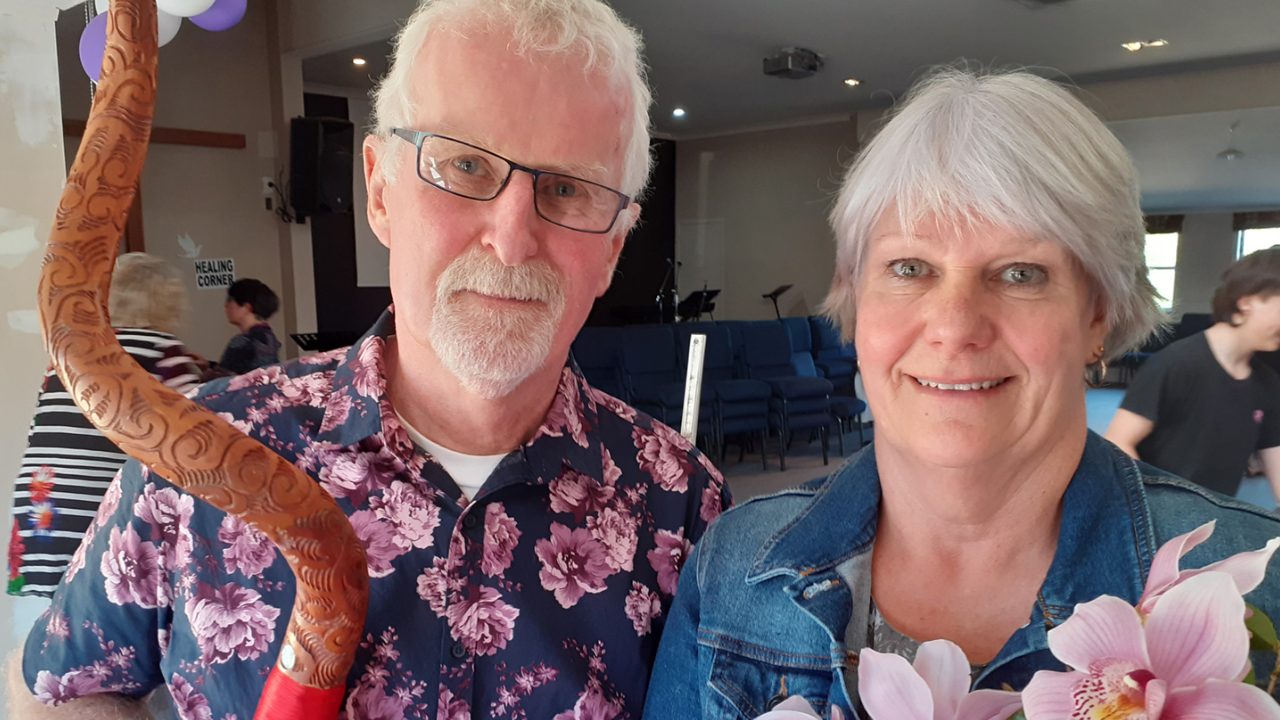 On 30th August 2020 Papamoa Baptist Church farewelled Steve and Marijan Trim, who have retired after faithfully leading the church for over 25 years.
In late 1994, fresh out of Carey, the Trims were invited to come to Papamoa Baptist. Steve, a keen surfer, couldn't believe in the goodness of God giving him a pastoring job near the beautiful Bay of Plenty surf beach!
"We celebrate Steve and Marijan's dedication to ministry," said a church spokesman, Greg Dryden. "They have 'put their hands to the plough and not looked back'. Over the years hundreds of people have found healing, refreshing and encouragement at Papamoa, being touched by the grace of God.
"Many have also appreciated Steve's clear and contemporary messages, often provoking us to think more deeply about who we are in Christ. His passion was always to see 'lights of understanding come on' as people got a deeper revelation of truth.
"While Steve has developed his leadership and gifts of teaching and intercession, Marijan has been involved in a host of practical ministries. These include mainly music, Bright Beginnings Childcare Trust, worship leading, children's ministry and most of the church administration—not to forget her amazing gift of hospitality and Dutch baking!
"This couple have worked hard, and the Lord would say 'well done, good and faithful servants'. We wish them a well-deserved rest before they are 're-fired', rather than retired, since we believe there is still plenty the Lord wants to do through them in the future."