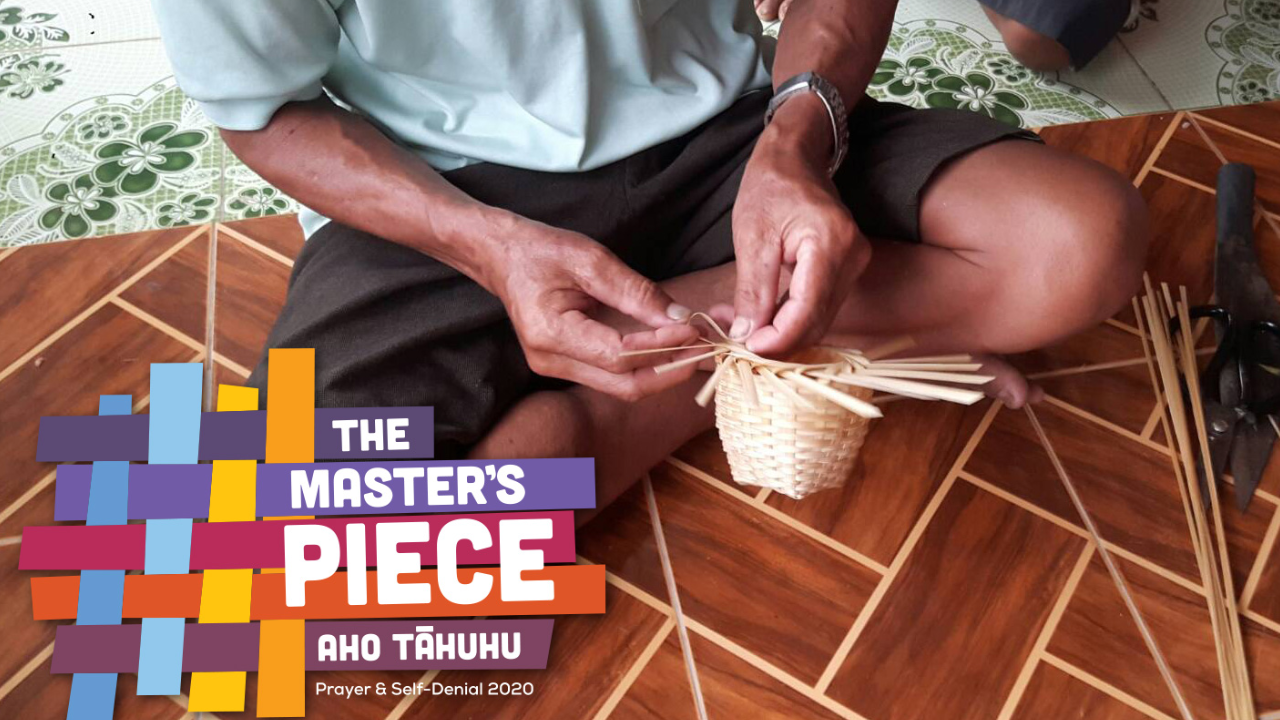 Mission Council member, Lyn Davis, reflects on 'Woven Together', one of the themes surrounding Prayer and Self-Denial 2020.
Recently I visited my mum. A master of knitting, she was using up seemingly useless scraps of wool to create a pair of kiddies' multi-coloured socks. They are cute and orderly in pattern on the outside, but look on the inside and the many colours look random and messy. You certainly would not want to wear them inside out!
Mum puts me in mind of our Master Weaver, God himself. He takes the bits and pieces of our individual lives, the good and the messy, and he takes a group of motley followers, and weaves us into something beautiful. Colossians 2:2 (ESV) says, "...that their hearts may be encouraged, being knit together in love, to reach all the riches of full assurance of understanding and the knowledge of God's mystery, which is Christ."
Just as those little socks will warm a child's feet, we note that he does his weaving to encourage our hearts. We all need encouragement when times get hard. One commentary tells us that to 'knit together' may mean to be drawn or even driven together. I love the idea of being driven together. It implies some urgency, some greater need and interdependence.
We also read that the work of knitting is done in love, each stitch in it's perfect place according to the Master's plan. Done because of his great love for us. And finally, we read of the desired result: we grow more and more like Christ so that, one day, we too will be, as individuals and as a community, perfected in him.
As we continue to think about being woven together, let's remember we are part of a global community—a Revelation 7:9 people. We can participate in God's plan by expressing our love for others through prayers for our overseas workers and all they do on our behalf as New Zealand Baptists in places throughout the world.
Contributor: Lyn Davis
"Scripture quotations are from The ESV® Bible (The Holy Bible, English Standard Version®), copyright © 2001 by Crossway, a publishing ministry of Good News Publishers. Used by permission. All rights reserved."