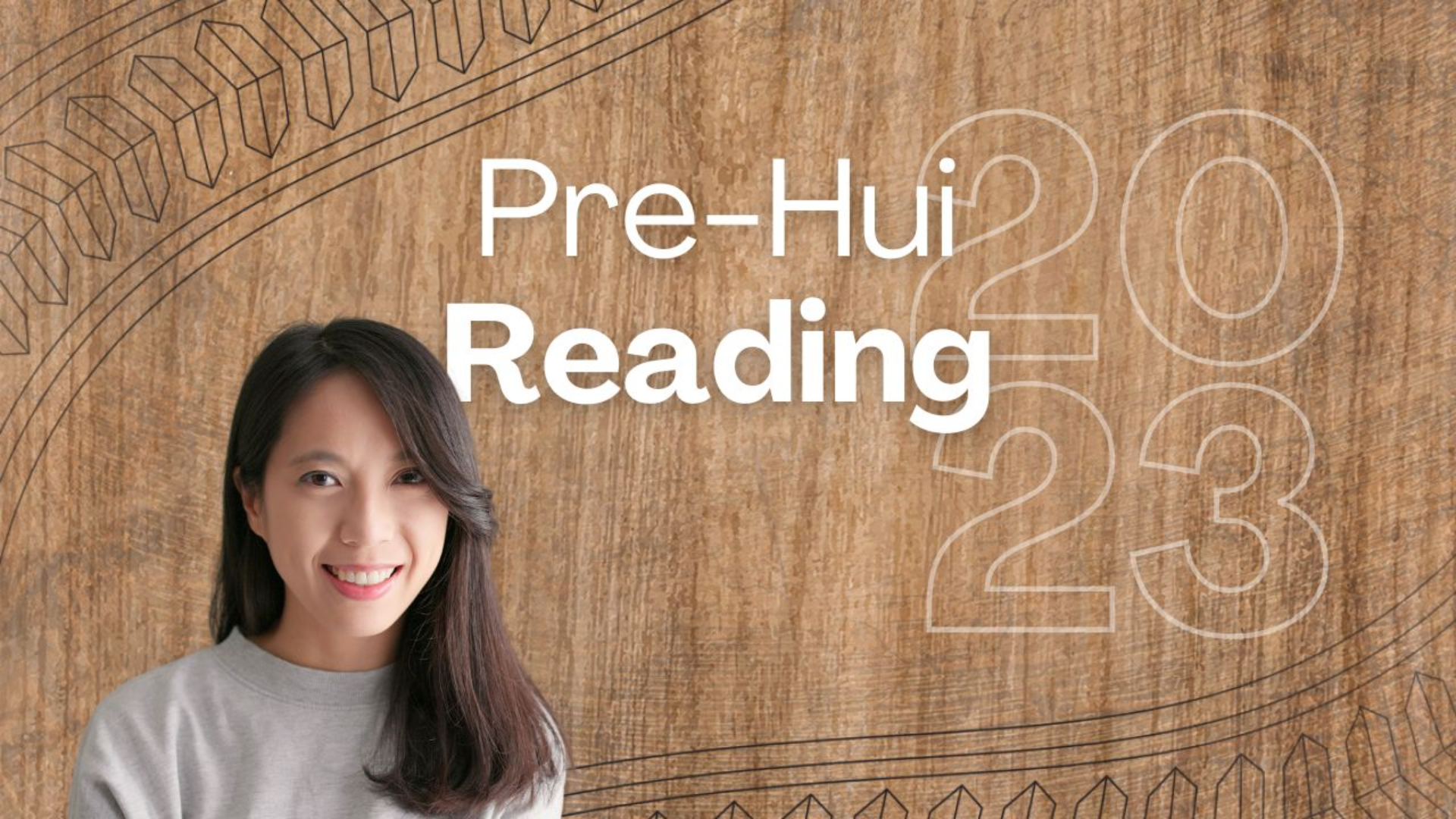 The most significant all-together gathering each year for Baptist churches in New Zealand is our annual National Hui (aka Assembly), this year being held at Manukau City Baptist Church, 2-3 November. Each local Baptist church around the motu can send delegates as their representatives as we worship God, celebrate, and engage together on issues to do with the life and work of the Baptist 'tribe' of Christians in Aotearoa New Zealand.
This year the Hui theme is Baptists shaping our future | ngau nui, ngau roa, hei ngao matariki. Whether it's the next steps on our treaty journey, our young people, the constitution that shapes us, our posture in engaging with difficult conversations, stewarding our assets, ensuring our people and places are safe, or determining our hand-carved mission… it's time to take some big bites to ensure gospel renewal of people and places in Aotearoa and beyond. The main sessions at Hui have pre-reading to help get Hui delegates up to speed, as well as to keep the 'Team of 40,000' Baptists informed on what is happening on their behalf at Hui. Below is the pre-hui read for:
Big Bite 4: An alignment of our assets for gospel renewal
For Baptist churches in New Zealand to become a movement of thriving faith communities it is essential that we work together well. For us to bring renewal to people and places we must wisely steward the many wonderful gifts God has entrusted to us.
This is particularly so when it comes to the financial assets of our movement of churches.
To achieve our purpose of bringing redemption, reconciliation and healing through the gospel of Jesus Christ we must position our resources to achieve the maximum return for the Kingdom of God. Not only is this something expected of us by our Master, Jesus Christ, but it will help provide the revenue streams we need to be effective in our ministry and mission, such as:
>> Actively engaging in the pressing issues of the day – the justice, social, environmental, and political concerns of our nation.
>> Unleashing our pioneering leaders to see their gospel dreams come to fruition.
>> New faith communities planted.
>> Enabling our smaller churches from Northland to Invercargill to participate in the mission God has called them to. Bringing renewal to the provinces.
>> Being a little less pre-occupied with how to fund the maintenance of building and facilities, insurance and compliance.
>> A National Support Centre and Regional Associations able to get alongside and support us in greater ways. Legal, Human Resources, technology, new media, property, public theology, ministry and mission expertise.
>> A theological college just a little less reliant on government funding. Students becoming pastors and chaplains with biblical and theological depth.
>> A Lifelong Learning Centre ensuring people are current and fresh with their thinking and practice – not so reliant on a user-pays system.
>> Opportunity to advance our existing land and buildings for future mission, and for income making.
>> The growth of a whole new generation of overseas workers for our missionary society.
>> Continuing to be at the cutting edge of providing support to our nation's children, youth, and families. A greater presence in our neighbourhoods.
>> To guarantee our commitment to honouring the Treaty, actively protecting Māori knowledge, interests, values, and other tāonga.
>> To perhaps care a little better for our retired pastors, chaplains, and overseas workers.
>> To proclaim good news to the poor. To proclaim freedom for the prisoners and recovery of sight for the blind, to set the oppressed free, to proclaim the year of the Lord's favour.
>> To see our Spirit-filled dreams and vision come to fruition.
>> Revenue streams to help the God of revival bring renewal to our movement and nation.
In this regard we believe it is time for us to review the significant resources the Baptist Union of New Zealand has been given responsibility for. Identify the resources we actually have. Consider how we are currently managing them. Ask whether we are stewarding them well? How are they advancing the purposes of Baptist churches? Are they Kingdom and Gospel focused? Are they well positioned for the future? Could we be receiving better returns? Is greater consolidation an option? In terms of bricks and mortar assets and investments, will greater gain be achieved if we centralise the management of this by experts? What might such management look like? Would Jesus say to us, "Well done, good and faithful servant. You have been faithful…" What changes do we need to make?
We appreciate we come from a tradition that has mostly rejected centralised leadership. We are nervous of people 'lording' it over us. However, this is not about power or control, rather it is about how we can best associate together to resource initiatives throughout our entire country. How might we best release Baptist resources for the Kingdom – bringing glory to God?
As we undertake the review let's not only think about the present - the financial benefits for us today. Rather, let us mostly think about the future and the gospel work of the generations to come. Maybe there will be a day when future Baptists will give thanks to God for our generations because we made financial decisions that enable them to have healthy resources for their ministry and mission.
We therefore invite delegates at this year's National Hui (2-4 November 2023) to engage with the session we're calling: 'Big Bite 4: An alignment of our assets for gospel renewal'. Over the 90-minute slot on the Saturday, Wayne will unpack more around what this pre-hui reading has started to set out. This will be followed by a panel discussion hosted by Upper South Association Regional leader: Chris Chamberlain, and have Wayne, Ian Coombridge, and Chris Beales-White approaching this from various angles. There will then be conversation together with all Hui delegates. A potential outcome of this will be that delegates go back to their sending churches seeking this commitment:
Our faith community supports the coming together, and management, of our significant regional investments to achieve greater returns for Baptist gospel renewal in our local neighbourhood.
Let us pray together for the wisdom and guidance of God as we endeavour to continue the wonderful gospel heritage that we have.
May God bless the Baptist church in New Zealand.
Hui Programme
The Hui programme is online here.
Other Pre-Hui Reads
A posture of humility for difficult conversations (pre-Hui read: Big Bite 1) by Christa McKirland
A new way of making decisions together (pre-Hui read: Big Bite 2) by Peter Crow and Wayne Schache
A mechanism to ensure our people and places are safe (pre-Hui read: Big Bite 3) by Geraldine Crudge
A Baptist way to make decisions (pre-Hui read: Big Bites 1-4) by John Tucker
He Koronga Maatou – We have a dream (pre-Hui read: Baptist Māori) by Luke Kaa-Morgan
He Rito: The future of the church (pre-Hui read: Our young people) by Ethan Miller
The morning after (pre-Hui read – Arotahi) by Kelly Enright
Photo: Hui 2023 artwork