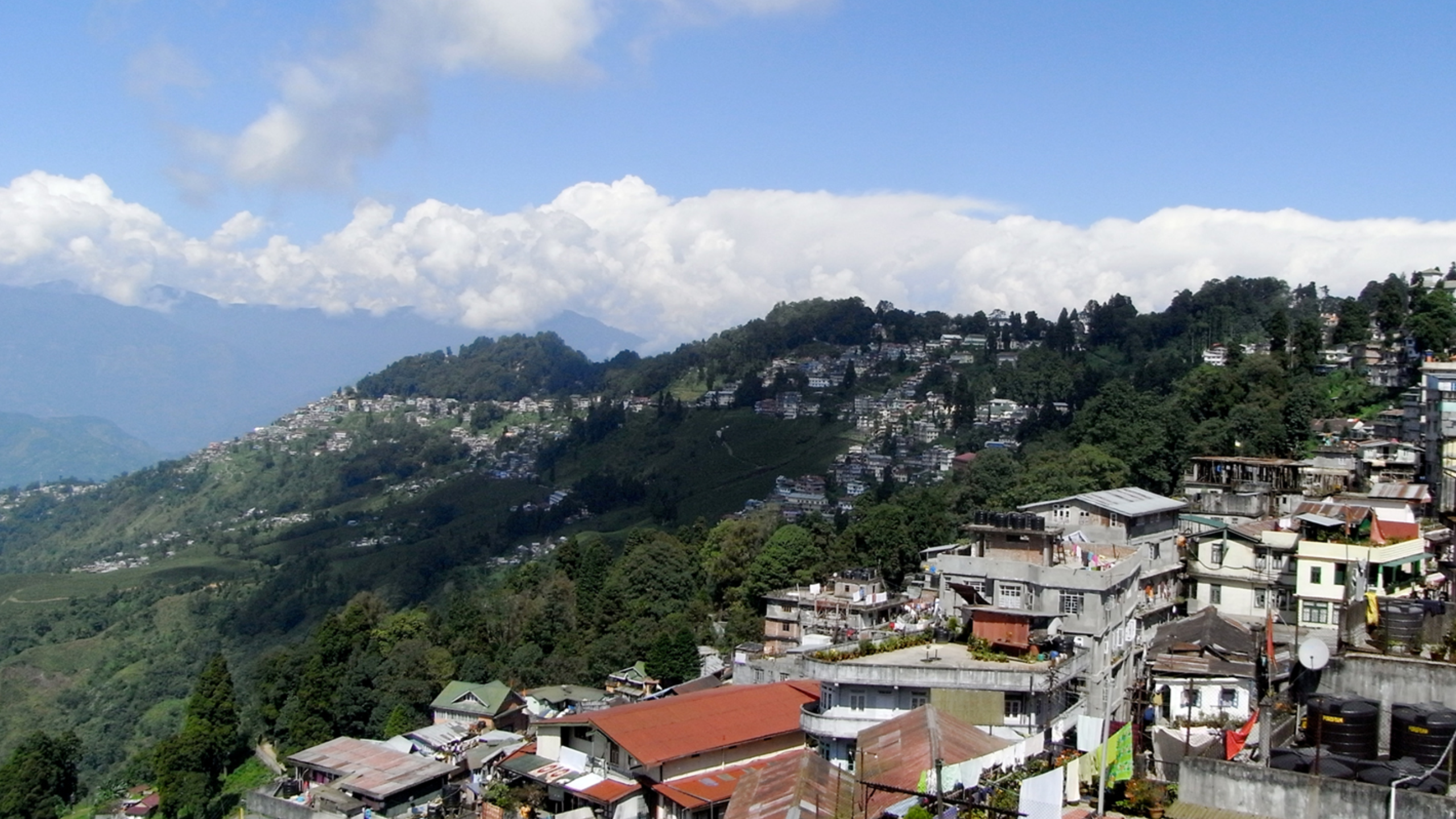 Pat Booth grew up in the 1950s in North-East India, the daughter of NZBMS missionaries Malcolm and Cath Eade. Even though she is now in her 70s, she thinks she will always be a 'missionary kid' and wonders whether "maybe it's almost a distinct sort of human species".
I was born in 1944 in a Welsh Presbyterian Mission hospital in Shillong, Assam, and went to Mount Hermon School in Darjeeling in the Himalayas, spending much of those years in boarding. I came to New Zealand aged 16 to attend university.
I have now lived in New Zealand for more than 55 years, but when new acquaintances discover that my parents were missionaries, they look at me at least with some curiosity, if not discomfort or anxiety. "What is this person really like?" flits across their face.
Of course immigrants from other cultures could also experience this reaction. So what's happening to cause this?
In Pat's India, my book about my childhood, I have tussled with the concept of Third Culture Kids. Am I one?
In the minority
I was always in the minority: the only European child in Tripura State until my brother was born, and usually the only European in class. This made me unusual, but I don't have memories of being 'special'.
On the contrary, I took it for granted that I was bilingual from the time I could talk—I learnt Bengali from all my little friends—and I was in a school environment where I was surrounded by children from many different cultures. The 1950s saw the rise of an emerging middle class in Asia, with parents wanting their children to have an English medium education, which schools like Mount Hermon provided. I didn't realise I was a different colour until I was given a little camera for my 10th birthday and had photos taken of the girls who came to my party (see Pat's India pages 64 and 75).
There were a few occasions when I was bullied. It was not a pleasant experience, more particularly when you're boarding. I think there was an element of being targeted precisely because I was 'different'. I have also wondered more recently if I was seen to be a member of the old colonial regime who were hated partly because of their arrogance and bullying, and this was a chance for revenge.
I actually felt more different when I came to New Zealand, even though my mother in particular had often reminded me during my childhood that I was a New Zealander. My parents were always proud of being New Zealanders. I guess my sense of difference was because I felt I belonged in India; coming to New Zealand in 1961 seemed a bit of an exotic adventure.
Cultural exposure
I think I was lucky to have been so exposed to more than one culture. Although my family's culture was embedded in the Baptist church, and the school culture was non-conformist Protestant, a number of different cultures were literally just beyond the gate of the mission and school gates. (Tripura State is part of India and therefore predominantly Hindu, and East Pakistan, now Bangladesh, is just over the border almost five kilometres away and predominantly Muslim. The predominant culture in Darjeeling was Tibetan Buddhist.)
Although my parents were appropriately staunch about their Christian faith, I was taught to be respectful of folk with other beliefs, and discovered that there are people of goodwill everywhere, regardless of their faith. I think some of the most important biblical passages instilled into me were about 'the fruits of the Spirit' (Galations 5:22-23) and I realised that devout folk of other faiths were also committed to living good lives.
I also discovered that there is more than one way of seeing the world, and of working through situations.
The benefits of being a missionary kid
I think that positive aspects of being a missionary kid include:
Being bilingual. New Zealand culture is now more accepting that a child who has early experience of learning more than one language is fortunate. I am supportive of the renaissance of te reo Māori, and enjoy having a go at new words and phrases. The vowel sounds in Māori and Bengali are similar.
Learning how to hold in tension being different or not belonging, and in fact feeling comfortable almost anywhere. (Except in a pub! I was 43 years old before I stepped, gingerly, inside a pub with a group of work colleagues. I ordered a hot chocolate.)
Being grateful for having been surrounded by folk with firm values, including a strong sense of vocation and service. I may not have continued holding all those values, but in that moving away, I have understood from where I was shifting. I feel sad for children growing up with no firm foundations.
Being surrounded by folk with compassion.
Having learnt that it is possible to live on a limited budget, although that budget was able to depend on food parcels from New Zealand—thank you, Baptist Woman's Missionary Union ladies! Our family was grateful for food parcels long before they became part of many Kiwi families' experience.
Honouring missionaries
Recent New Zealand historians have tended to be critical of the 19th century missionaries who came to Aotearoa. I think their opinions and prejudices may come partly from analysing 19th century folk with 20th and 21st century eyes.
Although I would not now call myself an evangelical Christian, I will always honour the work done by evangelical missionaries, particularly for the education of girls and for improvement in maternal and child health care.
Story: Patricia (Pat) Booth
Pat has a BSc in Zoology. She has worked mainly in the not-for-profit sector and in 1990 was appointed a Justice of the Peace. Her book, Pat's India, was published in 2017. Read a review of her book here.
Photo: Attribution 2.0 Generic licence.