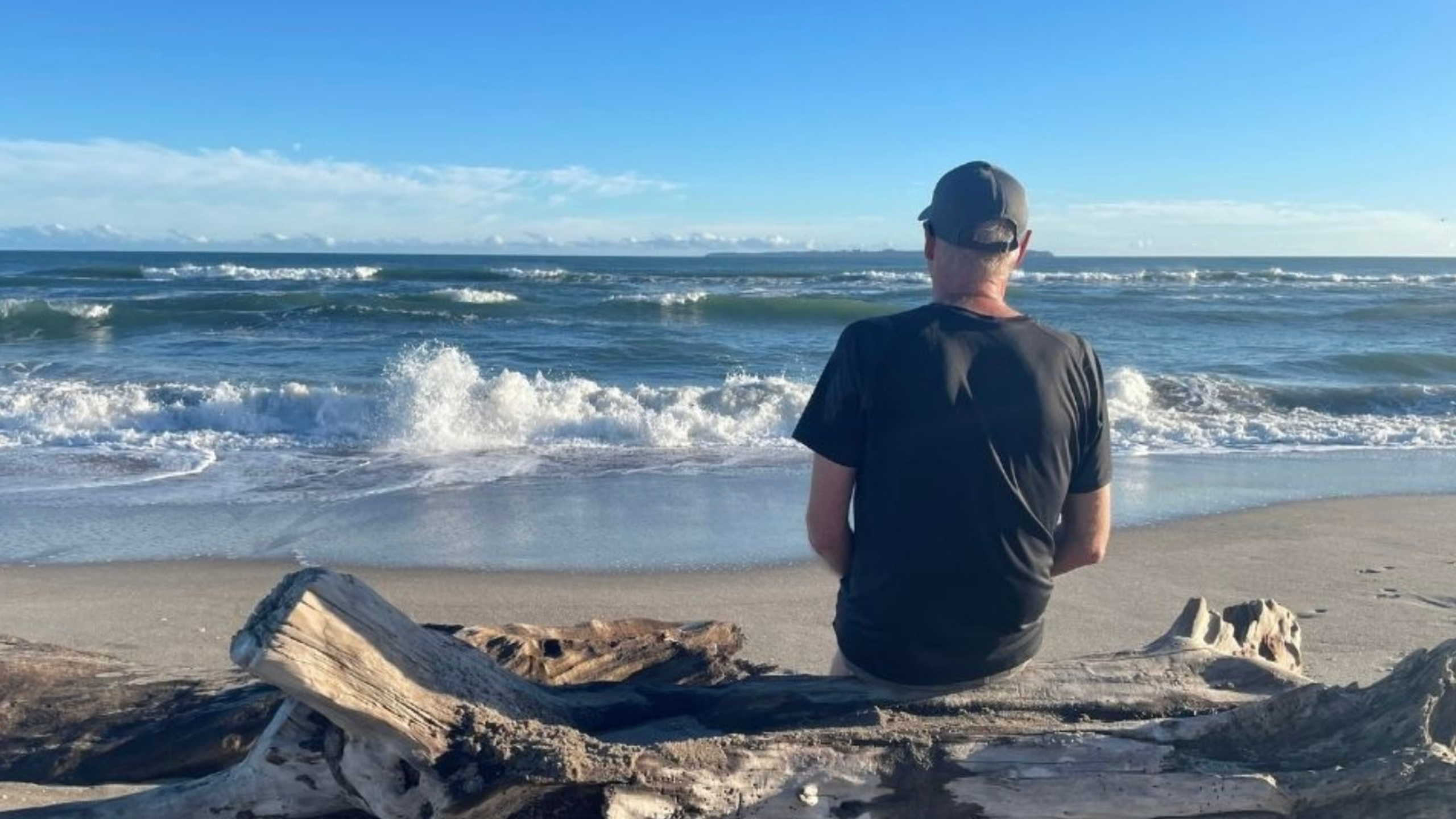 In this regular column, our Baptist National Leader, Charles Hewlett, keeps us posted on the happenings in Baptist faith communities across Aotearoa. The original Charles Mail is emailed out on a Friday and reproduced here the following Monday.
Kawepūrongo | News
What reminds you of the presence of God?
My highlight last week was meeting with Pastor Das on Tuesday morning.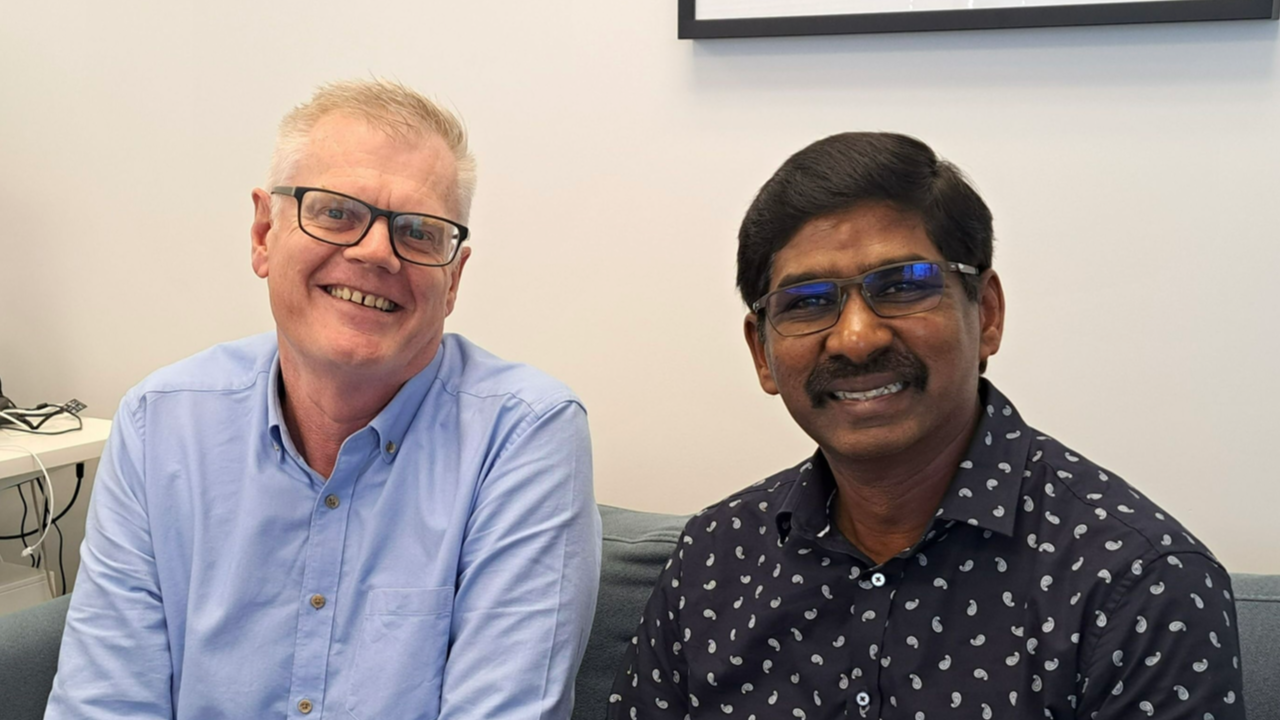 Das Premadas is the pastor of the Tamil congregation at Ōtāhuhu Community Baptist Church in Auckland. He is an Assembly Council member and we met together to talk about ways we might encourage the ethnic congregations in the Baptist family.
I love working with Das – he is one of those leaders who are quick to get on the solution side.
But mostly I like hanging around Das because his love for Jesus is contagious. He's the first person to point to scripture, and even quicker to get on his knees in prayer. He is a Baptist pastor who clearly knows where his help comes from (Psalm 121:1), that it is not by might nor by power (Zechariah 4:6), and that the gospel he proclaims is the power of God at work (Romans 1:16).
Thank you, Das. When you left I was reminded that my God is very present with me.
I wonder what reminds you of the presence of God in your life? In your ministry and mission? I asked a few Baptist leaders about when they feel closest to God. I loved their answers...
Majella Aneru Youth Pastor—Beachlands Baptist Church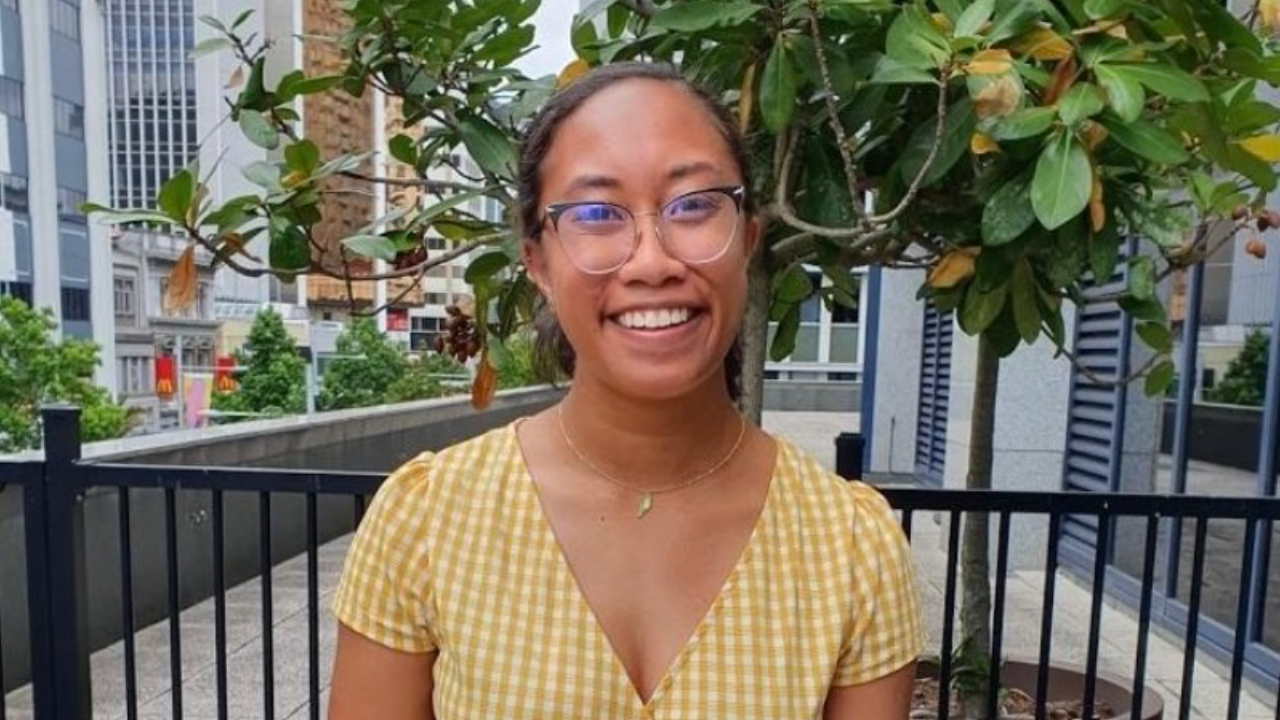 I feel closest to God in my quiet time with Him, sitting outside. The wind is a constant reminder to me that although I may not physically see His presence, He always surrounds me.
Jonan Castillon Pastor—Oamaru Baptist Church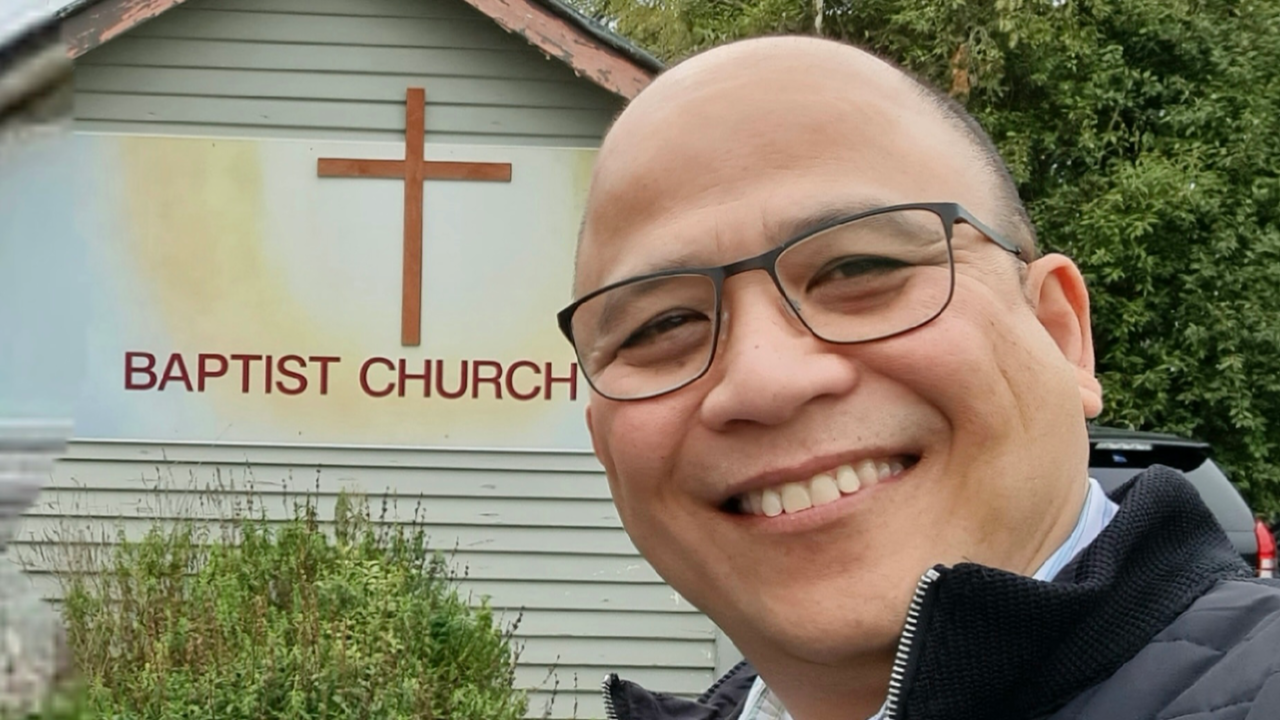 I feel closest to God when I come to Him in prayer and meditation in the early quiet mornings. I often write about His nearness and post it in my inspirational blog, From Worry To Glory.
Jacqueline Sua Family Pastor—Pakuranga Baptist Church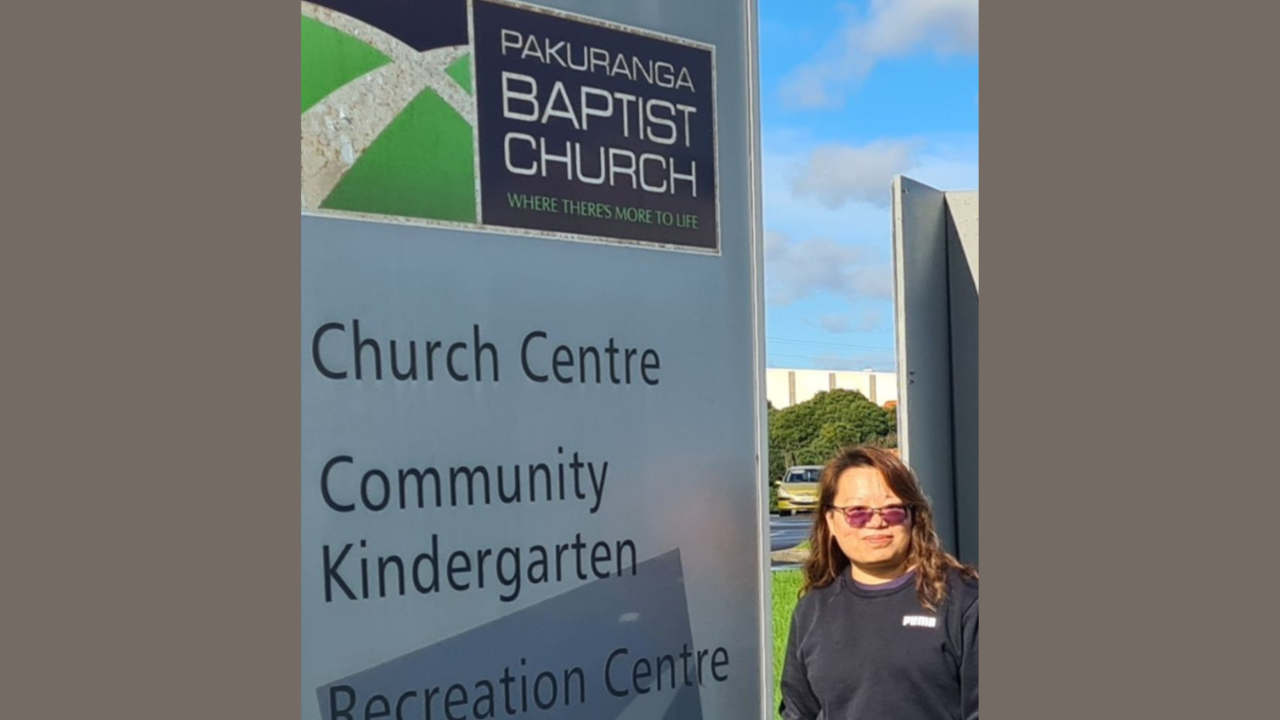 I feel closest to God when I am connecting and empowering children, young people, as well as vulnerable and marginalised individuals. Looking into their eyes reminds me of the love and compassion that Jesus has for me.
Charles Hewlett National Leader—Baptist Support Centre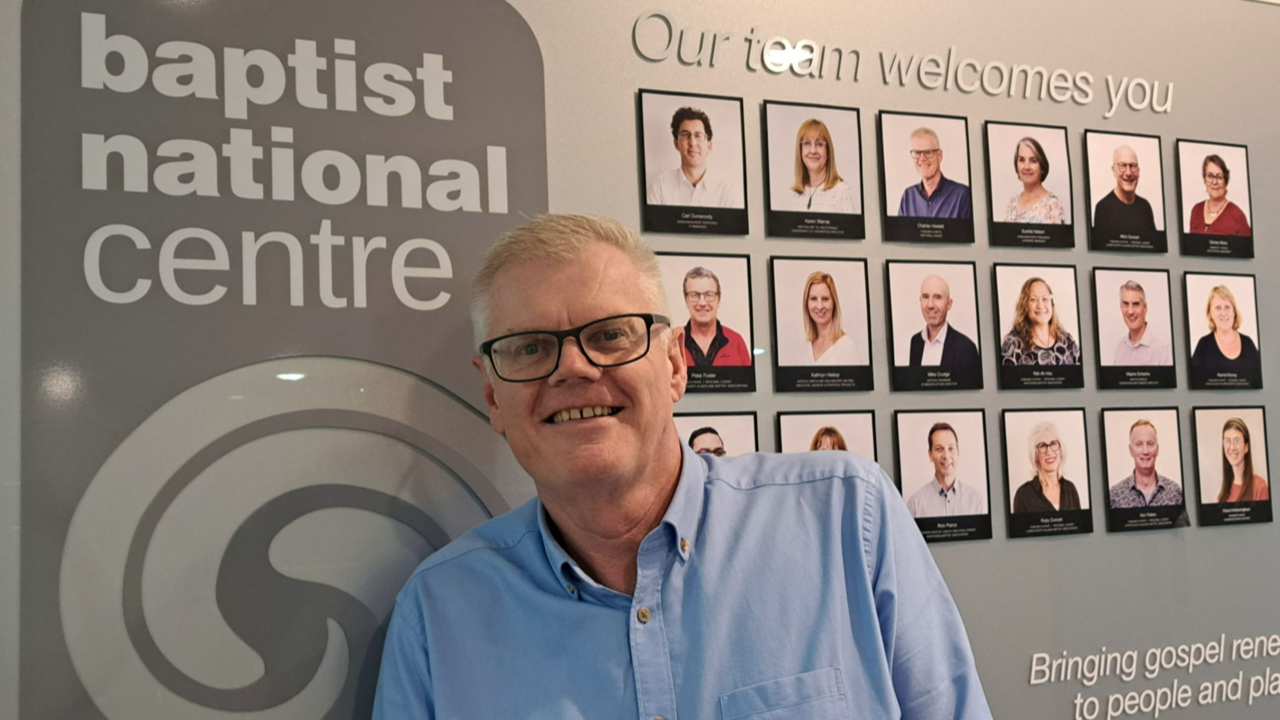 I feel very close to God when I'm hanging out with my son James and his friends who live with profound physical and intellectual disability. Because when I read the Gospels, these are the exact people Jesus was with - I know his love and comfort is present.
Kathryn Heslop Executive Assistant—Baptist Support Centre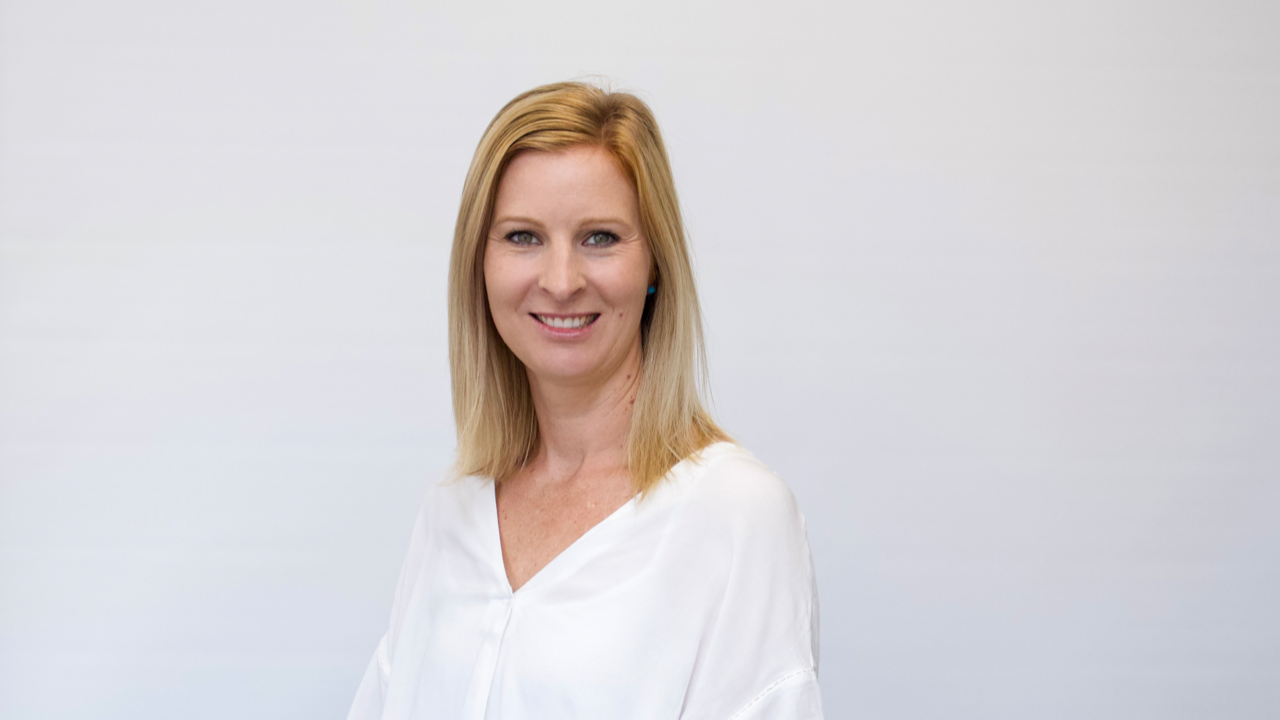 It's those still, small thoughts where I feel the Spirit's prompting, that word of encouragement in just the right moment, the offer of prayer with exactly the right words, that practical gift that assures me God will always provide. It's these times where I feel God truly sees me, wherever I am and whatever my inner thoughts are in that moment. It's then that I am reminded of God's ever-present faithfulness.
What about you? Take a few minutes to ponder: When are you closest to God? Where are you? What are you doing?
I pray that you will make this a regular practice. May Baptists know very clearly where their help comes from, that it is not by our might or power, but rather that the Gospel Renewal we proclaim is of God!
Ethan's on the road
Look out for Ethan Miller (National Youth Catalyst) if you are in the Otago/Southland Region - he is driving around somewhere on his road trip! I love these photos of Ethan with Invercargill Central Baptist youth on the left, and Dunedin City Baptist youth on the right. God is very good!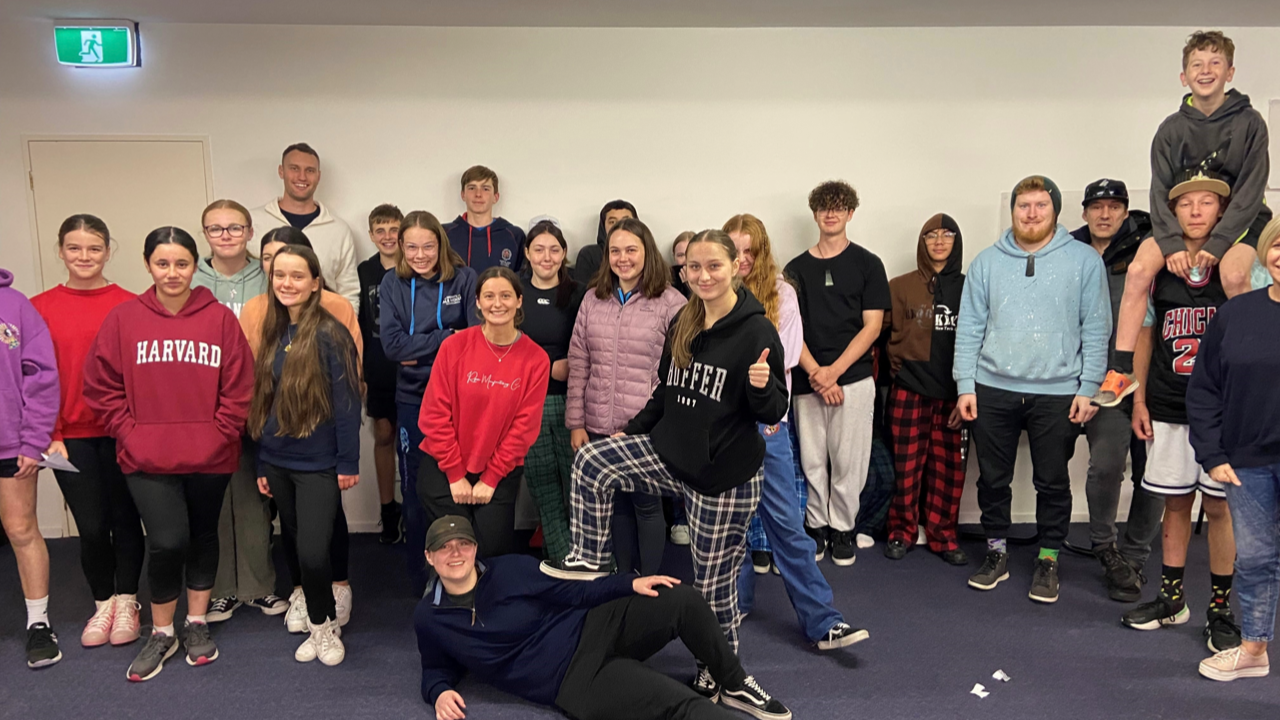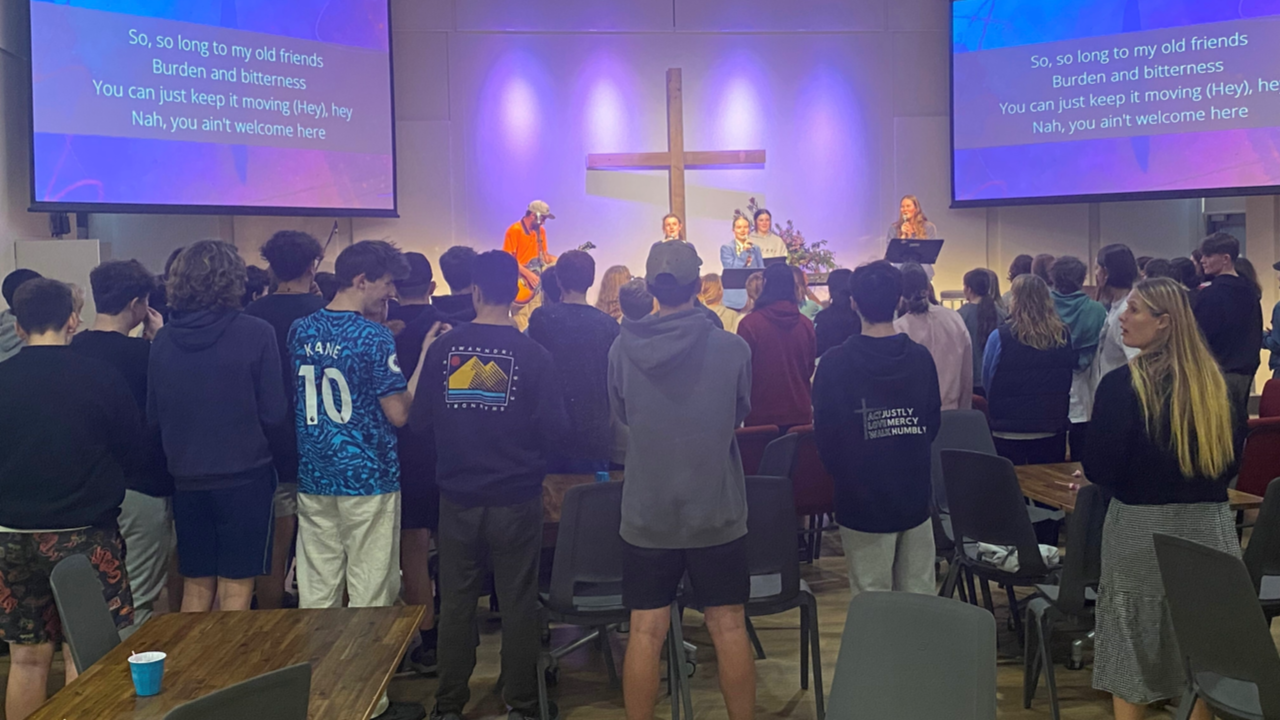 Contact Ethan on [email protected]
Have you heard of 'Carey Local' yet?
I bumped into John Tucker this week and asked him what it's all about. Click here to hear about a wonderful discipleship opportunity for your faith community.
Renew Together
How awesome to hear that 100 of our faith communities have signed up for Renew Together. Have you?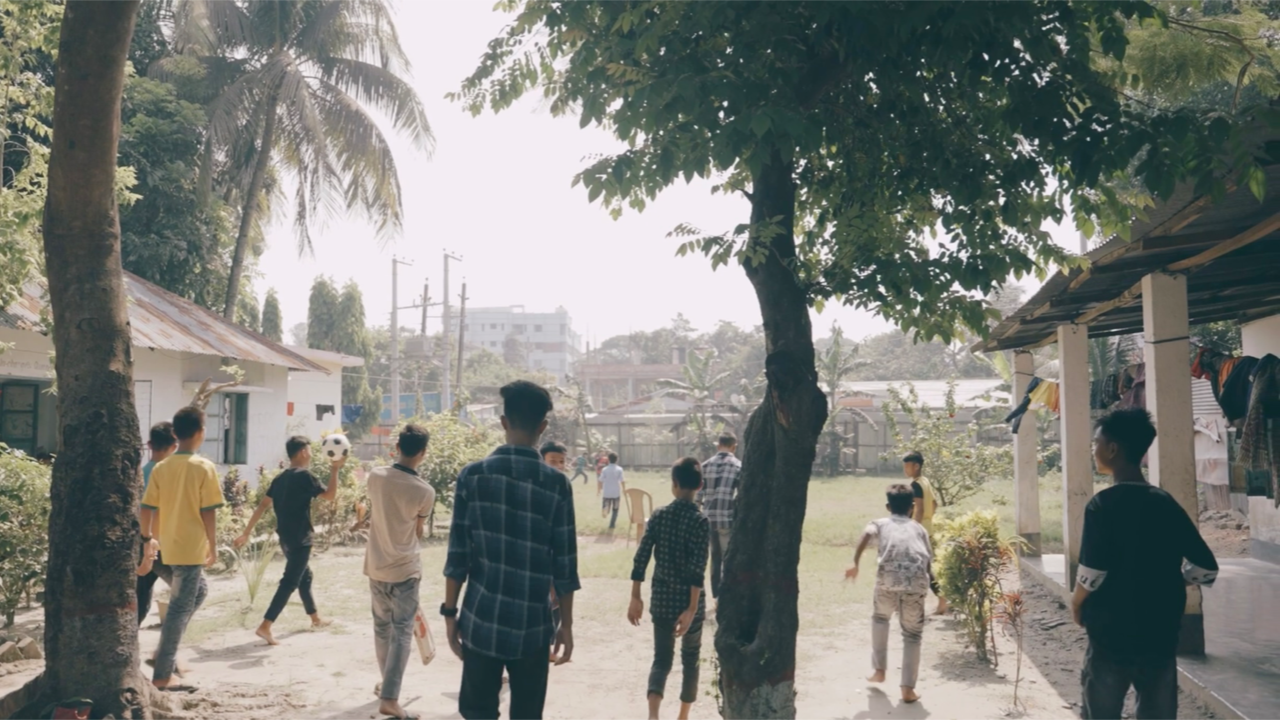 Can you please watch this moving video from Arotahi - Bangladesh is a place close to the hearts of New Zealand Baptists. Huge thanks to the Arotahi staff,Alan, Kelly, Ruth, Niki, Annie, Grace, Luke, Michelle and Ann for the way that you serve us. The future is exciting!
Otago & Southland Regional Baptist Hui
As you read this, I would have been to Alexandra Baptist Church to participate in the Otago & Southland Baptist Association Regional Hui. I am so excited—fifty or so Baptist leaders gathering together to talk about Gospel Renewal in the lower South. Join me in giving thanks to God (see prayer below) for Rachel Murray (Otago & Southland Baptist Association Regional Leader) and the renewed health in our faith communities in the lower part of our country. Associating at its best!
Karakia | Prayer
Last week I invited Roly Scott to pray for the faith communities that make up the Otago & Southland Baptist Association as they gather for their Regional Hui—Alexandra Baptist, Caversham Baptist, Dunedin City Baptist, Eastside Baptist, Gore Baptist, Invercargill Central Baptist, Invercargill Intercultural Baptist, Musselburgh Baptist, Roslyn Baptist, Roxburgh Baptist, South Dunedin Baptist, and Wanaka Baptist.
Please take time to pray with Roly for these southern faith communities.
Our Father, thank you for the large, not so populated, Otago-Southland region of New Zealand; our churches are scattered, mostly, but there are over 350,000 people needing to experience Jesus' touch.
We thank you for the 12 Baptist communities that exist and pray for boldness and strength as they witness to Jesus particularly the fledgling congregations at Wanaka and the Invercargill intercultural community. We also pray for the over 60000 people living in the north of Dunedin who now have no physical Baptist community presence among them.
We pray for Rachel Murray as she seeks to connect these churches, enable her to be a listening ear at all times and a prophetic voice when needed.
We pray that as a region we would learn to support and encourage one another better, seek out and equip developing leaders, inspire new initiatives and hopefully reach new individuals and families with the timeless message of hope in Jesus.
We are grateful we can pray to you our Father in the peerless name of Jesus, trusting your Spirit to accomplish your purposes in this day.
AMEN
Roly Scott, Retired Baptist Leader
Kupu o te wiki | Word of the week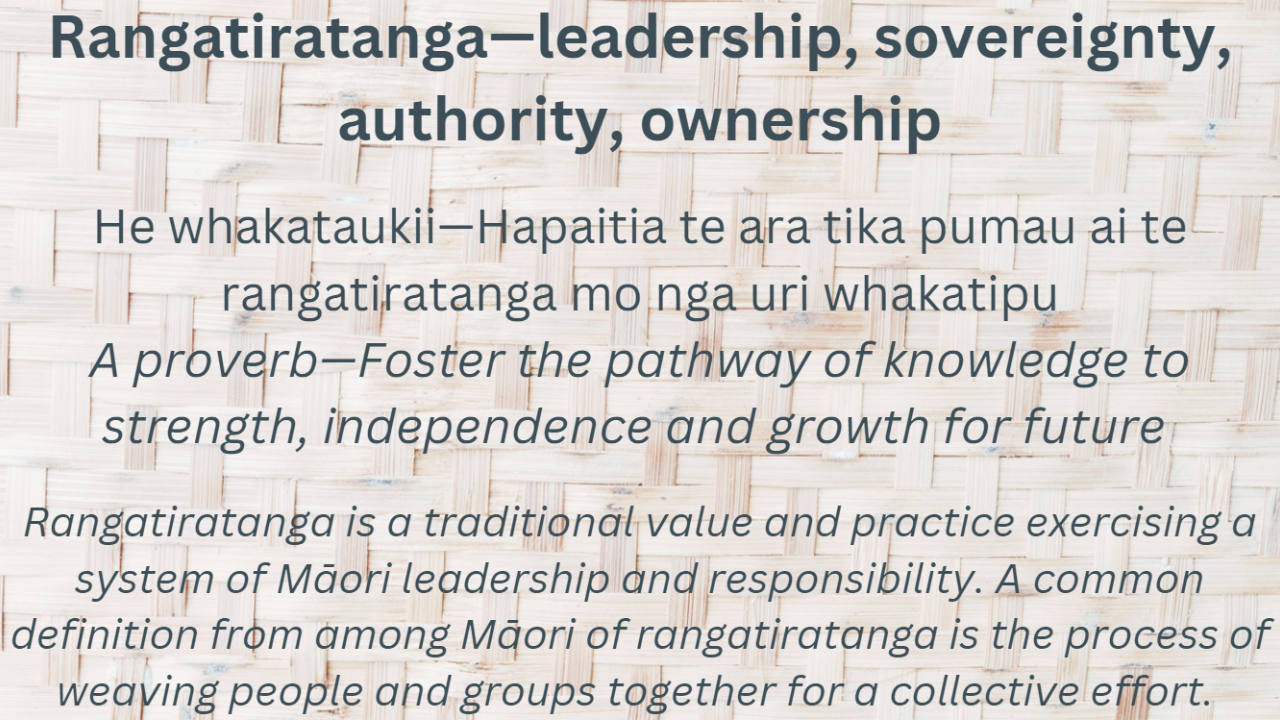 Matawhaiaro | Personal
Kia Ora Baptist Whānau
I love the fact that each week I get to write some personal comments to you. And most weeks someone emails me back to say they are praying for me and my family - what an incredible privilege. I am so thankful :)
Here are few 'personal' things happening in my world:
My daughter Jessica is getting baptised on Sunday evening. I am so excited! Thanks heaps Nathan, Ashley, Gabby, Roseanna – you guys are awesome!
My wife Joanne and I fly to Norway on June 29 to participate, and represent you, at the annual Baptist World Alliance gathering. This will be my first time at a BWA event so I am looking forward to it.
Me, I am down to have a full hip replacement on July 17. I have been living with severe arthritis in both my hips for a few years now, with the left hip causing me significant pain. I can't wait!
My older sister is Head of People and Culture at VisonWest. We had a competition to see who could get the most of our colleagues to the Parihaka musical. I acknowledge that she is better than me – 20 to my 18. You are the winner Sandra!
My Mum came to stay for the weekend. She lives on the Gold Coast and came over for Jessica's baptism. Quick, tidy the house!
My Dad died seventeen years ago last week – his funeral day was May 23. It's amazing how much I still miss him.
My son James has just turned 29, and he goes three days each week to the Agape Care day programme in West Auckland. I love their verse, "Along unfamiliar roads I will guide you; I will turn the darkness into light and make the rough places smooth. I will not forsake you. (Isaiah 42:16) This is real Kingdom work!
My Lord and Saviour Jesus reminded me this week, "As the Father has loved me, so have I loved you." Oh my goodness – this is way too much for me to comprehend! But I guess this makes me and you very very special!
Again, please know that I pray for you and your faith communities. I am personally interested in you and pray that God would use you to help bring gospel renewal.
Have a good week
Charles
Pikita o wiki | Photo of the week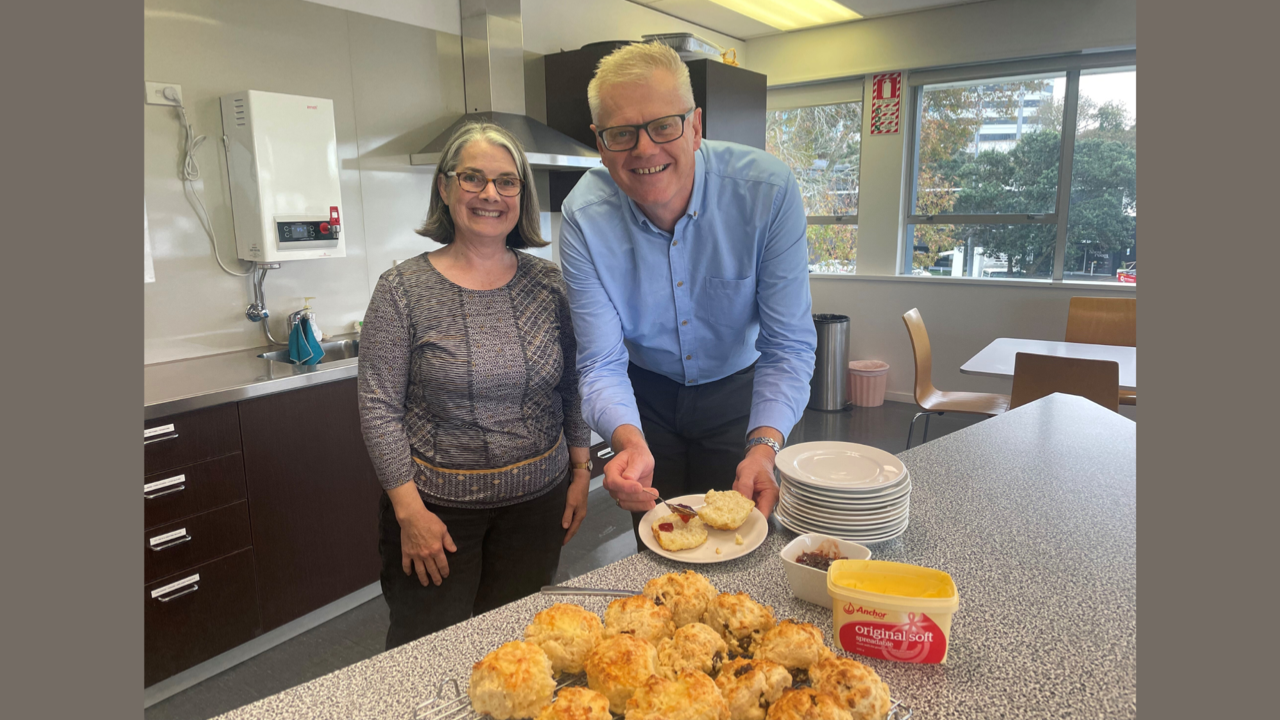 10.30am on Tuesday morning is definitely the time to visit the National Support Centre. Thanks Sushila!
Photos: Supplied by Charles Hewlett.