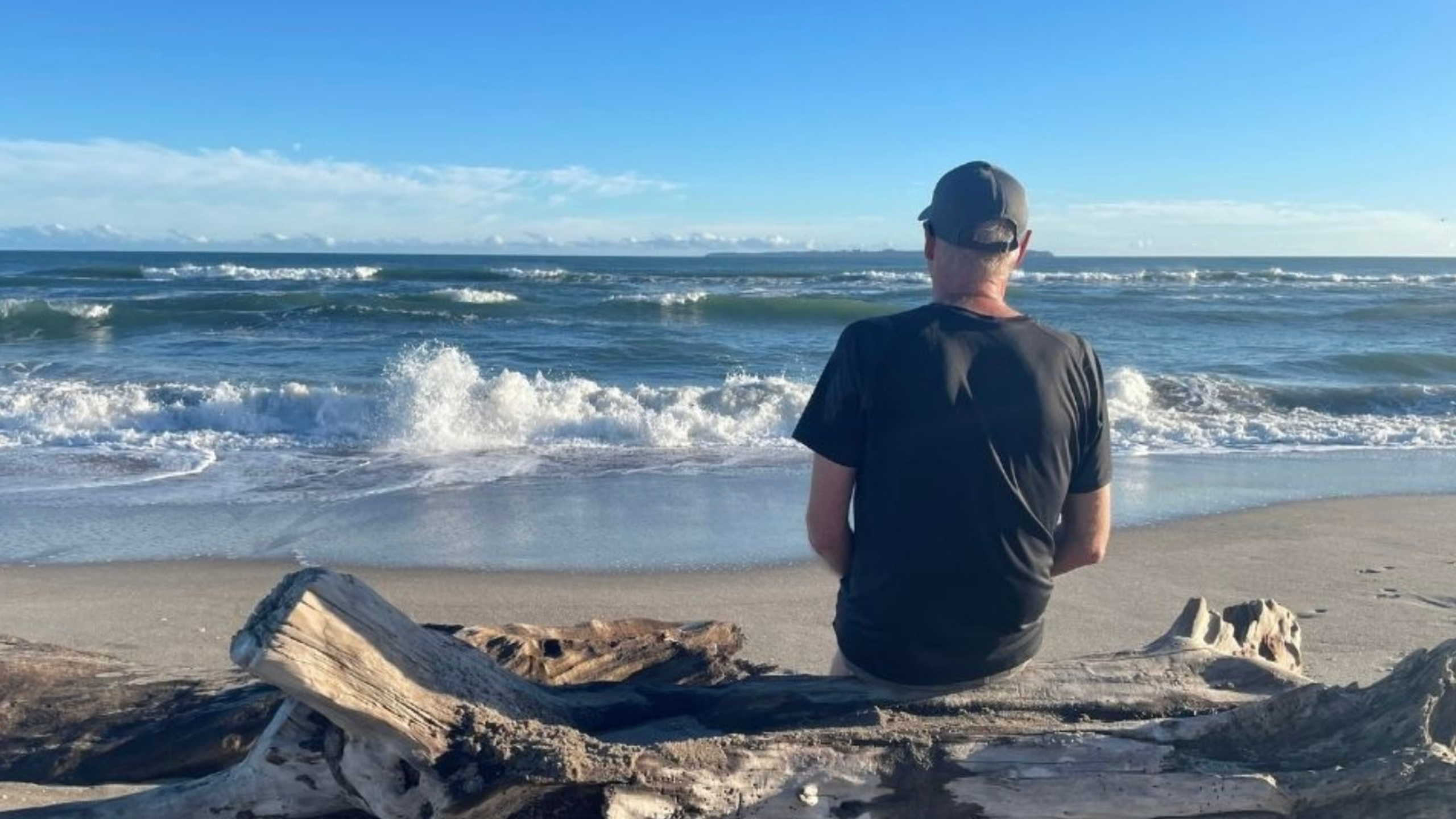 In this regular column, our Baptist National Leader, Charles Hewlett, keeps us posted on the happenings in Baptist faith communities across Aotearoa. The original Charles Mail is emailed out on a Friday and reproduced here the following Monday.
Matawhaiaro | Personal
Dear Baptist Whānau
Throughout this year, my wife Joanne and I have talked together a lot about how long I should stay in my role as National Leader of the Baptist family of churches. In recent weeks, Assembly Council have agreed to our request to bring my ending date forward one year – from our annual National Hui in November 2025 to Hui in 2024.
Ha, I am not quitting, or going anywhere, we are just bringing the end of my second term forward one year. I was keen to make Assembly Council aware of this now so we can work together in ensuring a good process and smooth transition to our next leader.
Please be assured I will continue to work very hard over the next 15 months so the many initiatives we are currently working on continue to be developed and well established – for the purpose of helping bring gospel renewal to people and places in our local neighbourhoods.
We deeply love the Baptist family. People have been so kind and supportive to us. When we look at some of the many positive things:
>> A common language around Gospel renewal
>> The revitalisation of our Associations
>> The restructuring of the Support Centre
>> A new and exciting communication platform
>> the employment of our Te Pouarataki o te Hikoi
and the outcomes of the recent Māori Hui
>> The employment of a youth Catalyst to breathe new life into BYM
>> A renewed complaints procedure, a more robust registration process
>> The updating of so many of our policies and procedures
>> Managing to mostly endure through the COVID-19 pandemic
We feel God has been incredibly gracious to us.
I look expectantly to how the faithfulness of God will continue towards New Zealand Baptists over the next year. I continue to be very excited about the future – bring it on!
May God bless you heaps
Charles
Kawepūrongo | News
Big Bites
Talking about initiatives and my next 15 months…I do hope you are planning on attending our Baptist National Hui. Our gathering together this year will be very much about Baptists 'being courageous' and 'shaping our future' – and therefore we need you in the room!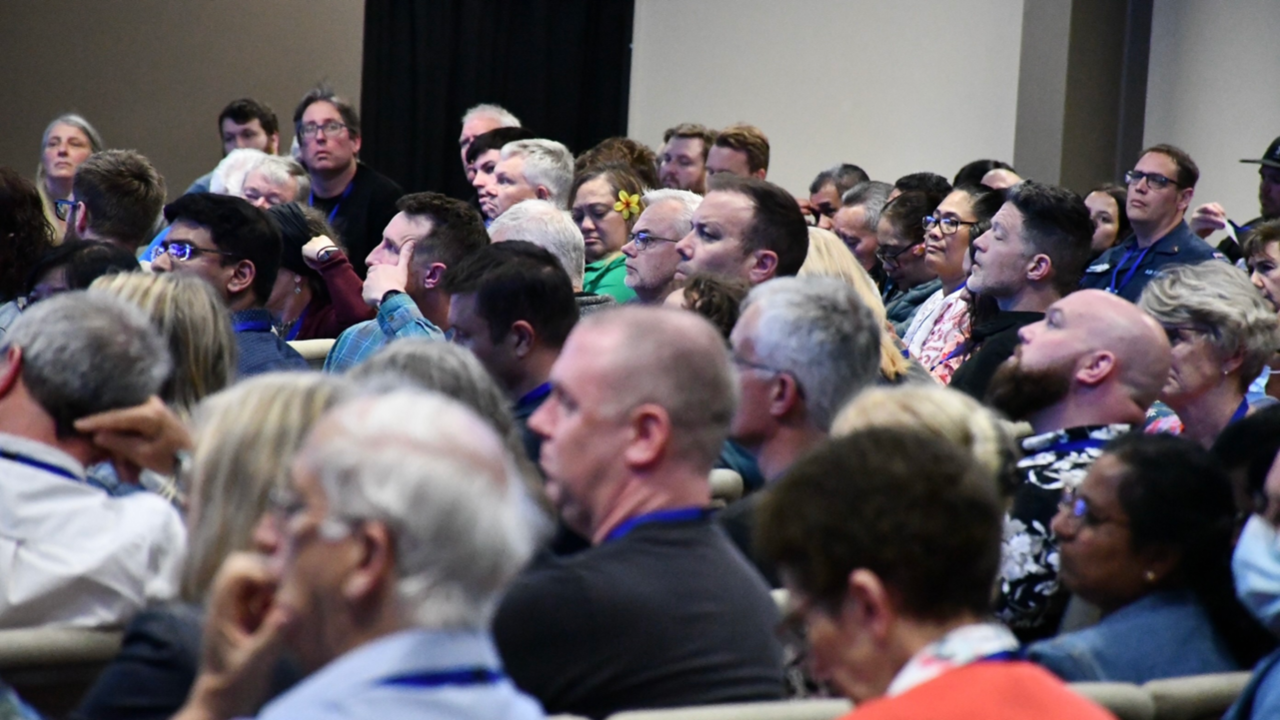 Four of the 'Big Bites' I am keen to see us take together for the purpose of seeing Gospel renewal in our local neighbourhoods include:
Big Bite 1: A posture of humility for difficult discussions
Big Bite 2: A new way of making decisions together
Big Bite 3: A mechanism to ensure our people and places are safe
Big Bite 4: An alignment of our assets for gospel renewal
This is definitely not a season for nibbling at the edges, it's a season for big bites!
Situation vacant
Clearly, there is much exciting work to be done over the next 15 months!
I am looking for someone to work alongside me as National Leader in an Executive Assistant role - someone who is well organised, resilient, highly relational and heaps of fun.
I love Jesus. I love the Bible. I love the Gospel. I love the church. And I love the mission of God. I wonder if this sounds like you too? Our calling is to help Baptist faith communities and their leaders thrive for the purpose of helping to bring Gospel Renewal to people and places in local neighbourhoods.
Please take time to read the job description here. If it sounds like you, or someone you know, I would love to hear from you.
The role would provide a great opportunity for growth and development.
Email me at [email protected]
Our next Baptist Union President
The most exciting part of my week was getting to spend time with Susan Osborne. Susan is Assembly Council's nomination for Baptist Union President for 2023/24.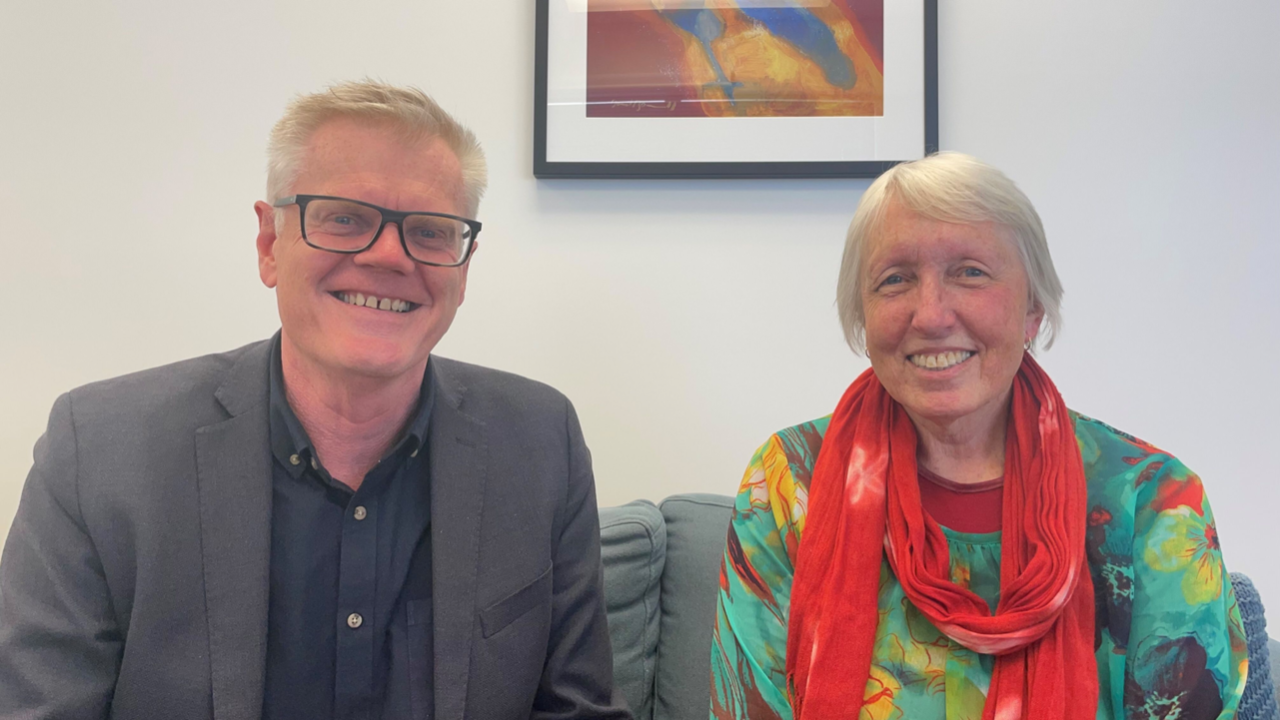 I have known Susan for a number of years and New Zealand Baptists are in for a real treat! Her life (and husband John's too) has been sold out for the mission of God. I am already praying that her influence will contribute to the raising of the next generation of overseas workers.
Three words for thriving
On Tuesday I hosted Chris Chamberlain (Regional Leader - Upper South Baptist Association) for the day at the National Support Centre. He talked passionately with me on how he could make the faith communities in his region thrive. Three words are giving him a framework for his work - resourcing, gathering, and creating. What a blessing he is!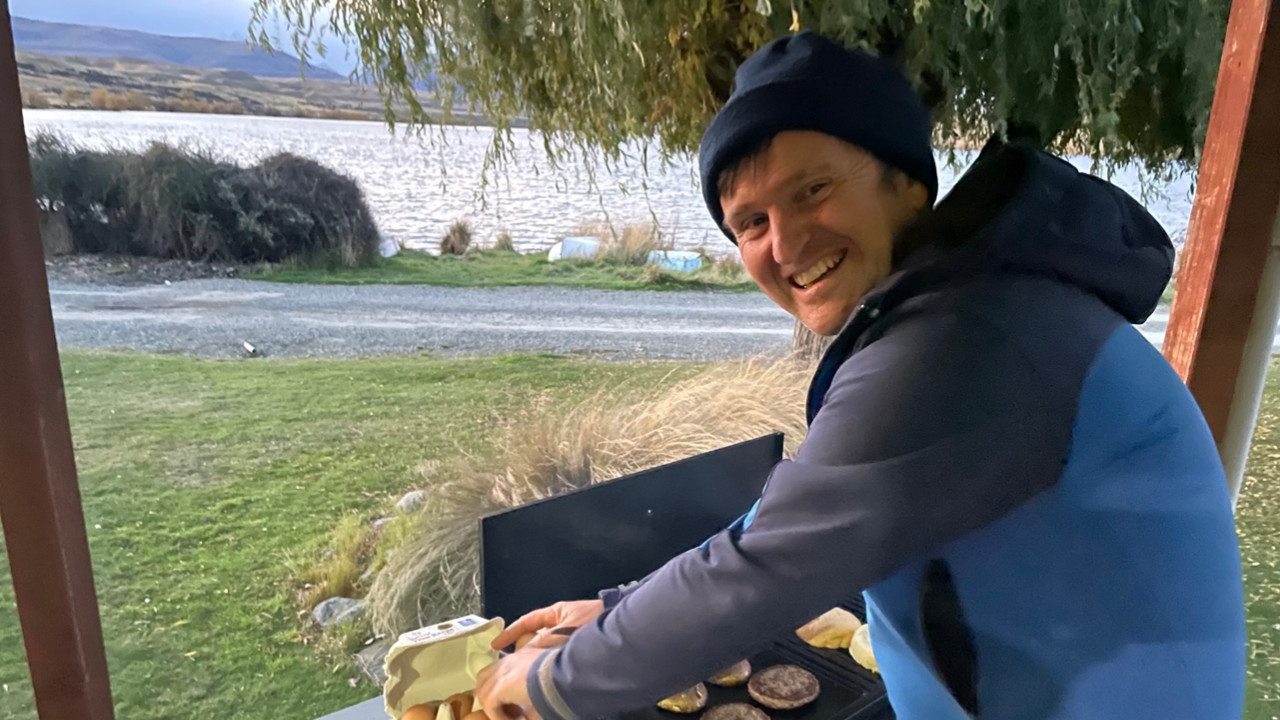 Interested in Children and Families Ministry?
On Wednesday I spent time with Jan Ozanne and Raewyn Moodie talking Children and Family Ministry. We discussed the good progress being made on our new child and youth protection policy with Child Matters. Early in the new year there will be webinars through Carey Centre for Lifelong Learning, designed to explain how to implement the policy. Jan and Raewyn raved about Rachel Turner's visit to New Zealand. Rachel is an international speaker on Children and Family Ministry and will be speaking in Auckland and Wellington this month. We also talked together about the Children & Families Ministry Gathering at the Baptist National Hui (Friday 3 November at 3:30pm). Interested you? You're welcome to attend!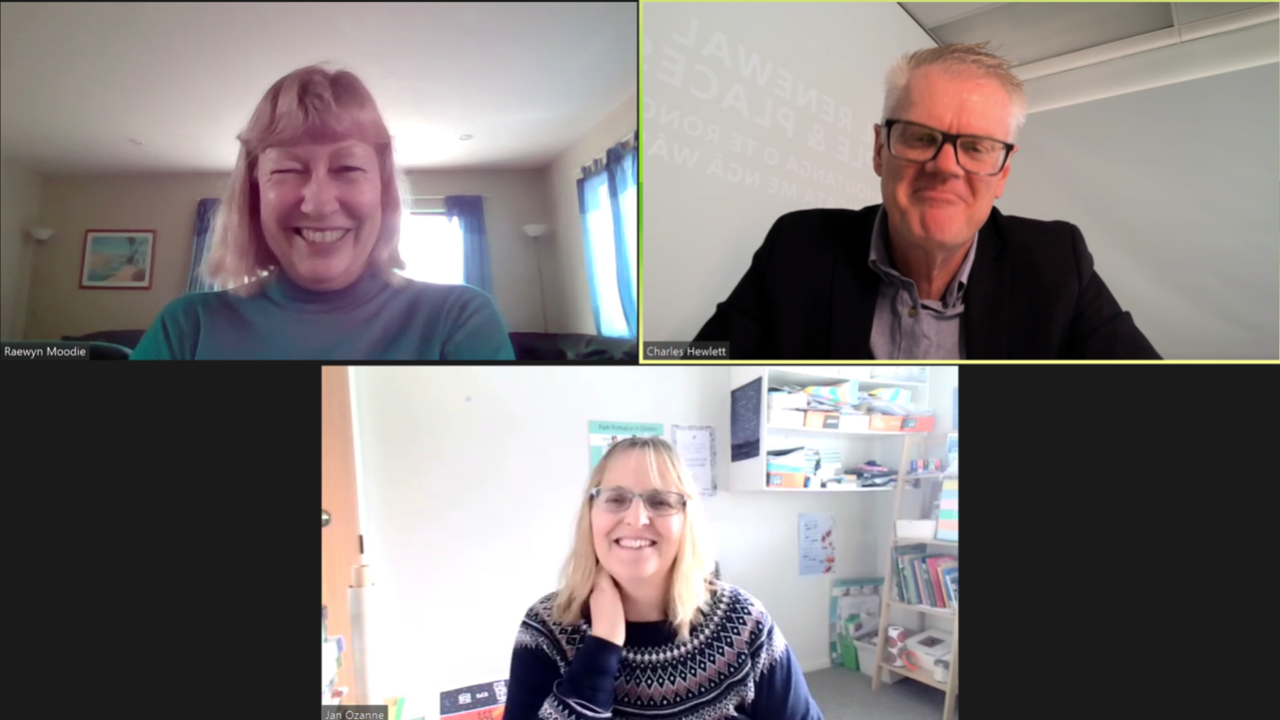 Baptist Women of the Pacific
Then I was excited about getting to spend time with Elissa Macpherson (President - Baptist Women of the Pacific). To hear her heart for supporting and implementing the objectives and ideals of the Baptist World Alliance among Baptist women of the world (and in particular the Pacific region) was inspiring.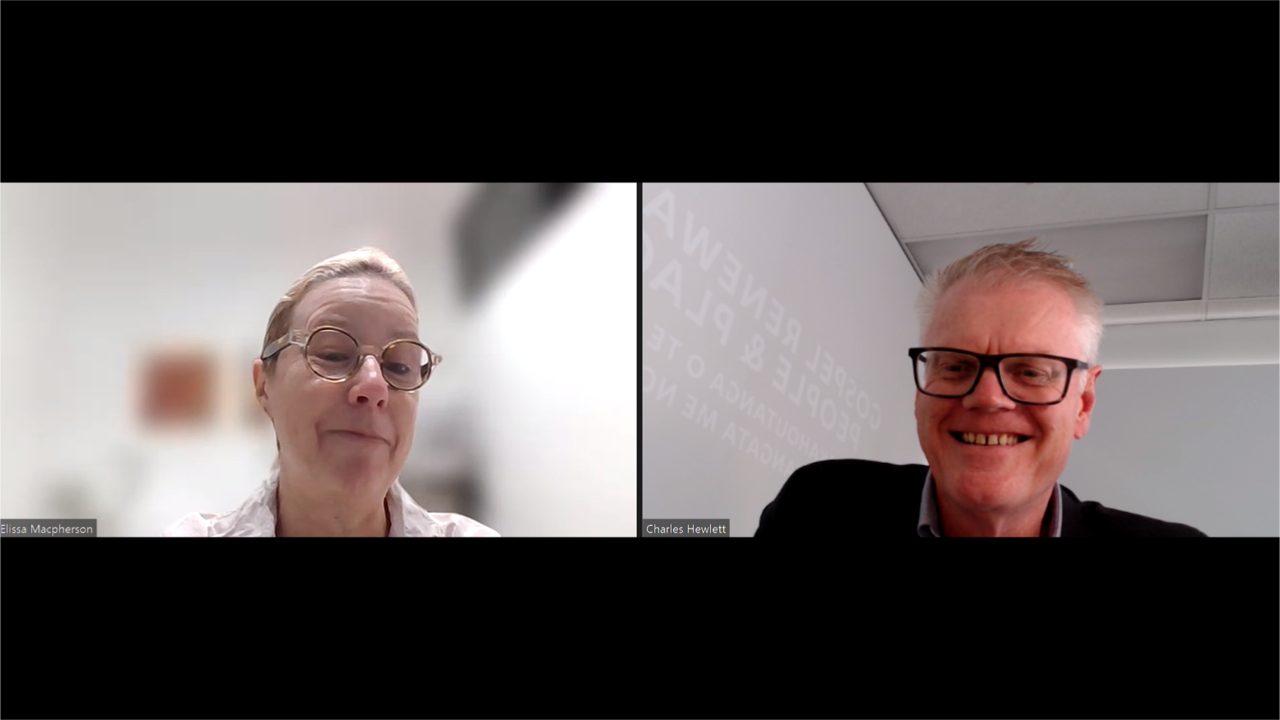 Working alongside our Te Pouarataki o te Hikoi
I often think about God's many blessings in my life.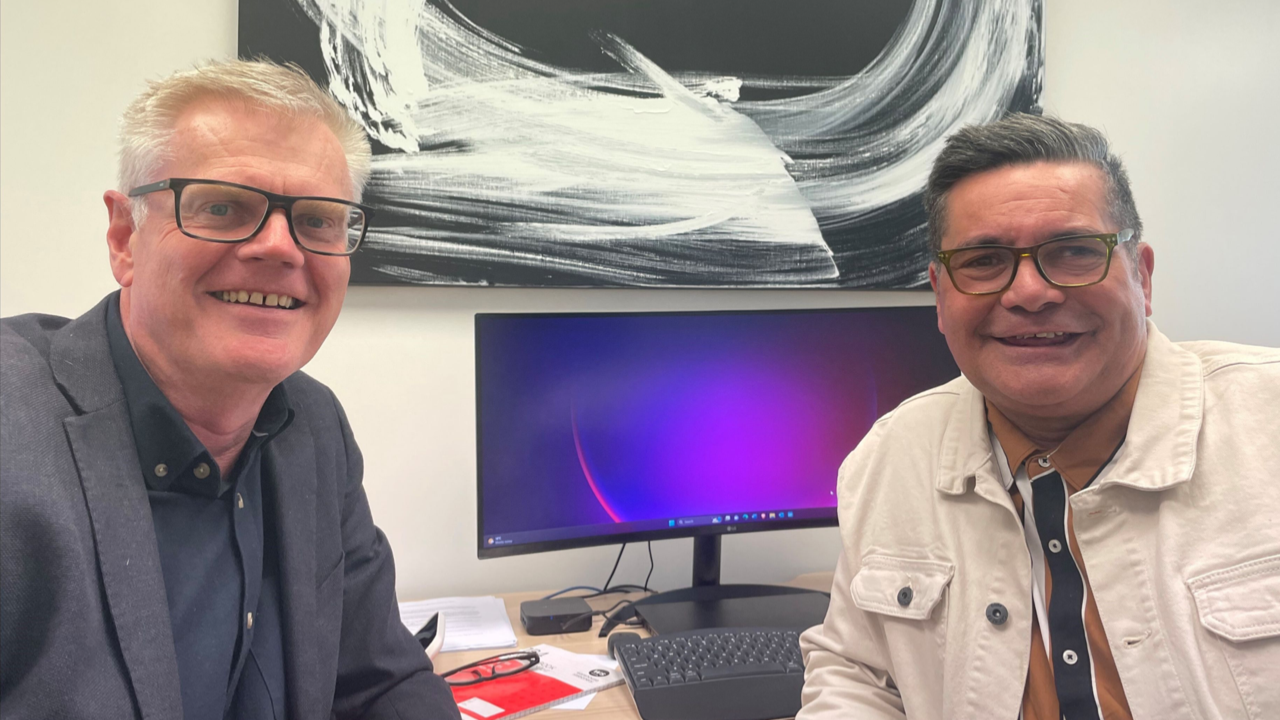 One of the most significant things in my time as National Leader has been the privilege of working alongside our Te Pouarataki o te Hikoi – Luke Kaa-Morgan. During this week Luke and I worked on a couple of strategic projects together. What a blessing he is to our movement of churches. To me his leadership personifies the fruit of the Spirit - love, joy, peace, forbearance, kindness, goodness, faithfulness, gentleness and self-control. Thanks Luke for all that you do.
Kupu o te wiki | Word of the week
MANAWA | heart (of a person), heart (seat of affections)
He Whakataukī | A Proverb
He Manawa tītī | A person with great endurance
Karakia | Prayer
I asked my good friend, and Laidlaw College theologian, Myk Habets to write a prayer of thanksgiving to God. I encourage you to sit prayerfully with each line of Myk's prayer. Meditate on the richness of these truths in your own life...and give thanks.
Dear God of grace and glory,
Thank you for your constant goodness and mercy.
Heavenly Father, thank you that all good gifts come from you.
Eternal Son, thank you that you did not exploit your power but chose to live, die, and rise for us and our salvation.
Holy Spirit, thank you for your fearful work of perfecting us into the likeness of Christ.
Dear God of grace and glory, thank you.
Amen
Click here for more Charles Mail.
Photos: Supplied by Charles Hewlett