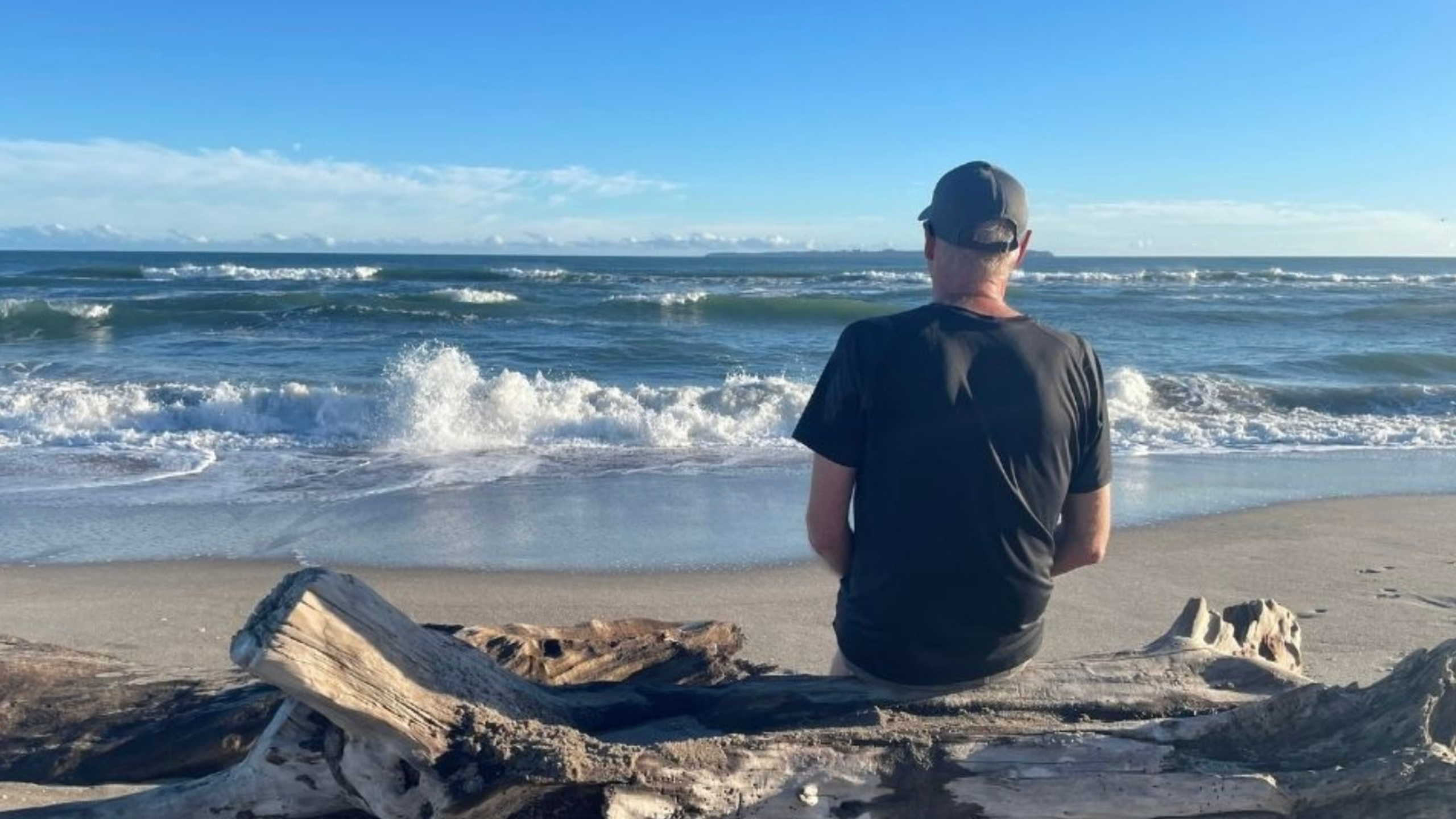 In this regular column, our Baptist National Leader, Charles Hewlett, keeps us posted on the happenings in Baptist faith communities across Aotearoa. The original Charles Mail is emailed out on a Friday and reproduced here the following Monday.
Kawepūrongo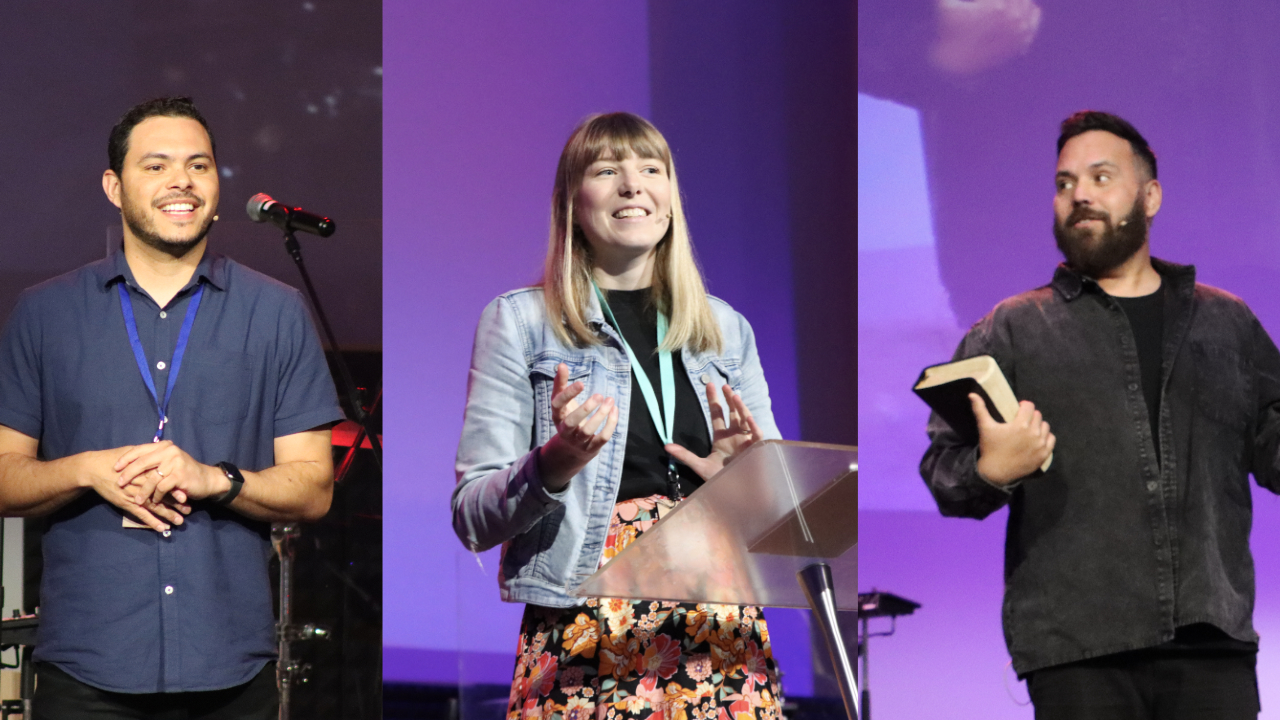 Thank you everyone for making our 2023 National Hui such an incredible time.
Some feedback on our Baptist National Hui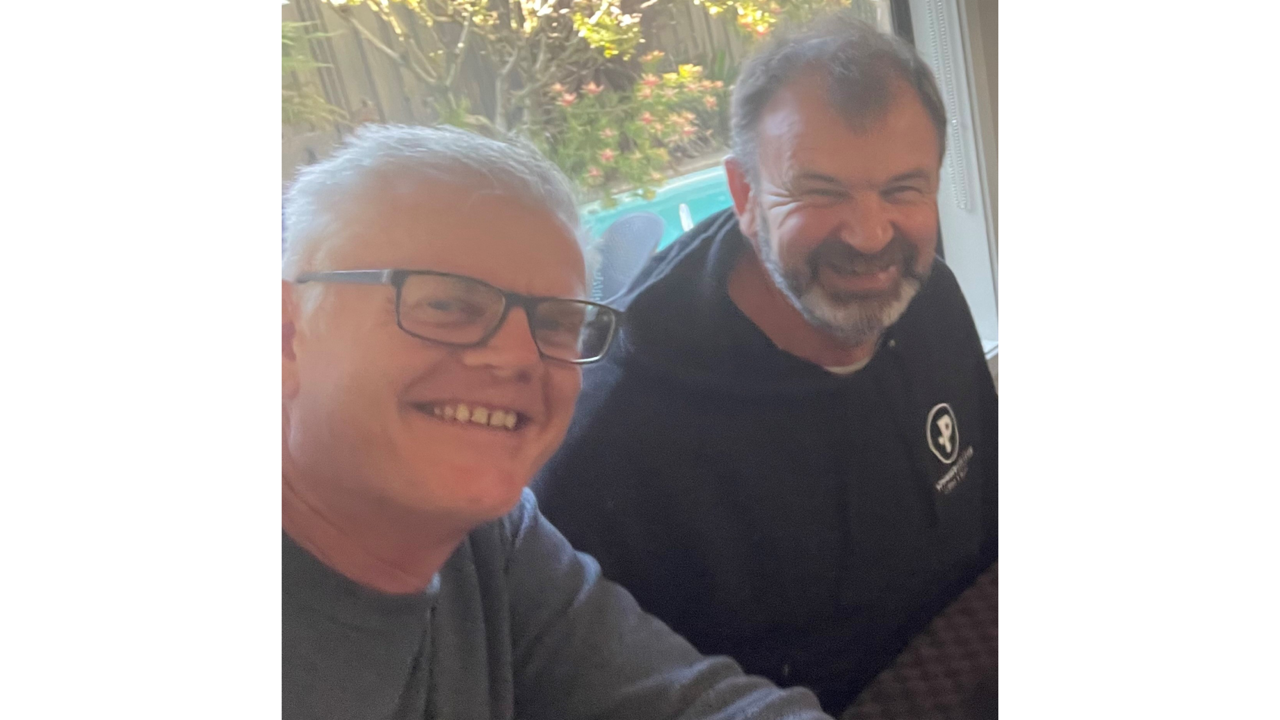 Andrew Mitchell (pastor- Napier Baptist Church) writes:
The pre–Hui Community Impact day was inspiring, being informative and challenging with many practical topics to aid us to reach our own community. The overall tone of the National Hui was one of our highlights as were the individual conversations we had with some amazing people over kai. Difficult discussions done well in such a large and diverse group should be celebrated and we look forward to the next Hui in the beautiful South Island. As I write this, I am reminded of our responsibility to pray for our national leadership, that God would continue to give His abundant wisdom to them as we all work through these very important 'big bite' issues together.
Here's what some other people said about Hui:
> What a fantastic hui! Thank you for the thought and care that went into it. A highlight for me was the intercessory prayer at the beginning. Loved being all together.
> Hui was AWESOME! God was moving powerfully.
> I was very impressed with the spirit of constructive engagement that Baptist leaders far and wide brought to the gathering.
> I thought last year was inspiring but this year was exceptional! I left with a kete full to activate.
> A greater range of people, opinions, age, race and gender, humbly led. We engaged with our future...through conversation, we heard of new initiatives that are 'outside' of a set mind set.
> I think perhaps this is a Church I could grow old in.
It's hard to believe but I have come back to work even more in love with the Baptist church family. We have so many wonderful people - I give thanks to God for you all.
The questions our regional leaders are discussing
On the Sunday after Hui, I had the privilege of hosting the Regional Leaders at my home (under our Pohutukawa tree).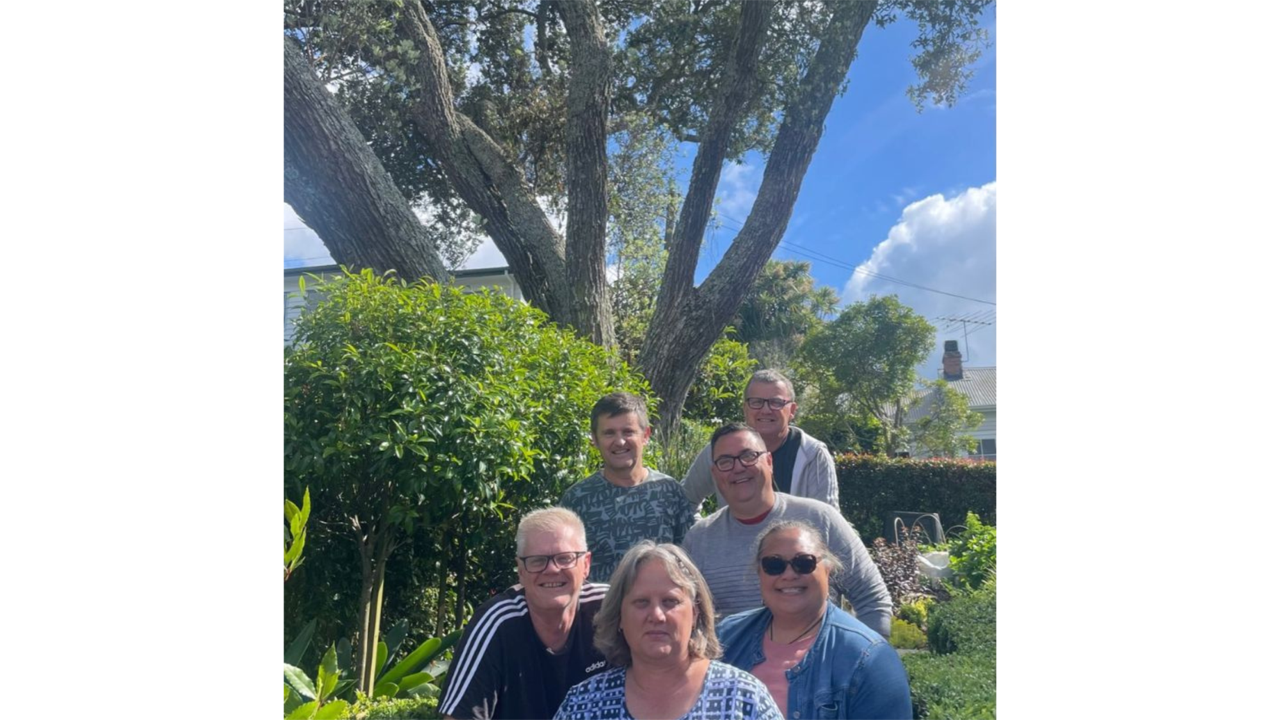 We spent our time working through the four big-bites from National Hui:
> A posture of humility for difficult discussions;
> A new way of making decisions together;
> A mechanism to ensure our people and places are safe;
> An alignment of our assets for gospel renewal.
What did we hear people saying to us? What was God saying to us? How were we being asked to lead? Where do we need to be courageous and strong? What should our next steps be? As a team we look forward to continuing this conversation with church leaders over the next few months.
How can you walk beside a young person you know?
I love the little wooden figurines that we each received at the He Rito evening that celebrated our young people at Hui. Mine is sitting next to my bed as a daily reminder to be thinking about, praying for, mentoring and discipling a young person I know.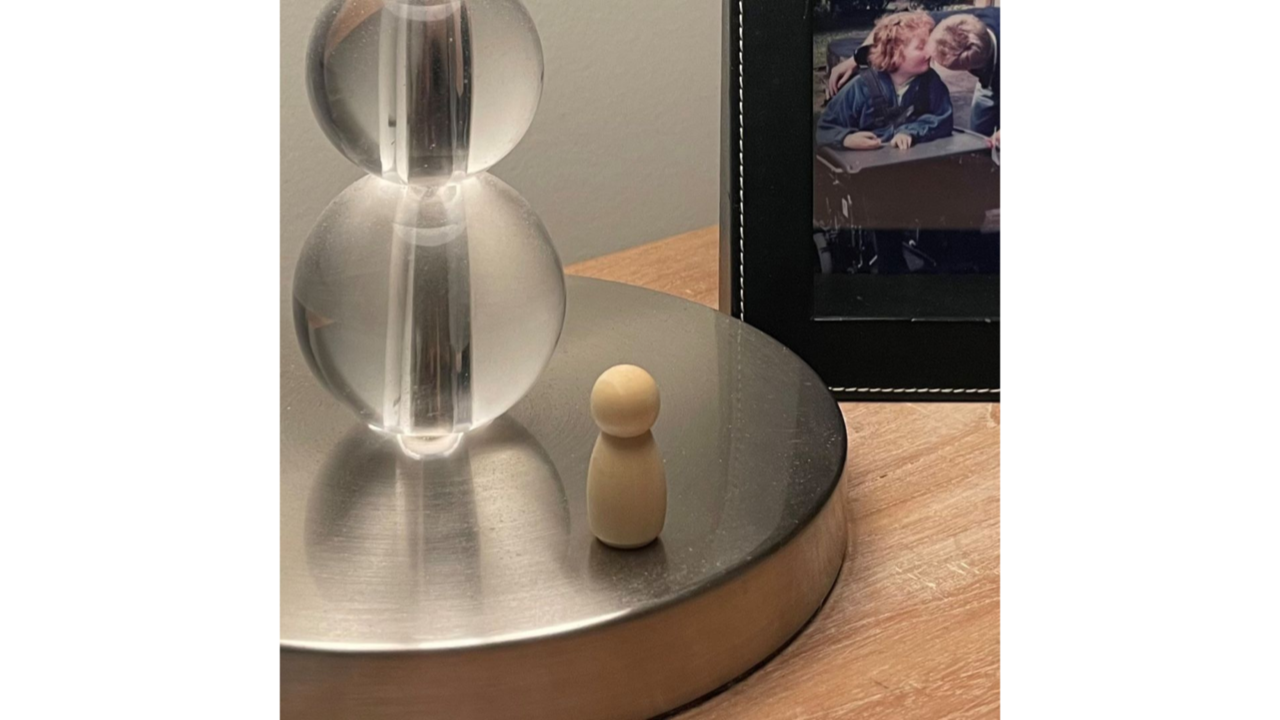 It reminds me too of the He Rito challenge that Karen Warner gave us to spend 15 mins talking (with our leadership teams) about one thing our church could do in the next month to impact the faith formation of our young people.
Introducing Christine Stride
It was a very exciting start to my week last Monday when Christine Stride arrived for her first day of work as my EA! (see photo below)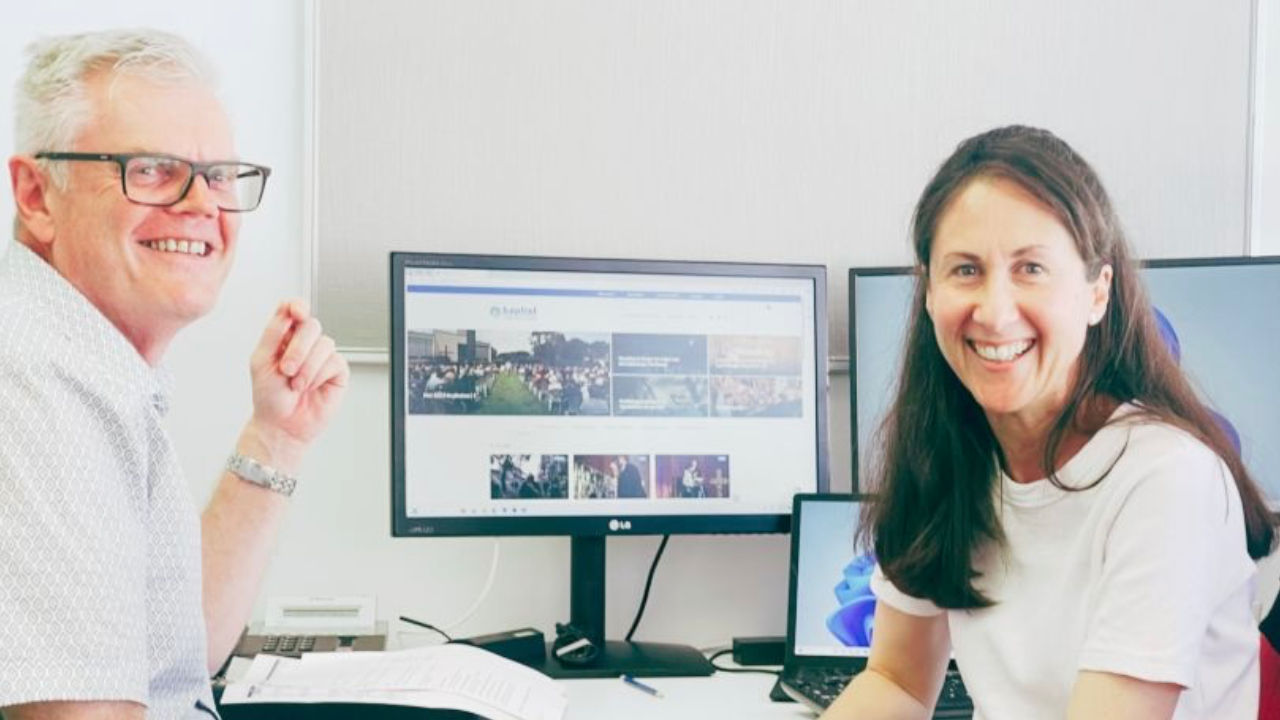 Thank you, Christine, for fitting into our team so wonderfully well. God has been very good to us, and we look forward to the many ways your expertise and experiences will help us in bringing gospel renewal to people and places.
I invited Christine to write this week's matawhaiaro section at the bottom.
Hanging out with our South Auckland pastors
I loved the opportunity on Thursday to have lunch and share a devotion with the leaders who make up the South Auckland cluster (it was another excellent chance to thank them on your behalf for hosting us so well at Hui). If our churches are to thrive for gospel renewal, then it is crucial that our leadership is robust. Hanging out with our pastors like this (see photo below) is a priority for me.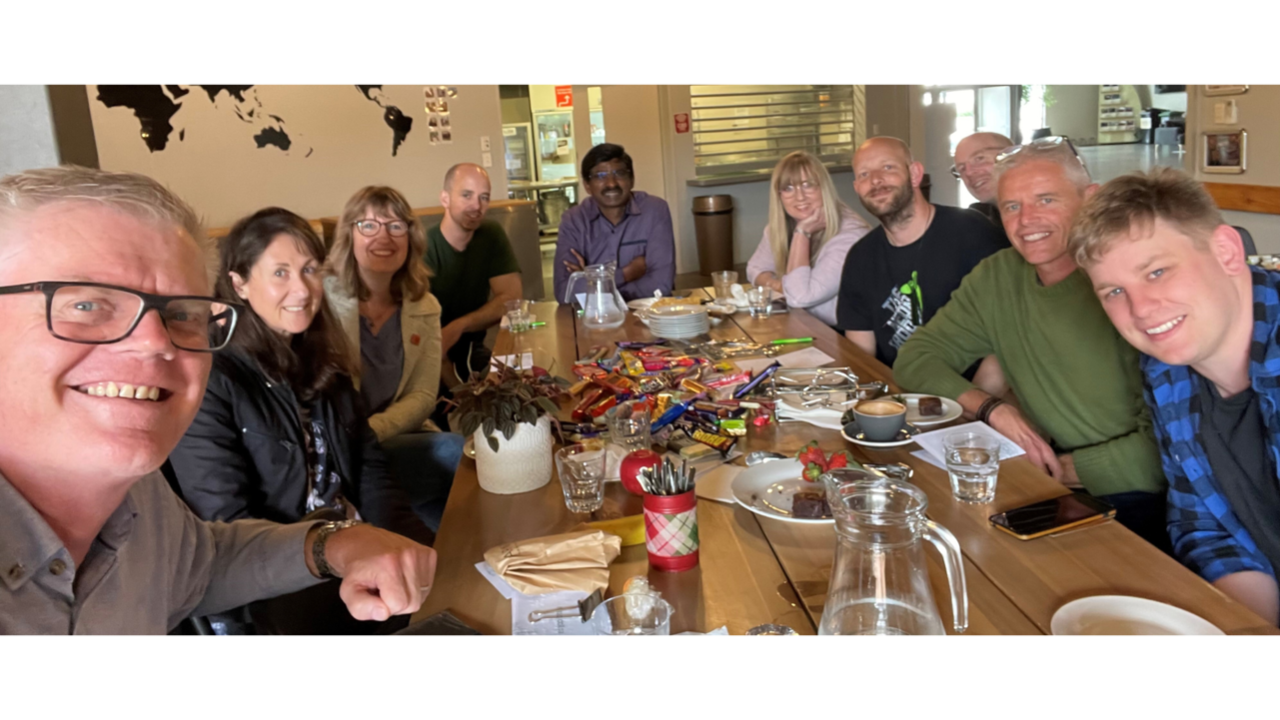 One-on-one
And then it doesn't get better for me than spending one-on-one time with one of our pastors. Thanks Matt Sharpe (Titirangi Baptist Church) for coming over and reminding me of what a beautiful thing it is to spiritually lead a community of people.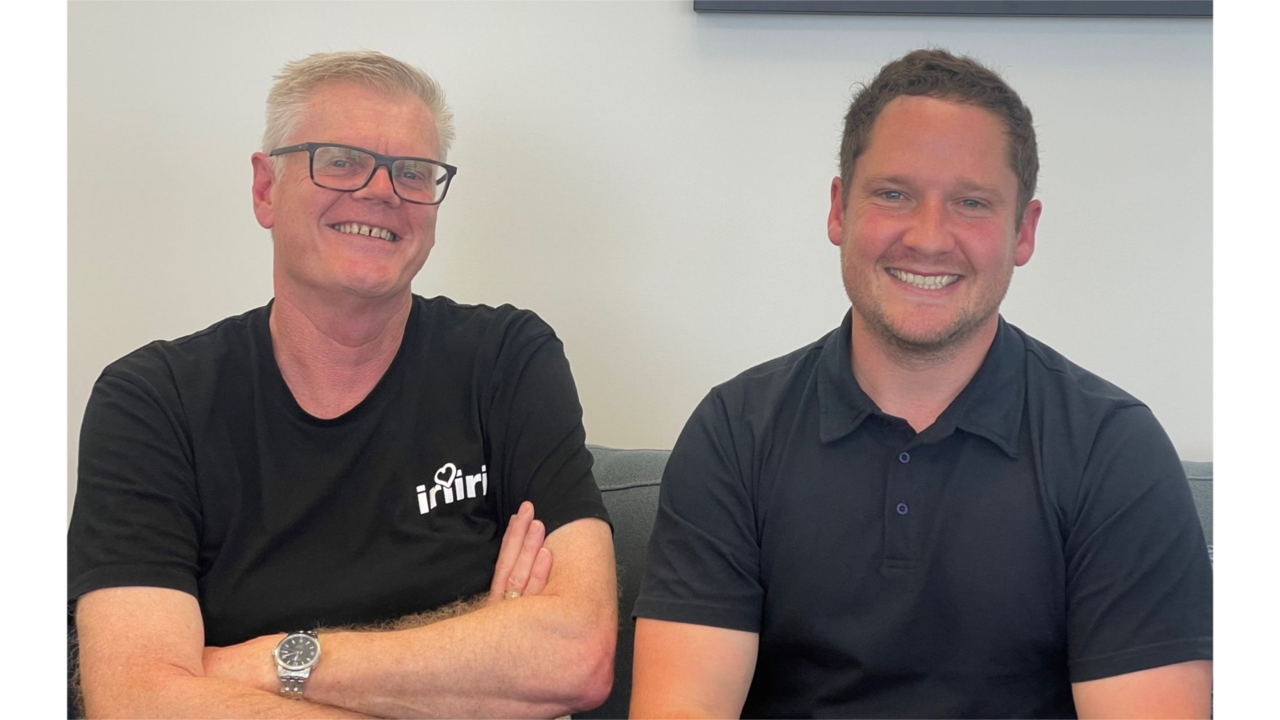 As I listened to Matt talk, I couldn't help but think of one of my favourite ministry verses, "He is the one we proclaim, admonishing and teaching everyone with all wisdom, so that we may present everyone fully mature in Christ. To this end I strenuously contend with all the energy Christ so powerfully works in me." (Col 1:28-29) Thanks Matt for inspiring me.
Visiting our faith communities
After spending time with Baptist pastors, the next best thing has to be visiting Baptist faith communities.
On Sunday I got to speak at Ormiston Community Baptist Church. Again, thank you Santhosh George for being such a wonderful pastor of this church plant in East Auckland.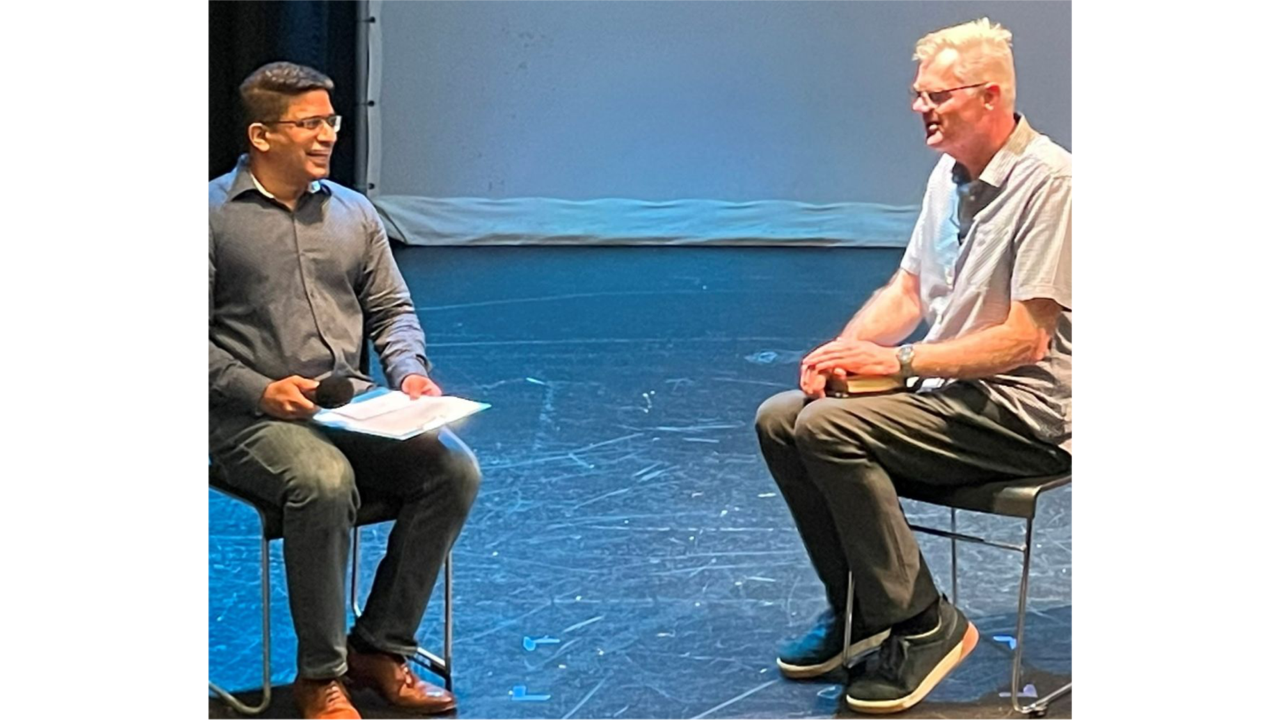 I am looking forward to visiting Baptist churches in Blenheim and Dunedin soon.
Our church life in data
Over the last week the Church Life Survey data has been presented at events around the country. In Auckland, our Communications Director, Mike Crudge, was invited to respond to the data. He did an awesome job - I sat there feeling very proud! Have a read of his response here - I wonder what taking Mike's two points seriously might look like in your context?
The last Sunday to participate in this helpful resource for your church is 26 November - click here for details.
My episode on the Faith, Church & Disability podcast has 'dropped'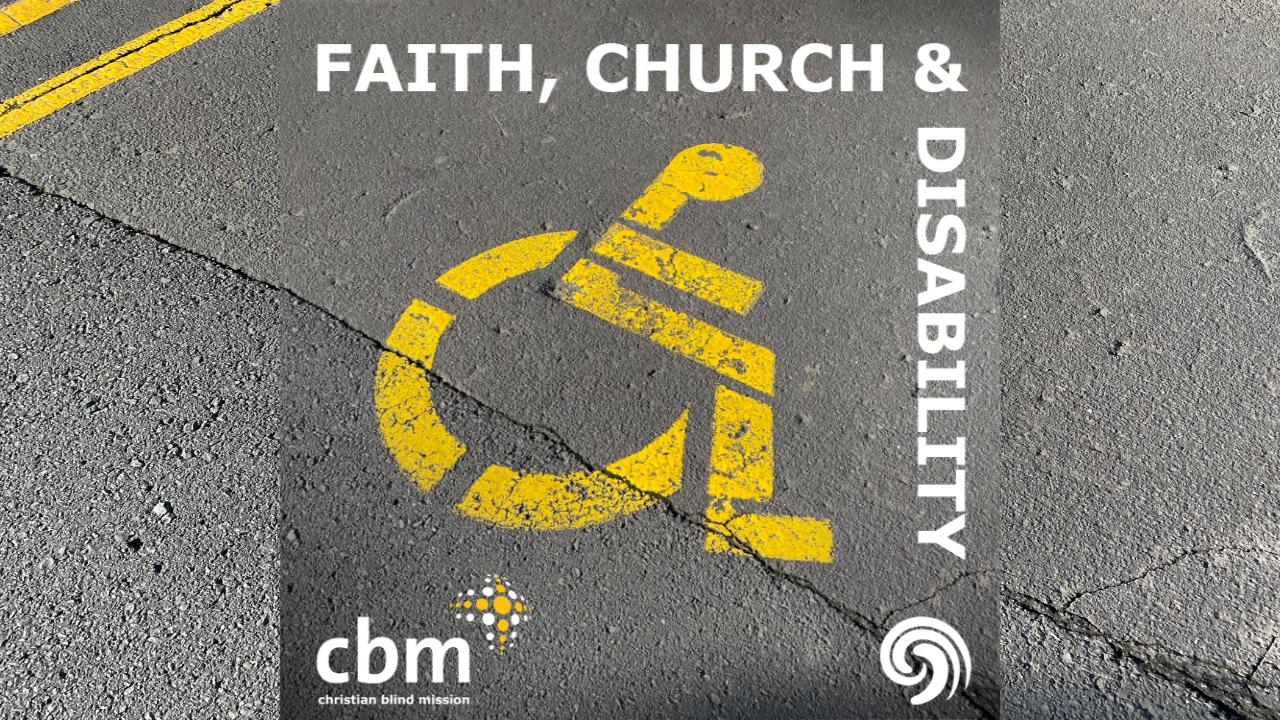 It's called Holding Discomfort. I wonder how you might genuinely embrace discomfort in your faith community? Please have a listen to hear something that is very close to my heart: It's on the Baptist NZ app, as well as:
baptist.nz website
Te Pouarataki mō te Hīkoi
From our Treaty Guide
He Koronga Mātou. Baptist Māori were grateful to share many and varied aspirations and dreams during Hui 2023 (see photo below) and we felt encouraged by the strength of support for these from our wider Baptist whānau. Your dreams are our dreams, a resounding statement that acknowledges our covenant relationship together and the journey we have been on over these years. Kia pai mai hoki!
From Luke Kaa-Morgan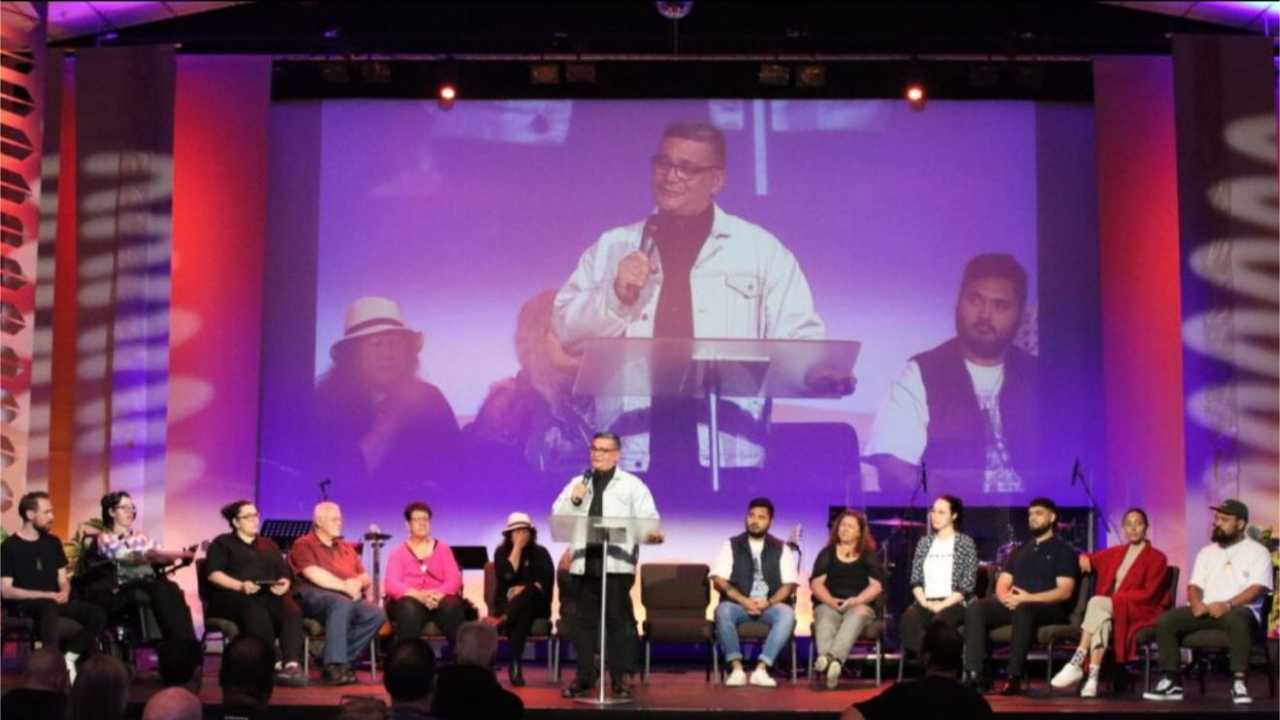 Karakia
This week I invite you to join with me in praying for Arotahi. We are so blessed by the work of Alan and his team. I encourage you to keep them in your thoughts and prayers often.
Lord God
Today we give thanks for Arotahi.
We thank you that in your goodness you have used them for 138 years to bring mutual gospel renewal to people and places in our world. We praise you for the many global workers who have given their lives in Gospel service for you.
Today we ask that you would continue to bless our missionary society.
We thank you for the governance leadership of Ruby and the Mission Council. Give to them a very clear and very big picture of the future and all that it could be.
We bring before you our General Director Alan. Fill him with your wisdom. May he continue to be courageous and strong as he shapes Baptist mission for the future. Keep him safe in all his travels.
We give you thanks for the Arotahi staff team – Ruth, Annie, Michelle, Jazz, Ann, Luke, Grace, Rebecca, Jodi, and Lauren. Fill them with your joy as they go about your work.
We want to give thanks for Kelly and the way she has modelled to us what it means to love the Lord our God with all our heart and with all our soul and with all our mind and with all our strength. And to love our neighbour as ourselves. Be with her in her new endeavours.
Please be with our current global workers. Pour out your love into their lives. Show them clearly what your priorities are. Protect them as they go about their work. Provide the resources they need. May they know how important they are to the Baptist family of churches in Aotearoa.
We give you thanks for the Mahi-Pai initiative. Guide Sean as he engages with Te Awhina Marae. May whaanau be positively impacted by this hand-carved mission.
Help all of us to walk wholeheartedly into the role that you have shaped for us in the Missio Dei.
We ask these things in the name of Jesus.
Amen
Matawhaiaro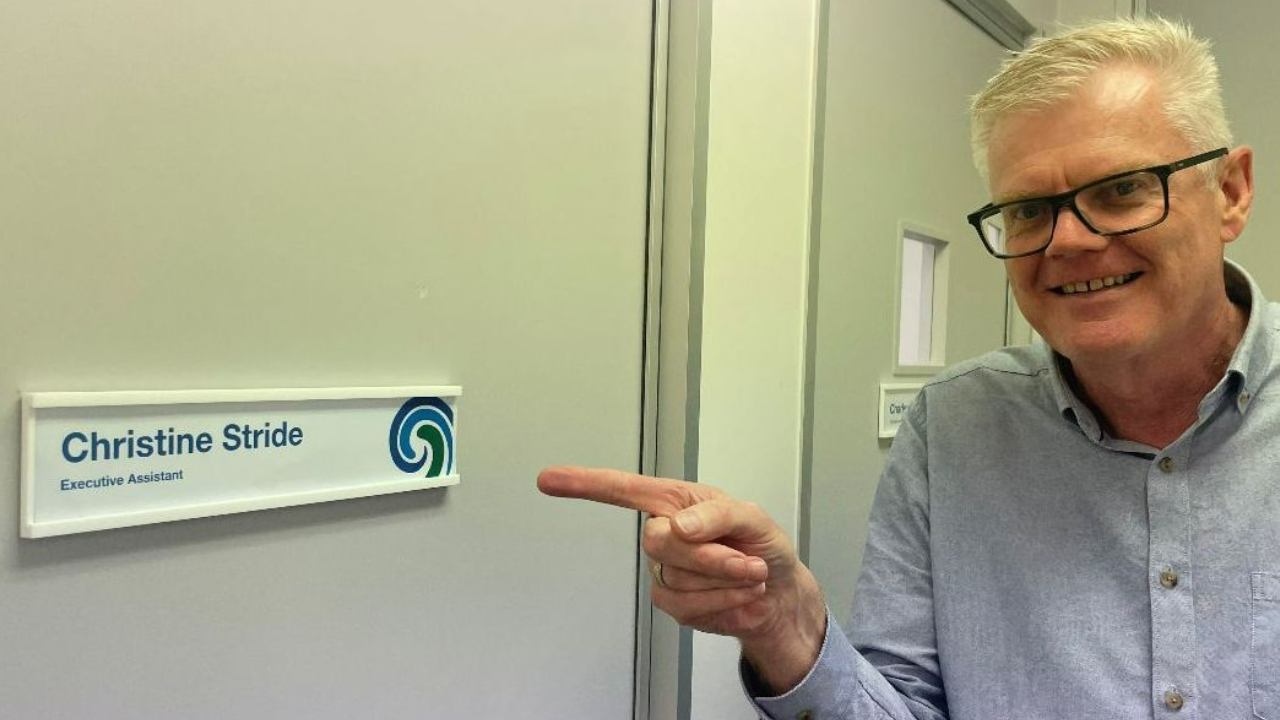 Kia ora Baptist Whānau, Christine Stride here, reporting from the National Support Centre.
Well, I've loved my first week in my new job. I knew it was going to be good when we started the day with prayer and enjoyed morning tea together later on. Sharing spiritual and physical nourishment is so good! I'm looking forward to being part of this hardworking but fun-loving team, as well as the wider Baptist community, and to connecting with you all.
One highlight for me this week was meeting some of the youth pastors in their regular catch up with Charles. Youth ministry is close to my heart and is something I'm involved in at my church (Titirangi Baptist) and it was so encouraging to see the passion, dedication and enthusiasm these young ministry leaders have for our young people. What a blessing they are.
In the photo above, Charles is just pointing out where you can find me if you come to visit!
Photos supplied by Charles Hewlett