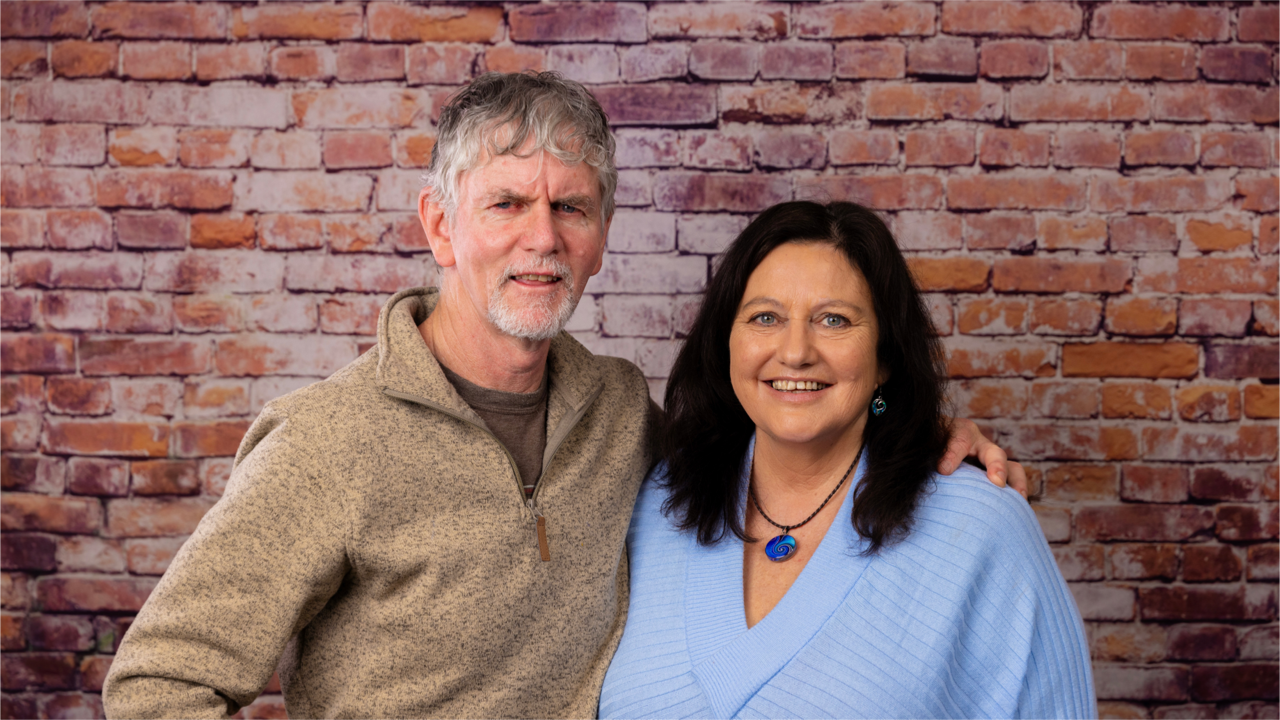 Trigger warning: this article is about post-abortion support.
Marina and Peter Young attend Windsor Park Baptist Church in Mairangi Bay, Auckland. Peter volunteers in the Windsor Park Community Garden, and Marina is the Service Manager for Haven Pregnancy Support, one of the services under Windsor Park Life Care Trust. Plus, their volunteer work on Buttons Project ministry.
Buttons Project
We founded the Buttons Project Charitable Trust in 2008 - providing compassion and support for those impacted by abortion. The ministry was born out of our own abortion experience and journey of healing.
In a nutshell, the Buttons Project has received thousands of buttons and heartfelt messages to commemorate the babies we never met. We get physical buttons and virtual buttons, which are displayed on our "Virtual Buttons Memorial." As well as facilitating post-abortion healing programmes and having resources for women and men hurt by abortion, we speak and share our story wherever the opportunity arises.
Buttons Project has evolved over the years and has networks throughout New Zealand and overseas. It is such a privilege to journey alongside people as they embark on the journey of healing, and they never stop being deeply moved by the many stories that they hear.
"Forgotten Fathers" event
We are excited to be working in conjunction with Focus on the Family NZ, Rachel's Vineyard and Dawnings Counselling to bring together an event called "Forgotten Fathers". This event is dedicated to hope and healing after abortion for men. It is in Auckland on 24-26 August at Windsor Park Baptist Church and in Christchurch on 28-30 September at Rangiora Baptist Church.
We realise this is a difficult subject. The unspoken grief of abortion can deeply affect us, and many can suffer in silence. From our own experience, you can feel this void within, and your heart is grieving, but you can't talk about or share your pain with others because it is considered unacceptable. It is often suppressed, unknowingly hindering you from living life to the fullest. Existing in a grey zone. Forever changed in one way or another.
Who will truly understand what I am going through? Many post-abortive women and men are often struggling alone with their pain and just waiting for the right person to hear their story. Someone who will not condemn them or minimise what has happened.
It may seem strange to talk about forgotten fathers, but statistics show that one in five men under the age of 45 have an abortion experience.[1]
This subject is often only looked at from the Women's perspective (which is the main area of hurt), but men are frequently hurt and disenfranchised. The majority of men experienced some negative impact from their abortion experience, including depression, anxiety, and anger, in the years – even decades following.
The hope for this event is that people will be more informed about the impact of abortion grief, regret, and loss, to be equipped and have resources on hand. Men naturally process abortion loss differently, and this event is starting the conversation so that we can bring understanding and open the door for healing.
Greg Mayo
The keynote speaker is Greg Mayo, Men's Healing Strategist and Chair of the Support After Abortion National Men's Task Force. Greg is an award-winning writer, speaker and author of Almost Daddy: The Forgotten Story and its accompanying 12-Step recovery guide for healing after abortion. Over the years, Greg has written hundreds of articles and columns for publication and spoken to dozens of groups about topics ranging from Men's Issues, Family Dysfunction and Abortion Healing.
Exhibition
There will also be an exhibition showcasing stories of hope and healing from Rachel's Vineyard and the Buttons Project, including art pieces, from both women's and men's perspectives.
Event programme
Thursday: 7 pm-8.30 pm Forgotten Fathers Official Opening. Karakia and Welcome, with an intro to the Friday programme. Exhibition on display.
Friday: 9.30 am Workshops. Keynote Speaker Greg Mayo (Almost Daddy) live stream from USA, Carolina Gnad - Web of Influence for Men, Wendy Hill - Disenfranchised Grief, Marina and Peter Young - Buttons Project, Men's stories of abortion and healing.
Saturday: Exhibition Day. This is for anyone who would like to view the exhibition and connect. Buttons Project and Rachel's Vineyard display the heart of this kind of grief through pieces of art that reflect loss through abortion and stories.
Register online
For Auckland event starting evening 24 August at Windsor Park Baptist Church, please register your interest via windsorpark.org.nz/events/2023/08/24/forgotten-fathers
For Christchurch event starting evening 28 September at Rangiora Baptist Church, please register your interest by emailing [email protected]
These are free events, but a koha is welcome. People are welcome to come to some or all of the event.
For more information please contact Marina Young: [email protected]
Notes
[1] Ref: White Paper by Greg Mayo April 2023. The year 2020 in NZ was 13246 babies aborted (average 36 a day).
Photo supplied by Marina and Peter Young