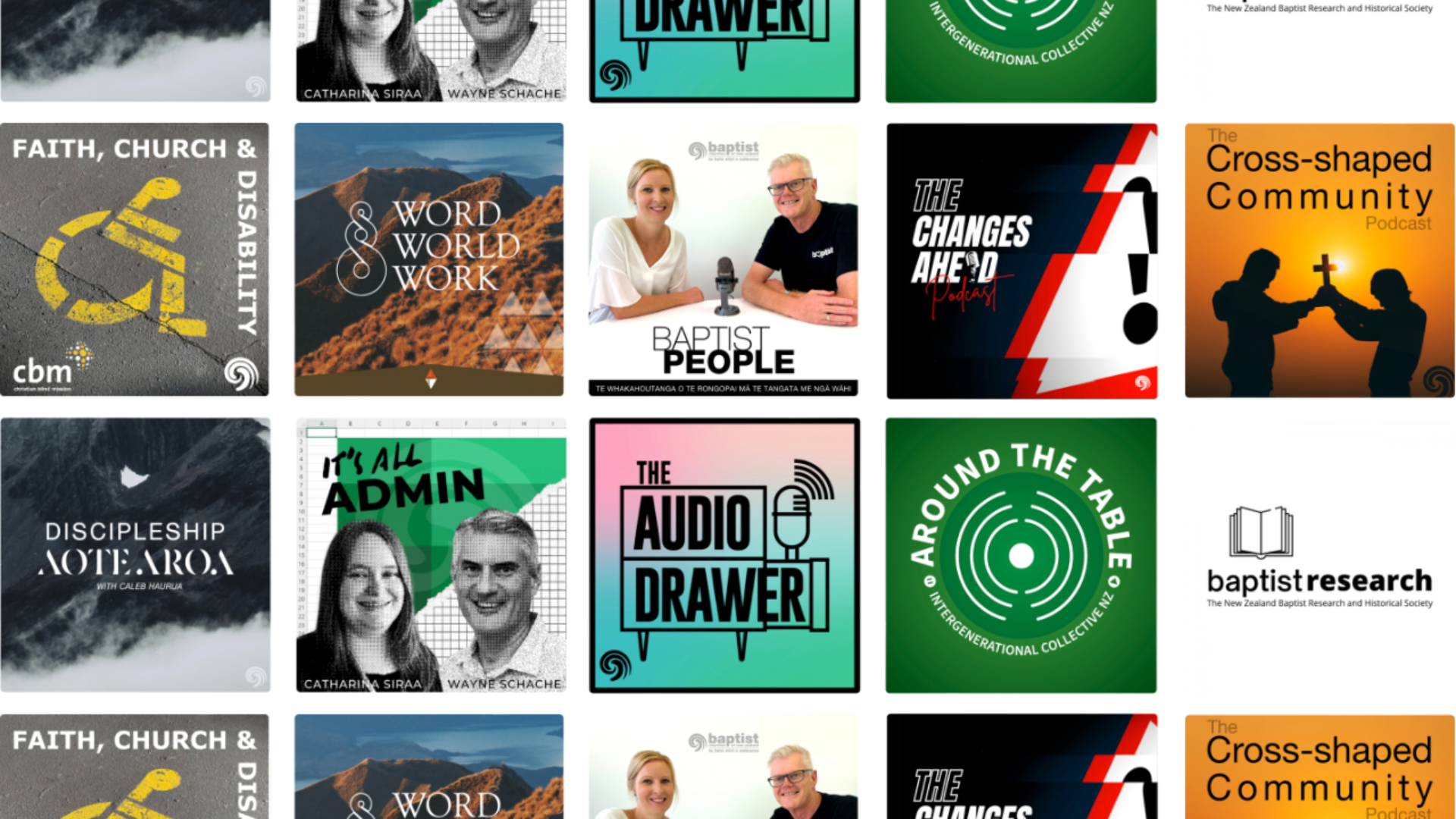 Mike Crudge is Communications Director at the Baptist National Support Center and member of Royal Oak Baptist Church in Auckland.
Ten podcast shows!
We've now got 10 podcasts shows on the Baptist NZ Podcast Network!
To celebrate the amazing people who have created this content as hosts or interview guests, we're having a Listeners' choice awards where you – the general public, can vote for your favourite podcast show as well as favourite episodes within each show.
Winners announced at Hui
We will announce winners at the 'Celebration Evening' at the upcoming annual National Baptist Hui on Friday 3 November at Manukau City Baptist Church.
90 episodes!
Among these 10 podcast shows there are more than 90 episodes spanning a wide range of topics and conversations. With more New Zealanders than ever listening to podcasts (up from 7% in 2018 to 17% in 2023)[1], we're excited to be offering content on this globally growing platform of digital media.
How to vote
Voting closed on Friday 27 October 2023.
See all 10 podcast shows
Click here to see all ten podcast shows. All of these podcasts can be found and listened to on the baptist.nz website, Baptist NZ app, Spotify and Apple Podcasts.
Please share this among your podcast-listening friends!
Endnotes
[1] Where are the audiences? 2023, NZ On Air
Photo: array of podcast show artwork from The Baptist NZ Podcast Network.