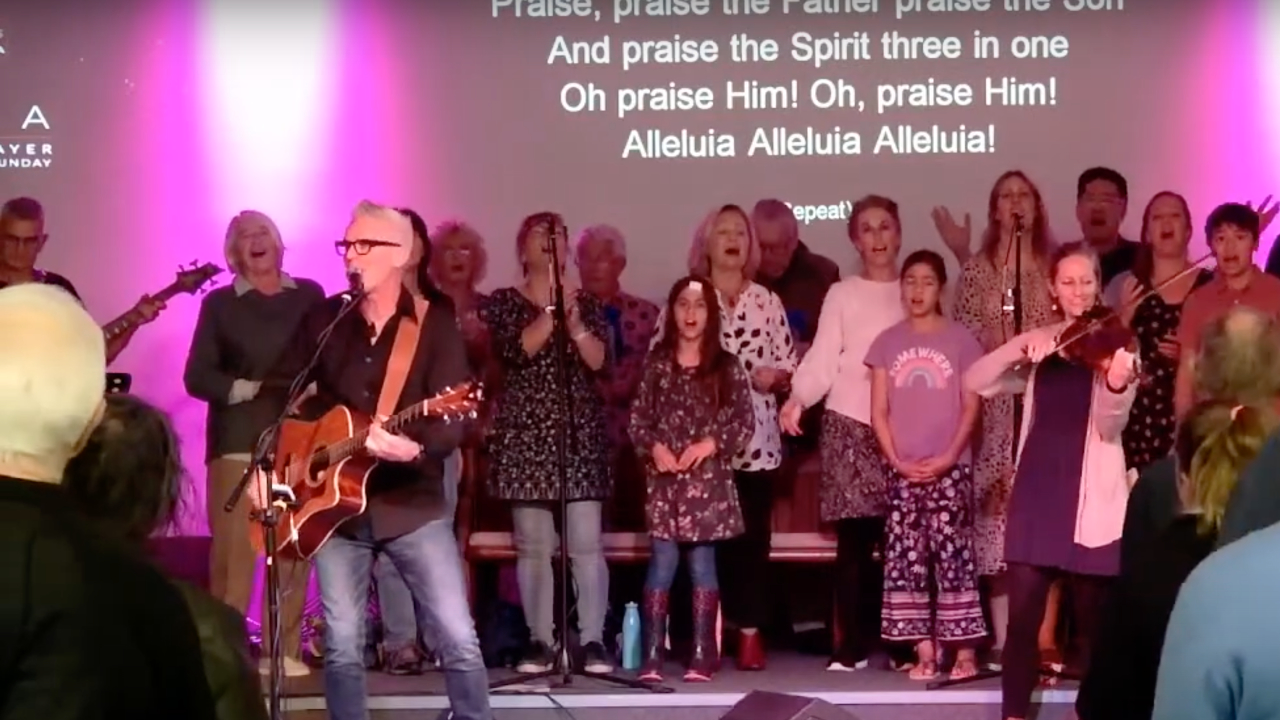 Paul Cossey is pastor of Motueka Baptist Church, part of the Upper South Baptist Association.
Pentecost Sunday was celebrated in style in Motueka on Sunday May 28th as ten churches from the Motueka, Tasman, Moutere and Mapua areas gathered together at the local St Thomas' Anglican Church building. The evening called 'Karakia' was led by well- known musician Grant Norsworthy from the Upper Moutere Lutheran Church.
The gathering began with a moving welcome from local Māori and was then followed by a time of songs, scriptures and prayer.
A combined choir provided a rousing background as everyone joined in the singing enthusiastically.
The overwhelming feeling was one of unity between the churches and this was cemented as the leaders gathered across the front to each offer up a prayer.
The evening concluded with the singing of Grant's well known production of 'The Blessing- Aotearoa/NZ'.
We look forward to great blessings over our area as we claim Psalm 133:
"How good and pleasant it is when brothers live together in unity… For there the Lord bestows His blessing, even life forevermore"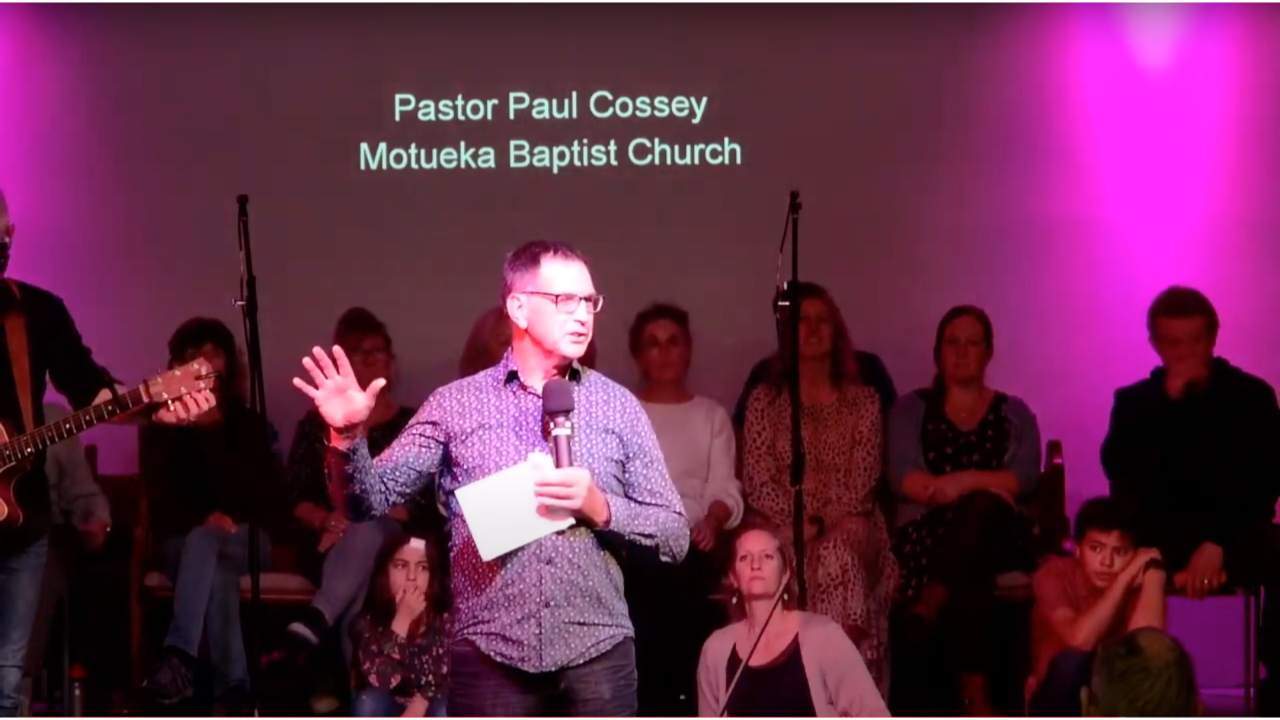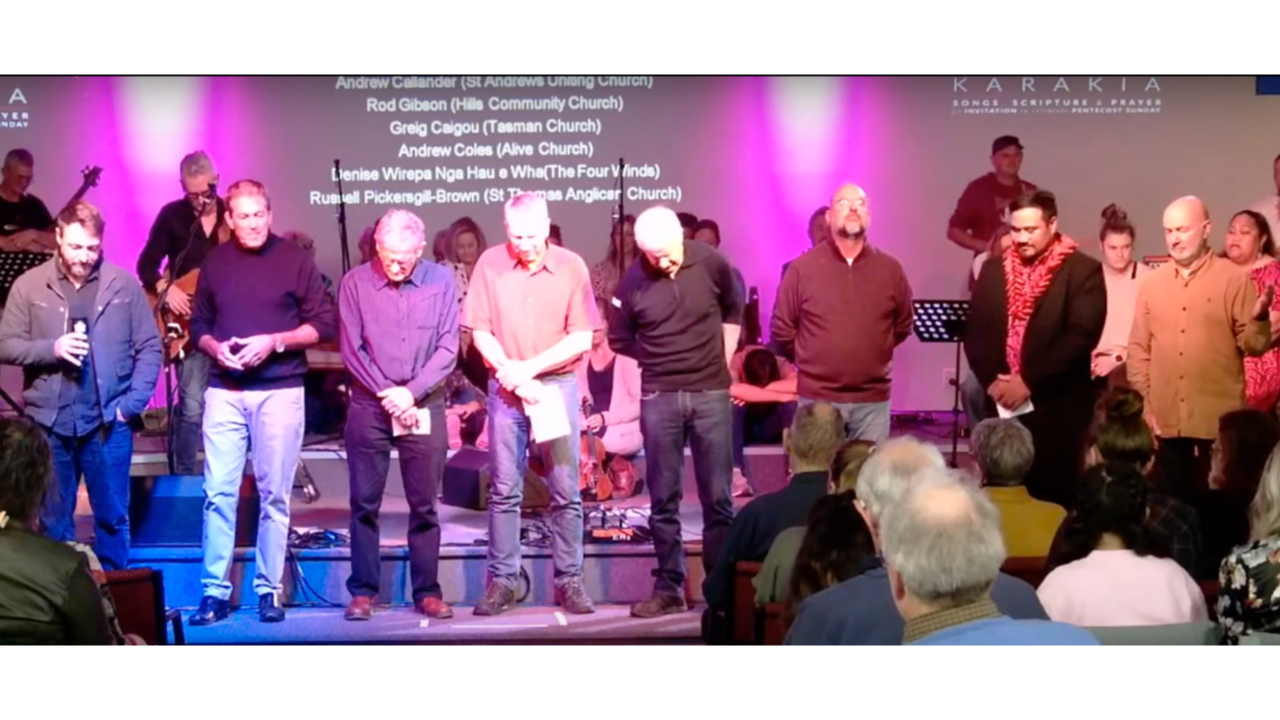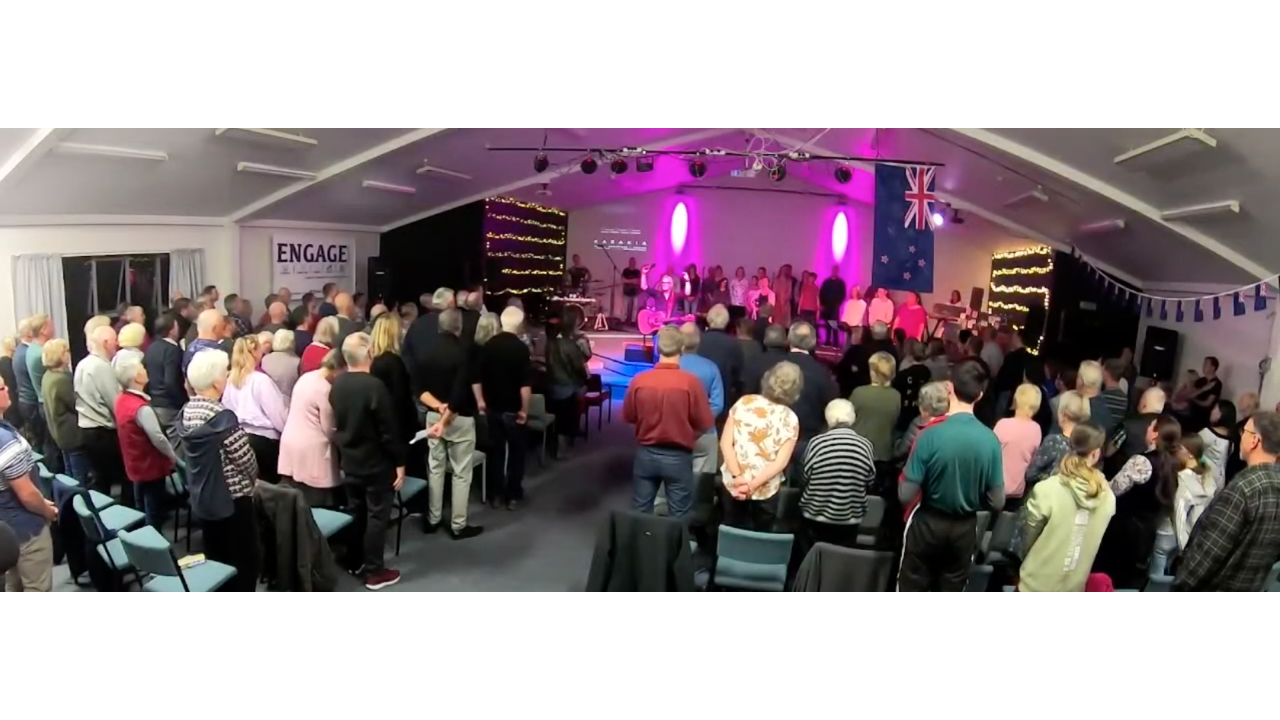 Photo credits: provided by Paul Cossey