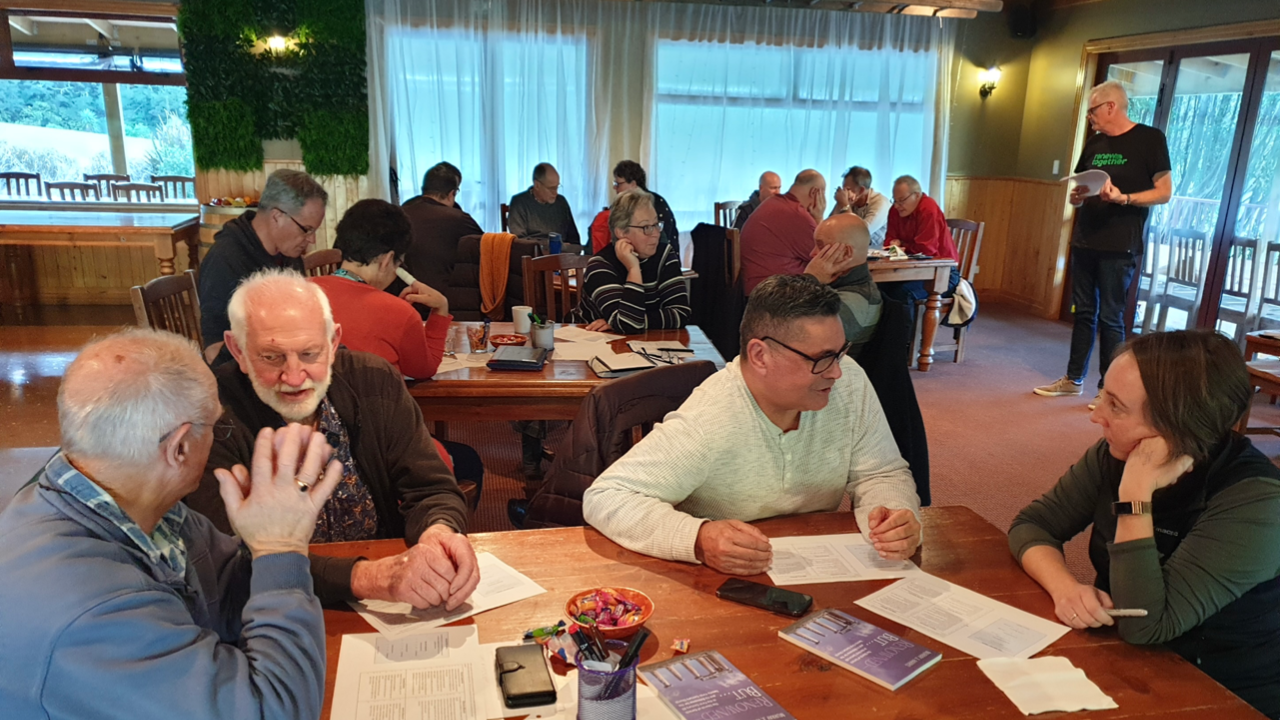 Otago & Southland Baptist Association
An update from Regional Leader Rachel Murray for 2022.
After mostly avoiding the first waves, COVID-19 finally caught up with the region in early 2022, and with a vengeance. Like the rest of the nation, the changing COVID-19 levels and traffic lights consumed huge amounts of time for church leadership teams to interpret, communicate and navigate around a range of expectations and opinions. All churches have been impacted by illness and isolation challenges, and caution remains high in some places. Most churches have been impacted by individuals' decisions to watch services solely online or leave the church community completely, resulting in lower attendance and, in some instances, decreased giving.
However, the care that churches have shown for their people and communities has been very evident. There is a clear desire to recapture momentum and re-envision the future, even while trying to get heads above the waterline.
Baptisms continue to be a regular and encouraging part of church life for many, along with several Alpha and discipleship courses and community outreach. Preaching resource has been shared by several churches within the region, offering an opportunity to learn from each other and lift a load as needed.
In late 2021, the few remaining members of Owaka Baptist Church in the Catlins decided to close, and the building was subsequently sold. A difficult decision after 130+ years of ministry in the area. However, it was reflective of the history and changing nature of the community.
Regional Hui in late May 2022 further strengthened relationships already established. It's been encouraging to note how informal conversations at the 2021 Hui have resulted in shared ideas and creative action in individual churches over the year. With laughter, good food, shared worship, prayer and discussion, this Hui was the true gathered body of Christ.
In late 2021, as an Association, we agreed on a 'Roadmap' for the region. Focused on the pillars of Robust Leadership, Effective Mission, Growing Disciples and Healthy Resources, this provided some high-level direction and activity to work on. As a result, the Association has improved some of its operational structure. Including a new Constitution to be approved, bolstered financial resources, strengthened relationships and shared ministry resources. We have also developed two new policies: 1) Projects and Property Funding Policy to support churches in their vision, and 2) Scholarship Policy to support those seeking to train in both pastoral and general leadership.
With a stronger relational and operational foundation, we are poised to be able to carefully consider and launch into new ministry development in the region. We look forward to how God leads.
This update is from the 2022 Annual Report of the Baptist Churches of New Zealand, which you can view here.