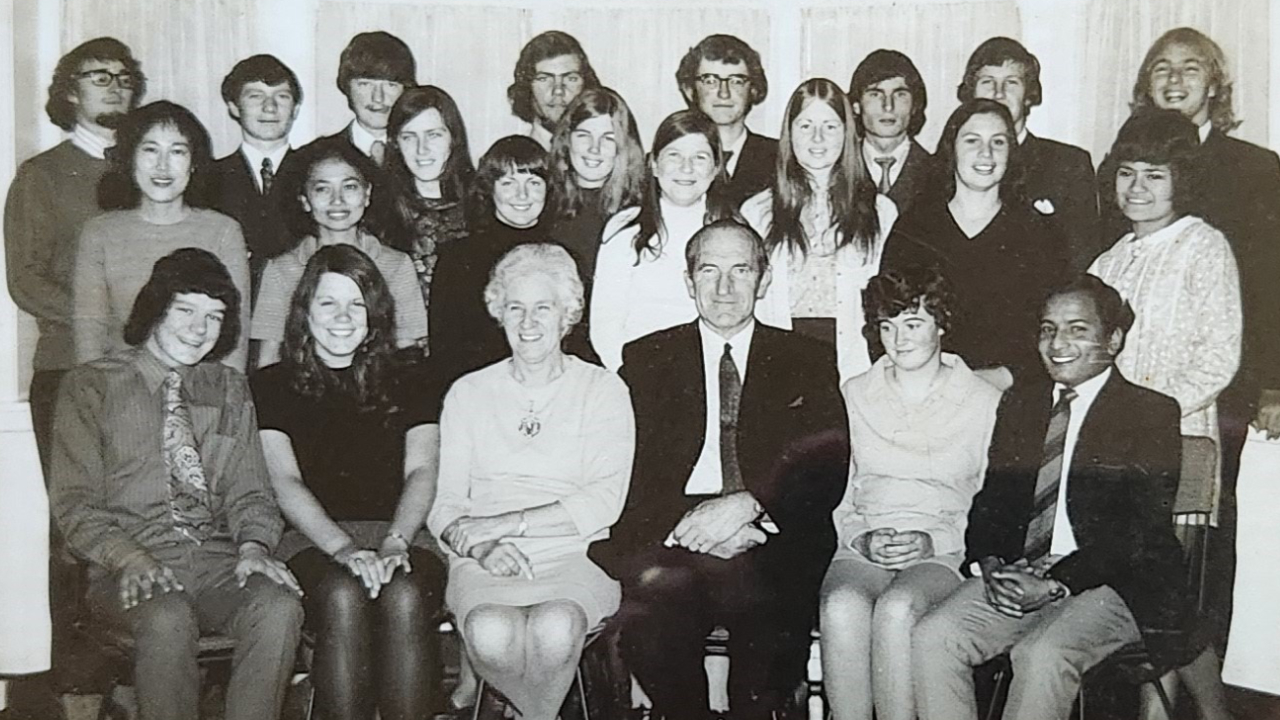 Geoff Dixon is chair of the Baptist Student Hostel board, as well as member and co-pastor at Hokowhitu Baptist Church in Palmerston North.
Baptist churches and student accommodation
This is the first in a series of articles that feature student accommodation connected to Baptist churches around the country. Our Youth Catalyst, Ethan Miller has a vision of caring for our young people as many move away from home for tertiary education:
Relocating, financial strain, academic stress – student life is tough! Imagine churches actively supporting students through meals, mentorship, and integrating them into their community. We need churches who intentionally invest and provide safe spaces for students!
The Baptist churches around the country that provide student accommodation are part of realising this vision of care and hospitality to our young people. We have started an online list of Baptist church run student accommodation around New Zealand and this series of articles is to help raise their profile. If you're a parent, grandparent, friend, youth leader, etc, please share this with your young people.
In this article we hear from the Baptist Student Hostel (BSH) in Palmerston North, which is known for its exceptional care, good accommodations, and thriving Christian values-based community of students.
History
The Hostel roots go back to the central district Baptist association of churches in the 1960's when Baptist church members saw an opportunity to minister to young people attending tertiary institutes in Palmerston North. After many years of fundraising, planning and praying for a place to accommodate students the "Baptist Youth Hostel" opened its doors to students in 1972 – see the image above of that first year of students.
In 1973 the students' fees were $15 per week and Baptist churches from neighbouring regions, right up to Napier, supplied weekend coverage for hostel managers to have a break. The hostel was blessed to have many volunteers from Feilding, Palmerston North Central and Hokowhitu Baptist Churches over the years. The 20 students always looked forward to the "summer harvest" services when food was donated from churches to the hostel.
Fast forward to today, with 33 students' rooms, a 4-bedroom flat for people with special diets, and 2 flats for up to 9 students: great food and quality pastoral care are our greatest selling points.
Recent student, Samantha Savage sums this up nicely:
The hostel was an awesome choice for my first-year accommodation. I made lifelong friends, ate great food and enjoyed hostel-wide events like paintball and bowling. The Managers are awesome managers, super friendly and are always keen for a chat - no matter the topic! It was also super ideal being alongside people studying similar courses to me.
Our Space
BSH provides a place where students can transition from home into full-time study, in a safe space with quality care, great food, and a cosy and clean living environment.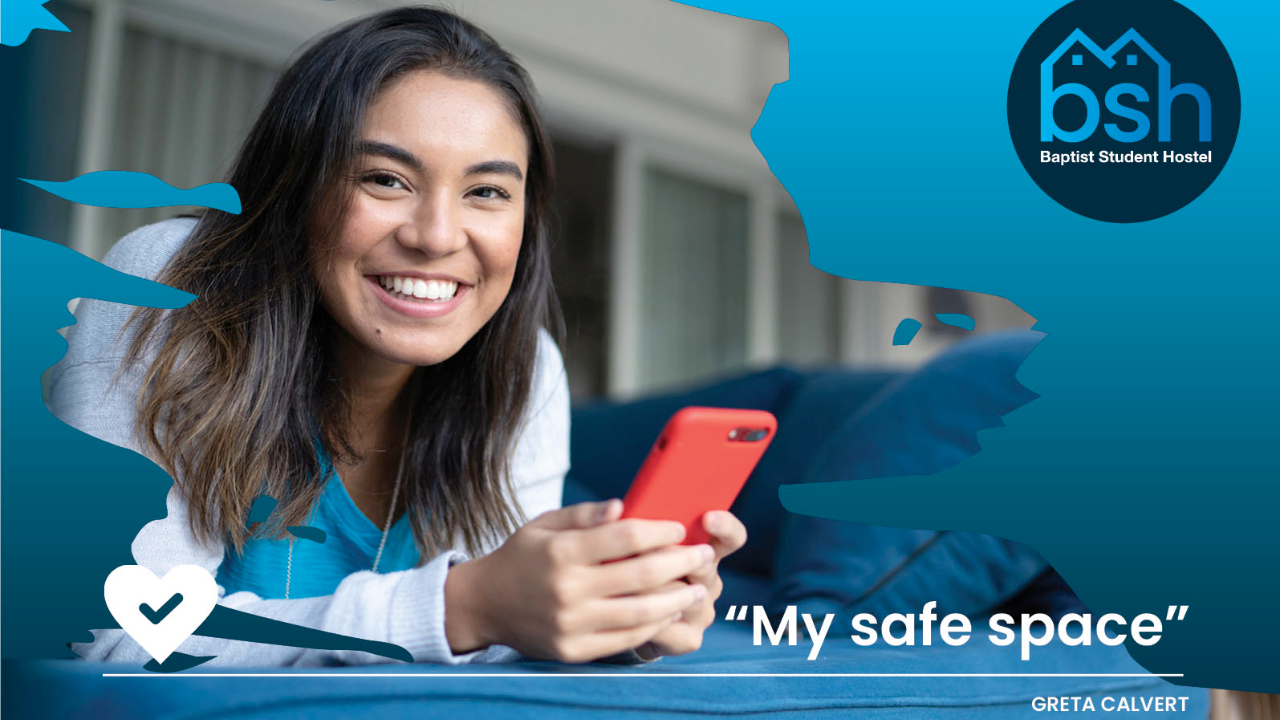 Greta Calvert, recent student:
I would 100% recommend staying here. It is an awesome, safe space with fantastic people and you are almost guaranteed to make lifelong friends. It is in such a convenient spot and it's very refreshing to take a step back from the university to be able to effectively study at home.
Close to Everywhere
The Hostel is centrally located, close to Massey University, UCOL (Universal College of Learning) and town. It only takes 5-10 minutes to walk into the centre of the city where UCOL is situated. The bus stop is right outside our front door, and the free bus service to Massey University for tertiary students goes past every 10-15 minutes.
The hostel is the perfect place to stay. Good food, good people and reasonable pricing. I always feel so comfortable and welcome here. The bus system to Massey just outside of the hostel is great too! WT T.
Everything you need
BSH is a great alternative to living in the University halls; individually heated single, modern, purpose-built bedrooms complete with study desk, and access to unlimited fast internet. Every day you can expect delicious breakfast and lunch provisions, and a fully catered evening meal. Lounge and recreation rooms are great spaces to enjoy socialising with residents, an opportunity to foster relationships that often turn into lifelong friendships.
Add to this list the hostel-wide events such as the annual pool (table) championship, table tennis, unlimited off-street parking, and laundry facilities, you'll find we have everything a tertiary student may need.
Joshua Lyford, student:
This is my second year at the Baptist hostel and I'm feeling so at home here. Amazing people that you can interact with on the daily. Amazing managers that care so much and cook amazing food. Lots of hostel activities. An overall amazing place.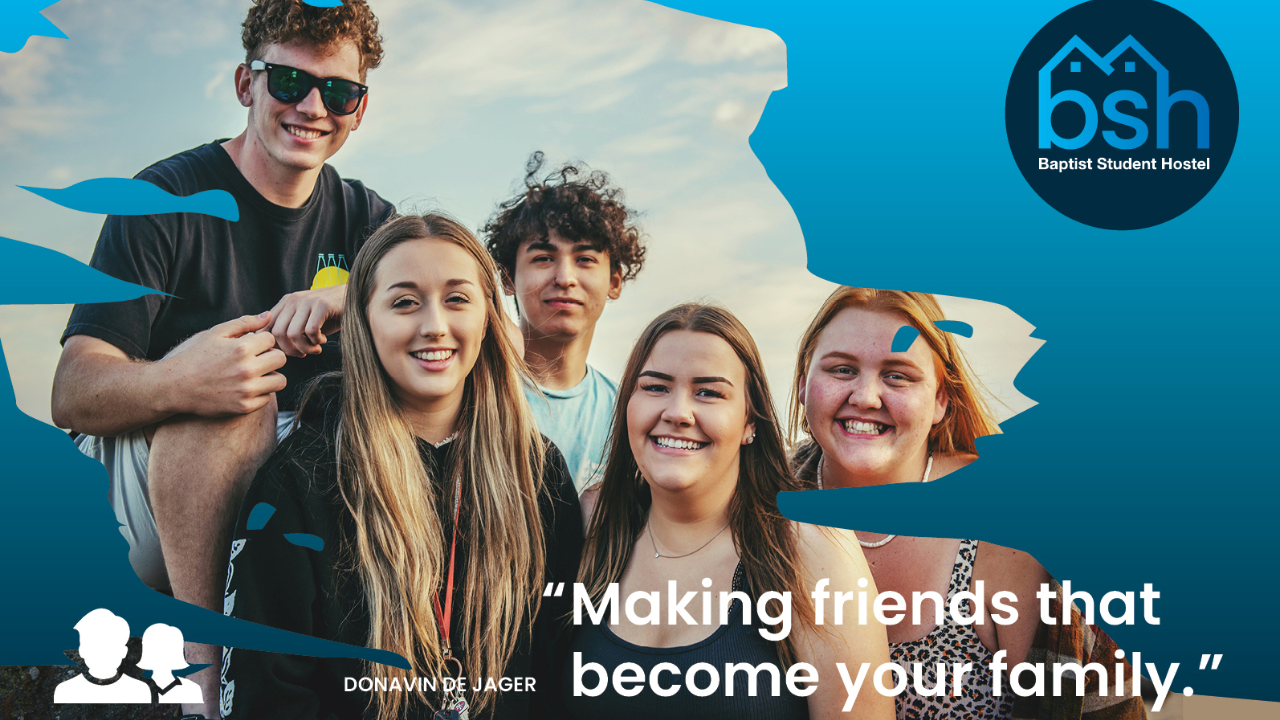 Contact Us
If you'd like to make BSH Palmerston North your home-away-from-home while you study in the Manawatu, we'd love to help you with any questions you may have and show you around, so feel free to give us a call: Hostel Managers (06) 355 5107 or find out more online, including how to apply: bsh.nz
Hostel Manager vacancy
We're currently looking for new Hostel Managers to join the team at BSH. Has God placed young people on your heart? Find out more on the Baptist NZ vacancies page (closing date 30 September 2023).
Photos: provided by BSH