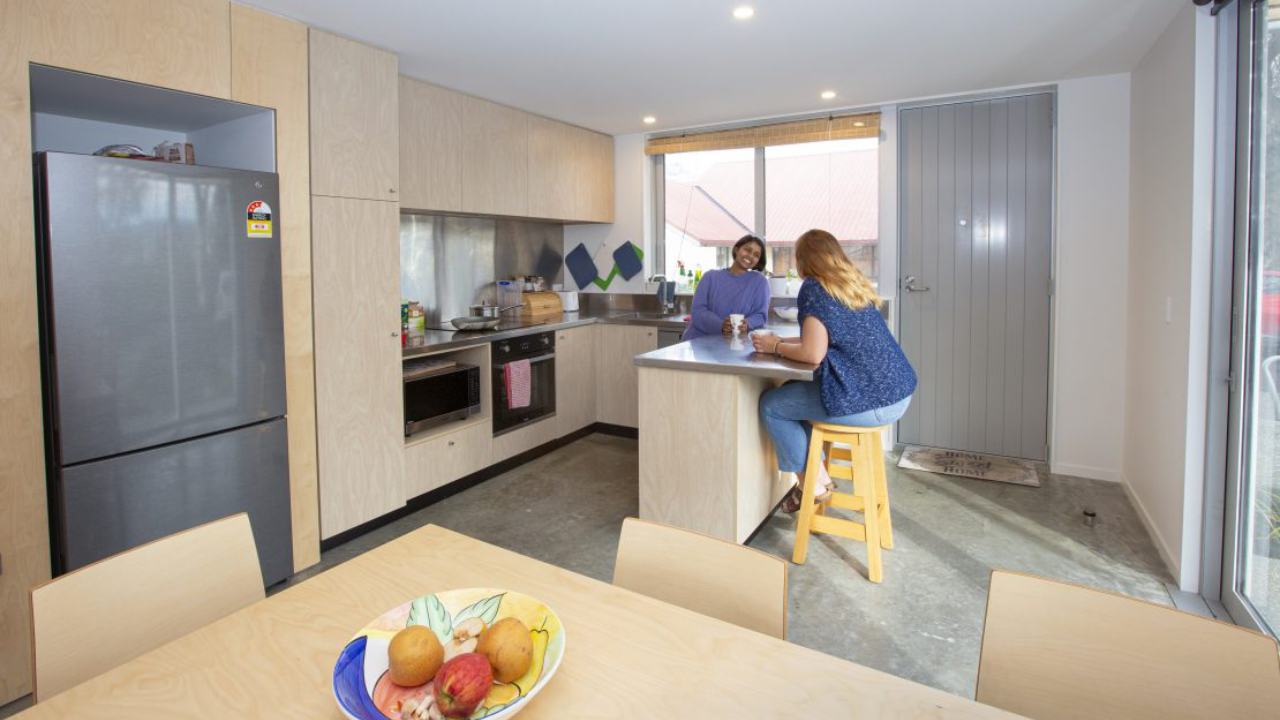 Andrew Meek is Pastor (Discipleship) at Oxford Terrace Baptist Church in Central Christchurch. He is also Leadership Pathway Facilitator for the Upper South Baptist Association.
Baptist churches and student accommodation
This is the second in a series of articles that feature student accommodation connected to Baptist churches around the country. Our Youth Catalyst, Ethan Miller has a vision of caring for our young people as many move away from home for tertiary education:
Relocating, financial strain, academic stress – student life is tough! Imagine churches actively supporting students through meals, mentorship, and integrating them into their community. We need churches who intentionally invest and provide safe spaces for students!
The Baptist churches around the country that provide student accommodation are part of realising this vision of care and hospitality to our young people. We have an online list of Baptist church run student accommodation around New Zealand and this series of articles is to help raise their profile. If you're a parent, grandparent, friend, youth leader, etc, please share this with your young people.
Chester House in Central Christchurch
In this article, we hear from Chester House in Central Christchurch, known for its care of first-time young people moving out of home and to Christchurch City.
Chester House began as a ministry of Oxford Terrace Baptist Church in 2011, offering a supported Christian living environment to students moving to Christchurch for their first year of flatting. When the February earthquakes hit just one week into that first year, it forced the students to return home until courses restarted and a new house could be found (the original house was significantly damaged, requiring restoration). Despite the shaky start, the ministry continued with Chester House now having housed nearly fifty students and young workers since its inception.
Each year, a new group of young adults from all over New Zealand nervously leap into flat living. They are aided by the flat supervisor, with pastoral oversight from the church, to set flat rhythms, develop friendships, grow in their faith, and integrate into the church community. Over the year, Chester House flat members grow in confidence to stand on their own two feet.
Chester House was established to help young Christians moving to Christchurch make the difficult transition out of home by providing a supported Christian living environment that's knitted into the fabric of a local church community. The first year of study is filled with lots of massive life changes all at once, and it is all too common for Christian students to struggle in their faith during this time. In moving to a new town, students lose the important support structures they had back home, such as family, friends and their church family. Many will fail to settle into a new faith community, bouncing around from church to church while having their faith come under constant pressure on the secular university campus.
University Halls often don't help the situation, presenting students with unbridled freedoms while failing to support struggling students adequately. Students too easily fall through the cracks, and the latest death of a student who took her own life in her room at a Lincoln University Hall of Residence in July is another heart-breaking wake-up call to parents, universities and providers of student accommodation alike.
Baptist Churches can and must offer better alternatives to the conventional student experience that has been failing many of our young people. Chester House is one example in Christchurch, among others in university towns such as Wellington (Central House), Palmerston North (Baptist Student Hostel) and Auckland (Tab Hostel).
Daniel's experience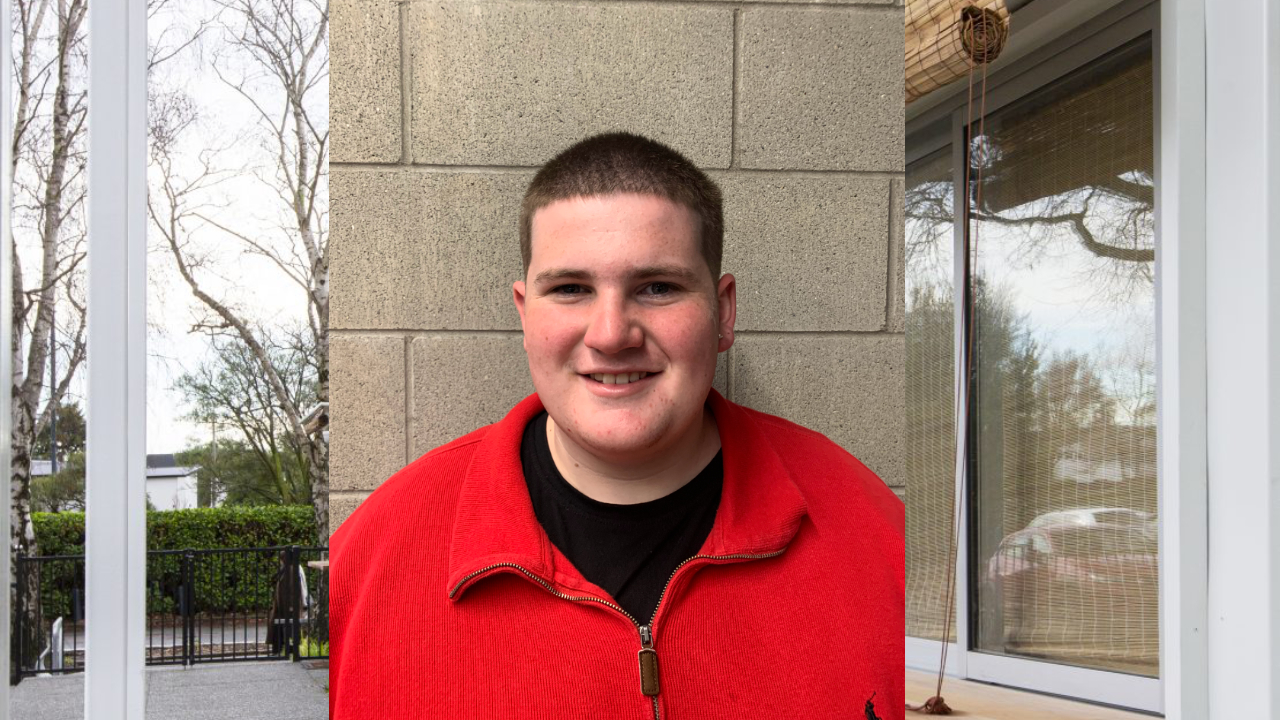 Daniel moved to Christchurch from Timaru in January 2022. With three of Daniel's older brothers having already gone through Chester House before him, it was an easy decision to apply. Daniel quickly felt right at home, building friendships with flat members and other young adults part of the Oxford Terrace community. He also got heavily involved at church, playing drums in the worship team and leading at youth group.
The year wasn't always easy; there were the usual challenges to navigate while flatting: negotiating who does what chores around the house, learning to cook meals and wash his own clothes, and handling the inevitable disagreements that arise with flatmates. Yet because of the supportive flatting environment Chester House offers, Daniel was able to grow through these experiences, opting to live with these same flatmates again the following year in another church house they rented together nearby.
"For me, Chester house has been a very welcoming space during my first year out of home. It has been a great experience to be able to share with each other through cooking shared meals or in conversation."
Daniel is an example of how Chester House helps young Christians to thrive in study, work and life. Daniel's mum, Jenny, is delighted with the experience her sons have had at Chester House over the past decade.
"I have felt very comfortable with my boys being a part of Chester House because they are helped out not only with a great accommodation arrangement but also encouraged to participate in church life plus guided initially for things like getting busses, working out flat rosters with others, etc. It has helped our boys to venture into the outside world after leaving home with a safe, supported environment."
Brand new
This year, Chester House moved over the road into a new, three-story apartment on the church site. As part of Oxford Terrace's recently completed housing project, the new warm, dry house certainly made enduring the cold Christchurch winter much easier. Flatmates have also enjoyed the opportunity to connect with other new residents of the housing community. It has been a joy to see this year's flat members build relationships with their neighbours by inviting them over for movie nights, joining in community meals, and roasting marshmallows with them around the fire in the common courtyard.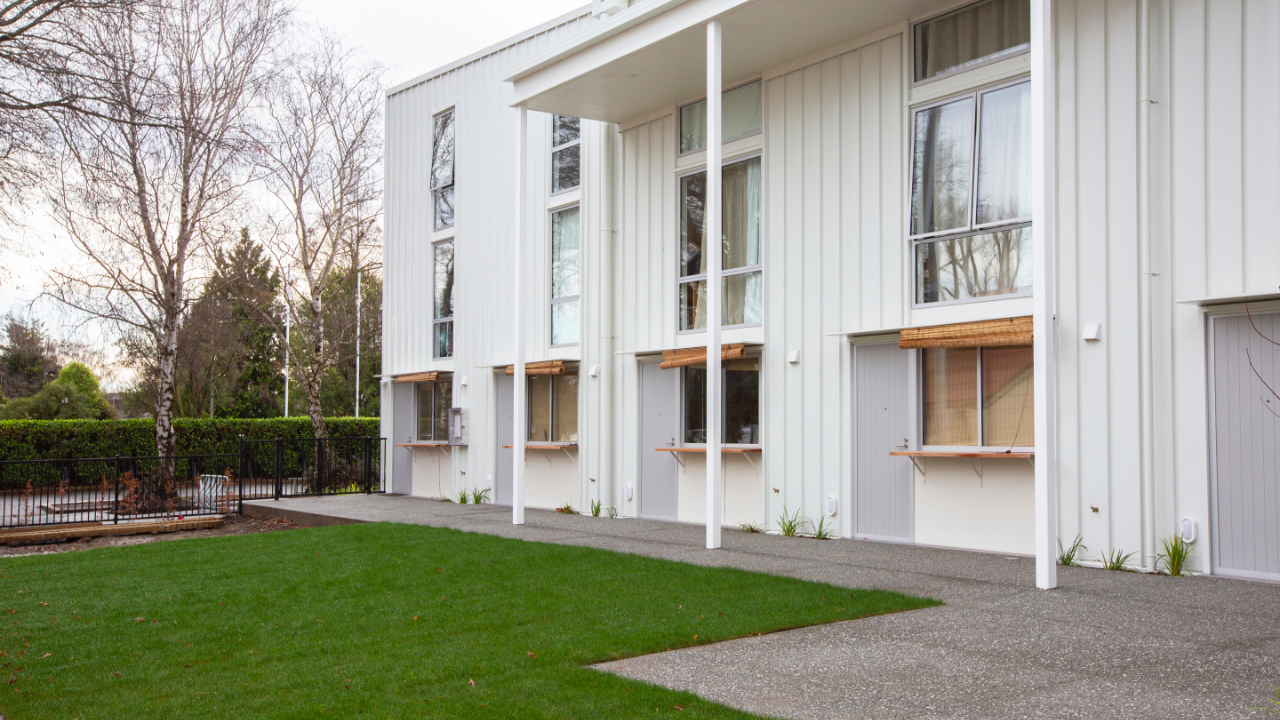 Applications open for 2024
We are currently looking for a new crop of flatmates to join Chester House in 2024, so if you know of a young person in your family or church who is moving to Christchurch for study or work, let them know about Chester House. Applicants must be Christians aged 17-20, moving to Christchurch for study or work from elsewhere in the country and beginning their first year of flatting. For more information, see the Chester House page on our church website.
Photos: Provided by Andrew Meek