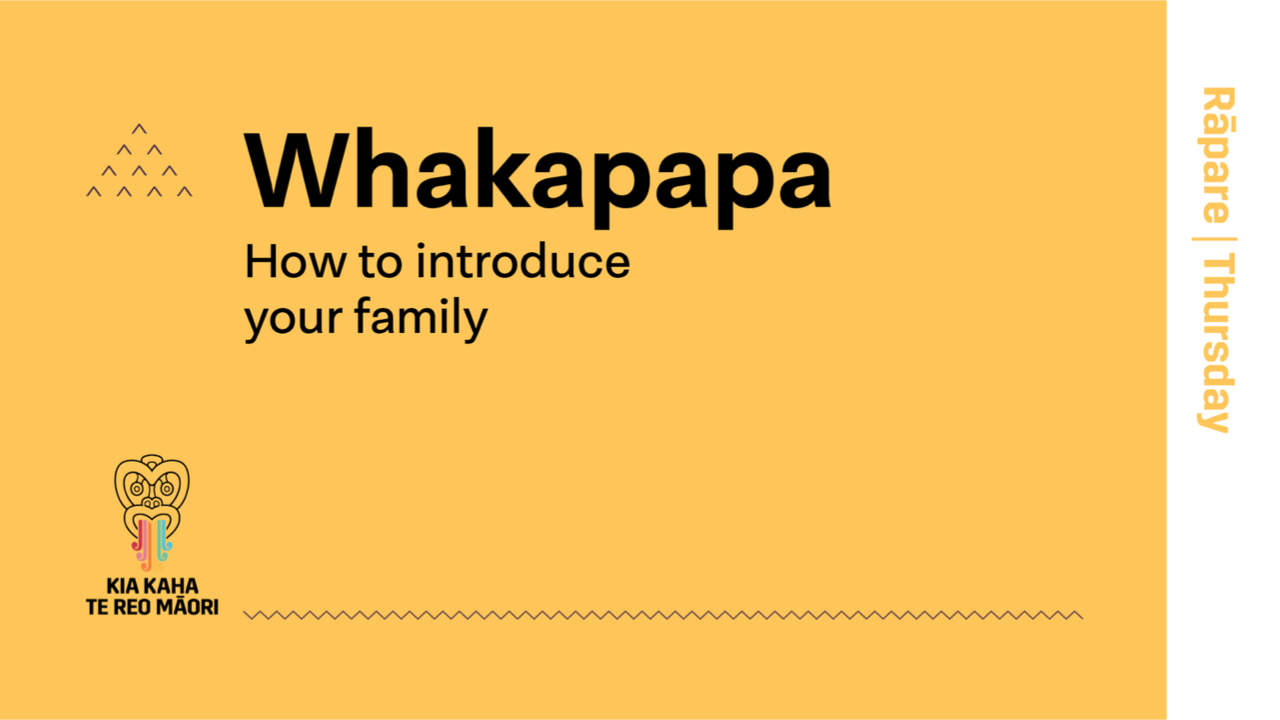 Thank you to Windsor Park Baptist Church for creating this resource, which we are reproducing each day with permission. It was originally made as a booklet by WindsorCreative with visual identity adapted from reomaori.co.nz resources. Click here for an introduction to Māori Language Week.
Rāpare | Thursday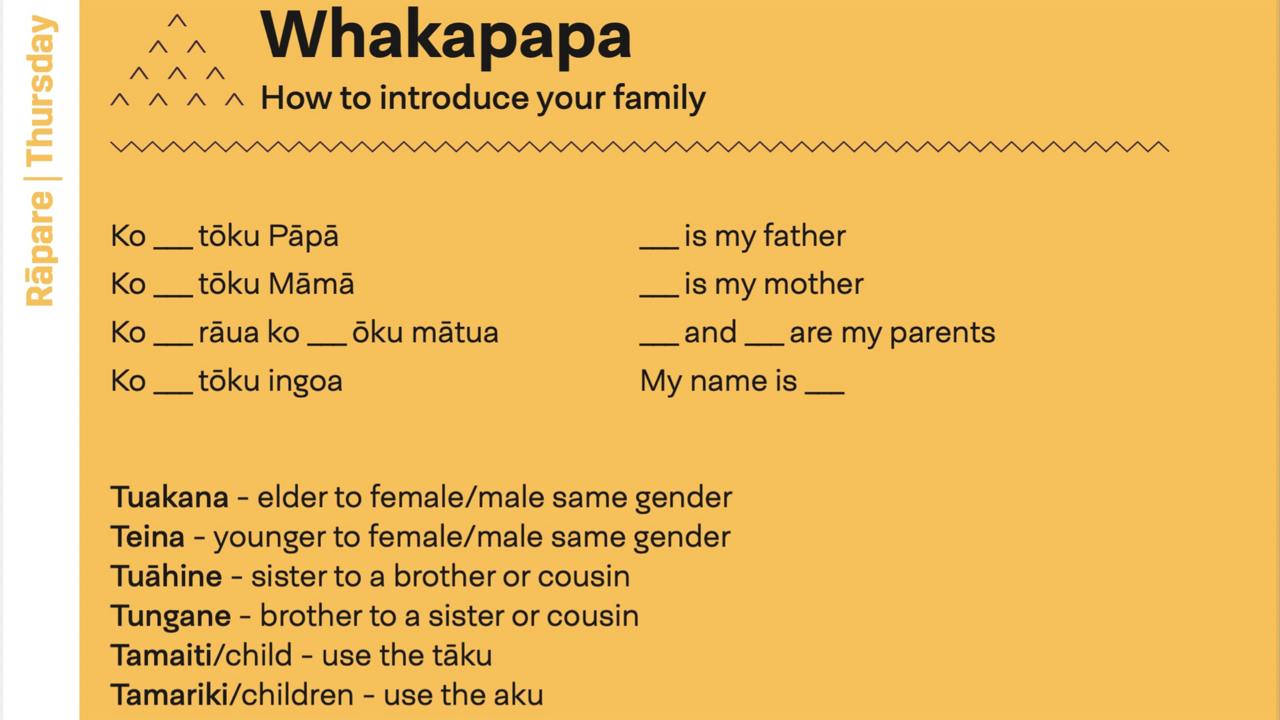 Ko ___ tōku Pāpā | ___ is my father
Ko ___ tōku Māmā | ___ is my mother
Ko ___ rāua ko ___ ōku mātua | ___ and ___ are my parents
Ko ___ tōku ingoa | My name is ___
Tuakana - elder to female/male same gender
Teina - younger to female/male same gender
Tuāhine - sister to a brother or cousin
Tungane - brother to a sister or cousin
Tamaiti/child - use the tāku
Tamariki/children - use the aku
ADVERTISEMENT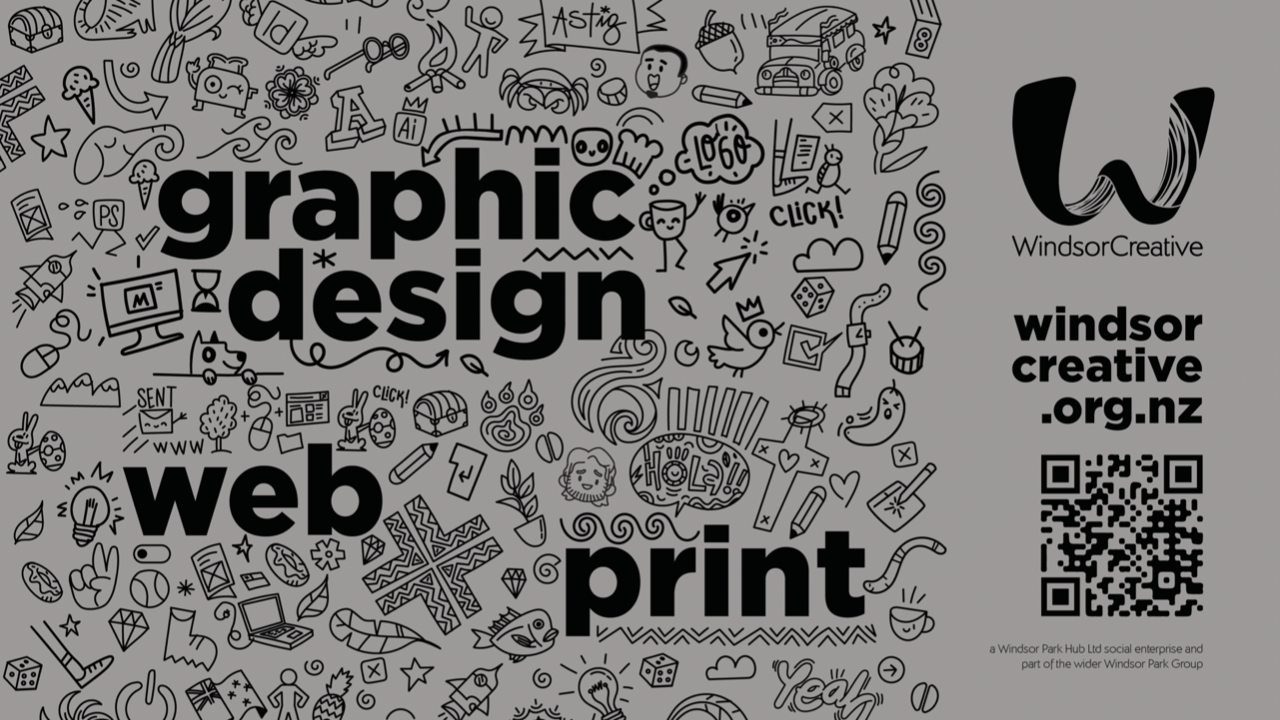 WindsorCreative is a faith-based graphic design studio social enterprise with a vision to partner with churches, charities, and social enterprises by providing powerful graphic design deserving of their meaningful messages as they reach their own vision to make a difference in their community—ultimately, we change communities with them. Click here for more information about WindsorCreative.
Image credit: WindsorCreative and reomaori.co.nz