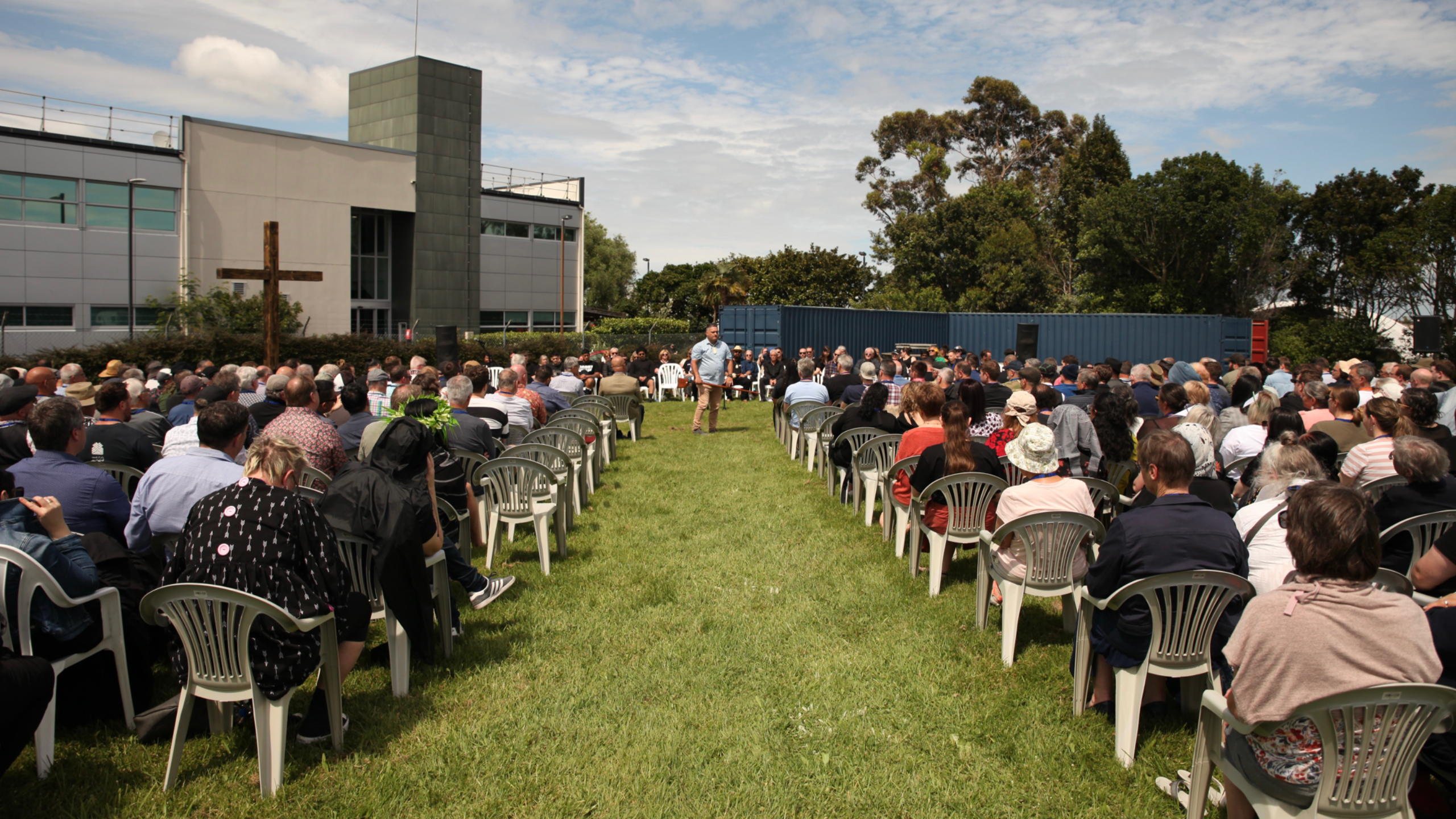 This week, Baptists from faith communities across Aotearoa are gathering to help shape our future. Here's a snapshot of what went down at the Baptist National Hui 2023 on Thursday, 2 November! See the programme online here.
Pōwhiri
We are experiencing some technical difficulties with some phones displaying distorted photos. If this is you, please view this via a web browser here.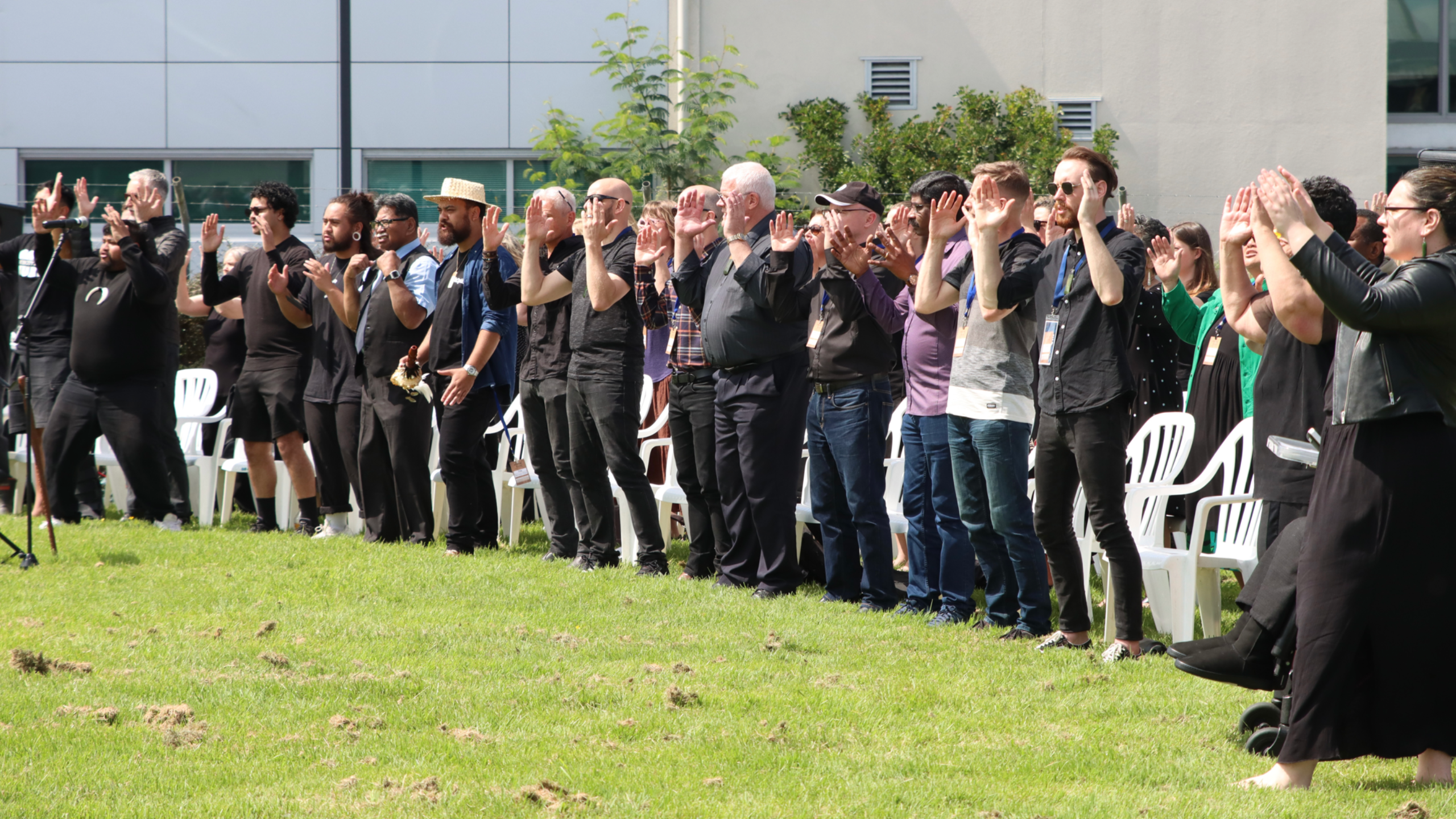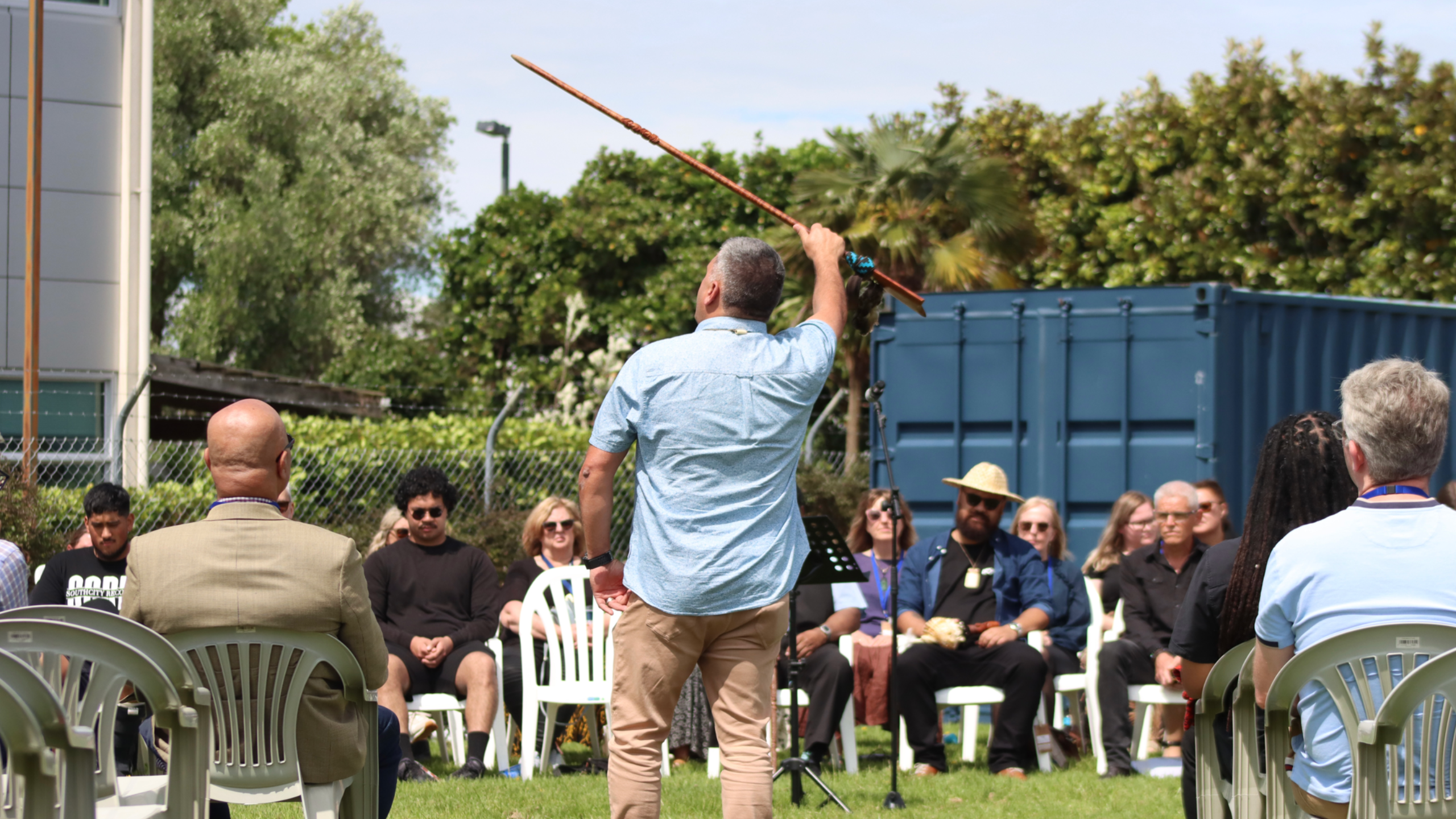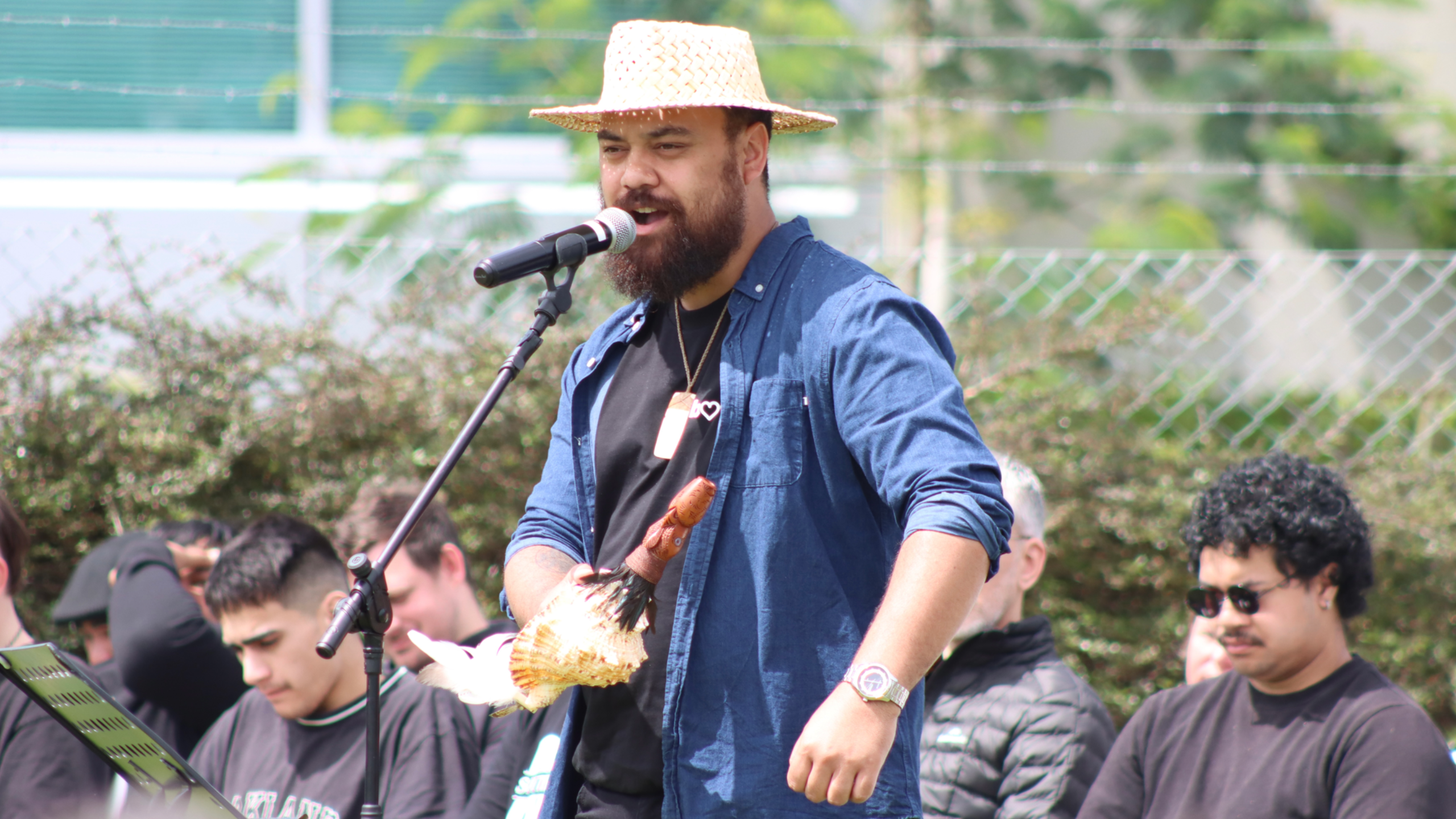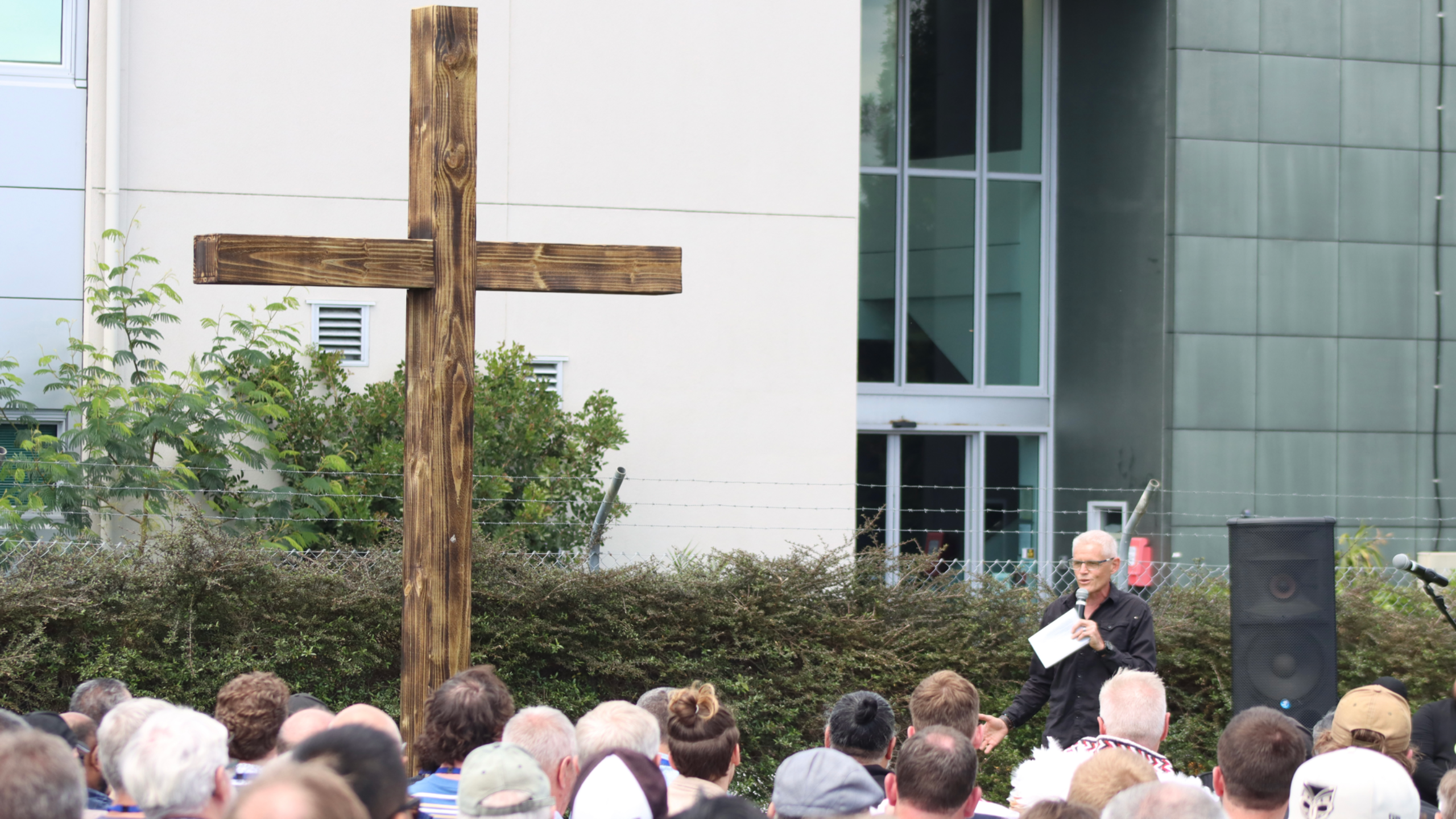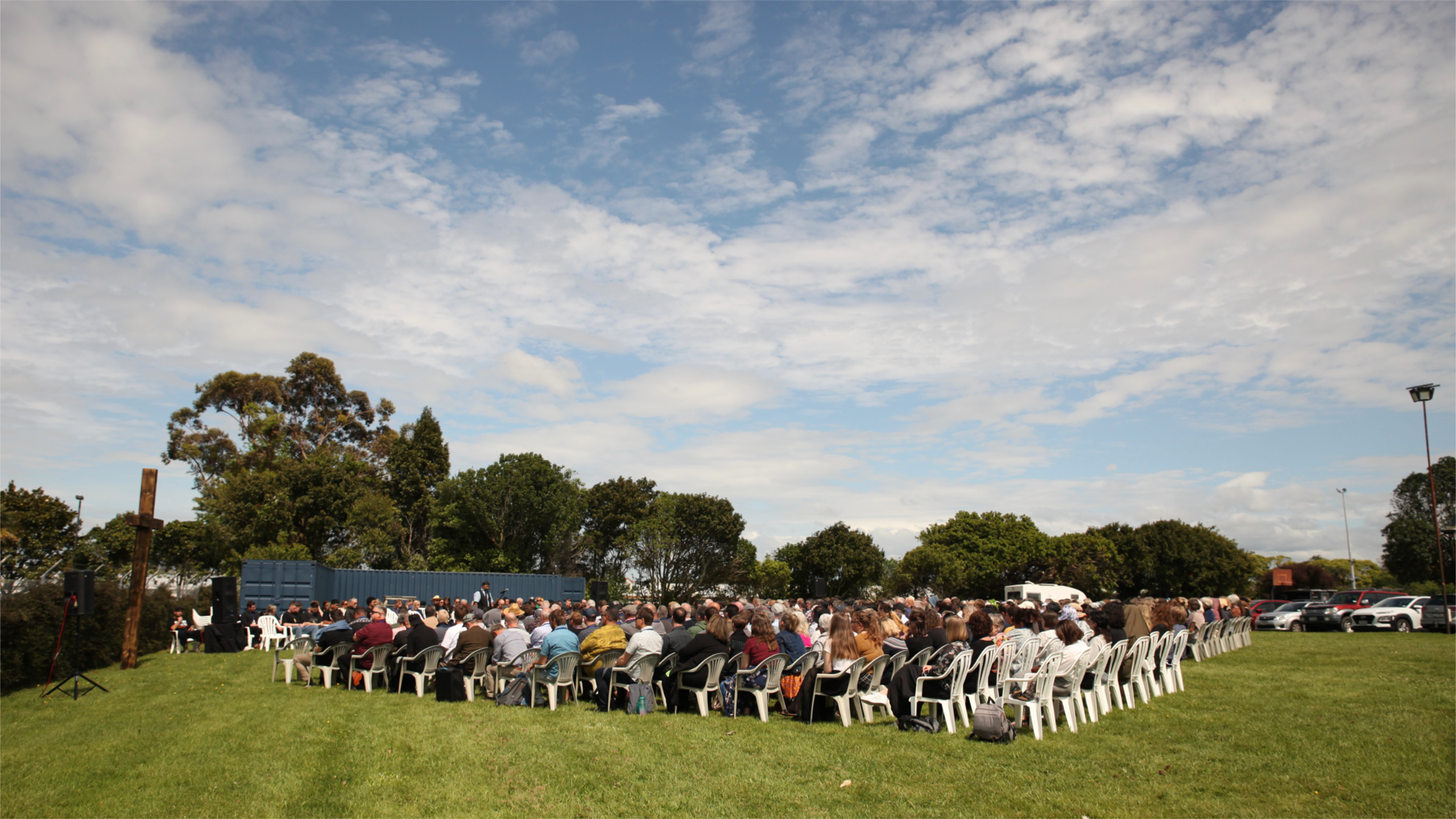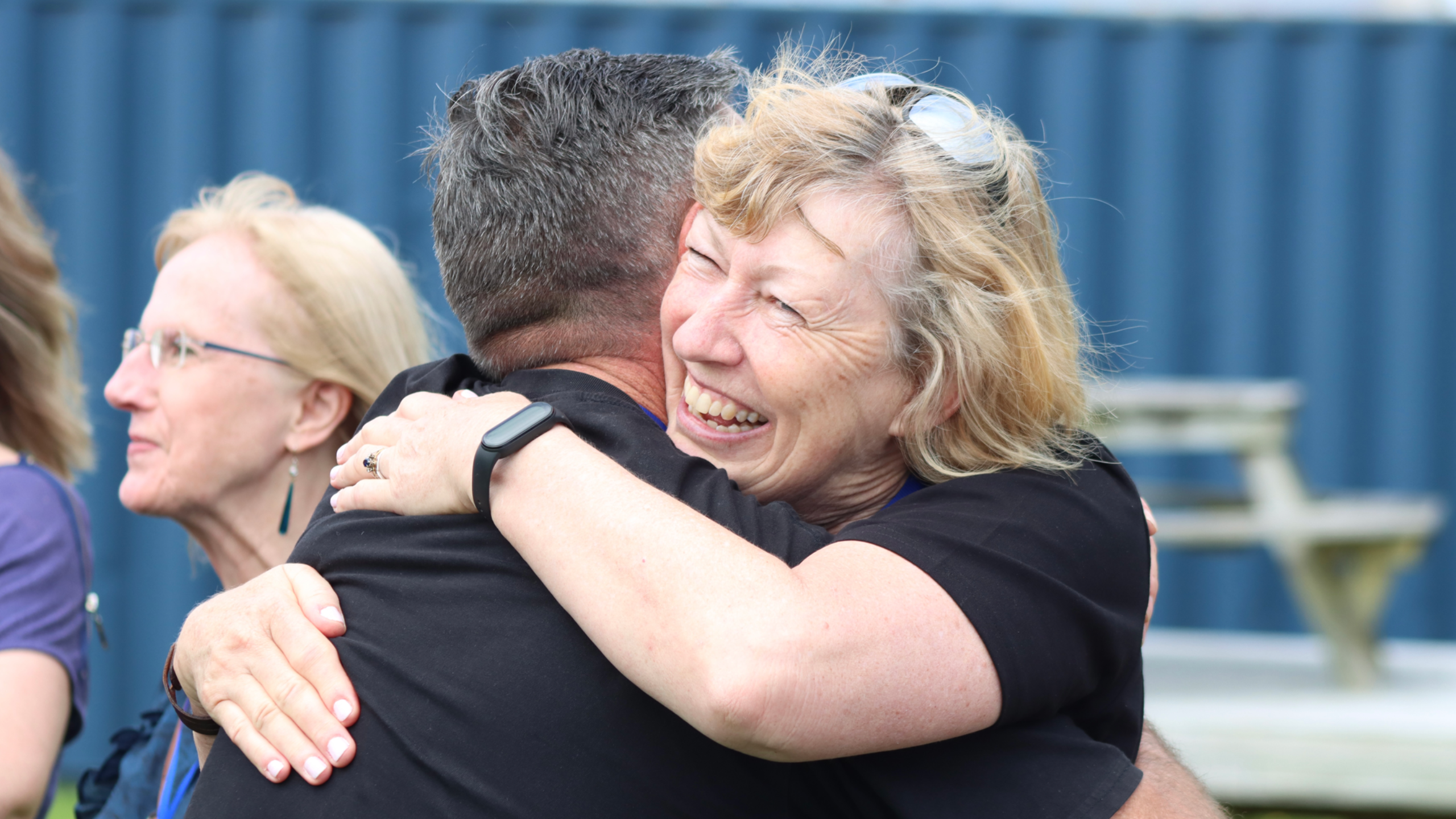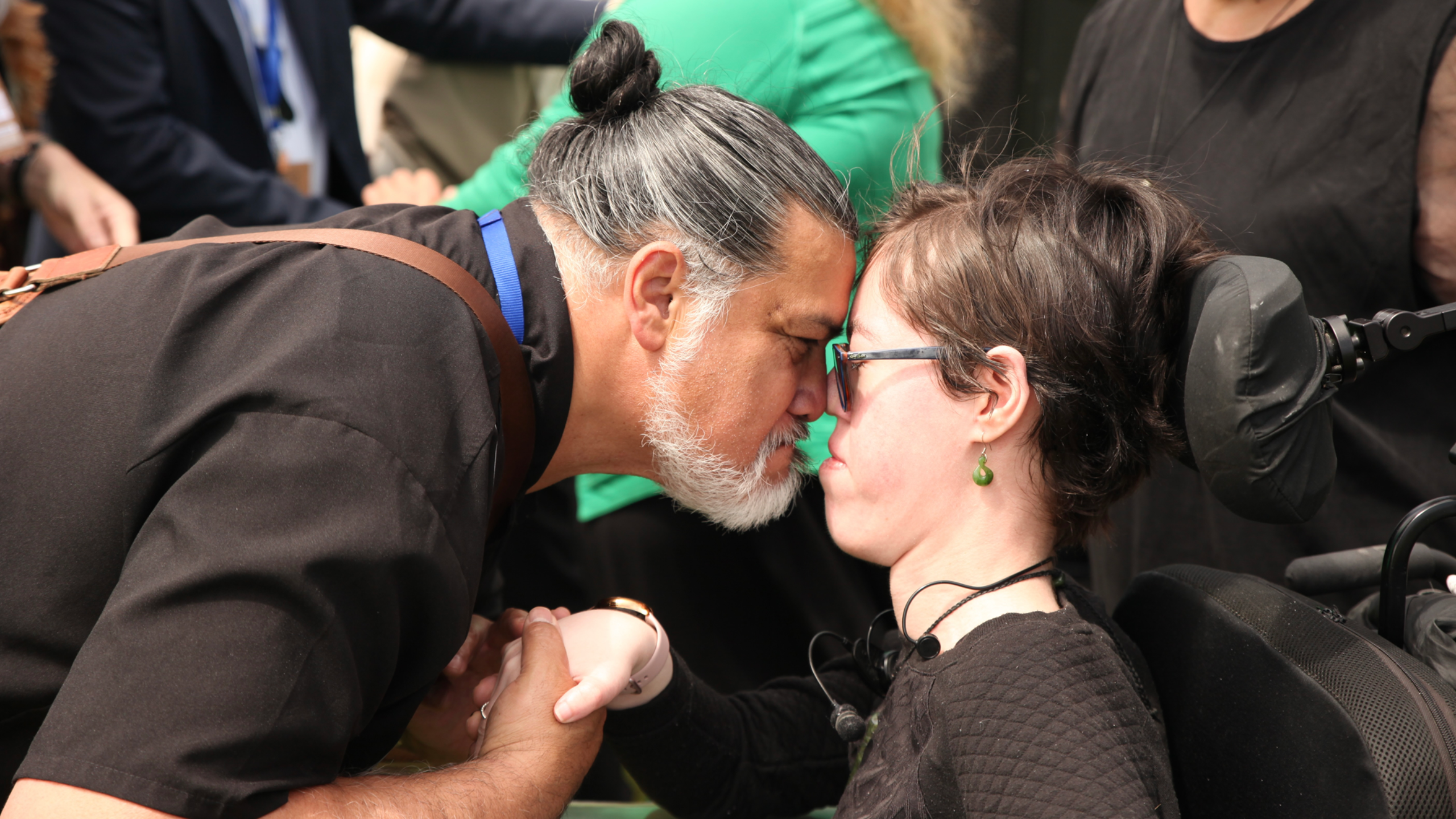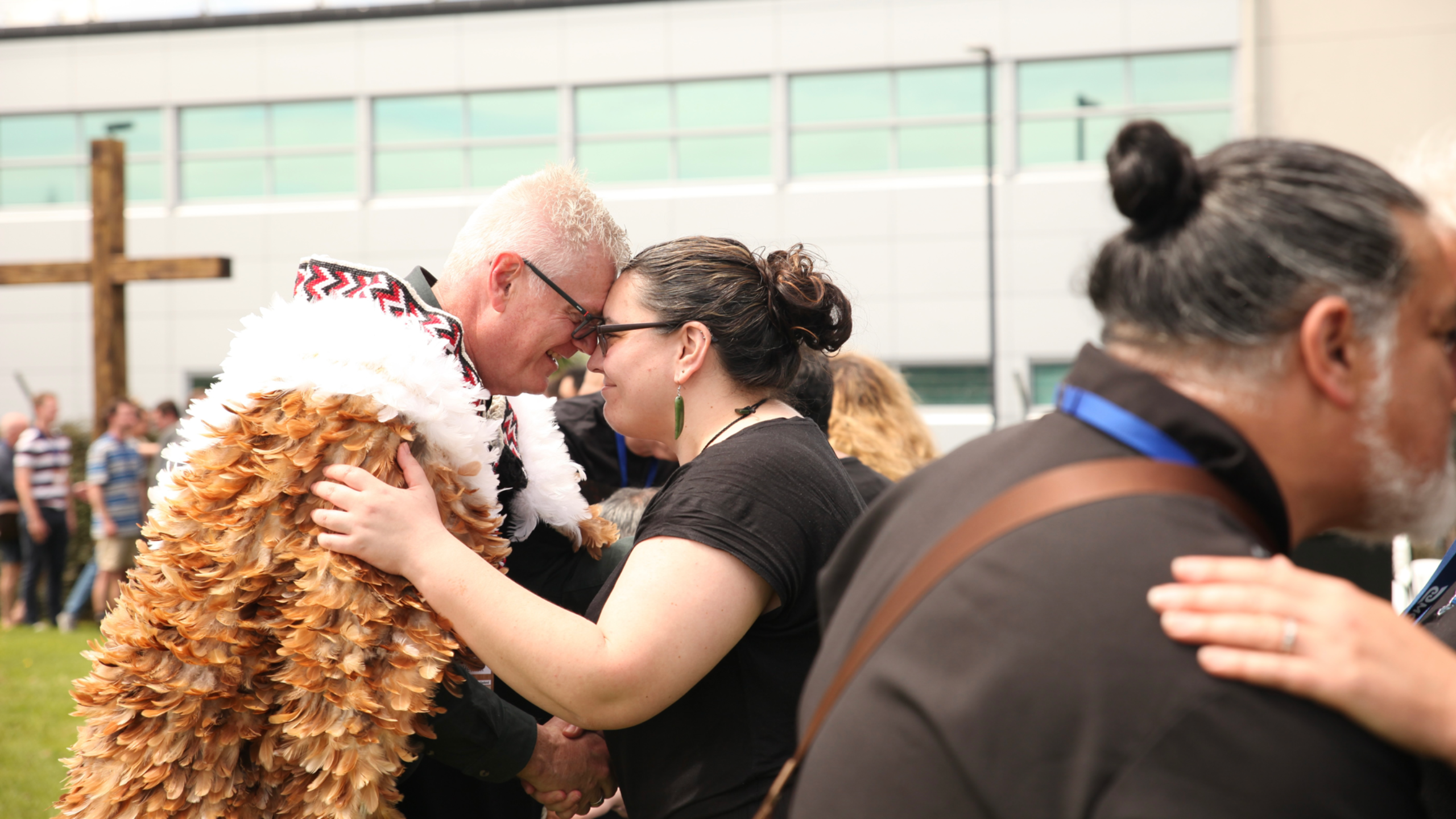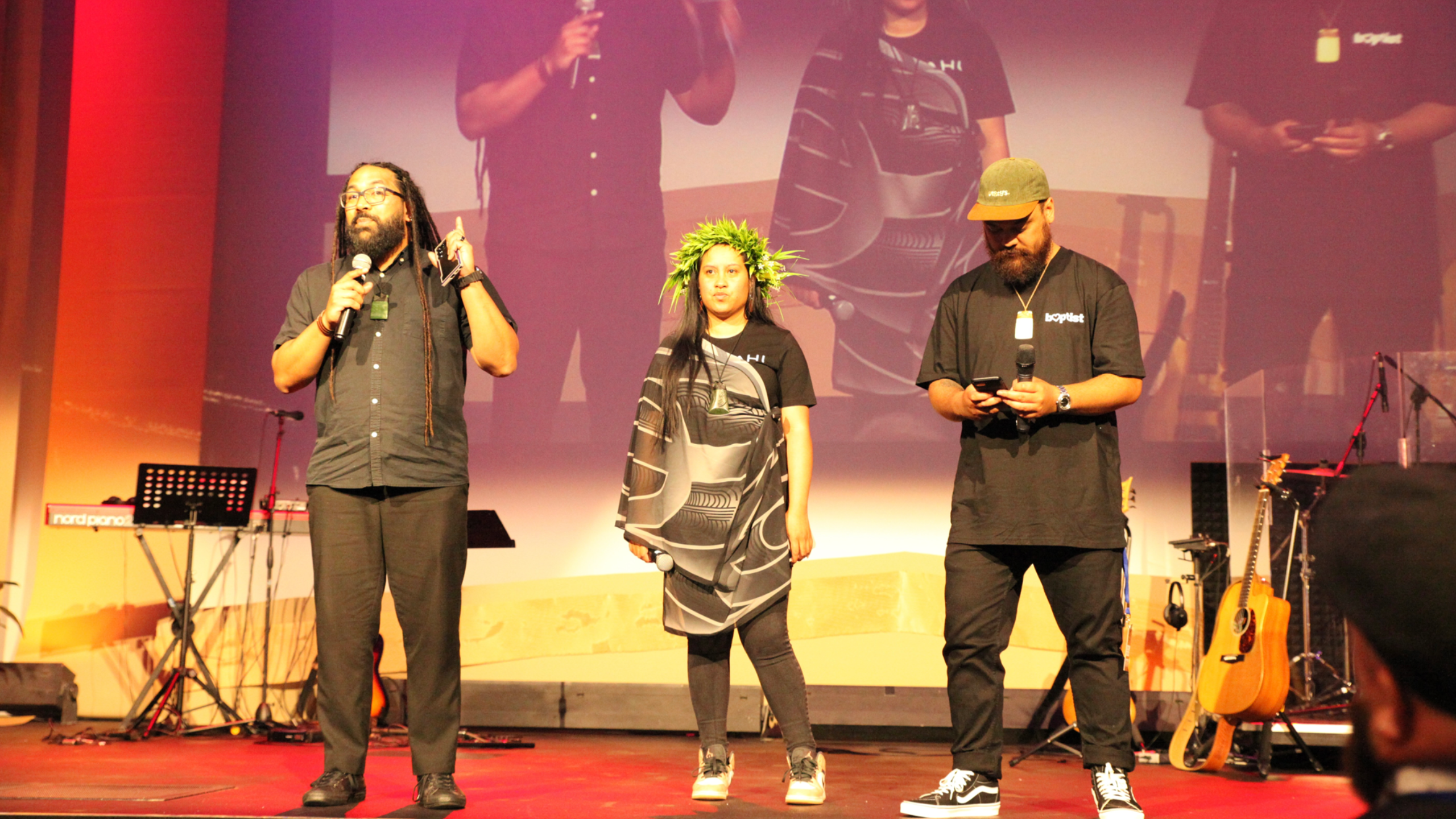 Matt Renata, Ruth Clarke and Troy Renata-Paul
Worship, Word & Karakia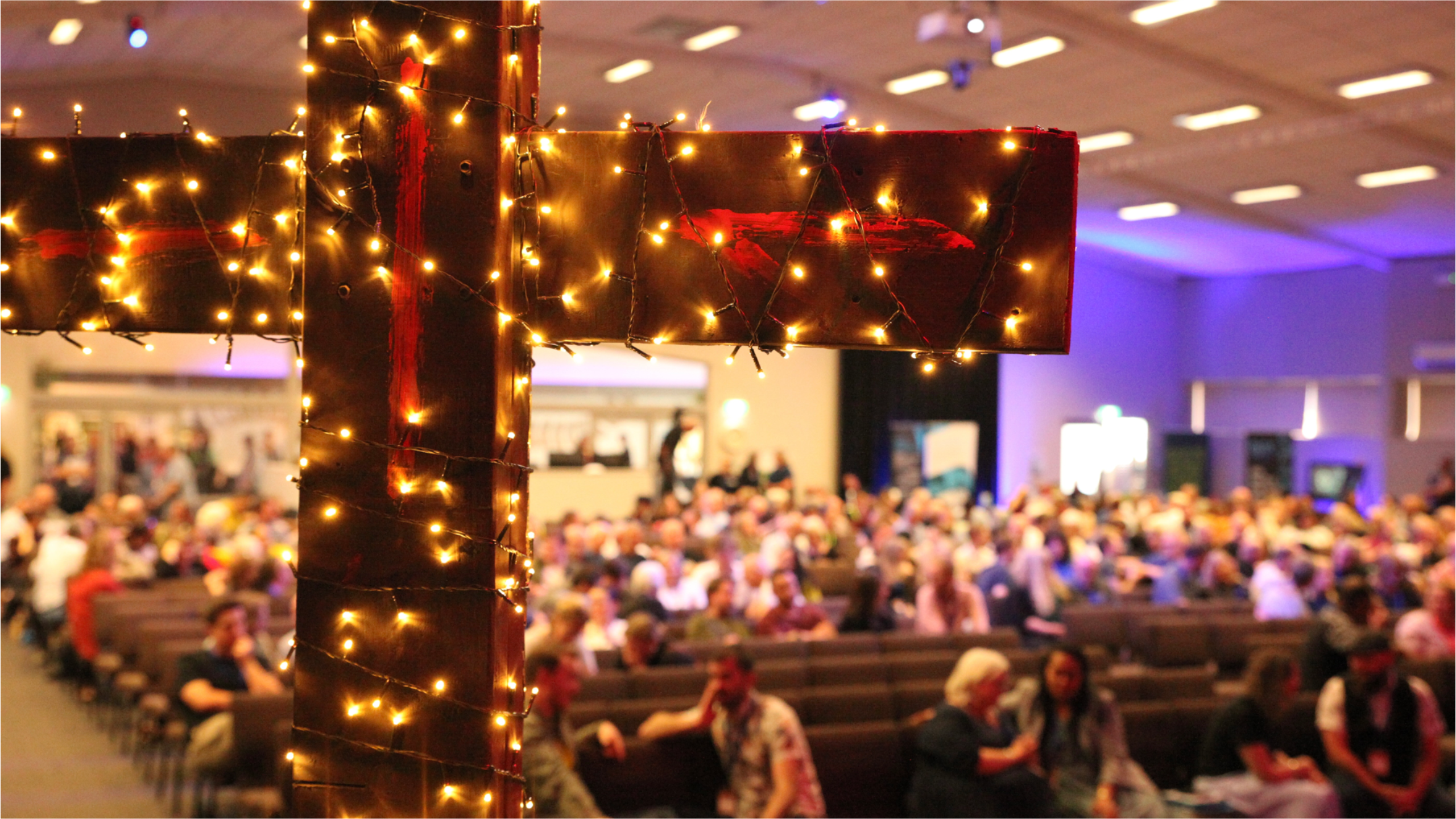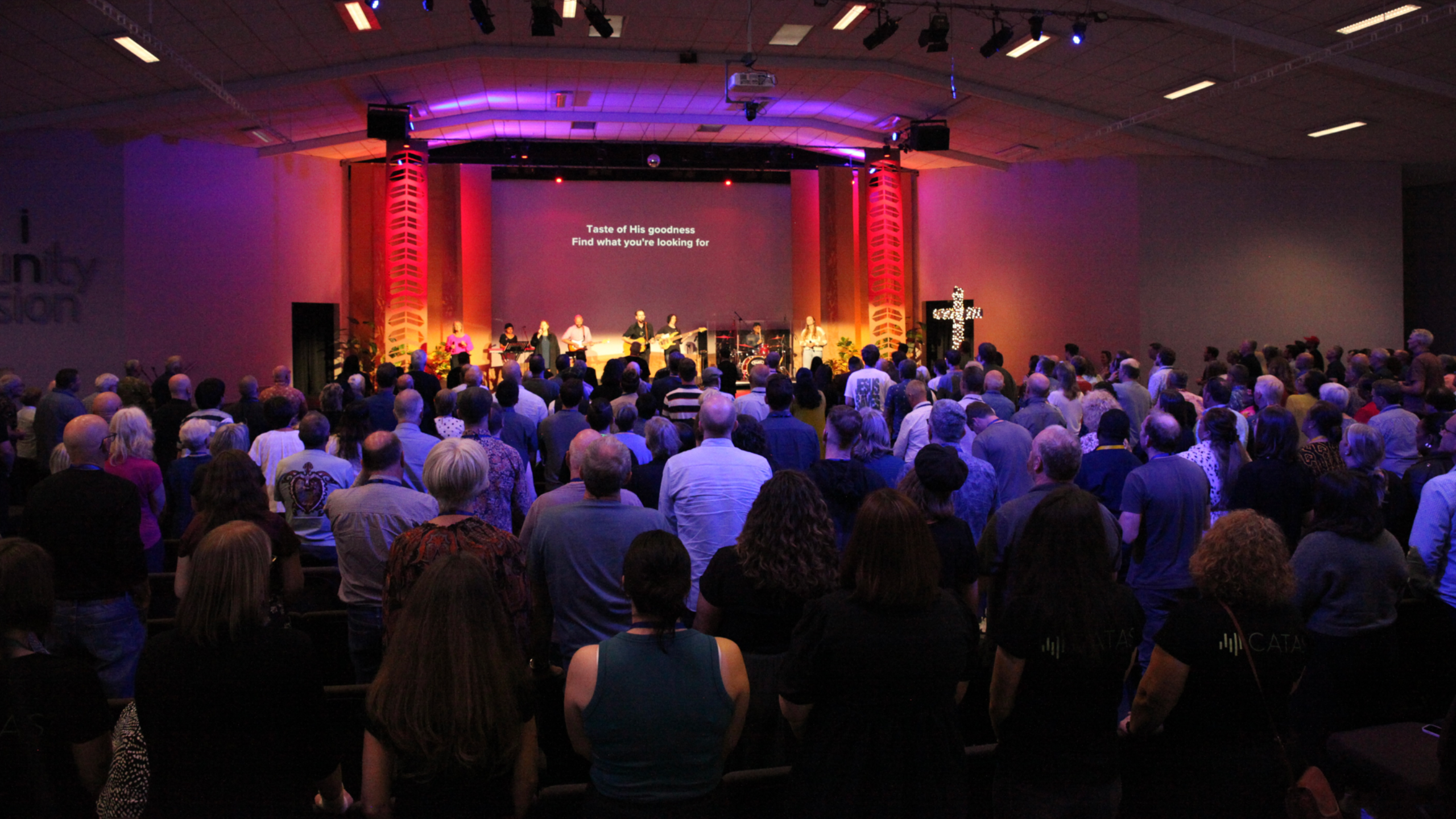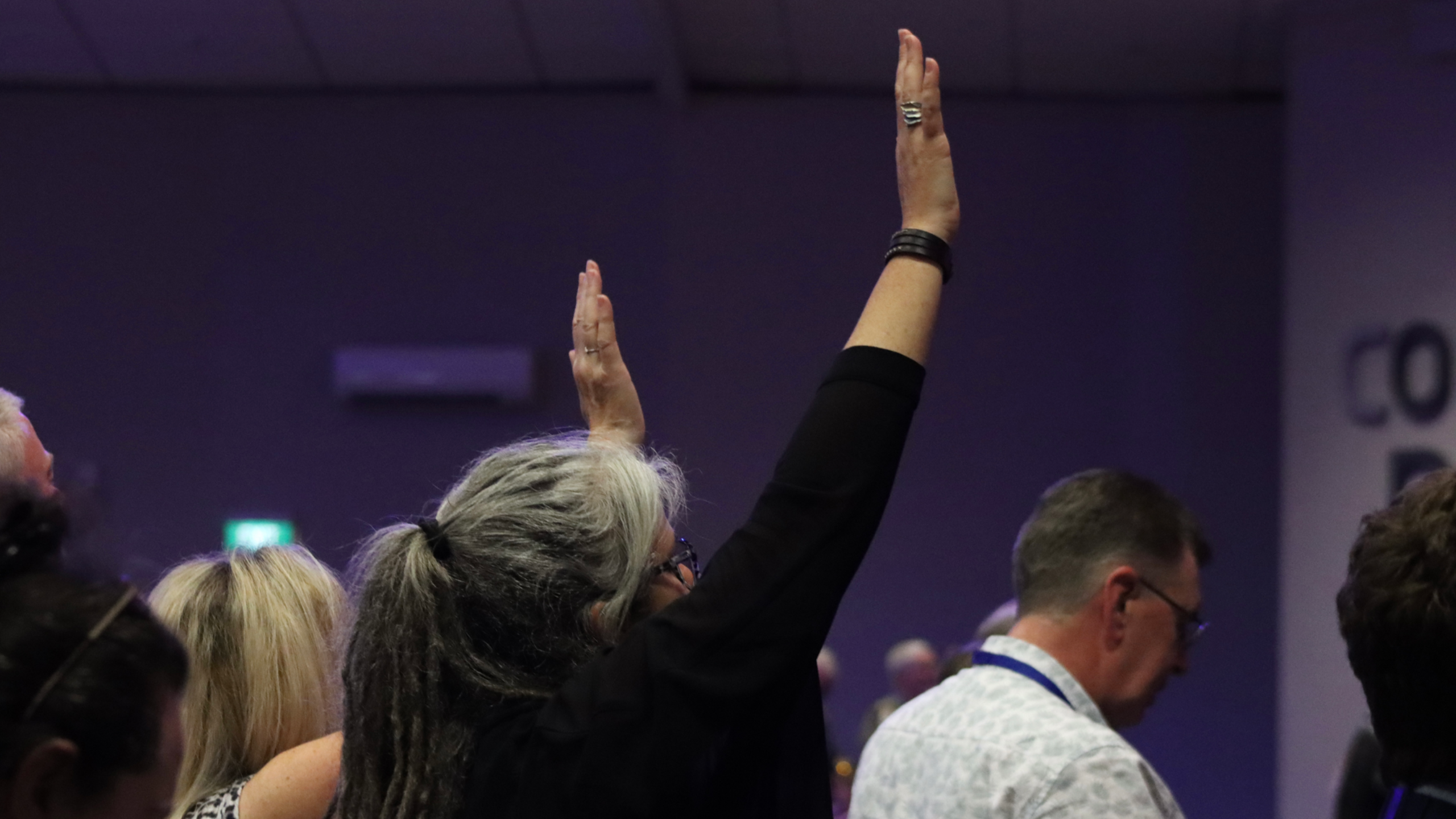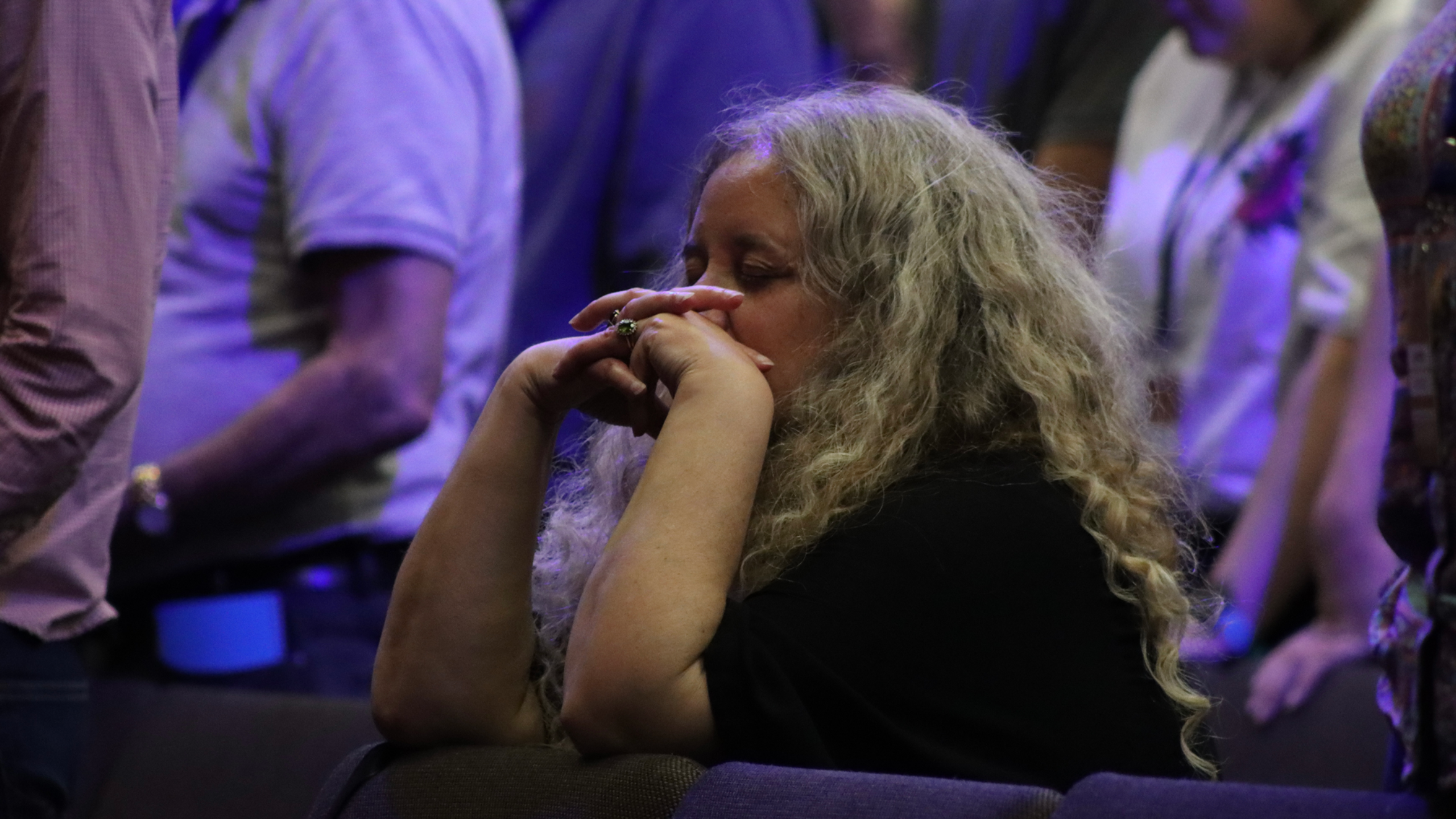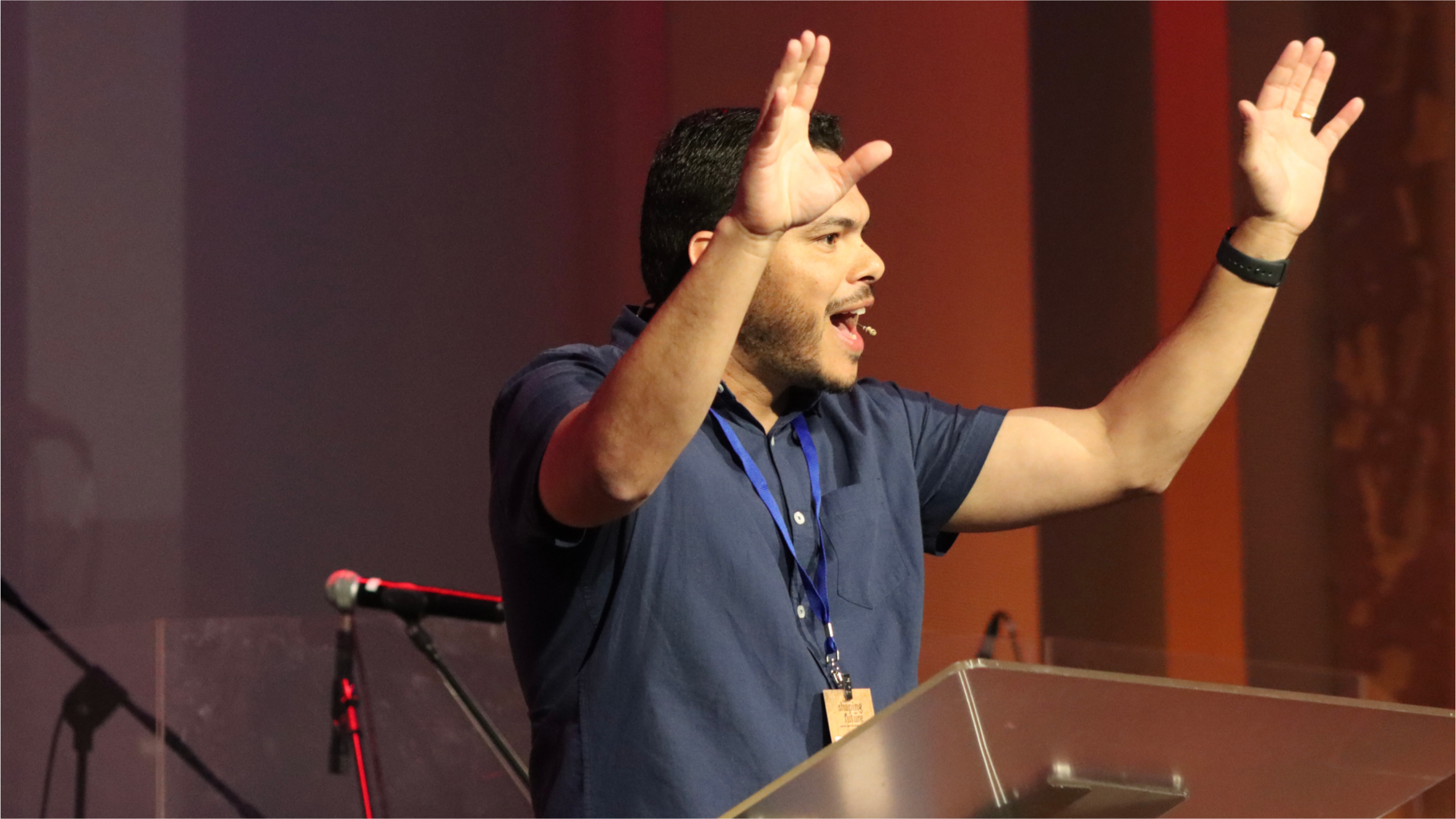 Eduardo Mendonca delivered the Word from Acts 13:1-3. Here we find the church had an ongoing practice of worshiping and seeking the presence of God as a community. The sole purpose of their gathering was to praise and minister to the Lord. It was in this posture that they heard the Spirit's direction. How often do we come together in this posture? Do we seek God's guidance, do we seek to make decisions before we seek God's presence? Have we got it the wrong way round?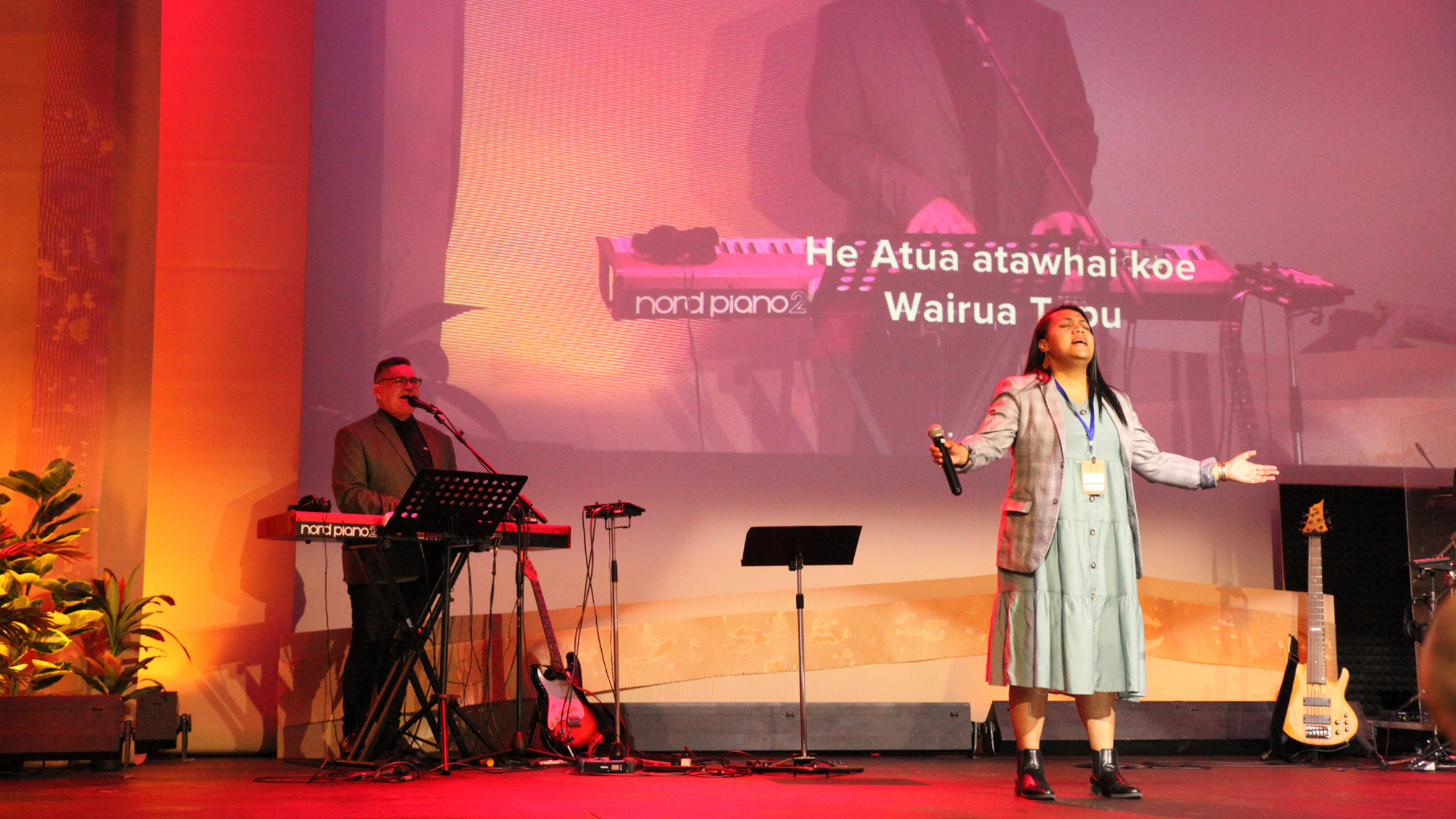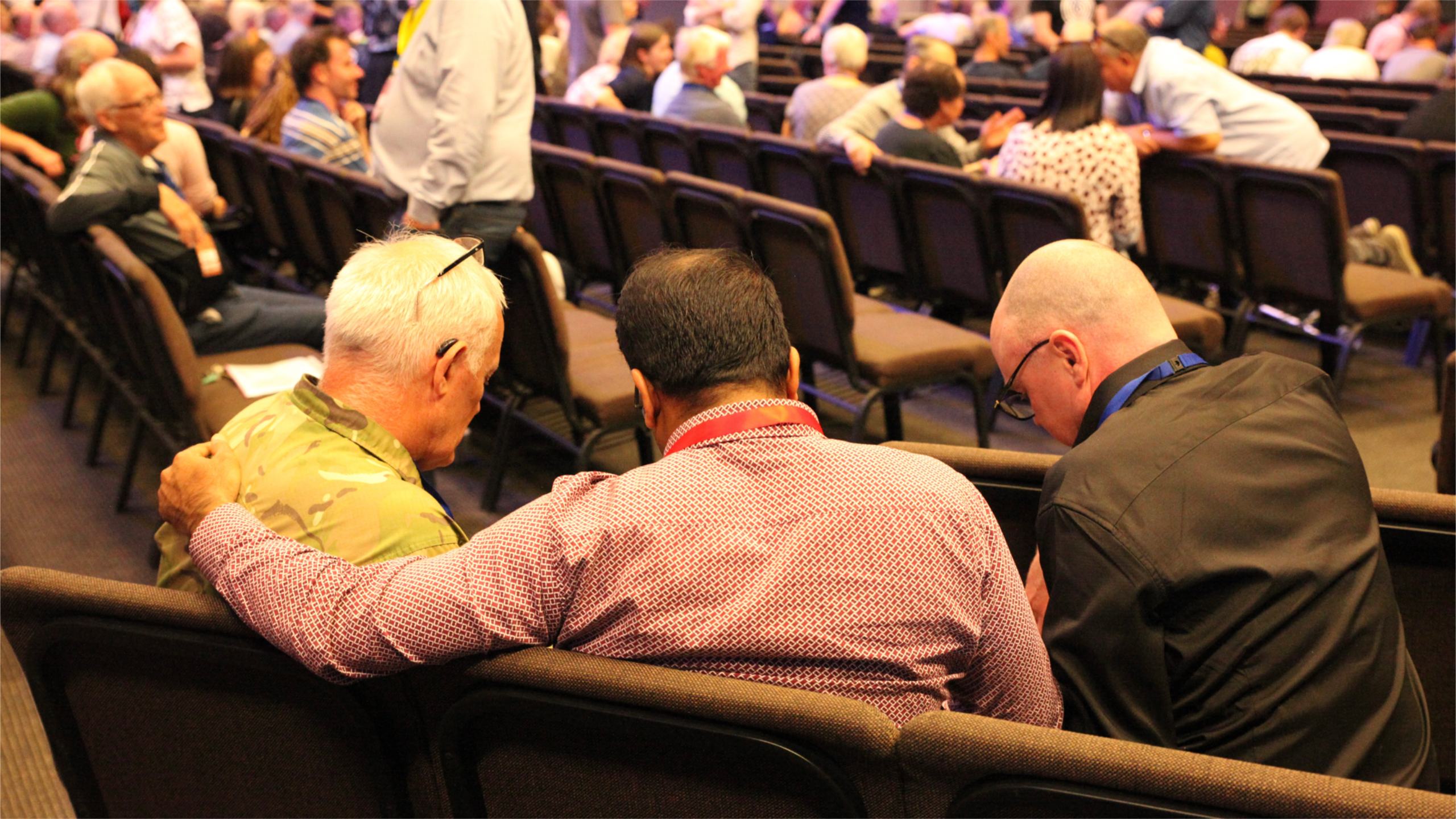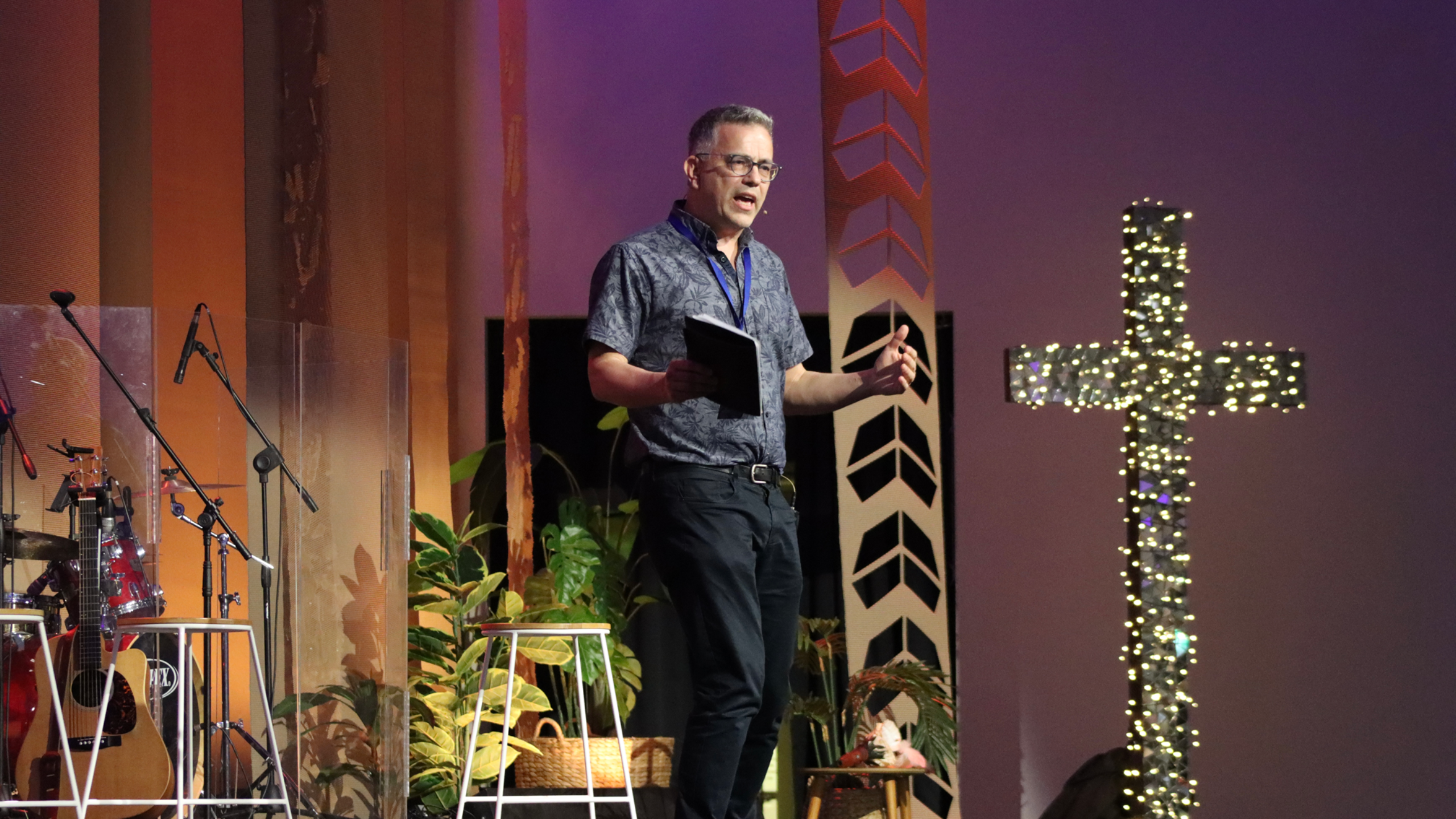 Steve Worsley, Mt Albert Baptist Church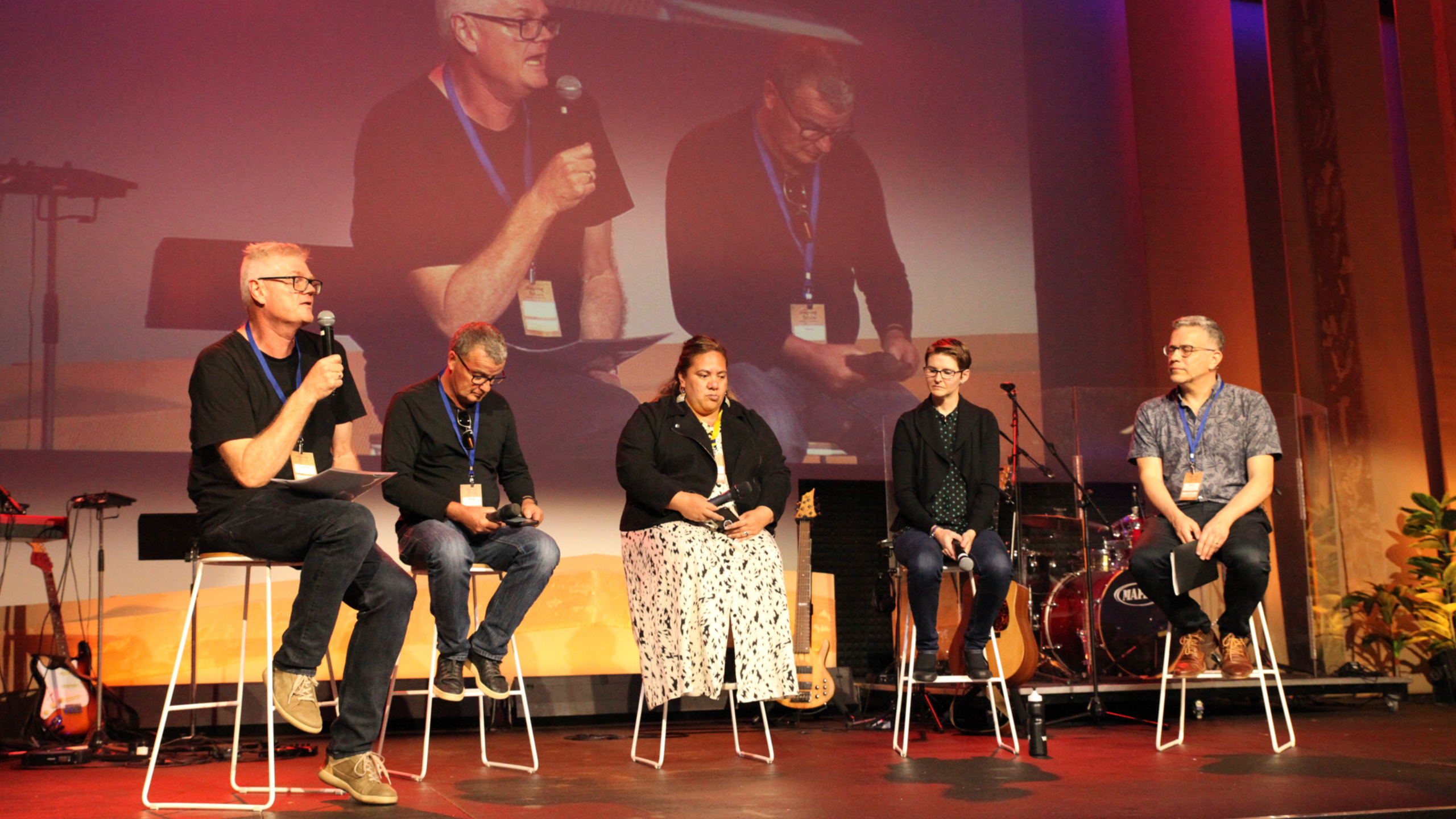 Our panel: Steve Worsley, Christa McKirland, Tanya Lameta and Peter Foster, and Hui 2023 delegates discuss how we can stay in the room with an Ephesians 4:1-4 posture as we discuss topics such as the Treaty, gender and sexuality, and climate change.
We look forward to gathering again today!