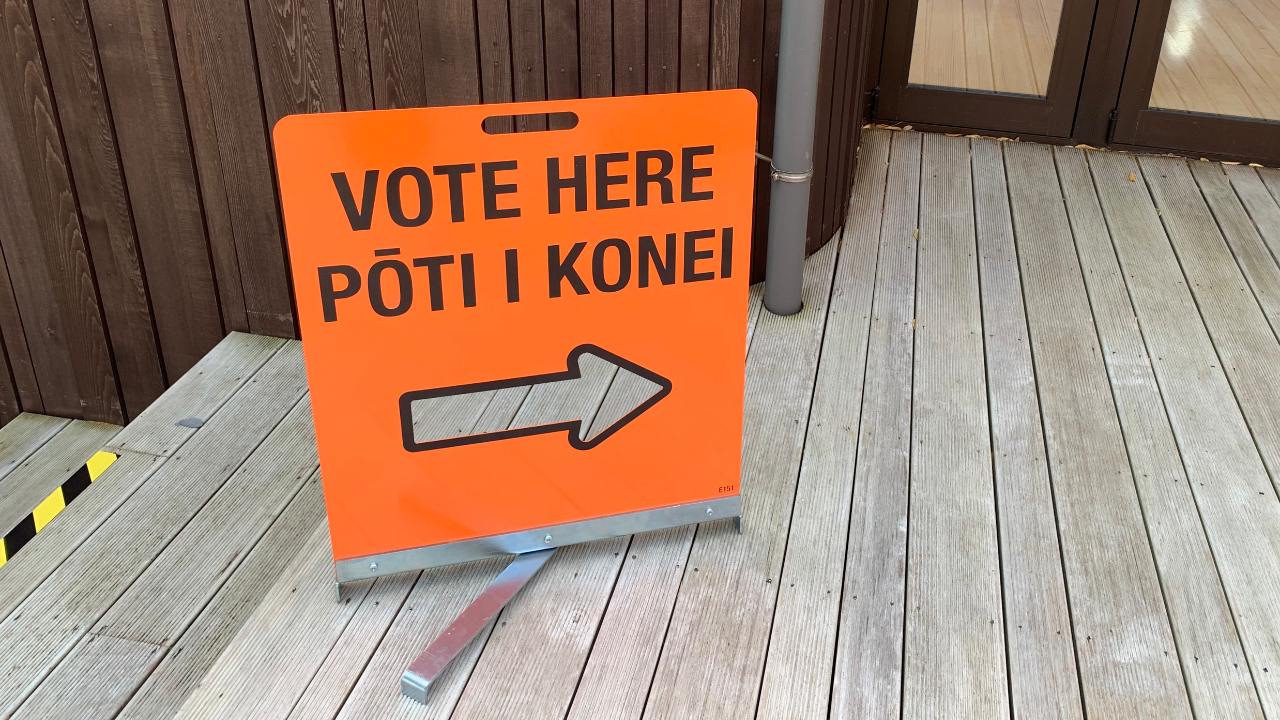 This is the first in a series of opinion pieces coming from a variety of people from our Baptist 'tribe' of Christians as they share some of their reflections on the up-coming General Election on 14 October 2023. We hope this content helps people to engage well with the voting process. Opinion pieces are the views of individuals and need to be considered within the context of the diversity of our union of Baptist churches in New Zealand. When commenting or contributing please follow our Guidelines for articles, opinion pieces and online comments.
This piece below comes from Andrew Clark-Howard, a member of Māngere Baptist Church in Auckland and co-chair of Baptist Research.
Representative democracy often teaches us that we should vote with our own best interests at heart. If everyone acts in their own self-interest, the thinking goes, then everyone's interests will be represented at government level. I think this is the wrong way round.
In Matthew's Gospel in the Bible, we are told of a group of religious leaders and thinkers who are unhappy with Christ's teaching about the kingdom of God. So, they get one of their expert scholars to ask: "Teacher, which is the greatest commandment in the Law?" Jesus replies, "'Love the Lord your God with all your heart and with all your soul and with all your mind.' This is the first and greatest commandment. And the second is like it: 'Love your neighbour as yourself.'" (Matt 22:36-39).
This is of course a passage we know well, taught to us from our earliest days in Sunday school, echoing the ancient faith of Israel as recorded in the Shema still recited by Jews and Christians today: "Hear, O Israel! The Lord is our God, the Lord is one! You shall love the Lord your God with all your heart and with all your soul and with all your might" (Deut 6:4-5). Yet Jesus connects this ancient affirmation of Israel's faith in God to another central teaching: to love our neighbour as ourselves. This, Christ says, is what the law and the prophets were all about, about the ways in which loving and walking with God also requires one to do justice and love mercy (Micah 6:8).
Politics often serves to the protect and further the status quo. Governments, even good ones, have a vested interest to maintain the status quo because it keeps them in power. Yet the status quo often serves as nothing more than the protection of power for the powerful and the hoarding of wealth in the hands of individuals. The kingdom of God, on the other hand, radically reorientates the systems and structures humans impose on each other in judgment, malice, and greed. For when the kingdom is among us, the gospels teach, rulers are "brought down from their thrones," the "hungry are filled with good things," and the "rich are sent away empty" (Luke 1:52-53). It is for this reason that when we vote, we should vote chiefly for our neighbour.
Voting for our neighbour requires that we act not in our own best interests but in others. When we vote for our neighbour, therefore, we cannot simply look around at the immediate communities we may live in, though this may be important. Voting for our neighbours means voting for the neighbour in need, the neighbour struggling to make ends meet, the neighbour who lives a few suburbs over in 'that' part of town we are told to avoid.
Politics is often categorised next to religion as two conversations one should avoid at the dinner table. Yet asking people about who they vote for and if they believe in God often lead to some of the best conversations, respectfully conducted of course. The two are also fundamentally linked: as God has acted on our behalf to bring us new life, we too are called to love our neighbour and therefore resist the political structures that inhibit their flourishing.
I'm not telling you who to vote for in this next election cycle, that decision is yours to make. But when you do make it, reflect on this: am I voting for my own interests or in the interests of my neighbour? This election, let Baptists in Aotearoa vote in the same way that Christ has acted for us in our salvation, "Who, being in very nature God, did not consider equality with God something to be used to his own advantage; rather, he made himself nothing… being made in human likeness" (Phil 2:6-7).
Other Pre-election reflections
Seeking the welfare of the city when the empire is listening by Michael Rhodes
Encourage people to vote by Jessica McKnight
Photo credit: Electoral Commission Media Kit General Election 2023, Creative Commons.